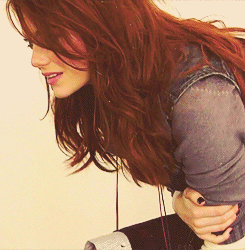 ---
August 20th 2029
Rose stayed huddled in her bed. She still hadn't moved an inch out of her brother's guest bedroom and today was the day she was going to do so.
There was the most disgusting shirt in world lying on her bed. For the past few days, instead of getting up and getting a tissue, Rose simply used the worn striped shirt. After a day or so the ugly snot invested shirt became her only comfort in the entire world. It didn't judge her. It didn't cruelly remind her of everything she was without. It didn't tell her how good she still had it.
No one had to say it but after a certain point she could see it was all on their faces. Albus wasn't able to keep his life. Rose did. She got to keep her family, her friends, and though it hung by a thread she still had it, which was more than Albus and Scorpius did.
She didn't care if she had no right to be unhappy. It wasn't something she could control anymore. The only thing she did know was she had to leave this room. Her goal was to cry until there was nothing left, and she'd done the best of her ability to do that. Now she just had to get up, and move on as well as she could.
Before she moved out into the kitchen, she took a bath. Lying there, completely vulnerable she let out shuddering breaths. Rose fell under the surface of the water. Under water away from everything was the only place she felt safe. For a split second she stayed under the water for too long. A rush of adrenaline, shot up through her forcing her body up and out of the water.
"Get-a-grip," She whispered to herself. "You can't just live underwater."
"Rose?!" Her brother called through the door, his voice strained with noticeable worry.
She laughed at him, her cheeks hurting. "I'm kind of busy bathing Hugo."
"Oh…Alright…I just…I didn't hear anything for awhile."
"I'm fine Hugo. I'll meet you in the kitchen in a bit."
As soon as Hugo walked away she snorted and rubbed her face with her pruney fingers. "Merlin…Even he thinks I'm mad …ugh." Rose let out a low breath, before pulling herself out of the bathtub and throwing on some sweats.
"Eat," Hugo ordered as soon as she entered the kitchen pushing a bowl of cereal towards her.
Humoring him, she took a large spoonful and chewed it down generously. "Satisfied?"
"Yes."
"I'm going to go looking for a flat today." She announced before getting another spoonful and taking a bite.
"Looking like that?" He asked before he could stop himself.
Rose let out a small laugh, the sounding foreign in her own ears. "No…Do I look that bad?"
"I never said that." Hugo answered evasively, his eyes betraying him. "Don't do that thing where you put the words in my mouth."
Raising her hand in innocence, she scoffed. "I didn't say anything, your face did."
"Oh!" Hugo reached over finding an eyelash on her cheek. He held it out to her like they did when they were kids. "Make-a-wish!"
"I don't want to Hugo."
"Come on," He grinned, attempting to tease with her.
A shadow passed over her face. "Don't Hugo."
"Come on!"
"You want me to make a wish? I just want to know that he's alive," She told her brother honestly. "That's it. That's all I want…but it seems that no matter how much I want that. It's not going to happen. So I'm going to sit in here, and make myself cry until I can't feel it anymore."
Hugo looked at a loss for words.
"I love you Hugo and I'm honestly trying to get it together. I know mum's owled you all worried about her baby Rose, but I promise I'm doing everything in my power to get myself together. And I'm not trying to hurt you…but that's the truth."
"Rose," Hugo said tipping her face up to face his, "You can stay as long as you want."
"Thanks Hugo." Rose smiled weakly, "But I have to get my own place."
Hugo frowned thoughtfully. "Just bring someone with you."
"I don't need-"
"I know, but what if you need a second opinion on the place?"
Rose could see by the earnest look on Hugo's face that she wasn't going to win. "Fine…I'll see if Lily can take a late lunch. Alright?"
"And if she can't, bring mum. You know she'd love to put her input in." Hugo told her kissing her forehead like their father did when he was alive.
"Fine I will."
Rose changed into her clothes, and found they were baggier than usual. She pushed that thought from her mind and grabbed a quill and some parchment. Then after some considerable hesitation, she owled her mother and asked her if she was free. Though she had intended to choose Lily to come with her, she quickly realized that she couldn't take Lily. Not yet. Lily was sweet and kind, but she was also self involved and harsh. If she didn't approve of how Rose had been acting, today was not the day she wanted to hear it.
Her mother replied quickly and energetically and within the hour she met her down at the café down the street.
"Rose," Hermione Weasley, hugged her daughter. "Honey, I've missed you."
Warmth spread through her body the longer she was in her mother's embrace. Her mother was small, but strong and the longer she held onto her the better she felt.
"Now," Her mother whispered pulling away, and pushing her hair away from her face fondly. "What kind flat do you have in mind?"
---
August 27th 2029
Her things were all boxed up and her bags were packed. She didn't want to leave her brother's flat. There was a consistent comfort there that never seemed to fade, but she needed to go. If she stayed she'd become codependent to the place, unable to walk on her own. Rose needed this.
Somehow in midst of her depression she managed to track down a flat available and go shopping for furniture with her mother. It took longer than she had estimated. To Rose it should have as simple as seeing something and buying it, but she hadn't factored in the fact that all of her previous furniture had actually been Lauren's extra furniture. So it took a considerable amount of time to find things she actually liked. It helped that she brought her mother. Hermione Weasley was quite resourceful, and insightful, she knew her daughters taste well enough to point her in the right direction.
Standing in her jeans, and brown leather jacket, Rose looked at her pouting brother with a smile.
"Hugo," She laughed squishing his cheeks. "Quit looking so sad. You know you will be visiting me all the time."
"Oh I know," He grinned affectionately and tugged his older sister into his arms. "But I kind of liked you moping around, it gave me a project."
Rose scoffed and smacked her brother off her. "You really know how to make me feel better."
"It's what I'm here for."
"What are you up to this week?" Rose asked sitting down on his couch.
Hugo stretched his long fine toned body while yawning. "I have practice all week. We have a game next week. You should come."
"What day?"
"Saturday at 7."
Nodding, Rose shrugged, "I'll be there. I'll go with James."
"Good," Hugo smirked good-naturedly running a hand through the silky hair they didn't share. "He needs to get out."
Flicking her wand, Rose shrunk all of her things so incredibly small that it all molded into a small box that fit in the space in her jean pocket.
"I'll see you later okay?" Rose told him.
Hugo's smile faded, as looked down at her with an unexpected amount of anxiety making her heart turn.
"I'll be okay …" She reassured him softly. "I promise. I'm honestly doing better."
"I know…I just-"
Rose's face became serious. "
You aren't dad.
It isn't your job to take care of me or to protect me. It's not anyone's job."
"It might not be my job." He said, "But it is someone's job."
Shaking her head, she threw her arms around him and enclosed him in a tight hug. "From now on, it's my job alright?"
"I love you."
"I love you too."
Three hours later, Rose hadn't finished putting away her stuff, she wasn't even close, but she had to go. It was too hot for a jacket so she left it on one of her brand new dinning room chairs and left for a nearby wizard going coffee shop.
The next day she was expected to head back into work, and she finally felt that she was ready to go back. She wasn't over Scorpius and she probably never would be, but she was going to put that aside. If the day came when she did hear another lead on him or found something that could help find him, then she would be equipped to go after him. In the state she'd been she wasn't fit to help anybody.
But before she could get back to work and put the pieces of her life together she had to apologize to Jake Andrews first. So in act that killed her pride and brought out the good manners her mother had instilled in her she asked him to get a late lunch to explain herself. After all, she had no idea how long she was going to end up working with him and he had no doubt had probably formed nasty assumptions of her already. It was best to knock those out of the way and start as fresh as possible.
"Thank you for coming." Rose gave him a very obligatory smile as he sat down across from her.
Leaning forward, he nodded. "What would you like to discuss?"
"I just wanted to clear the air and apologize for any confusion I might have caused." Rose said in a clear concise voice. "I wasn't trying to attack you. It was…" She paused shifting in her chair as he stared her dead in the eye. "I apologize if my behavior came off negative in any way and I promise I will be professional from this point on."
Jake wet his lips and nodded, never taking his eyes off her for a second. "I understand."
"Thank you for being respectful." She said in the tone of surprise. "I appreciate that."
"Why do you looked so stunned that I'm respectful?" He asked bluntly, his attitude much more to the point than Rose remembered him being.
"I…" She gaped not sure how to respond. "I just know what people say about me, and…I didn't mean to insult you."
Andrew's face seemed indifferent, but his eyes were guarded and undeviating. "You didn't insult me."
"Okay…" She felt uncomfortable and completely out of her element.
Everyone had been tip toeing around her, but now that Andrews was put up to being Rose's partner it appeared he wasn't going to baby her. She didn't mind it, it was kind of refreshing really, but she was just surprised by it. She always pegged Andrews as two faced, but the man that sat in front of her wasn't but. His deep blue eyes looked her as if he knew everything about her, and yet his face looked liked he didn't know more than the man across the way about her.
"I suppose I'll see you tomorrow then."
"I suppose you will." He responded with a smile that would have charmed half the witches in London. Rose was unphased. She simply grabbed her cloak and apparated out of the pub.
---
August 29th 2029
Rose threw her body back against a brick building; her breathing was heavy and erratic as hot sweat trickled down her spine and down her very bottom of her back. Her eyes grew wide, as the dark make-up under them smeared and became messy. It didn't matter anymore. They'd already been made. She was going to wait exactly three minutes and then if she didn't hear anything from Andrews she was going to leave. That was the deal they struck when they began this mission.
Their covers were blown from the minute they walked into hotel. The hotel secretary looked at them funny, like she knew something they did not. It bothered her immediately, but she shook it off putting it off as first day back jitters. The concierge couldn't possibly know what they were doing there. They had the perfect alibi after all.
When they drifted into the elevator hand in hand, Rose tensed up. Andrews smirked at her wrapped his arm around her like any husband would his wife. The move was so natural Rose almost forgot it wasn't planned. Once the doors closed, Andrews pulled away and looked at her with concern.
"You alright?"
"Did she seem off to you?" She asked keeping her tone even.
He shook his head, his dark brown hair now a deep auburn color. "She was a bitch, but most of them are."
Rose's eyebrows shot up. "Women or hotel concierges?"
"Both," He teased.
"Yes, I've heard your reputation with women." She nodded curtly.
"What? You don't approve?" He asked amused by her lack of enthusiasm.
Rose shrugged her fake black hair swaying in it's tight ponytail. "I'm not your mother. You can do whatever you want."
"But you don't find my attractive do you?" He asked boldly and curiously.
"If you want my honest opinion then no, I don't." She cut him down easily and sharply. "But that doesn't matter."
Jake shrugged his big blue eyes filled delight at her indifference. "It does if we are supposed to be madly in love."
"Well Andrews, you said I can lie well," She began her voice and face devoid of any emotion. Then as soon as the elevator stopped, everything shifted, it looked as though she was a lovesick newly wed. "And you were right."
An hour later, Rose was in their targets hotel room searching his things for evidence. She thought she found something, and she was about to signal for Jake when she heard someone blast open the main door to the suite. Stuffing what she had found into her pocket, Rose dove under the bed just in the knick of time and kept perfectly still.
"I saw the girl come in here!" One of them shouted furiously.
"Then," A female breathed, "She's still here. LOOK EVERYWHERE!"
Rose watched under a break in the covers, as one the women's guards headed into the bathroom while the other headed straight for the closet. It was only a matter of seconds before they found her. She knew that it wouldn't be difficult for them to do so. So she needed to a distraction, and then she needed to run like hell.
Crawling slowly over to the edge of the bed, she positioned her body in an extremely low crouch; the tip of her nose grazed the floor as she waited for her opening. The women didn't move, she stood in her abnormally high heels, blocking the doorway from any clean get away. Rose swore silently and decided she had no choice. There was no time to wait, she had to get out now. First she pointed her wand at the bathroom, and nonverbally set the door on fire. The man from the closet, rushed over to check out the damage and in that second Rose barrel rolled out from under the bed and shot a spell at the woman sending her flying back against the wall.
One man ran to come to the aid of the woman and the other ran after Rose. She bolted out of the room and out onto the balcony. Thinking quickly she backed up and took a running jump to the opposite window. She was about a foot short of her goal. Her hands slipped on the railing and she almost fell. Her heart dropped as she clawed at the steel gate fighting to hold on, and prevent herself from falling well over a hundred feet to her death. The rubber souls of her flats dug into the bottom of the fencing, and without a second of hesitation, she flung herself over the barrier and broke into the next room. The tips of her ribs were raw from the way the adrenaline was ramming her heart out of her chest, but she didn't stop. The man was good, and quick on her trail, by the time she made it out of the room, he was already on the balcony.
Rose ran through the hallways as fast as her body would allow her. Her arms and legs swung so viciously it looked more like she was trying to slice the air itself. By the time she made it to the stairs she made it look like she was going to run down them, but instead she flattened herself against the back of the door and when the man rushed through it she slashed her wand and sent the unknown henchmen to his death.
Most people would have let out a sigh of relief or taken a moment to rest, but Rose knew better. The longer you sat and counted your blessings the quicker they were taken away.
So she ran down three flights of stairs flipped her jacked over, pulled her hair out of its tight bun, brushed through it and waltzed into the staff room like she belonged there. Not a single soul looked up. To them, she could be a new maid that was about to change for their shift. In a hotel this big it was easy to get clouded in the crowds of faces.
Jake was supposed to be finding some intell of his own five floors down, but now that Rose had been made she didn't know if that affected his mission or not. As she sat in the ladies bathroom, fully clothed with no intent to use the restroom, she began to worry that he'd been caught. Though Andrews wasn't the best Auror in the ministry or even the best Auror she had ever worked with she knew he usually be counted on to handle his own problems by his career profile. The longer she sat there the more danger she was in. So she had to trust that he would get out and meet her at their rendezvous point.
In less than five minutes she had successfully changed into a maid's uniform and left out the front door completely unnoticed. Once she was past the building, she curved around the building, took off the maid's uniform and dumped it in a dumpster behind the hotel. Leaning against the brick building her anxiety and sweat began to build as she checked her watch urgently. She was supposed to leave if he didn't show up within three minutes of the deadline. No exceptions, no excuses. But she couldn't. Andrews wasn't her favorite person in the world, but he was her partner. And she didn't know why, but she knew that he would wait for her. It was risking her job to go against procedure, but as the scorching August heat began to grow in temperature, she found she couldn't leave.
Procedures were made to ensure what little safety the Ministry could. Rose knew they did it for a reason and that these rules were for the good of all Auror's. It wasn't that she didn't clearly understand and respect the operations and causes for her job. It was that there was an unspoken commitment to her partner that went a step farther than her commitment to her job. If they'd been partners for longer she would have known better what to do and she wouldn't have so conflicted about it. But this was her second mission with him and she didn't have the faintest idea what to make of this.
"Weasley," A voice laughed making her jump and pull out her wand. Jake Andrews had a long gash on his forehead and he was limping a little, but he still had the sense of humor to raise his hands in innocence. "You stuck around."
"Merlin!" Rose scoffed healing his forehead, "What happened?"
He waved her off with an exhausted sigh, as she threw his arm over her shoulder and began trying to help him walk. "Just got out of hand. I'll explain more later. Let's just get out of here."
"Are you sure you can apparate?"
"Yes, let's go Rose." He said in an exasperated voice.
Rose paused and looked at him, before shaking her head and apparating back to the ministry.
---
August 30th 2029
"Seriously!" Rose groaned, clutching her face in agony. "It's like my face is just a magnet for pure evil…Is my eye swelling up?" She cried out in pain.
Jake put his arm around her and guided her into a nearby restaurant easily. "We'd like a booth in the back and a bucket of ice, please."
"I swear that guy came out of nowhere!"
"You'll be fine." He snorted handing her a bucket of ice.
Rose laughed bitterly under her breath. "Your eye isn't swelling up to high hell."
Jake unwrapped his napkin expertly, shoved some ice in it and gently applied it to her face. The gesture was meant to be simple, she could tell, but from the moment he scooted over and moved his hand to her face the context of the situation because unnecessarily heated. Though she felt uneasy about it, she didn't move. He was trying to be nice and she was doing her best not to run from it. Even though every impulse is told her to flee from any form of kindness from him.
"Thank you," Rose said finally taking the napkin out of his hand and pressing down on her swelling eye.
A few tables over a man got down on one knee and proposed to his girlfriend. It was clearly meant to be simple and impulsive, but Rose couldn't feel anything, but bitter contempt for the both of them. How cliqued was it to do it in a crowded restaurant with everyone watching? At that moment you didn't care about your love for the other person. You just want to show off that someone wants to marry you, because who wants to be the jerk that says no in front of a room full of people?
"Oh Merlin," Rose growled in absolute disgust.
Andrews glanced at her with an odd expression. "You really hate people that are in love that much?"
"No," Rose said shortly, but then she continued as he gave her a look of disbelief. "The setting…
that proposal
…" She shook her head, and lowered her voice. "He said being with her would be
enough
."
"What's wrong with that?"
She gave him a look and scoffed. "Would you like the person that you are being asked to spend the rest of your life with to say that you're, '
just enough?
" She shook her head, the sharpness in her face lessened as she spoke. "You say that you have enough butterbeer. You say you have enough clothes. When you love someone it should never be enough. You should always want more of them, of what you have together."
He looked at Rose. He saw her pale face, darkened by heaviness that seemed to grow on her with time. She was tough; she could kill a man with her bare hands without even trying. Many people knew that so they avoided her to keep their life expectancy up. What they didn't see was that she was very smart, and extremely insightful, and more than that she had a big heart. No one with the dedication and drive she did would waste their time and their life fighting evil if they were themselves evil. But it was more than that, because Rose truly believed that she could improve the world. If she just pushed a little farther, if she just worked a little faster
The next question was soft as if it was almost barely spoken. "Why'd you fall in love with him?"
"Who?" Rose asked hoping he was asking about anyone but Scorpius.
He gave her a knowing look. "Malfoy."
She hesitated for a few moments, her face loosing all harshness and becoming tender. The answer wasn't easy as she thought it would be to think of. Her mind cranked through the memories they shared over the many years, until she found an answer to his question.
"He snuck up on me," She laughed for the first time in months thinking of Scorpius's smirking seventeen-year-old face.
"At the time it kind of felt like everything was crushing down on me…It wasn't, I was just being a teenager I suppose…but then I fell in love with him. And ever since I can't give up on him, I won't give up on him…Something in my heart won't let me let go of him..." Rose admitted quietly, her eyes off focused on something distant.
"I'm sorry," She apologized with a laugh as she snapped back out of it. "I'm just vomiting my personal life all over you."
"It's perfectly alright." Jake flashed a smile, his eyes warm with a tint of something Rose didn't recognize. "I'm just getting to know my partner, which is good. I should know the person who has my back."
Rose smiled, a genuine real smile, her hand still pushing frigid eyes into her inflammated cheek.
---
August 16th 2029
Scorpius snuck into Jake Andrews flat and waited till he returned home. It had taken him a long time to get this plan together, and it had taken him even longer to be healthy enough to execute it. He wasn't embittered or crazed, he was focused and perfectly in control. They had tried to break him, and for a moment they had, but now he had a plan. And the minute he gained that organization there was nothing that could stop him.
"WHAT THE-" Jake clutched his heart, panicked, "Malfoy?! …Mate everyone's been looking for you-!"
"I need you to do me a favor or a lot of people will get hurt."
Jake frowned, "I don't understand…what's going on? How did you get that scar?"
"I need you to go away for awhile." Scorpius stated firmly, everything from his face to his perfectly relaxed.
"…Malfoy…I don't know what happened to you," He whispered seeing the large thin scar on Scorpius's face and cringing. "But you need help mate…I have a job. I can't just go-away-"
"I don't have a lot of time to explain this to you." He said as matter-of-factly. "You will go and someone will take your place."
"Who will be me then?" Jake played along for a moment just to see where Malfoy would take it.
Scorpius sighed, and sat up straighter. "I will."
"How the hell are you going to do that?" He laughed in disbelief as he reached for his wand. "You'd have to work with everyone and let them believe you're still missing. You'd have to be me, and have to look at Weasley everyday." Andrews shook his head in fear. "There's no way you could do that Malfoy. I've seen you two together…"
"You'd be surprised how well I can lie."
---
Authors Note:
Song in the summary is Say (All I Need) By: OneRepublic
. Thank you for all the wonderful reviews! I appreciate it more than you guys know! THANK YOU FOR READING! You beautiful foxy people you! And
PLEASE REVIEW!
Track This Story: Feed
JOIN HARRY POTTER FANFICTION
---
Get access to every new feature the moment it comes out.
Register Today!