---
Rating

15+

Chapters

15

Reviews

152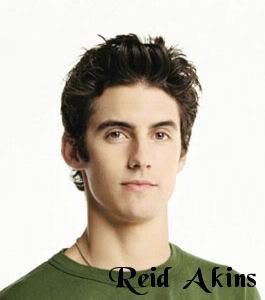 ---
Arthur threaded his way through the students in the Great Hall, with Molly following him, holding tightly to his hand, making their way to their friends at the head of the Gryffindor table. His nerves were already getting the better of him about tomorrow's match, the first of the season, and he'd been awake for nearly an hour by the time Molly came down to the common room. She'd managed to distract him nicely behind a suit of armour down the Charms corridor, and he thought he might actually be able to eat something now. He didn't want to think about tomorrow.
Most of Molly's friends were already at the table, except Siobhan, who was nowhere to be seen. Cecilia was feeding bits of bacon to Reid, both of them ignoring everyone else at the table and giggling to each other. Petula was smearing ketchup on her sausages, and eyeing the two of them with a small frown. Hattie looked up from the newspaper she'd been reading and smiled at Arthur and Molly as they took their seats.
"Good morning."
Arthur loaded up his plate while Molly and Hattie chatted, feeling much hungrier now he could smell the food. He could see Thad sitting down the table with Roddy Feltham and Julian Kirkpatrick, and squashed the tremor of nerves that hit him. Tomorrow they played Slytherin, and the entire school would watch him flying for the first time. He looked down at the food on his plate, then up at Molly, who was pouring herself a glass of pumpkin juice now.
"You're going to come cheer for me at the match tomorrow, aren't you?" he asked in a low voice.
She gave him a dazzling smile. "Of course I will. Don't worry, Arthur, you're going to be brilliant."
He grabbed a piece of bacon just as the mail owls arrived. Hattie covered her plate with the newspaper, looking up at the birds suspiciously.
"There must be a better way to bring everyone's mail," she said. "I had owl droppings in my tea yesterday."
Petula let out a yelp as her family owl landed in front of her, and tore open the letter it had brought. Her breakfast sat forgotten in front of her as she read, chewing on her thumbnail nervously. Her eyes were slowly filling with tears.
"Is everything all right, Petula?" Hattie asked cautiously.
"That family that was killed – the Muggleborns in Yorkshire, you know – they were my neighbours." Petula brushed a tear from her cheek. "I babysat for them over holidays. Their kids were really..." She didn't seem able to finish.
Molly put her hand on Petula's shoulder, looking stricken. "Oh, Petula..."
Hattie reached a hand across the table to grasp Petula's wrist, her face full of sympathy for her friend. Cecilia pulled a handkerchief out of her bag and passed it over to Petula.
Arthur didn't know what to say to Petula. He never quite knew what to do with crying girls. Should he pat her on the arm? Say something? He didn't know. Reid looked just as uncomfortable at Petula's distress, and was leaning away from the table slightly as if to distance himself. He must be even less accustomed to tears, being with Cecilia. Arthur couldn't think of a single occasion when he'd seen Cecilia cry, even when Reid had set fire to her.
He settled for a mumbled, "Sorry, Petula," and Molly gave him a look that told him that had been a good thing to say.
Petula was looking back down at her letter, her eyes slightly unfocused, clutching the crumpled handkerchief against her cheek. "My mum's really scared," she said. "She's Muggleborn too, you know. My dad says they might be able to fake some papers for her to say she's pure-blood like him, but then we won't be able to contact her family until this is all over."
"That's awful," Molly said, her cheeks flushed with anger. "People shouldn't have to do that. What does it matter if you're pure-blood or not?"
Arthur smiled proudly at her. Molly was a much better person than she gave herself credit for. He thought again about asking her to marry him. He'd started to, once, just before the summer holidays, but they'd been interrupted, and he hadn't quite found the right moment over the summer. He was reasonably certain that she would say yes. She wrote his mother more often than he did, and had already met all his family. She even managed to like his brother Bilius. She was bound to say yes, surely.
He broke out of this train of thought abruptly, feeling a bit guilty. Here Petula was, crying over her murdered neighbours, and he was worrying about whether or not Molly would marry him. He looked away from her, feeling like a complete berk and suddenly feeling quite uncomfortable in an almost indefinable way about his age. He was still in school. He didn't want to have to think about murders and Dark Lords. It was strange to worry about a war when he felt that he only ought to be thinking about homework, his girlfriend, and tomorrow's Quidditch match.
They were playing Slytherin, the first match of the year. He was trying not to be too nervous about it, but he couldn't seem to stop the squirming in his stomach, as if a school of fish had settled in days ago and were swimming around constantly. He pushed his plate away, unable to finish eating.
Petula had her mother's letter crushed in one hand and was apparently trying to calm herself. Molly was patting her shoulder as she took a deep, ragged breath and wiped the tears from her cheeks again. Arthur watched her silently. He'd never seen Petula like this before. She blew every small setback that happened to her so completely out of proportion that he'd rather expected a complete breakdown from her in the face of true tragedy and danger, but instead she was visibly pulling herself together. It wasn't the reaction he'd expected from her, and it made him feel rather off-balance.
"I'm going to go splash some water on my face before class," Petula said with a sniff. "See you in Potions."
The rest of the group watched her go in subdued silence, then Molly let out a sigh and grabbed a pumpkin pasty from the golden tray in the middle of the table.
"Is this what our future will be like?" she asked, picking at the crust and looking both angry and upset. "Death and tears and... war."
No one seemed to want to answer. Reid shook his head and stood up, slinging his bookbag over his shoulder. He didn't say anything, but held out a hand to Cecilia, who stood and then followed him out of the Great Hall, hand in hand. Hattie was staring down at her food, pushing it around on her plate, and Arthur decided he couldn't stand it any more.
He leaned in and whispered to Molly, his lips next to her ear, "It won't be for us. I promise. I'll make sure there's more than war and death for you."
She turned her face toward him so that their cheeks touched, and whispered, "I love you."
*
Saturday morning dawned bright and clear, the sunlight reflecting on the layer of frost that coated the grassy hills of Hogwarts and made the Quidditch pitch sparkle like diamonds. Arthur set off for the changing rooms early, wanting a few moments alone before the rest of the team got there. He pulled on his Quidditch robes quickly, propped his broom against the lockers, and paced across the floor in front of the wooden benches, trying to work off some of his nervous energy.
He had just decided he probably wasn't going to throw up when Thad turned up with Francine and Njemile in tow.
"Glad to see you're here already, old chap," Thad said approvingly. "Ready to play some Quidditch?"
Arthur nodded. He didn't trust himself to open his mouth just yet.
Francine plopped down on the floor with her broom across her lap, and Njemile sat behind her on the bench and started braiding her hair into two complicated-looking plaits. Arthur kept up his pacing, though he was starting to think it was pointless. He felt more nervous now that the team was here. Neither Francine nor Njemile seemed anxious, and he wondered if they were simply used to playing in front of the entire school or if nerves of steel came naturally to them.
Atalanta turned up with Julian ten minutes later. Julian looked quite at ease, smiling pleasantly at everyone as he came in, his broom slung over one shoulder and a beater's bat tied to his belt. Atalanta was aloof as ever, but her hands shook slightly as she laced up her boots.
Thad started to pace at twenty minutes to game time, and Arthur sat down so as not to be run over by the burlier young man. Francine smiled up at him reassuringly, still sitting on the floor.
"You'll get used to it. I was nervous before my first game too," she told him, and Arthur smiled gratefully.
"Anyone see Swyndlehurst today?" Thad demanded as he paced.
"He was at breakfast this morning, but I haven't seen him since," Njemile said.
Thad's face darkened, and he resumed pacing. At five minutes to the start of the match, Grant Swyndlehurst turned up in the doorway of the changing room, his face far too pale. Thad didn't seem to notice Grant's pallor and clapped him on the shoulder as he headed out the door.
"Brilliant day, isn't it?" Thad said happily as they walked down to the pitch. "The frost is nearly melted, we shouldn't have too much glare off it. Everyone ready?"
Arthur turned at the sound of retching behind him and saw Grant doubled over, his broom propped in the cold grass next to him. He seemed to be hanging onto it for support. He wiped his mouth and looked up at the rest of the team.
Atalanta's lip was curled back in disgust, and Francine seemed to be repressing laughter. Njemile was shaking her head as if she could not believe what had just happened. Arthur was just glad it hadn't been him who threw up.
"Feel better?" Julian asked with a grin.
"Best to get it out of your system now," Thad said, not looking at all concerned that his Keeper had just vomited. "Nothing worse than getting sick while you're fifty feet in the air."
The stands were crowded with students, and Arthur tried for a moment to pick out Molly amongst the Gryffindors. He thought he caught a flash of red hair in the stands under a 'Go Gryffindor!' banner that looked to be the handiwork of Cosmo Graham, but he couldn't make out faces from the bottom of the pitch.
The roar of the crowd seemed to grow muffled as he refocused his attention on the Quaffle, standing ready with his broom for the whistle. The world seemed to have slowed down, and he took in the faces of the Slytherin Chasers across from him, wondering if he was faster than them, better than them, wondering if they were thinking the same thing.
Then the whistle sounded, shrill and piercing in the afternoon air, and the world abruptly snapped back into full speed as he kicked off from the ground.
He'd thought the team played fast during practises, but it was nothing compared to their speed when the match was on. Njemile snatched the Quaffle before the Slytherins could get it and took off toward their goal posts. Arthur followed her, and he could see Atalanta in front of him, flying straight upward to the high vantage point the Seekers favoured, her long blonde ponytail streaming behind her, and then she was out of his sight and a Bludger whizzed past, the noise of its passing disrupting the air next to his ear like a cannonball.
He stayed on Njemile's tail as she headed for the hoops, trying to block the Slytherins from getting near her, and Julian Kirkpatrick shot across the field in front of him, swinging his bat at a Bludger and then ducking out of Arthur's path.
He could only hear snatches of what the commentator was saying, his attention focused on the game. He could hardly even hear the crowd. The rest of the world had faded out of existence, melted away until nothing was left but the rush of air past his ears, the solid
thunk
of a beater's bat making connection with a Bludger, and the fluttering robes of the other Chasers, speeding around the pitch in formation. It felt wonderful to forget everything else, to have nothing but the wind and his broom.
Njemile scored, and the Quaffle came back into play in Slytherin possession. The Slytherin Chaser Jarvis had the ball, and one of their other Chasers, Dorny, was flying behind him, speeding toward the Gryffindor hoops and a nervous-looking Grant, and suddenly Arthur knew what they were going to do. He put on a burst of speed as the Slytherins attempted a reverse pass and snatched the Quaffle out of the air as he passed over them. He tucked it under his arm and rolled his broom over as he made a sharp turn, coming back upright as he headed back down the field toward the Slytherin goals.
Suddenly he could hear the cheers from the stands, as if someone had switched on the sound on a wireless, and he ducked another Bludger as he came to the hoops, angling his shoulders to the left hoop for a moment, so that the Slytherin Keeper's attention darted to that ring just long enough for him to pitch the Quaffle at the right hoop with all his strength.
It shot through before the Keeper could block it, and Arthur grinned wildly as he flew back into the centre of the pitch.
The Slytherins managed to make three goals in a row after that, and Arthur was sure he heard Thad cursing Grant Swyndlehurst as they passed each other. Grant's reactions were just a hair too slow, and Arthur was sweating as the Gryffindor Chasers struggled to make up the difference, trading goal for goal with the Slytherins.
The game seemed to drag on, and the ache in his legs told him he was holding too much tension to maintain his grip on his broom, but he ignored it as best he could, ignored the ache in his fingertips from the cold, ignored the Slytherin taunts from the stands.
Find the damn Snitch
, he thought, glancing briefly up at the sky. He couldn't see Atalanta, but she was out there somewhere, and he hoped she saw the bloody thing before he fell off his broom or froze his fingers off.
After what felt like days of playing, Gryffindor was ahead two goals by Arthur's count when he suddenly saw Atalanta in what appeared to be a free-fall, heading down in an almost vertical line, and he had to brake hard so as not to hit her. There was a flash of gold near the grass of the pitch. The Slytherin Seeker was shooting down at an angle, heading for the same spot as Atalanta, and Arthur's exhausted body screamed for Atalanta to reach it first.
She braked at the last minute and hit the ground with a dull thud, flying sideways off her broom and rolling across the grass a ways. The Slytherin Seeker, a fifth-year whose name Arthur thought might be Cromartie, skidded past her but managed to stay on his broom. He didn't have the Snitch, Arthur saw with relief.
Francine pulled up next to him, her face sweaty. "Did she get it?" she gasped.
Atalanta came to a stop, and staggered to her feet. Arthur could see the wings of the Snitch between her fingers, beating feebly against her grasp.
The crowd had seen it too, and he could hear the muted roar from the Gryffindor stands turn to screams of joy.
"Gryffindor wins, two hundred and sixty to ninety!" yelled the commentator over the din.
Francine was already landing her broom, and Arthur followed her down, landing on the grass a little harder than he usually did. His legs felt like jelly, and suddenly he felt glad for Thad's ridiculous training programme. At least he hadn't fallen off his broom, thanks to the hours they'd put in on the field.
The rest of the team was gathered around Atalanta, who was still holding the Snitch. She looked a little dazed from the impact of hitting the ground and her spin across the floor of the pitch. There were bits of dirt in her blonde hair and streaked across one cheek.
"I got it," she said as Julian joined the group.
"Took you long enough," he said, though he was grinning as he pulled a blade of grass from her hair. "We've been playing for nearly three hours. I thought my arm was going to fall off."
Grant landed then and walked shakily over to the team. He looked almost as dazed as Atalanta, and looked at Thad. "Did I do all right?"
"You let in nine goals," Njemile exclaimed, and the boy looked crestfallen.
Arthur gave him a clap on the shoulder. "You'll do better next time."
"We'll just make sure Swyndlehurst gets some extra training in from the rest of you," Thad said bracingly as they headed back to the changing room. "We'll cut back to only one training session a week until after Christmas. We don't play Hufflepuff until March."
Francine let out a little cheer, and Arthur grinned in relief.
The common room was jumping by the time the team returned to the castle. The Gryffindors seemed rowdier than ever, probably because there had been little to celebrate last year in the way of Quidditch. Gryffindor had been beaten by nearly everyone and finished at the bottom of the House Cup as well, so an early Quidditch victory was being taken as heralding a good year for their house.
Arthur made his way through the crowd, looking for Molly. Dunstan was standing on top of the low table in front of the fire with his face painted in red and gold, dancing and cheering with Petula, who had a large gold 'G' painted on one cheek and was wearing red head to toe. Arthur grinned at them as they both catcalled to him. They'd gone on a rather disastrous date last year, had a flaming row afterwards in front of the entire house, spent some time angry with each other, and wound up becoming fast friends.
Francine was wrapped in Roddy Feltham's arms next to a window, and they started kissing as Arthur passed them. He turned away quickly, and almost knocked Molly down.
"There you are," she said, smiling widely. "I've been looking for you."
He bent down to kiss her, and then asked, "What did you think of the game?"
"It was very long, wasn't it?"
He laughed, and she added hurriedly, "You were brilliant, of course. I knew you would be."
Arthur pulled her into his arms with a grin, knowing she was just saying that because she loved him. Molly wouldn't know brilliant Quidditch playing if it did aerial acrobatics in front of her. Still, he appreciated the sentiment.
They stayed up far too late, drinking smuggled butterbeers and dancing to the wireless that had turned up partway through the night. He caught a glimpse of Reid and Cecilia in a corner next to a dark window, simply standing there snuggled together. Reid looked rather grey, with dark circles under his eyes, but his face was relaxed as he held Cecilia. Roddy and Francine spent most of the night snogging. Molly smiled when she saw them, and Arthur wondered again what had gone on between Molly and Francine. It had seemed like one moment Molly hated her, then suddenly they were smiling at each other in the corridors or having a chat in the common room. Girls were very strange sometimes.
He finally tore himself away from her at two in the morning, and headed upstairs to pull off his Quidditch robes and collapse into bed. Thad was already sound asleep on top of his blankets, face-down and snoring. Arthur set his glasses on the bedside table and then stretched out on his bed, feeling quite content with the day, and fell asleep almost instantly.
*
The reduction in Quidditch practices suddenly left Arthur with what felt like a great deal of free time. He'd gotten quite efficient at his homework while Thad was overloading them with scheduled practice times, and now that they only had Friday evenings to train, it seemed his evenings were longer than usual.
Molly had joined the duelling club, and had been telling him all about their first three meetings quite excitedly.
"You should come to the next one," she told him one evening after waxing rhapsodic about Professor Flitwick's lessons for twenty minutes and telling Arthur how Flitwick had complimented her wandwork effusively at their last meeting. "You would love it."
"All right." That sounded like a good idea to him, especially since it meant an evening in Molly's company. He'd missed spending time with her during the gruelling Quidditch schedule, and now that he had more evenings free he was determined to make up for it.
So he found himself in the Charms classroom Wednesday evening, sitting with Molly, Siobhan, Reid and Cecilia, listening to Professor Flitwick teaching them a new counter-jinx. He noticed a familiar pair of identical faces across the room and wondered why Molly hadn't mentioned her brothers were in the club as well. He hadn't seen much of them this year, though he'd heard a few of the things they'd been up to: they'd already received three Howlers since school began. They were sitting with their friend Frank Longbottom, but they weren't joking or laughing or setting off small fireworks as they generally did. Both of them were uncharacteristically attentive, hanging on Flitwick's words. Frank was listening quietly as well, but he was far less of a troublemaker than his two friends, and usually avoided acting as an accomplice to them.
Flitwick cleared the desks so the students could spar, and Arthur turned to Reid to partner up as they often did in Defence Against the Dark Arts, but Reid already had an arm slung around Cecilia's shoulders, their foreheads touching as they stared into each other's eyes. Arthur rolled his eyes at them and turned around again to find Fabian Prewett grinning at him. Gideon and Frank were standing a pace behind him.
"Want to spar?" Fabian asked.
Molly was staring at her brothers with an expression as if she'd just drank curdled milk.
"What are you doing here?" she hissed at Gideon.
"Thought it sounded fun," he said. "Frank here wants to be an Auror someday, and he told us about the club, so we thought we'd come along. Didn't make the last couple of meetings, but here we are. Come on, Frank." Gideon found a clear spot and he and Frank spaced themselves apart to duel.
Arthur backed up a few paces from Fabian while Molly turned to Siobhan, still looking angry.
Fabian turned out to have a much better grasp on hexes and jinxes than he did on defensive magic. Arthur broke through his Shield Charm on the second try, and didn't expect to have trouble against him, but Fabian was fast. He managed to hit Arthur with a Trip Jinx that knocked him to the ground before Arthur could raise his wand to deflect it.
Toward the end of the meeting, Fabian took a break to watch his brother for a moment, and Arthur watched Molly break through Siobhan's defences easily as Gideon sent Frank flying onto a cushion, and realized all three of the Prewetts had a natural talent at this. They all seemed to defend instinctively, and their attacks were strong and well-placed. They had a rhythm to their duelling that was relentless, defeating their opponent without any obvious effort. Arthur had never noticed the resemblance between Molly and her brothers quite so strongly as he did tonight. All three wore the same expression of concentration as they duelled.
Professor Flitwick appeared to have noticed the Prewett talent as well, because he pointed out Gideon's wandwork to the rest of the club in an excited squeak after Gideon sent Frank flying halfway across the room again.
"Well done, Mr. Prewett! I'd say you've got the makings of a duelling champion yourself."
Molly's cheeks flushed at that, and she scowled at Flitwick's back as he returned to his desk. She turned back to Siobhan, nostrils flaring angrily and eyes wide.
"I'm not duelling you when you look like that," Siobhan said, eyeing her. "Go hex your brother if you're upset with him." And Siobhan sat down on one of the cushions on the floor, watching Reid knock down Cecilia's Shield Charm.
Molly stomped in silence back up to Gryffindor Tower after the club let out. Arthur walked next to her, while ahead of them her brothers laughed with their friend Frank. He was glad the twins hadn't tried to talk to their sister after the meeting: he had a feeling that wouldn't have gone well.
The three boys went up to their dormitory, and Molly flung herself onto the sofa in front of the fire with her arms crossed tightly. Arthur sat next to her and wondered if he ought to try to hold her at all.
Before he could decide, she burst out, "Why did they have to join the duelling club? It's my club! They knew this was something I was doing and they just had to copy me. They ruin everything. I never get to have anything that's just my own, they always have to be involved.
Makings of a duelling champion
," she added scathingly. "They're only little boys!"
Arthur eyed her sidelong. He wasn't sure if he ought to point out that she was jealous of her brothers. She didn't appear to realize it herself. He didn't want to risk making her angry with him again. She had quite suddenly stopped acting strangely whenever she saw the Quidditch team, and Arthur had been very grateful that her prickly temper seemed to have settled down for whatever reason. She'd blown up at him after the last Hogsmeade weekend and he still had no idea why.
Molly suddenly turned her head into his shoulder, curling an arm around his neck. Arthur wrapped his arms around her without thinking, pulling her closer.
"It isn't fair," she mumbled.
"Sorry, Molly. You're talented too, you know. I think it must be in your blood, you've all got the makings of champions."
He could feel her lips curve into a smile against his neck. "You're only saying that to make me feel better."
"No, I'm not."
She looked up at him with those bright brown eyes, and he could feel her fingers toying with the hair at the nape of his neck, and quite suddenly the room seemed to have gone airless as she reached up to his glasses with her other hand, pulling them slowly off. He always knew when she removed his glasses that she
really
intended to kiss him.
He pulled her legs across his lap, and she settled back into the corner of the sofa, letting the weight of his body press her into the cushions.
"I love you, Molly," he said against her lips, and she smiled and kissed him again.
Track This Story: Feed
JOIN HARRY POTTER FANFICTION
---
Get access to every new feature the moment it comes out.
Register Today!