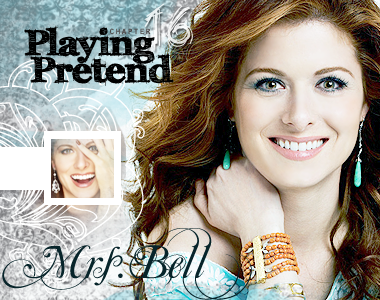 For everyone who said Oliver should show up
at Katie's without a shirt on. Always :)
---
Katie was a puddle of self-pitied tears when we found her in the kitchen hovering over a tub of strawberry ice cream. She had one of those giant spoons used for serving potatoes and was shoveling as fast as her thin arms would allow.
Mrs. Bell reluctantly left us to mop her up and do the "friend thing" as we assured her we would, but Alicia, Ang, and I knew we had our hands full. I hoisted myself up onto the counter with her. "Katie, are you all right?"
"All right?" she said, a mouth full of ice cream. "Of course I'm not all right. I've just broken an engagement. I'm single. I'm not engaged. I'm not planning a wedding. Oh, god, what just happened?"
"Just calm down, love," said Angelina. "You've just had a row, that's all."
"I threw my fucking ring at him!" Katie cried. "I threw it and I hit him right at the chest—I'm a
damn good
Chaser, that's what I am!"
"Yeah, you are," I added. "But we have to take this one step at a time."
"Did you take your breakup one step at a time, Jane? I seem to remember you ignoring it."
"Low blow," I muttered.
"That was different," Alicia said in irritation. "They weren't engaged. Don't go taking this out on your friends."
"Could have stepped in!" Katie snarled. I didn't like the angry, hurt Katie very much, though I didn't blame her.
"Yeah. Right. Think about what you're saying for a second, Kait." Alicia was obviously losing patience very fast. "There was no way the three of us were stepping into anything. You had to handle that for yourself."
"And I did."
"You're right. You did."
"Do you think I'm a snob?" She began to cry again.
"Of course not," Angelina said lightly.
Katie jumped up suddenly. "I can't handle this. I just can't." She pushed her way into the living room with her ice cream and giant spoon as we followed and there sat stacks of wedding magazines and color swatch booklets. "This rubbish can just go. I don't want to see it again."
"Don't you think you'll work it out?" I offered. I couldn't help but think a napkin fight could be resolved.
"No. No, I hate George Weasley. I'm done with him." Crying, Katie sat down her ice cream tub on the glass end table where it began to leak and started toward the magazines. "I am no longer engaged. Why would a single person need rubbish magazines? That's right. They wouldn't. I don't want the poufy princess dress or the silky one or the lace one I'm DONE." She picked up an enormous armful and dumped them into the nearest trash can. Then she took the rest and did the same. A few fell out onto the floor so she kicked them in stubborn frustration.
"Katie, those probably cost a lot of money," Alicia said.
"What do I care? I'm a rich snob, remember? I don't care what they cost!" She stormed out of the room and we followed her again into the second floor lounge (not before I left a quick note to Thelma not to throw away the magazines, but to put them up in a closet or something) where she fell against a couch with her ice cream and started to eat again.
We took turns sitting with her, letting her cry and I painted her toenails a soft pink instead of letting her chose the color. Once the ice cream ran out we gave her a glass of water and after a few hours of choking and sniffling Katie eventually fell asleep. Angelina tucked her in and the three of us camped out in the lounge keeping watch.
"What do you think?" Alicia whispered.
"About what?" Ang asked.
"About Katie and George breaking up over napkins."
"I think they were looking for an excuse to not take the next step because they're scared," Ang replied.
"Learned from your mistakes?" I said quietly.
"I suppose I had to. Sad Katie had to make the same one." She rolled over on the couch. "Do you think they'll get back together?"
"Hard to say," Alicia said. "I hope so. I really think they work well together." She paused. "But then again, I thought Jane and Oliver worked well together too so who am I to make a judgment call?"
I felt exhausted again. There were just too many fights and upsetting moments in the last couple weeks that I made my quota for the year I was fairly certain. Things always had to get worse before they got better, though, right?
Right
, Jane?
Blast I had no idea. When I woke Katie wasn't there and Alicia was snoring instead. It might have been a charm. I dressed quickly in the bedroom and found the single girl in question in the living room doing a workout video (probably to work off the ice cream). She wore a matching sweat suit and a white sweatband around her head. There were kicking motions I was sure I couldn't attempt.
"Katie, what are you doing? It's seven in the morning." I yawned and fell onto a comfy couch.
"I'm working out. Do you want to join? They have a partner work out on this video. It's really good. Works your abs."
I made a face. "No, not one bit actually. If you want to put it on I can pretend I'm doing the other part, though. I'm very good at pretend exercise." I paused. "I'm pretending to run right now. Look."
"Oh bugger off." Katie laughed and continued on. Angelina joined us in the living room with a piece of toast in her mouth. "Ang, do you want to work out? Jane's anti-exercise."
Angelina nearly snorted. "I think my breakfast will be my workout for the morning. Thanks, love."
She shrugged. "Suit yourself. It's a great way to burn off aggression and anger. You should try it, Jane. This is exactly what I need."
I exchanged worried glances with Angelina, telling her I thought this was exactly what Katie didn't need.
"I'm happy about what I did," she said suddenly and I looked up. "I'm happy I broke the engagement. I was frustrated for weeks, you know? I want to eventually marry someone that cares about what I care about, even if they don't like it."
"So what about that whole love thing?" Angelina ventured.
Katie's head whipped around. "Of course I'd like to love him too. George was a lovely guy and I'm sure one day we can be friends when I get over this and get over being a complete snob, but I'm sure right now I just don't want to see George Weasley's face. Good thing it's summer, really."
"Does that mean we should relocate Fred as well then?" I tried a smile. Ang laughed.
"Might be safe," said Katie.
The weird part was, I actually liked that Katie had changed through the summer. Yeah, she was currently thinking irrationally in terms of George, but she was sticking up for herself. Katie had always been too quiet and innocent and easy to go along with what other people wanted, but at least now she finally snapped and was able to tell George exactly what she wanted. If he couldn't fill that void, then she would get rid of him, love be damned.
If only she could realize she was being a complete idiot. She loved George. They belonged together. She loved his indecisiveness and his humor.
That was it, though, wasn't it? Ever since he proposed he toned things back, George himself admitted it. He wasn't himself unless he cracked a joke or two with Fred. He wasn't the same with the rest of us. He barely made a comment about me while Fred was drooling over me. I loved Freddie. So George changed and Katie changed to match it and now she wasn't thinking clearly and George let out days of frustration about wedding arrangements over breakfast.
Over
napkins.
"Jane, dear, are you in here?" Mrs. Bell rounded the corner and raised a brow at Katie's work out video. "You got a letter this morning." She handed me a worn envelope with Roger's scrawl on the front and I opened it quickly.
Jane,

I'm so glad to hear you're doing better. Don't blame me for writing to your friends, I know you. You weren't yourself and you weren't a "better" version of yourself. So I'm glad you finally broke down. I read that Quidditch Weekly article. Must have been hard to see. I don't know that Bridget woman but she looks to be completely full of shit. Excuse my language.

I'm excited to hear about Katie and George's wedding plans. I always knew they were meant for each other. Seems like they jumped the gun a bit, but who am I to judge? If they can make it work then they can make it work. Plus, they have plenty of time to get everything together before next summer.

I have something to tell you, by the way. Professional Quidditch teams have three levels. They have the team themselves, the Magpies in my case, and then the reserve team, and then they have the youngest level in another smaller city. Well, they decided to bring the youngest team (we call them the farm team) up to our reserve practice the other day and we all had dinner.

And Jane, I think I've fallen for their Chaser, Madeline Jenur. She's beautiful, talented, funny, and has absolutely no idea I fancy her.

Thought you should know. Shall I tell her I was quite sought after at Hogwarts?

Love always,

Roger
I smiled to myself. About time Roger found himself a gorgeous Quidditch player. I would have to give him some advice about how us Quidditch women worked. Not that I was a Quidditch woman, because I wasn't, I just played pick-up games for fun and threw the Quaffle at Fred's head. I wondered about the lack of pick-up Quidditch I would be playing in the future.
What would the team be like in the fall with two ex's on the same team? Certainly it couldn't be as bad as the Fred/Ang mess? Merlin, I could only hope.
It rained most of the evening so after dinner we brightened Katie's spirits by actually doing the stupid workout video with her. My calves were on fire but she seemed lovely and told me my form was a little off. I told her to jump off the balcony.
After a while she stopped, stretched, cooled down, and announced she needed a serious shower. I fell onto the floor, breathing heavily.
"This is why I'm not an athlete," I said, groaning.
"Oliver had you run laps every day," Ang said. "How could you be tired?"
"Because that was laps. This is cardio death." I groaned again, mostly at her mention of Oliver.
"Do you think she'll just fall in the shower and break a leg?" Alicia was clutching the side of a chair in desperation, trying to hoist herself up but failing miserably. "I really hope she does. Then I'll hide her wand so she can't fix it and you lot get some ropes and we'll tie her down or something." She took a deep breath. "Do you think she'll be like this forever?"
"I don't think even Katie can keep this up forever," I said slowly, my heart rate finally slowing. "I eventually broke. I don't think she'll break because she's not stuffing her face with denial, but she's going to get tired of it eventually."
Alicia flopped back to the ground. "Eventually better be pretty damn soon or I'm going to lock myself in the closet. Or the kitchen. That sounds more promising. I could have Thelma whip me up some casserole or something."
"You're the snob," said Angelina, chuckling. She leaned back and we were silent for a moment, all probably cooking up ways to get Katie to stop being completely irrational.
For the first time in a while I let my mind wander back to Quidditch Captain Oliver Wood. I didn't want it to go there. Hell, I wanted it to stay several thousand kilometers from there with a broken down broomstick, but that rogue mind of mine went anyway. I thought about how much we fought during the year and how stupid most of our fights were. I thought about fighting over Libby breaking up with him during the Easter Holidays and me nearly ringing his neck after Roger and I got back together.
Then I thought about the way he smirked at me and the way he kissed me after he caught me during the Quidditch Final.
Eugh, I hated his damn guts.
That still made me wonder—what had we fought over? What broke us up? I hated him, but did we seriously break up over something nearly as stupid as Katie and George did?
I did hate him though. I wanted to jab him in the stomach the next time I saw him.
"What's that scratching sound?" Alicia muttered, opening her eyes. She motioned toward the window and Angelina pulled back the curtains.
I was glad to rid myself of Oliver-thoughts. Or Wood-Thoughts as they would be known henceforth. We were no longer on a first-name basis no matter what.
"It's an owl—that's Fred's owl." Ang pushed the window open and Fred's tiny owl flew inside, sticking out its leg for her to take the parchment. She made a disgruntled face and skimmed it. "Oh geez. It says things are a disaster over at the Burrow. George is drinking himself into a pulp—got kicked out of the pub last night and everything. Apparently they're trying to get George to realize it was a stupid mistake and they just needed to be more open and be themselves, but George will have none of it. He's taking it bad." She paused and let a tiny sigh escape her lips. "This is ridiculous. We have to do something."
"Something like what? We can't exactly help George when Katie is being a complete nutter," Alicia said.
"Of course not," Ang said. "Fred and Lee can handle it. This is all complete rubbish, I hope they know that. Breaking up over napkins—stupidest thing I've ever heard."
I wanted to agree, but it wasn't the stupidest thing I'd ever heard. Breaking up over miscommunication and stubbornness was a bit stupider to me. I frowned.
"Maybe we should take Katie somewhere?" I offered.
"Where? Looney bin?" Alicia chuckled. "I'll get the brooms."
"I mean shopping or something. Maybe that will take her mind off of things."
"Not too shabby." Angelina folded the letter and tucked it gently into her pocket. "At least we can try and take her mind off it and get our old Katie back."
"You know what?" Katie was back with a large grin and her dark hair tied in a knot on the back of her head. "I think I do want a dog. A little one that yips instead of barks and I can carry around if it gets sick of walking."
"Do you want to put it into a bag too?" Alicia said.
"No. Bag-dogs aren't my thing." Katie smiled. "What's in the cards for the rest of the day, girls? Any second thoughts on the ultimate cardio?"
"I second my thought on hating it," I said. Alicia laughed and seconded my motion.
"Katie, we have an idea," Angelina said carefully. "I've been wanting to find a blue scarf to go with my dress so I was thinking about taking a shopping trip into London. What do you think? Could you use something new and wonderful?"
"You know what?" she said in the same tone she said it previously. "I really could. So many of my outfits remind me of times I spent with George so it's about time for something new. Muggle shopping? I don't fancy Diagon Alley this time of day."
"That's fine with me," I said. I watched her grab a pair of shoes and her purse.
What were we going to do with her? Though it seemed through this entire experience Katie learned a few things about herself, this was just a mess. She wanted a dog? Did anyone inform her dogs weren't on the list of pets for Hogwarts? Couldn't she just settle with a kneazle?
I frowned. "Should we get our things and Floo out of here then just like we used to?"
"Meet down here in ten." Angelina led the way up the stairs and I dodged to the left into my current bedroom.
It was dark so I threw open the curtains and leapt back, nearly knocking over an antique beige lamp in the process. Kiwi was outside my window in all of her feathery glory staring at me with wide amber eyes. After catching my breath, I let my father's owl inside and she landed gracefully on the bed and bounced around for a minute before dropping the letter on my silk pillowcase. She hooted softly.
Ignoring what I was upstairs to do, I ripped open the letter.
Jane,

Hi, Pumpkin! I didn't want to bother you at Katie's, but I decided to write you since I know something was wrong when you left. I hope things are better—put your old man out of his misery and keep me posted, okay? I want to make sure my daughter is all right.

There are two other reasons I'm writing. The next is when you get back I really want you to meet Lou's daughter, Amanda. She's a sweet girl, a little younger than you, but nice all the same. I think you two will get on great. Write me back and let me know when you'll be heading back home. I know Katie's is your favorite summer destination, but just give me a rough idea so I can tell Lou. Thanks, love.

The last reason is I saw Oliver while grocery shopping the other day. He avoided me like the plague and left without buying anything. Is there something you want to tell me? Should I have done some hexing? Let me know.

Love,

Dad
I wrinkled my nose. Bollocks, I couldn't keep the secret forever. I figured I'd just go back and pretend Oliver never existed and never came into our flat late at night soaked after Quidditch practice and fell asleep on the sofa. I wanted to pretend I never skipped over to his new London flat and I never whined about his obnoxious parents.
I wanted to pretend Oliver Wood was never my boyfriend or my Quidditch Captain, but it looked as if that wasn't going to happen. Dad was far too quick for my turn-of-the-head antics.
Folding the letter, I crossed the room and grabbed my purse. I quickly changed into a short skirt since we were going to London and gave Kiwi a pat on the head before she flew back home.
The girls were waiting impatiently downstairs when I arrived.
"Did you take a nap?" Katie asked. She was in a pretty lavender dress with heels. Apparently now that she wasn't with George it meant being gorgeous wherever she went.
Pfft.
I looked down at my outfit.
Damn it. I did the same thing.
Stupid Katie.
At least I looked good. "No, I didn't take a nap. Dad sent me a letter about meeting Lou's daughter, Amanda, when I got home. I'll have to write him a quick letter when I get back. Is everyone ready?"
Angelina peeled herself away from the television and we Floo Powdered straight to the Leaky Cauldron, a pub that was all too familiar to us in years past. We used to meet up there at least twice during the summer to catch up and tell stories when we weren't at Katie's. Even the boys joined us frequently and we passed time in Diagon Alley eating sweets and annoying kids looking forward to their first year at Hogwarts.
I dusted off my yellow top and straightened up. It was almost strange being there again, the dimly lit place we came to in order to escape parents and chores and well-cooked meals (that was more Fred and George since Dad ordered out a lot). The girls appeared next to me, Alicia coughing from the dust, and I gave them a sideways smile.
"Lot of memories," Angelina said fondly. "I feel like I should complain about my family now or something. Quick, someone whine."
"George is a tool," said Katie.
We shot her a look.
"I meant legitimately whine," Ang countered back.
"Legit—how is that not legitimate?" Katie hurried to catch up as we made our way to the door. She looked flustered. "We just broke an engagement, I think that's legit."
"Over napkins?" I nearly rolled my eyes, but caught myself in time.
"You know it was never just about napkins."
"What was it about?" I asked, pulling the door open and walking out onto the warm London street. "And don't tell me it was about him being immature and you being stressed and things not working and him not caring. It was about napkins."
"How
rich
of you," Katie snapped loudly. A few heads turned as we walked. "How rich of you to judge my relationship when you and Oliver broke up over something less than napkins!"
"So do you admit it?"
She shot me a scathing look.
"Okay, this is done." Angelina moved so she could walk between us. "Both of you are stupid, end of story. Both Oliver and George are stupid, end of story. Can we be finished with this and just go shopping?"
I nodded. Katie nodded. I still wanted to punch her in the head.
We wandered into several Muggle stores. I always enjoyed them because the clerks were less attentive and they were usually teenagers looking to make a few bucks while popping their gum and reading about sex in Cosmo for future reference when they were twenty.
Or when they were seventeen like Angelina was.
I was seventeen.
The only one it ever crossed my mind with was Oli—shut up, Jane. Shut up
now
. Wood thoughts were over. Clothes. Lots of clothes. Think about that floral frilly top with the horrible jewel tones.
Eww. Reminded me of Libby.
"How does this look?" Alicia twirled in front of me in a black and white cocktail dress complete with beaded stitching and crinoline. "I feel like I should get some really high heels and walk down a bit staircase with a banister."
"Alicia," I said, smirking, "you would be sliding down the banister and you know it."
"And I have a feeling Lee would let me." She checked out her rear end in the mirror. Satisfied, she turned back to me.
"Lee would be right behind you yelling out bobsled calls," Angelina added. "It's a great dress, Leesh."
"Ooh! It's on sale. This puppy is mine." She rushed back into the changing room.
"As long as it barks, get it," I shouted in after her.
Katie came out in a delicate black dress with lace trim.
"Who died?" Angelina asked. She leaned back in the leather waiting room chair. "You look like you're going to a funeral."
"I might need a funeral dress some day," she said gently.
"Not today," I said. "Go grab something with color. Here." I grabbed a bright pink dress off the nearest hanger. "Try this."
"I would look ghastly in this." Katie held it limp in her hands. "It's all the wrong material. I would itch as well. I don't think I could possibly try this on."
"Do it," barked Angelina (she didn't sound like a puppy though. That was reserved for Alicia's dress). She cast me a nervous glance once Katie was back in the dressing room. It was a clear expression of,
what the hell do we do?
I shrugged. "Another store?" I whispered.
"We might have to. Maybe ten or twenty more."
Alicia leaned against her dressing room door, overhearing our whispers. "I'd have an entire litter of puppies!"
"I feel…what the heck?" Katie opened the door several minutes later (Ang almost fell asleep) and stood in front of us wearing the pink dress I grabbed. She looked nothing short of absolutely stunning. The material fell around her waist and showed just enough collar bone to be considered very classy. It glittered a bit, making it seem like Katie was glowing, and she beamed. "This is stunning."
"Wow, Kait, you look great." Alicia clapped her hands a bit though they made a papery noise from the shopping bags around her arms. "You're getting that, right? If you don't get it I'm getting it for you so you probably should since my Muggle money count is going lower and lower. Plus," she added in a whisper, "the girl working the register is talking to her
sugar lump
on the phone so if you tell her it was on the sale rack she'll probably just mark it like that."
Katie grinned wider. "You know what? I think it will. It's time for an entirely new chapter in my life. I still want that dog." She went back into the dressing room leaving me to stand up and stretch.
The store was packed since it was midday so I moved to allow someone's skeptical looking mother to have my seat while her daughter tried on a very tiny dress. I moved toward the women's section since I didn't think Fred would enjoy me shopping for him and wrinkled my nose at a few frilly tops that would make me look either like a grandmother or like someone's baby.
The clothes were nice there, though. They were trendy and some were high fashion, which was nice. I brushed my hair out of my eyes and continued along the medium rack trying to find something that caught my eye.
"Jane, what would you say to some
ice cream?
" Alicia put a hand on my shoulder, scaring the daylights out of me. "I'm thinking strawberry. What do you think?" She smiled.
"Katie finished?" I asked, pulling out a cream colored top. "I was thinking I might find something here if we decide to go out or whatnot. Some of these are really cute." I found a light green dress and smiled.
"Well, no, but I told her we were going to get ice cream. You can find stuff at another shop."
I knew that gritted Alicia smile.
I wheeled around, heart racing so hard it was painful, and I knew right away what I would find two racks away searching through the green collared shirts in the men's section. I knew before I met the deep brown eyes of Oliver Wood that I would have to try a lot harder to pretend he didn't exist.
---
A/N: First of all, I wanted to say THANK YOU to everyone for the amazing birthday wishes in reviews last chapter. I had a fantastic 21st birthday and an even more fantastic trip to NYC. I went to the NYC Half-Blood Prince Premiere on the 9th. Was anyone else there? I also went to the live Mugglecast taping the following day. I got some wonderful pictures of the actors, especially Rupert!

So...finally, after chapters of no Oliver Wood, BAM THERE HE IS...with his annoyingly attractive brown eyes and everything...jerk of a man. Dishy, delicious jerk of a man. I wanted to say thanks for all of the amazing reviews so far--over 600, that's INSANE! We're on schedule to overtake Keep Away soon! (wowza)

So I hope everyone enjoyed reading this one...I really liked writing it...mostly because of the end because I had to get there, but I promise the next one will be a lot more adventurous. Favorite quotes? Parts?

And most of all...what the heck do you think is going to happen in that clothing store?
Track This Story: Feed
JOIN HARRY POTTER FANFICTION
---
Get access to every new feature the moment it comes out.
Register Today!