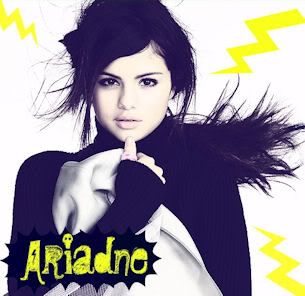 another beautiful one by Magic_Phoenix. aren't you jealous?
---
"Hi, Vanessa." Came a quiet and unsure voice from my left. I glanced up to see an extremely uncomfortable and awkward looking Hugo Weasley standing behind me.
I let my eyes slowly drift back towards my essay, letting him know I was annoyed with him. I was still angry about the things he had said about me in front of Ariadne. I honestly could not understand why he was dating her. Did Hermione Weasley drop him on the head too often as a child?
Hmm... not likely, Rose seems fine and she is the older child, so she would be more likely to be the victim of shoddy parenting.
Not that I doubt your parenting abilities, Mrs Weasley. I'm sure you're a
fabulous
mother.
Just wanted to get that out there. No need to cause any offense, you know.
"Vanessa?" Hugo asked, sounding confused. I remembered then that when someone said hi to you, you were supposed to say hi back.
I can be really thick sometimes.
I glanced up at him to see him leaning down, glancing at my face worriedly.
"Aren't you worried Ariadne will come in and scream at you for talking to me?" I asked tiredly.
He flushed slightly but snapped his head up and cocked an eyebrow.
"Hey, don't be rude about my girlfriend. But, no. This is the Library, and she doesn't ever go to the Library." By the time he was at the end of the sentence his words were barely a mutter.
I snorted and dipped my quill back in my little pot of ink, and started to write my next sentence.
In order for the bowtruckle to grow into a healthy and happy toddler, the breeder must make sure that it is supplied with all the necessary requirements for such a creature - temperatures of around...
I stopped writing when I noticed that Hugo hadn't moved an inch.
"What do you want, Weasley?" I snapped.
Oh yeah, I am an Ice Queen.
You can all bow to me now.
He looked surprised, and began to rub his slightly red ear.
"Um, can I sit with you?" He asked awkwardly.
"Why?" I asked, honestly surprised.
"All the other tables are full." He muttered, staring at the floor determinedly.
I glanced around the Library and innerly slapped myself.
That is such a fun word. Innerly. Innerly.
I.N.N.E.R.L.Y.
Whoop. My new favourite word, right there people.
"Sure." I said, and I pulled my bag out of the only remaining seat. The one right next to me.
Great.
He sat down in it and pulled out a thick textbook, some parchment, quill, ink and a pair of reading glasses in a case.
I picked them up and turned the case over in my hands, the green of it standing out against the blood red of my nails.
"You have glasses?" I asked.
He blushed and tried to snatch them back, but I jerked out the way and held them behind my back.
"Since when?" I asked again.
"Always." He said quickly. "Now please give them back." He glanced around, and upon seeing nobody looking our way, wrapped his arms around my middle and wrestled them out of my frozen hands.
And why, you may be asking, were my hands frozen?
Because the moment his arms had touched my sides, the oddest sensation had shot through me - it was like an electric current, but it was so powerful it burned as shot though my body, and tingled as it coursed through my veins like poison.
Yes, I have always had a flair for the dramatics.
He grabbed his glasses case and stuffed them deep into his bag, apparently oblivious to the fact I was now gaping at him like a grade A git.
I turned back to my essay, my face slightly pink, and began to write, the letters illegible because of my shaking hands.
"Hey, can you do me a favour?" Hugo's soft voice came from next to me.
I turned to look at him, catching his piercing blue eyes and finding myself unable to look away. I nodded mutely.
"Can you not tell anyone I have glasses?" He said, wincing.
I immediately snapped out of my trance.
He was the same vain, self centred guy that I always thought he was. That hadn't changed
one iota.
I rolled my eyes and nodded, scowling.
"Thanks." He said, sounding genuinely relieved. Did he honestly think people cared whether or not he had glasses?
I have an irritating habit of saying what I think, and sure enough, before I could stop myself I had spat out -
"Do you really think people
care
whether or not you have glasses?"
He rubbed his ear uncomfortably, and stared at a blotch of ink on the wooden table.
He shrugged, and picked up his quill, turning it over in his hands. He seemed to be fighting some kind on internal battle.
I rolled my eyes and decided that I didn't care anyway, so I continued to work on my essay.
The bowtruckle is also known for it's distinctive features, seen only on the bowtruckle and on no other creature of similar stature, namely it's rectangular ears, which increase the volume of a sound by so much that bowtruckles are often deaf by the time they are around two weeks old.
Yeah, this is a fun essay.
We worked in silence for twenty minutes, the only sound the scratching of our quills against the parchment. Without noticing, I began to sing quietly to myself.
When I next looked up to re-dip my quill in the little pot of ink, I saw Hugo staring at me with the strangest expression on his face. It looked like frustration.
I then blushed a fuming scarlet, realising what was probably frustrating him.
I had the worst singing voice known to mankind, and whilst he was trying to work, I was interrupting the quiet atmosphere of the Library with my immature and out of tune warbling.
I began to scribble down the conclusion of my essay at warp speed, determined to get out of the Library and away from Hugo before I died of embarrassment.
"I care way too much about my image." Said a quiet voice from next to my ear.
"What?" I asked Hugo, looking up in honest surprise.
"I care way too much about what I look like, and what people think about me." He whispered again.
"O-
kay
?"
"I don't want people to know I have glasses because that's not what people expect of me - to have something like glasses when I have laughed at people in the past for having them. And I can't lose my popularity. It's all I really have." He continued to whisper, staring at me intently.
"What?" I asked, dumbfounded.
"I don't love Ariadne." He said, his voice getting a little bit louder. "I don't even
like
her. But she's good for my image, and I know you probably don't understand, but I need my image."
"Hugo,
why
do you need your image so much?" I asked softly, my mind reeling.
"My parent's helped my uncle defeat Voldemort. My mother was top of the school. My sister inherited her brains. I
didn't
. I have so much to live up to, so much to be compared to, and all I really have that my mum, dad and sister didn't is my popularity. And I'm popular because of my image. I know you probably think I'm just a vain guy with no real emotions, but that's because..." His voice trailed off, and his eyes showed the sadness he felt.
"Hugo..." I whispered, a lump in my throat.
All this time, I had thought he was just a vain guy that was too far up his own arse to see what was right in front of him, but now I understood. He was overshadowed,
constantly,
by almost everyone he cared about. And all he was doing was trying to fight back.
He looked at me sadly and said -
"If I didn't have my image, what would I have? Who on Earth would want anything to do with me?"
"I would." I said quietly. He stared at me in shock.
"
Why
?" He asked, looking completely taken aback.
"Hugo, I've known you for six years, and this is the first time I have actually felt like I'm talking to a real person. And you know what; you're a
really
genuine, honest guy! You can't hide behind your image forever. What happens when you get old and you're not good looking anymore? You'll be married to some gold digging, attention seeking whore and you'll be unhappy."
He looked at me incredulously and blinked like a gorm.
Oh yeah, I can be deep.
I'm just
not,
very often.
"I'll cross that bridge when I come to it." He suggested weakly.
I rolled my eyes.
"Look at me. I'm not popular. I'm not good looking. But I'm happy. I'm much happier than you are Hugo, and I'm not popular. People don't know the real you Hugo, and maybe you should give them a chance to get to know you. They'll like you."
He blushed, but smiled at me gratefully.
"Thank you." He muttered.
"No problem." I grinned.
"Oh, and by the way, Vanessa - you don't see yourself clearly at all." He said seriously.
"Huh?" I grunted, my mouth hanging open in surprise.
Wow. I am
so
sexy.
I am surprised he doesn't want to jump me right now.
But seriously.
Huh?

He winked and began to pack his bag while I stared at the side of his head, as though expecting the answers to magically materialize there.
Well, it
is
a magic school.
He swung his bag over his shoulder and turned around, sauntering out of the Library with his hands in his pockets, mussing up his hair.
When he reached the door, he turned, stared at me oddly, and then removed his hands from his pockets, holding them awkwardly at his sides. He began to walk down the corridor beyond the door normally, with no hint of his former swagger there.
Heh heh.
Swagger
. Snort.
There was only one thing running through my mind. And it went a little something like this:
Huh?
What the bloody
hell?
I finished the last few sentences of my essay in a daze, and slowly slouched back to Gryffindor Tower. Whilst slowly ascending the Grand Staircase, I decided to just push everything out of my mind. Screw Hugo Weasley and his
non-decipherable looks
and his little
stupid comments
about things I don't understand. I will just pretend like we never had our little conversation.
I'm sure he would anyway. Surely talking to me couldn't be good for his
'image'
.
But I couldn't stay bitter about that anymore, not now I knew the reason behind it.
I muttered the password to the Fat Lady dreamily, and swung my legs through the hole. I frowned as I took in the scene in front of me.
Lily was standing with her back to me, shaking with laughter at something beyond her. I stuck my head over her shoulder and began to laugh along with her.
Told you she had an infectious laugh.
Well, okay, this time the laughing was more to do with what I was watching.
Ariadne was sitting on the floor with her arms wrapped around her legs, bawling about something.
And when I say bawling I mean
bawling.
She was half screaming, half crying, stamping her feet on the floor alternately and occasionally screaming random phrases like-
"HOW
COULD
YOU!?"
And
"You COMPLETE AND UTTER TOSSER. I fucking
HATE
you!"
Well, from what I can gather, I am assuming that someone has pissed Ariadne off.
Yes, yes, I know I should be a detective when I leave school.
Detective McIver. Has a nice ring to it.
Shame I want to be a healer. Ah well.
"What happened?" I whispered to Lily.
She turned around to smirk at me.
"Hugo walked in just before, and she leapt at him and glued her face to his, you know, like they usually do, but literally a second later he shoved her off and said he wasn't in the mood, before walking upstairs!" Her voice held badly disguised glee.
She despised the fact that she had to share a dorm with the foul Octopus-Lady, and was nearly sick when she found out that Hugo was dating her.
So was I, for that matter.
"So why is she so upset, what happened then?" I asked.
Lily looked at me like I was missing something obvious.
"Wait, that was it?!" I gaped. "That's why she's so upset?"
Lily nodded, giving up all pretences and laughing openly. It was a sign of how much Gryffindor hated Ariadne that nobody turned her around to tell Lily to shut up. I smirked and glanced back at Ariadne in her current state of extreme patheticness.
I was really struggling to see what Hugo had meant when he said
'she's good for my image'.
How on Earth was
that
good for his image?
She was having hysterics in the middle of the Gryffindor Common Room because her boyfriend wanted to go to bed rather than kiss her.
Bloody hell, she doesn't half need to get a life.
Get
two
actually, that much vileness in one life would probably make her want to kill herself.
Well, fingers crossed.
What do you mean,
that's a bit harsh?

You put up with her
every single bloody day
for six years and then we'll see if I'm being harsh.
What's that?
You don't want to?
Didn't think so
. Get told.
Lils and I watched her for a few more minutes before her screeching started to give us headaches. We stepped over her body (which was currently lying on its stomach pummelling the floor –
honestly
) and headed up to the dorm.
I really hope that Ariadne decides to sleep in the Common Room tonight.
I could do without having to repair pretty much every breakable object in the dorm after one of her little tantrums.
Did I mention I hate her?
Well, I do. Immensely.
-x-
The next morning Lily and I woke up in surprisingly good moods.
We grinned like idiots as we dressed, and then smiled and waved at random students in the corridors as we walked to breakfast.
Yes, we may be a little weird.
Don't judge.
I piled my plate with everything containing sugar, and ate my crazy meal like a starving animal. Again, STOP JUDGING ME!
I was in the middle of piling syrup on my waffles when an extremely excited looking Roxanne skidded to halt next to me, panting and slowly turning purple.
And I thought I was unfit.
Crap. I meant to work on that.
"You guys – need to come – and see." She huffed.
I got up unsurely, shoving a waffle into my mouth whole for good measure, and followed her out of the Great Hall.
When we got out into the Entrance Hall I saw what Roxanne was talking about.
An extremely red Hugo Weasley was attempting to reason with a screaming Ariadne, who was pummelling pretty much every part of him she could reach.
I raised my eyebrows at him and he smiled back uneasily.
"WHY THE
HELL
ARE YOU EVEN
LOOKING
AT THE LITTLE SLAG?!" Ariadne shrieked, whacking him hard on the arm.
He winced and rubbed his forearm, but continued his futile attempts to drag her away from the watching crowd. She didn't move an
inch.
I noticed Lily tugging on my sleeve and I glanced over to where she was looking; at the large notice board that stood in the corner of the Entrance Hall.
Around thirty students were currently crowded around it.
I grabbed Lily's hand and dragged her towards it. She stumbled slightly but quickly managed to right herself. Damn her and her stupid hand-eye co-ordination.
Again, you may have noted the subtle hint of jealousy.
If I had been dragged somewhere from behind I would be flat on my back groaning by now.
Stupid, freakishly feline bitch.
Joking, of course. I love you, Lily!
When we reached the back of the mush of students, Lily winked at me and began to tunnel a path between them with her bare hands.
Now why couldn't I do that?
I'd probably accidently get punched by someone in the face.
That would be just my luck.
When we reached the front I quickly read the neat note written across the top, and rolled my eyes.
Did teachers honestly think we came to school to learn?
Oh wait...
NEW SEATING FORMAT FOR HOGWARTS STUDENTS

Due to the slipping scores in many of the years, teachers have organised a new plan to try and encourage concentration. From now on, in every lesson pupils will sit next to the same person, and they will be their 'official neighbour'. This will take place in all lessons, other than those were you are not seated.

Please consult the following lists to find out who your neighbour will be.

Thank you,

Professor Longbottom

Deputy Headmaster of Hogwarts School.

I turned and looked a Lily, who rolled her eyes and mouthed 'school'.
She then began to run her finger down the long list of sixth years.
She stopped when she got to her name.
Lily Potter and Lysander Scamander.
She turned around to face me, her eyes huge and partly terrified. I roared with laughter and she punched me in the gut.
Hard.
Told you she was violent!
Assaulting people for something as simple as laughing.
I am an abused child.
I was the only person in the school that knew, other than her cousin Rose, that Lily had a crush the size of
Saturn
on Lysander. I don't know
why
.
I personally think he's nuttier than squirrel poo.
"What am I going to do?" Lily moaned, putting her head in her hands.
Ah, you are confused, young ones. If Lily likes Lysie (my attractive nickname. Ly-san-der is too long to say) then shouldn't she be happy she is sitting next to him?
Ah, well, Aunt Vanessa will explain.
There are two reasons that Lily does not want to sit next to the man of her dreams.
One, whenever she gets within thirty metres of him she goes bright red and becomes absolutely insane (and I mean
insane
). She is worse than me when confronted with boys. Though I don't seem to have a problem with Hugo anymore. Maybe that's because I know him better now. Probably...
Anyway, not important.
As Lily goes insane (
insane
– yes, you annoying reader who just made the snide comment, I do need to capitalise it and put it in brackets every time) Lysie is scared to death of her.
I suppose it is natural to be scared of the complete freak show that once tried to run the length of the Gryffindor table and flip off it in a cartwheel onto your lap. I grabbed her before she could, by the way.
Yes, I know. I am an ace friend.

Tip top,
in fact.
I should be given a medal.
Anyway, back to my list.
Two, even if Lily does manage to become charming and alluring towards Lysie, Albus (now James is gone) will Avada him off the face of the planet. Yippee for her overprotective family!
"Yeah, well look who you got." She grinned, looking smug.
I ran my own finger down the list and froze when I got to my name.
"Oh, bollocks." I muttered.
---
disclaimer:
none of this belongs to me, and I own nothing you recognise.
so, what did you think of chapter three? i know it's a pretty obvious "cliffhanger", but i hope you enjoyed the chapter anyway :D