You are viewing a story from harrypotterfanfiction.com
---
View Online

Format: Novel
Chapters: 17
Word Count: 108,256
Status: WIP

Rating: Mature
Warnings: Strong Language, Strong Violence, Scenes of a Sexual Nature, Contains Slash (Same-Sex Pairing), Substance Use or Abuse, Sensitive Topic/Issue/Theme

Genres: Fluff, Humor, Romance
Characters: Harry, Teddy, Scorpius, Albus, James (II), Lily (II), Hugo, Rose, Victoire, OC
Pairings: James/OC, Rose/Scorpius, Teddy/Victoire, OC/OC, Other Pairing

First Published: 01/15/2012
Last Chapter: 04/30/2013
Last Updated: 04/30/2013

Summary:


lovely banner by marzipan at tda.

So I wasn't watching where I was going and I accidentally crashed into James Potter in the park. Dust yourself off and apologise, right?

Wrong

. Because

somehow

that event led to this... me, plastered on the front page of all the magazines, right under the words 'JAMES POTTER'S LATEST FLAME!'.

Honestly

.

Blargh.



---
---


lovely chapter image by the amazing Magic_Phoenix.


---


My rent's late. Of course my rent is late. You would have thought my landlord would just be used it by now, but no, that insufferable prick has sent me yet another letter; off white paper with smudged crimson ink telling me that I was supposed to have given him the cheque two weeks ago.


Yeah, I was aware of that little fact.


Still, you try finding the money to pay rent when you've just been made redundant from your job working as a receptionist in St Mungo's – yeah, that plan to become a healer really didn't go too well – and you still haven't gotten back the money you leant to your so-called 'family' three months ago.


Two weeks tops, my arse.


Honestly, if there is one thing I've learned from living in a dingy top floor flat in London's crummiest apartment block, where the neighbours seem to find it socially acceptable to return home at three o'clock in the morning singing nursery rhymes at the top of their lungs, it's that... well... life sucks.


But seriously, you really come to acknowledge facts like that when you're sprinting down the road in the pouring rain, your coat left back in your apartment and your work boots nearly flying out of your hand as you run.


Since they closed down the bus stop at the top of the road, I've really got no choice but to run the ten blocks to this godforsaken job interview.


I don't even want to work in an apothecary, but what can you do? Like I said, life sucks.

~+~


Fifteen minutes late. Goddammit. I leaned against the wall of the alley next to the apothecary and pressed my fingers into the stitch in my side. For someone who likes to do yoga and pilates in their spare time, I am surprisingly unfit. I yanked off my trainers and pulled on my boots, blowing the wet straggles of hair off my forehead and letting it join the frizzing mess on the back of my skull, wondering idly what I was going to say when I walked in looking like a drowned rat.


Certainly not, 'Hi, I'm Aimee Woods, the most punctual girl in the history of the world, who's hair does not threaten to take over the universe when it gets wet and wants to work in your shop – which incidentally smells a lot like cat sick – more than anything.'


Oh, they're going to love me.


Pulling my bag further up on my shoulder I shoved open the door and scowled at the annoying tinkling noise that resonated around the store.


What the hell is the logic behind those bells? The store is about the size of a cardboard box, if you need to know if someone has walked in then all you have to do is look up.


Plus, if the point of the bell was to tell you someone had walked whilst you were in the back, then wouldn't it make sense to actually come to the front of the store when you hear it jingling away?


But nooo, they just leave me standing here, staring at the jars of pig heads and frogs intestines.


I could be robbing the suckers blind for all they knew.


"Ms Woods?" A raspy voice called out, and I looked up to see a withered old man – who must have been at least one hundred years old – making his way to the front of the store, dressed in a deep blue bathrobe and a stained pair of house slippers, his milky white hair fluffing down to his shoulders like cotton wool.


His left hand was curled over the top of a gnarled walking stick, which clunked awkwardly on the stone floor as he made his way over to me.


"Um, yeah." I said, bobbing my head up and down like the awkward person I am. "I'm sorry I'm late, one of the traffic lights on Brooklyn Avenue stopped working and I stood there for ten minutes waiting for it to change –" I cut off as the man finally reached me.


"It's not an issue." He croaked, his voice slow and heavy, falling like a weight in the silent room. Well, silent other than the bullfrog croaking from next to the till.


It didn't seem like he was going to say anything else, and the silence was becoming painful, so I quickly grabbed hold of my bag and started fumbling with the zipper. I forced it open and grabbed the crumpled sheets of paper, thrusting them at the man with a little more force than necessary.


"That's my resume, I have excellent recommendations from St Mungo's, and –" The man – I should probably get round to learning his name – held up one wrinkled hand and stopped me mid-sentence.


"Ms Woods, could you hand me some essence of wormwood?" He said, his voice echoing dully around the room. I leapt slightly and dropped the papers in my hands, which scattered around the floor and slid under the shelves of jars and packets.


I dropped to my knees and went to scoop up the papers, but then remembered that I actually did want this job – after six failed job interviews in two weeks, you stop being picky, trust me on that one – and staggered to my feet, whipping around to try and find the right jar.


Come on, essence of wormwood.


Why the fuck did I never pay attention in Potions? I always knew that was going to come back and bite me in the arse.


I ran my fingers along the dusty shelves, wiping who knows how many years of potentially-poisonous grime off of peeling, faded labels that sat in front of the jars.

After a minute or so of frantic searching, I managed to find the essence of wormwood, and grabbed hold of the jar, clutching the cool glass between my sweating palms.


"Here!" I cried, and as I whipped around to hand it to the man, my bag swung around of its own accord and hit the shelf behind me, smashing all the potions ingredients into little tiny pieces.


Glass cascaded down from the shelf and clattered along the floor, the sound echoing along the carved ceiling and bouncing back from the peeling front door.


The old man sighed and raised his free hand, placing it on my arm in an almost paternal fashion.


"Ms Woods," He sighed, his voice still a whisper in the still room. Some glass crunched obnoxiously loud under my foot as I tried to subtly step back. The man sighed again. "I'm so very sorry, but I don't think you're right for the position here."


Of course not.


I'm not right for any position. I was a shit receptionist as well. Molly actually altered my resume magically so that my recommendation from St Mungo's read 'frightfully good worker and incredibly skilled' as opposed to 'frightful worker with no notable skills'.


Yep. I will be sorely missed over there.


Who else is going to explode the coffee pot for them in the morning, or take messages for people that generally get passed on about six days later, or have epic sock-sliding wars down the corridors with the janitors instead of sitting at their desk?


Like I said, sorely, sorely missed.


I thanked the old man for his time and pushed my way back out the store, to find that – joy of joys – the rain had gotten even heavier.


Grumbling to myself, I pulled my trainers back on and managed to squeeze my boots into my bag, before sprinting out of Diagon Alley and onto the streets of Muggle London.


Fuck my life.


~+~


After three blocks, during which my lungs had somehow managed to lodge themselves up into my throat – yep, I'm a medical marvel – I realised that shit, I was cold.


I glanced down the street and realised where I was, a smile breaking across my face for the first time since I woke up. Tucking my arms into my chest, I jogged to the entrance of the nearest apartment block, which could have passed for something off MTV Cribs compared the hole I like to call 'home'.


I shoved open the glass door and went around in the whirling contraption – when did it become rocket science just to get into a building? I missed the exit the first time, and so when I finally did manage to get out of the door, I went staggering out into the lobby like I'd had a few too many.


And of course, I just had to go staggering into the nearest potted plant.


Yeah, face-planting soil? Not much fun.


I picked myself up and gingerly dusted myself off, trying to act like nothing out of the ordinary had happened – well, with my co-ordination it's actually not that unusual – before headed over to the shiny silver elevator at the back end of the lobby.


No matter how many times I came here, I was never able to get over the sheer grandness of the lobby. Yes, it was a fancy-arse place to live, but the lobby looked like something you would find in a twenty-thousand pounds-per-stay hotel somewhere off the coast of Brazil, owned by the King of Peru, rather than a block of flats in the middle of London.


To the left of the room there was an ornate desk that looked like it belonged in some kind of museum, surrounded by golden pillars and potted plants and pieces of artwork that my three year old nephew could have ripped off.


In the centre of the room there was a giant stone fountain – yes, a fountain. Indoors – whose water gushed pale blue and cast pretty waving patterns onto the carved ceiling.


A pair of large golden arches joined overtop the elevator I was making my way towards, the music from which was tinkling gently around the room.


I ignored the raised eyebrows and looks - which quite clearly said 'you don't belong here'- that were tossed my way, and continued to squeak my way over to the lift. The soles of my trainers were seemingly having a little disagreement with the marble floors.


6th floor. I punched the button and watched the little black screen, the numbers idly flicking from one to the next as though they had all the time in the world.


The lift slid to a stop and opened up into a long corridor carpeted in cushy cream with red rugs and more pot plants. What is it with this building and pot plants? I've never noticed before.


After less than a minute of squeaking along, I reached the red door at the end of the corridor, which was embellished with a golden 28. Knocking, I leant against the wall.
Within a couple of seconds the door had been thrown open by a beaming Molly Weasley, whose red hair sliding out of the messy bun it was being contained in, and who was wearing an apron over her shirt and shorts combo.


"Aimee! Wait, why are you wearing a blouse, pencil skirt and trainers?" Bloody typical.


You show up at your bestie's house sopping wet, expecting an immediate hug and the promise of a dry clothes and a steaming vat of hot chocolate, but no. Instead you get questioned about your fashion choices.


I guess that's what you get when you're best friends with someone who works at a fancy-arse place like Gucky.


Oh wait, I think it's called Gucci. Whatever. Molly works there, anyway.


It broke her father's heart that she wanted to go into a Muggle profession, it did.


But hey-ho, do what the heart tells you is what I say. Plus, her dad could do with being taken down a peg or two.


He's a bit of a pompous douche.


"It's a long story –" I began, but before I could finish the sentence I was being ushered into the living room and being told to get my wand out before I caught 'freaking hypothermia, you freaking idiot, haven't you ever heard of a freaking coat?'. Yeah, I hear there is an outbreak out of that somewhere.


I peeled off my trainers and tights, which were sticking to my legs now they were wet – well, they're a little bit more than wet. Calling them wet is a bit like calling Voldemort a 'nice bloke that had a few issues' as opposed to 'stark-raving lunatic'.


Of course, Molly says that he was a 'right royal plonker'.


Yes, ladies and gentlemen, that is my best friend. Yippee.


Molly headed back into the room and pulled her wand out of the pocket in the front of her apron – she seems to have been in the middle of baking a cake. Either that or she is working on her housewife-from-the-fifties costume.


She cast a quick drying spell over me and then cocked an eyebrow; finally waiting for answer as to the atrocious fashion crime I had apparently committed.


Yeah love, well you're not looking so hot yourself right now.


"I've got boots in my bag." I said, and Molly immediately sighed in relief, clapping a hand over her heart and sinking into the cushioned chair behind her. Jeez, dramatic much? "But I needed to run to that bloody job interview today, and I couldn't run in those heels."


"How'd it go? The interview?" Molly asked, getting up off her chair and strolling into the adjoining kitchen, kicking the door open with her foot.


"Not great." I called, walking over to the mirror above the fireplace. Same deep brown hair frizzed up like the bride of Frankenstein? Check. Mascara smudged to panda proportions? Check. Clothes creased beyond belief? ...and, check! Wow, I am such an overachiever.


Absentmindedly wiping at the makeup under my eyes, I accepted the steaming mug of coffee – otherwise known as the new Elixir of Life – from Molly, who had just come back into the living room, clutching two cups.


"I was late getting there, and soaking wet by the time I arrived, then I dropped my resume all over the floor, and then I knocked who knows how much money's worth of ingredients onto the floor. Not the best interview I've ever had." I sighed, trying to tame my hair by running my hand through it.


Yeah, no such luck.


"Well, never mind. I'm sure something will come up – you didn't want to work in an apothecary anyway." Molly smiled comfortingly and leaned forwards to pat me on the shoulder.


Wow Mols, way to make me feel like a little kid that didn't quite manage to get to the potty in time.


Yes, I may be a little bit bitter.


"Yeah, I know." I sighed, taking a deep sip of my coffee. "I just really needed this job, you know. My rent is already two weeks late, I had to ninja roll past the front desk this morning to avoid Mr Jenkins, and I still haven't gotten the money back off my cousin, Sandra. You know, the one that said she needed money for a car. Yeah, well I haven't heard from her since I gave it to her. It was all I had, all the money I've managed to save since I left Hogwarts."


Molly sighed and leaned forwards to pull some hair out my eyes.


"I know. It's not fair." She smiled sadly.


"It... It just wasn't supposed to turn out like this, you know. I was supposed to go healing school and get my degree, then live a cushy life in the London feeling like the queen of the world. But no, instead I'm living in the same dingy flat I was when I was eighteen, surrounded by drunks and drug addicts and god knows what else, running from job interview to job interview and trying to scrape the money together every month just to try and keep my crappy flat." My voice grew louder and more hysterical, and Molly pulled me in for a hug.


"You know why you didn't go to healing school, that wasn't your fault." Molly murmured. "You needed to look after your mum, she was sick. You got her healthy again, Aimes. Isn't it worth it?"


I raised my head slightly and smiled at her.


"Yeah, I suppose."


"And Aimes, I've told you this time and time again, I will lend you the freaking money for rent. You can give it back to me when you get a job –"


"No." I cut in, firm and decisive. "I'm not taking money from you, Mol. You're getting married in six months; you need the money for the wedding. You're not giving it to me, just because I can't hold onto a job."


Molly pursed her lips.


"It has nothing to do with that and you know it. You were made redundant, it wasn't your fault."


I shrugged and slurped up the last few dregs of coffee.


We just sat there in silence for a few minutes, not saying anything, and not needing to.


"Any more plans for the wedding?" I asked into the silence, and my head was instantly filled with an image of the lovely little chapel that Molly had chosen to be married in come December. I imagined her in stunning wedding dress she had picked out, floating down the aisle towards Lorcan.


But speak of the devil, and the devil shall appear.


"Mols, I'm home!" The voice boomed throughout the room, and Molly instantly sat up a little straighter, a smile tugging at the corners of her lips.


It's not fair. Honestly, I thought that high school romances weren't supposed to last – but no, despite the fact Lorcan and Molly started dating when she was a fifth year and he was a sixth year, she is due to become Mrs Molly Scamander (yes, honestly) in six months time.


The longest relationship I've ever had didn't last as long as the amount of time it takes my dad to finish a packet of Jaffa Cakes (twelve minutes, for those of you who were wondering).


Lorcan strolled into the living room and pecked Molly on the lips, then turned and grinned at me.


"Hey, Aimes." He smiled, and I offered him a grimace, discreetly sliding Molly's mug away from her and draining the last half of her coffee. "How'd the interview go?"


"Think big bang crossed with the rebirth of Voldemort, and you're halfway there." I scowled, and Lorcan laughed.


"So it went well, I take it." He grinned. "Hey Mol, I ran into James on the way here and guess what Bethany has done now?"


Molly looked up in interest. I looked up from the mug and stared at Lorcan – yeah, you know your life is sad when one of the highlights of your life is listening to Lorcan and Molly tell you the stories of her cousin James and his psychopathic ex-girlfriend/stalker.


"She showed up at the auror office – you know he's only just finished his training, and he really wanted to make a good impression, impress his dad and all that – and insisted the she was showed where his desk was, told them all she was his fiancée, and then sat at his desk until he got back." Molly tossed her head back and laughed.


"Then what happened?" She giggled.


"Well, a summary from James was the she leapt at him like a panther and started playing a rather rough game of hockey with his tonsils, right in front of everyone." Molly laughed harder, and even I giggled a little bit, and I'm a self confessed miserable cow.


I didn't used to be, just for the record.


"I'm sure James was just thrilled." Molly chuckled, rolling her eyes.


"The girl really needs to get her head checked. They broke up three months ago; you would have thought that she'd get the hint by now that he doesn't want to get back together." Lorcan laughed, and Molly nodded in agreement.


"I'm gonna go guys," I said, and they both turned to look at me in confusion. "As fascinating as it is to listen to you talk about your best friend-slash-cousin's crazy ex, I actually have to get home before it goes dark. The security guard tries to strip search me every time I come into the building at night." I shuddered and Molly smiled sympathetically.


"I'll see you tomorrow then – we're meeting at that little cafe next to the park, right?" I nodded and Molly grinned, heaving herself off the couch and quickly latching her face onto Lorcan's.


And that would be my cue to leave.


I don't care if you're getting married, and this is technically your apartment, there is no need to suck the saliva out of each other's mouths like there is no tomorrow.


Animalistic perverts.


As I passed the window on the way to the door (desperately attempting to ignore the slurping and moaning coming from behind me) I glanced outside and noticed that thunder and lightning had now joined the little parade of torture beyond the pane.

Fucking brilliant.




---


disclaimer: none of this belongs to me. not harry potter, and not Gucci, MTV Cribs or Jaffa Cakes.

anyway... soo, i know that i shouldn't be starting a new story, what with two already going, but the plot bunny for this popped into my head a couple of weeks ago and i just couldnt get it out, so here it is :D

yep. the next chapter isnt written, but i do know roughly what is going to happen. i have so much homework at the moment, im practically drowning in it, so im just writing when i can :)

anyway, id love to know what you thought about the first chapter/aimee/molly, etc. did you enjoy it, or not really? yeps... so...

ellie, out :D


---
---


gorgeous chapter image by Magic_Phoenix.

disclaimer: none of this belongs to me.

hellooo! i couldnt decide whether to put this now or at the end, so i decided to put it here because... well, i just did. anyway. there is a point to this. first of all, im so sorry about how long this chapter took. its been an insanely long time. with all my other stories, ive never taken longer than two weeks to update, and with this... has it been six? im not sure. oopsies. anyway, im really sorry. school has been eating me alive and i had severe writers block, but anyways.

second, sorry about the lack of plot in the last chapter, and in this one - well, other than the last chunk or so - but i just need to get all the characters out there, because there are quite a lot. so yeah. anyway. apologies, and the next chapter has a lot more plot, i promise. and i know what will happen, so it shouldnt take too long to write.




---




"So how old are you now, Jack?" I asked, bouncing my nephew up and down on my knee and grinning as he laughed and hugged me.

"You know how old I am, Auntie Aimee!" He giggled, and I couldn't help but laugh along. What? Children's laughs are infectious; it's just the way it is. Especially Jack's. Merlin, that kid is going to be a hit with the ladies when he's older.

"Ooh... sixteen?" I guessed, and Jack laughed, his deep brown eyes crinkling around the edges as he smiled. It's seriously not fair for one child to be this bloody adorable.

"No!" He giggled.

"Eighteen?" I guessed again.

"No! I'll tell you, because you're silly and will never get it right! It's my third birthday today, Auntie Aimee, and this is my party. See, there is three candles on my caterpillar cake. One, two, three!" I pretended to gasp with shock.

"You are not three! No, you're yanking my wand." Jack giggled again and shook his head, his expression of the utmost seriousness; as though it was of vital importance that I believed I was indeed at his birthday party.

"I am! Daddy, aren't I three today?" Jack looked over his shoulder at my brother, who was sitting casually on the couch, his legs propped up on the coffee table and a grin on his face from whatever story he had been telling Mum and Dad.

"You sure are, buddy. Soon you're going to be older than me." Mark joked, and Jack started once again into peals of laughter.

Mark grinned at me over the top of Jack's head, and I smiled back, taking a moment to honestly look at my brother. In some kind of way, it almost felt ethereal to actually be at Jack's third birthday party, with Mark looking laid back and happy and just more relaxed than I had seen him in long time.

Let's just say, the story of Jack is a bit of a complicated one.

Mark had a one night stand with some girl in his year, the night before their graduation from Hogwarts. He never planned on seeing her again – yeah, a right charmer – and he didn't. Until she showed up on his doorstep a year later, holding a three month old baby.

Nub and gist? She wanted to move to Spain with her new boyfriend 'Brick', and couldn't if she had a little baby in tow. And from that moment on, Mark was a father. They haven't heard from her since, and between you and me, good riddance to bad rubbish.

She was a snotty bitch.

Well, guess it wasn't that complicated.

Mark... well, he tried his best, he really did, but he wasn't cut out to have a child sprung on him.

He'd only just started working at Weasley's Wizard Wheezes, and with trying to be a good employee and look after a very young baby... well, it was hard. Guess that's what you get for sleeping around.

But Mark is the best father I know. Seriously, he is. Yeah, he found it hard at first, but he's gotten so much better over the years, and he's become even better of a father than I ever could have imagined he would be.

Jack will never know how lucky he actually is.

"Auntie Aimee, do you want to see my new cars? Daddy got me them for my birthday!" I grinned and scooped Jack up, propping him on my hip and carrying him over to his small stack of presents in the corner.

For future reference, spending half an hour sitting in a corner with a three year old, discussing the different types of car (apparently, Jack is a fan of the 'big, red ones') eventually causes you to lose the will to live.

Or at least make you desperate to have a discussion with someone your own age.

"Auntie Aimee, when is Uncle Brent going to get here?" Jack asked, walking across the small gap between us and sitting back down on my knee.

"Uncle Brent should be here soon." I smiled at Jack, and grinned as Mark walked behind me and muttered –

"He should have been here an hour ago. Bloody wanker."

Luckily, he had finally mastered the ability to whisper – it's not exactly the kind of things that most people want their children repeating.

I looked over my shoulder and grinned at Mark, who had flopped down onto the floor next to me, lifted Jack off my knee and balanced him on his own.

"You should have told him to get here an hour early; you know that he's never on time. It's Brent, what did you expect?" Mark grinned and balanced his chin on the top of Jack's head, his long legs stretched out languidly in front of him, and the back of his head resting against the wall.

After a couple of minutes of peaceful silence, during which Jack tottered off to find his Nana and demand to know where she was hiding his biscuits, I leant towards Mark and laid my head on the wall next to him.

"How'd the interview go, Aimes? You had one yesterday, didn't you?" I nodded and brushed my hair behind my ear.

"It was absolute shit. I knocked over a load of the jars and the boss was wearing a bathrobe. A freaking bathrobe." Mark smiled sympathetically. "What about you Mark, anything new happened in your life lately?"

He shrugged.

"I had a date with this gorgeous bird last week, blonde with an amazing arrrr –" He cut off under my glare.

"An amazing personality? Is that what you were going to say?" I asked, and Mark rolled his eyes.

"Sure, yeah, that's what I was going to say. I said I'd call her when she left in the morning, but I never bothered. It's not like she'd have a relationship with me anyway if she knew that I had a three year old son."

"So you're just going to shag random women until you die?" I cut in slyly, and Mark rolled his eyes at me.

"Sounds like a plan to me." He smirked, and I pretended to throw up over the stack of cars. "So what about you Aimes, anything big happening in the romance department?"

Ha. Yeah, that's a funny one.

"Nooo. I haven't been on date for about a month, since that bloke that Molly set me up with that asked me if I wanted to go and shag him in the bathroom." Mark chuckled under his breath, and pulled my head down onto his shoulder.

"Wanker. You'll find someone, Aimes, don't you worry about that. You're too amazing not to." I closed my eyes and smiled slightly.

"Thanks, Mark." It's time like this that actually make having brothers worth it – because they're always going to be there for you.

"BONJOUR, SENSATION SEEKERS." Either that, or they're going to barge into your nephew's birthday party over an hour late and interrupt lovely brother-sister moments.

"Brent." Mark chuckled under his breath, as though I would actually need clarification over who could possibly make that much noise.

"Brent!" My mother called, hurrying out of the kitchen and embracing my little brother in a large hug, her skinny arms locking him in a chokehold and a beam brighter than it had been all morning. Brent grinned and patted my mother on the back, flicking his neck sideways to get his artfully styled fringe out of his eyes.

Honestly, it's worrying that the bloke cares more about his hair more than I do.

Some days, I just wake up in the morning and leave it.

"Hello, mummy." Did I ever mention that my seventeen year old brother, who is going to be sitting his NEWTS in less than a year, still calls my mum 'mummy'?

Yeah, I try to keep that on the down low. Either that or I tell people, and then try to deny sharing any genetic information with him. That works too.

"How've you been? Are you hungry, I'll go and make you some enchiladas, they're your favourite." In case you haven't noticed, Brent is my mother's blue-eyed boy.

Seriously. She tries to spin all that 'I love you all the same' crap, but none of us believe it. As far as my mum is concerned, Baby Brent can do no wrong.

And yes, Mark and I do enjoy taking the right royal piss out of him for being such a Mummy's boy.

"What part of 'be there at eleven' didn't manage to get through to you, Brent?" Mark called, leaning back on his palms and grinning at my younger brother.

Brent rolled his eyes as he strolled over to us, yanking the recliner from the middle of the room and plonking his arse down on it.

"I like to think of it as fashionably late." Brent smirked, leaning back on the recliner so fast that it was only Mark's quick thinking and Quidditch reflexes that saved me from having my head removed. Brent laughed. Arse. "Besides, it's not like I missed anything important. The presents haven't been opened yet." He gestured to the corner with his thumb.

"That's because we were waiting for you, you bloody arse!" I punched him in the shin.

"Aimee, how many times have I told you to mind your language? Young ladies should not use words like tha – FUCK!"All of us jumped, startled, as mum leapt away from the cake, clutching her thumb. "The fucking candle just burned me."

Oh, the irony.

I leapt to my feet and headed over to her, taking her thumb in between my fingers (ignoring her tutting at the state of my chipped nail polish) and leaning it towards the window so I could see it better. A little red, but nothing serious.

"Just run it under some water, I'll light the candles." I said, tossing my hair over my shoulders. I learned at a very young age that candles and long hair (and Mark) should not be mixed. "I would have in the first place if you'd asked." The last part was muttered under my breath.

Mum doesn't take sass. According to her, I may be twenty, but I'm not too old to be put across her knee.

The candles were lit, Jack was summoned, and a quick chorus of happy birthday was sung before we speed-unwrapped his presents.

"I don't see why we have to rush, just because Aimee has to meet someone for lunch." Brent muttered under his breath, looking a little resentful as he took another long sip of lager. What a brat.

"Well, maybe if you'd bothered to show up on time –" I shot back, but mum shushed us like we were bloody pigeons, before turning back to Jack, who was unwrapping his last present – a kiddie scooter from mum and dad.

Mark took a quick picture as Jack squealed in delight and clapped his chubby little hands together, the flash nearly burning my fucking retinas out.

And then I noticed the clock.

"Sh... oot." I hissed, with a nervous glance at Jack. "Brent, tell me that clock does not say one o'clock." Without waiting for him to answer, I started to toss my purse and keys and whatnot back into my bag.

"Can't tell you that if it's true, love." Brent chimed, smirking at me as I hopped around, searching for my other shoe. "We all know that I never lie." Mark snorted and I paused long enough to toss a toffee at his head.

It hit him square between the eyes – yeah, I'm that cool.

"Who are you meeting for lunch, anyway?" Mark asked, older-brother-protectiveness kicking in, and his arms folding across his broad chest. One of his eyebrows was quirked in suspicion and his mouth was a flat line. Brent was on his hands and knees, searching under the recliner for the toffee I threw at him.

Ah, the diversity in my family.

"Molly – we're getting coffee and then going shopping. Well, she's going shopping. I help her carry her bags and then drink half the coffee in her apartment." Mark nodded approvingly, and then cut off as Jack ran a car over his face.

"You drink too much coffee you know – it's not good for you." Dad said from the corner, looking up from Quidditch Post – the man is obsessed with that magazine. I don't know why, it doesn't even talk about Quidditch, it just gossips about the private lives of the so called 'stars' – to stare disapprovingly at me.

"Yeah, yeah, I know." I muttered, leaning down to peck Mark on the cheek and flick Brent on the forehead. I shot my parents a quick grin and scooped Jack up from the couch.

"Have a smashing birthday, right kid?" I said, ruffling his deep brown hair. He nodded cheerfully and kissed the end of my nose.

"Right, well I've gotta go. I'll see you when I see you." I jumped over the couch and pushed out the door, stepping over the weeds that littered the tiny front garden, annoyed at the fact I see my family once in a blue moon, and when I do, I have to leave.

I'm going to get Brent one of those watches that beep at you when you're late. Well, once I can afford it.

I glanced down the street – huh. I see Mrs Rocklebottom across the road still hasn't gotten round to putting a new gutter up. The rainwater from last night is just pissing all over her front garden – and took in the familiar estate that I grew up in.

Some things never change.

Ten past one. Shit. If there is one thing Molly hates, it's people being late. That's why I thank the lord that I wasn't on the Hufflepuff Quidditch team when she was Captain. Well, that, and the fact that I never learned how to fly a broom.

Mark was worried I would hurt myself.

Didn't bother him when he was in the hospital for two weeks in fifth year after falling during a game, but have his little sister play? Nooooo. Of course not.

Grabbing the handle of my bag and scowling at the déjà vu, I began to sprint down the road.

~+~


I was sprinting through Central Park when it happened. The beginning of the end of my life. Well, the end of life as I knew it, anyway. There I was, just sprinting along in a manner that was surely a health risk to those around me, when the bottom of my bag split.

Something as simple as my bag splitting was responsible for starting the event that would change everything. That is so going to be a factor when I buy bags in future.

My purse, keys, lipgloss, hairbrush, mirror, parchment, quill, ink, chewing gum, earplugs, sunglasses, wand and whatever other shit I cart around in my bag went tumbling to the ground, spreading out along the stone path.

Cursing creatively under my breath, I bent down to pick them up, subtly mending my bag with my wand – after glancing around like a right ninja to check for muggles first, of course.

I crammed everything back into the large canvas bag, before glancing at my watch and cursing again. Twenty past one. Molly is going to go insane.

I threw my bag over my shoulder and stumbled to my feet, veering off to the left and crashing into someone who was jogging towards me. With a loud bang, we both flew backwards.

Seriously? What kind of twat has nothing better to do that go running through a park (for recreational purposes, you sarcastic shit) on a Saturday afternoon? Blocking the path for all the innocent people who trip over their own feet on a daily basis.

Honestly. So bloody inconsiderate.

"Shit!" I squeaked as I went stumbling backwards, landed on my rear end and a particularly sharp rock went straight into my arse.

Stupid Running Bloke pulled the headphones out of his ears and bent down to help me up, chucking under his breath. It was then that I looked up into his face.

Shit. Well, at least I can tell Molly that it's her own family's fault that I'm late and she can't blame me (I won't mention that fact that I was already late. That can be our little secret).

"Aimee, right? Mark's little sister." He said, pulling me to my feet and picking my bag up off the floor. Of course. Mark's little sister. I thought that stupid reputation might have ended after Hogwarts, but apparently not.

Well, two can play at that game.

"Yeah. James, right? Molly's cousin." Pfft. Like everyone in the wizarding world didn't know who he was. He and his various girlfriends were splashed across the front of Quidditch Post every other day.

And from his smirk, he had called my bluff.

"That's me." He winked. My attention was diverted slightly by an odd clicking noise that seemed to be coming from the trees next to us, but I couldn't see anything. I noticed that his hand was still on my arm from when he had helped me up.

I shrugged my elbow out of his fingers.

"Right, well, I have to go. It was nice to see you again." Considering that I've been hearing about your disaster of a love life on an almost weekly basis, but I haven't seen you since the graduation party at the Weasley's two years ago.

Bloody hell. Two years ago? I feel old.

"Nice to see you too, Aimee." He said, and I didn't miss the way his eyes flicking up and down the length of my body, a smirk once again lilting the corners of his mouth. "Maybe we'll see each other again soon."

He leaned forwards and brushed some hair behind my ear – I jerked away from him just a second too late, unfortunately – leaning so close that I could see the green flecks in his eyes. With one last wink, he dodged around me and continued pounding down the path, shoving his headphones back into his ears.

I blinked a few times and tried to clear my head.

And then my priorities hit me again. Molly. Half past one. Shit. With one more murderous glare at nothing in particular, I continued sprinting down the path.






---
---


lovely chapter image by Magic_Phoenix ~ what a lovely looking fellow. yum.




---



"GIRLS JUST WANNA HAVE FU-UN, OH GIRLS JUST WANNA HAVE FUUUUUN!" I warbled, shaking the shampoo out of my hair as I stood under the piping hot water of the shower. Honestly, this may be the highlight of my entire week, this shower.

Nothing like a good ol' shower at the end of a long day with cheesy music blasting across the apartment, blocking out the noise from the bloody bunnies upstairs.

Mmm... almond and honey scented shampoo. Lovely.

With a deep sigh, I twisted the squeaking knob of the shower and let the water drip to a stop, standing in the cold bathroom and letting the icy air bite against my goose-pimpled skin. I grabbed the old towel from the towel rail and dried myself off, dabbing my feet dry on the bathmat.

I gave the radiator a hopeful kick on the way into the living room – well, the cupboard sized thing that dad managed to squeeze a small couch into – but nothing happened.

My wet hair clung to my back in straggles as I headed into the kitchen, which was just off the living room, hunting for something to eat. I pulled open the first cupboard, which was empty bar a bag of brown rice (ooh, yum. Nothing like rice before bed, you know) and closed it with a frown.

Next stop was the fridge. Half a bottle of milk, a carton of orange juice, a lettuce, a pack of pork pies, a pot of salsa and a ready-made fruit salad in a plastic container. Ew. Checking the only cupboard left in the kitchen, I found a half finished box of cereal and a granola bar.

I need to go the store. Can't be bothered.

Pouring the cereal into a bowl (and chucking the now empty box into the overflowing bin) I poured the majority of the milk bottle on top of it. Pulling a spoon out of the sink and wiping it clean on my towel; I headed back over to the couch.

My arse had just made contact with the cushions when there was a violent hammering on the door.

Bloody shit. Hissing out a couple of expletives and running to the bedroom to pull on my dressing gown over my towel, I headed back over to the door. The impatient so-and-so on the other side had started hammering again.

I would have peered through the peephole to check who it was, but my building wasn't fancy-arse to have something like a peephole. Molly has a peephole. In her stupid, fancy, peephole-filled building.

I yanked it open and glared at the person on the other side of the door. I resisted the urge to start pummelling my head against the doorframe.

"Turn that shit down, will you?" The man barked. I never did learn his name – all I know is that he lives next door to me, has a suspicious number of scantily clad women head over to his apartment every night and stares at my arse whenever I'm in the 'lobby' getting my mail.

The lobby is really just a tiny room with the door to the building on one side and the mailboxes for every apartment on the other.

"Sorry, I didn't realise it was so loud. It's not like you ever play music that I can hear, is it?" I snapped, pulling my robe tighter around me and trying to pull the wet hair off my neck. Mr Muscles rolled his eyes and went to walk away.

"Just turn the shit off, yeah?" He slurred, before lolloping off down the corridor and slamming his door shut. The brass number 12 on his door swung from side to side ominously.

Fuck.

~+~

"AIMEE BROOKLYN WOODS, OPEN THIS FUCKING DOOR THIS INSTANT." I shot up in bed and spat the hair out of my mouth groggily.

"What the fuck is going on?" I groaned, wincing as my feet hit the cold floorboards. I really need to get carpet for this place. Eh, what the fuck am I talking about? I can't afford something like carpet. If I could, you can believe me when I say I wouldn't be living here.

"AIMEE, I'M SERIOUS. OPEN THIS FUCKING DOOR OR I WILL FUCKING RAM IT DOWN!" What twat is yelling at this hour of the morning? I glanced the alarm clock on the bedside table.

8:30. Urgh. If the sun is only just up, then I shouldn't be.

"AIMEE – YOU HAVE FIVE SECONDS." Shit. I can't afford to have the door repaired. So I guess it's get up or eat all my meals with mum and dad and Brent for the next month. My little brother doesn't seem to understand that I outgrew having pea flicking wars when I turned ten.

I yanked the covers off my legs and swiftly crossed the room, trying to take as few steps as possible to prevent getting frostbite of the foot area. I though summer was supposed to be fucking warm.

"AIMEE!"

"I'm coming, I'm coming!" I shrieked to whoever was on the other side of the door. Surely they've woken up half the fucking building by this point. Oh shit, I'm going to get egged tonight, aren't I?

I pulled open the door, and my jaw fell slightly slack. Mark was standing on the other side, a newspaper clutched in one hand and a magazine clutched in the other, his expression completely livid, his eyes blazing.

"I knew it!" He yelled. I pulled him into the apartment quickly and slammed the door shut behind him. "I knew you were going to meet a bloke yesterday – I don't know how, but I knew it!" I cocked an eyebrow.

Has waking up early for Jack every morning finally pushing him over the edge?

"What the flipping fuck are you talking about?" I asked tiredly, pulling my hair into a bun with an elastic from the coffee table (fifteen pounds from a charity shop last year, and it's still standing – take that fancy bitches who fork out a fortune for furniture) and glaring at my so called brother.

"Would you care," He stared, in a voice brimming with forced calm, "to explain this."

He threw the magazine and paper at me, before parking his arse on my couch and staring out the window moodily. Well, someone woke up on the wrong side of the bed this morning.

"Where's Jack?" I asked, without even glancing at whatever he had shoved at me. Mark glanced over at me for a second, a smirk playing slightly on the corner of his lips. He shrugged, flicking his curly brown hair off his forehead.

"At home, why? I figured he'd be alright for a bit while I came over here." My jaw fell open as Mark shrugged again, turning his attention back to staring out the window.

"Mark! For the love of god, tell me you are not serious! You cannot leave a three year old child in a flat on his own, god knows what kind of trouble he could get into – sometimes I swear you don't even think, you complete fucking twat –" I cut off when Mark doubled over in hysterics.

"Fucking hell, Aimes, do you really think I'm that shit of a dad? He's with the parents. Bloody hell." Chuckling under his breath, he headed off to the kitchen to rummage for food. Yeah, eat all my food – you're the one with the job, you tosser.

"Is this all you have?! Bloody hell Aimes, no wonder you're looking skinny lately." I rolled my eyes and dropped down on the end of the couch, sighing.

There was a dull clunk of a bowl, and then silence. And then Mark marched back into the room, brushing a few more of his curls off his forehead. His eyes were back to being angry, and his arms were tightened across his chest.

Well, someone's bipolar.

"I forgot, I'm pissed as fuck at you. Read those fucking articles now, and then explain yourself." I'd only ever seen Mark this angry once before, and that was after he found me in the Gryffindor sixth year boy's dorms the morning after some party.

I've never seen anyone yell so loud. Or go such a bright shade of purple. Or beat one bloke so hard. He was in the hospital for a week afterwards.

I remember James Potter coming in and physically restraining Mark – they were quite good friends in Hogwarts, being on the same Quidditch team and all. They both took the same view – I was the innocent little Hufflepuff that needed protecting.

Load of shit, of course. I can take care of myself just fine – and it's not like Mark is Mr Responsible, anyway.

I flopped the newspaper down onto the couch and perched myself on the arm, pulling open the issue of Witch Weekly – why does Mark even have that? – and flipping to the dog-eared page.

JAMES POTTER'S NEW SWEETHEART

Whilst on a jog through Central Park yesterday, James Potter was snapped spending time with a new girl – a girl that has never been seen before. With James Potter never being private about his personal life, suspicions have been raised here at the Witch Weekly office.

Does James Potter have a new girlfriend that nobody knows about?

I rolled my eyes and glanced up at my brother. "So James Potter has a new girlfriend, why are you telling me?" I asked, and Mark just scowled at me.

"Like you don't know. Just keep reading." He snarled back, before glaring back out of the window as though the glass itself had offended him.

I did as I was told, and glanced down at the large picture under the first two paragraphs. I recognised the James in the picture – it was the same James that I had crashed into yesterday. Same baggy grey jogging pants and thin white muscle shirt, same headphones around his neck and same smirk plastered on his face. His hand was curled around the arm of the girl opposite him.

But it was the girl that made the bottom of my stomach drop into my colon. I recognised the long, curly black hair and the large canvas bag on the floor next to her foot. Because the girl was me.

Oh shit.

After interviewing Bethany Noel, the ex-girlfriend of James Potter, who attended Hogwarts at the same time as him, she confirmed the mystery girl to be Aimee Woods, the younger sister of Mark Woods – who was on the Gryffindor Quidditch team whilst Mr Potter himself was Captain.

Miss Woods, 20, is currently unemployed, as she was recently made redundant from her job as a receptionist in St Mungos. The pair were seen together in the park, holding each other and laughing. Why James Potter has decided to keep this relationship private is unknown, but we all wonder how long it could possibly last if he isn't even willing to tell the press.

Harry Potter, 44, declined a statement on whether or not he approves of his son's new girlfriend, and James Potter is yet to be asked to confirm this sudden relationship.

The whole mystery has the wizarding world on edge – surely this situation will become clear soon.

What the fuck? It always amazes me how some of these reporters – oh Rita Skeeter, what a surprise – can take something as simple as crashing into a bloke in the park and turn it into something like this. What a load of utter bullshit.

"So?" Mark asked, and I looked up. He was glaring at me with his eyebrow raised. "Would you like to tell me why you told me you didn't have a boyfriend? I even asked you yesterday, for fuck's sake! And James Potter, of all people! Jesus Aimee, how could you think you were going to keep something like this from me?! I'm so fucking pissed right now, to find out about this through the paper,"

"MARK, WILL YOU SHUT THE FUCK UP!?" I yelled, dragging my hand through the tatty hair that had fallen out of the bun and was flopping forward into my eyes. Mark, for once in his fucking life, actually did as he was told.

I dropped onto the couch next to him and scanned the article in the Daily Prophet – it was pretty much the same thing, just an extended version of what they could possibly assume from a picture of James Potter touching my arm.

I dropped my head onto my knees. There were a few tense moments of silence, until Mark broke it, and it shattered like glass between us.

"So, are you going to explain yourself?" He asked tightly. I ran my hands through my hair again and glanced up at him. I felt angry – annoyed. How could he possibly believe something as stupid as me dating James Potter, just because some crummy magazine said so?

I was his sister, for Pete's sake. How could he read something in a paper – when it was quite obvious that it was all uncertainty and speculation – and make a snap judgement based off of it? It wasn't fair – it was far from it.

"I'm not dating James Potter, you tosser. I would have thought that much was obvious." I snapped, and Mark's eyes widened slightly. "I ran into him – literally – in the park yesterday, and he helped me up. Then he continued on his merry fucking way – we're not dating. I would have told you if we were."

Mark blinked at me for a moment, his eyes narrowed in suspicion as he tried to read my face for any signs of dishonesty. It always bugged Mark that I was a good liar – half of my ex boyfriends would be six feet under if I wasn't.

"Oh. I'm sorry."

My head snapped up in shock. Mark never apologised to people – he was far too cocky for that.

"Then you're forgiven, I suppose. But ever wake me up at this time of the morning again and I will rip your fucking balls off."

"Point taken."

Our charming conversation was interrupted by an owl tapping at the window. It was a handsome owl, its glossy black feathers sleek down its back and its black eyes scanning the room. It looked expensive, nothing like the owl that Brent, Mark and I shared.

Francois, for all of you who were wondering – Brent named him. He thought it was unique.

I pushed open the window as wide as it would go – which wasn't very far. The bird was large, and had to squeeze through the five inch gap. Our building owner seems to think that we like being treated like prisoners – next there will be fucking bars across the glass.

I grabbed the parchment off the bird's leg, ignoring the pointed look that Mark was sending me as he attempted to find out who it was from without asking.

Amy Woods, the envelope read.

Immediately something angry bubbled in the pit of my stomach. It was something so simple – the misspelling of my name. There wasn't that big a difference between Aimee and Amy; they sounded exactly the same. But it was what the incorrect spelling indicated that made the irritation eat away at the pit of my stomach.

I glared at the paper for a moment before tearing the top off the envelope and pulling out the letter.

Amy,

Irritation bubbled in the pit of my stomach again, and I had to force myself to glance down at the rest of the letter. I noticed a lot of crossings out and ink splodges, as though the letter had been difficult to word.

Hi. It's James Potter – Molly's cousin. Oh wait, you know that. Yeah, so I think you may have read the article in the paper this morning. I'd be surprised if you hadn't, but just in case, I'll give you a brief summary. The press were in the park yesterday when you ran into me and took pictures without us knowing – they've now assumed that we are dating.

I need to talk to you about this – seriously, it's important. Just do me a favour and don't talk to any press or anything about it, and don't deny it to people – not anyone that could talk to the press, anyway. If you can, could you tell them that we're –

There was a particularly large scribble here, so much so that the deep ebony ink had seeped through the parchment and left a mark on the other side.

In fact, it doesn't matter. Just don't talk to people about it full stop. I need to meet you in private to talk about it – meet me in the Leaky Cauldron at two this afternoon, and wear sunglasses or something – keep yourself on the down low. And look nice. Yeah. Look nice. Nice clothes and whatnot, just in case there are any press there.

Yeah. So, thanks. I know this seems vague, but I'll explain it all later. Thanks a bunch,

James S. Potter.

"So who is it from then?" Mark barked, and I snapped out of my surprised state to glance up and stare at him. What the bloody hell is going on?

James Potter wants to meet me this afternoon so he can talk to me about the complete shit that the magazines are writing about me, and is asking me not to tell the press that what they wrote is a complete load of bullshit and they need to go die in a hole and live their pathetic lives away from the rest of us.

Not that I would say something like that. Well, not unless they said something to me first.

Pfft. What do you mean, I have a short temper? I have a very long temper. It's like the fucking golden gate bridge, my temper. I just don't like irritating people very much. Or rude people. Or idiots. Or condescending jerks. Or patronising twats. Or people who think they know better than me. Or... well basically, I'm not a people person.

"Are you listening to me? Who is it from?" Mark asked, and without another moment's hesitation he stood up and whipped the letter out of my hand.

"James Potter!? James buggering Potter! What the fuck does it even say?" That was right around the point that I leapt onto the couch, bounced off the cushions and up onto my big brother's back. I grabbed the letter and stuffed it down the front of my top, ignoring Mark as he gagged.

"You have to go. I'm going back to bed and then I have to get ready."

"Get ready? For who?" Mark asked as I started to shove him towards the door, ignoring his offended glares and the way he was stumbling over his own feet.

I gulped slightly and shoved Mark through the doorway, throwing him his magazine and paper that had been left sitting on the coffee table.

"James Potter." And before he had a chance to say anything else, I slammed the door shut in his face. What the fuck is going on here?




---
disclaimer:
i own nothing that you recognise. that all belongs to the person that owns it. the song lyrics especially do not belong to me, and are from the song Girls Just Want to Have Fun by Cyndi Lauper. it all belongs to her - all of it. yeps.
hey look! fast update this time ~ go me! i also have the next chapter written, which is the biggest of all of them so far. im kind of excited to see your reactions to that one - but we're on this one. so ill just shut up now. so what did you think about this one?
ellie :) xx
---
---


amazing chapter image made by Magic_Phoenix.








---




After a four hour long power nap, I woke up feeling refreshed and renewed. Yeah, and that was the biggest load of bullshit that has ever come out of my mouth. I woke up feeling murderous, tired and annoyed. Partly at Mark, for waking me up and assuming shit. Partly at myself, for letting myself get dragged into whatever this was, but mostly at James Potter. What the bloody hell is he thinking? I don't even know him. I've spoken to him about three times in my entire life.

I'm going to walk into the Leaky Cauldron today and kick him as hard as I can, right where the sun don't shine.

Seriously – is it really that difficult to learn how to spell someone's name? Surely, after sharing a dormitory with my brother for seven years, he knows how my name is spelt. Urgh. It's just plain inconsiderate, that's what it is. Stupid git.

But what to wear? Why am I even bothered? It's not like I need to impress anyone – and what the fuck is with the cheeky git, telling me I have to look nice? The complete little tosser.

But seriously – what to wear?

I stood in front of my wardrobe in my bra and undies, pawing through the crumpled clothes on cheap plastic hangers, my wand stuck through the base of my ponytail and wondering whether my red bellybutton piercing should be switched for a blue one.

I pulled out a grey tank top and tossed it onto the bed, along with a short pair of denim shorts and a scuffed pair of gladiator sandals that Molly lent to me about six months ago. They weren't scuffed when she gave them to me.

I shot a quick spell at the clothes to remove the wrinkles and then padded off to the bathroom, cursing loudly as I tripped over an exposed pipe by the wall and landed flat on my face.

Oh, this day is shaping up to be just fabulous.

~+~

After pulling on an old leather jacket of Mark's – it's from when he was younger, by the way. I'm not swimming in it – and a pair of cheap sunglasses, I conjured up an old fashioned fire and tossed some floo powder into it. I'm running low – I'll have to get some more from Diagon Alley today.

As well as some food – after eating my granola bar for breakfast, I basically have brown rice to eat for dinner. I seriously hate having to do a food shop – I'm really starting to reach the end of my redundancy pay now. I'm going to have nothing left pretty soon.

Shit.

"The Leaky Cauldron." I called into the bright green flames, and I scrunched my eyes shut under the dark lenses as the hot air flew upwards and I was propelled upwards into the chimney stack. Tucking my elbows into my hips and pressing my lips tight shut, I waited for my feet to hit solid ground.

I bloody hate travelling by floo powder, I really do. It's bloody horrible.

I landed hard in the fireplace of the Leaky Cauldron, my knees giving way underneath me as I wasn't ready for the landing. I tumbled out of the fire, tripping over my own feet in the process, and landed flat on my back.

"Bloody hell, you are going to be so bad for my image." I heard someone sigh. I used my ashy fingers to push my sunglasses up into the front of my hair and glared sideways at whoever had spoken.

James Potter was lounging on a two seater sofa in a back booth of the Leaky Cauldron, his legs propped up on a random chair and his hand curled around a tall glass of Firewhiskey, which was already half empty. He also had a pair of sunglasses sitting atop of his head, tucked in amongst the artfully arranged spikes of his hair.

I shot him a quick glare and rolled onto my stomach, covering myself in even more ash in the process, pushing myself off the ground and sitting down opposite him in the booth, trying to brush down the front of my clothes.

"Thanks for helping me up." I grumbled. "What wanker said chivalry was dead?" Potter smirked and rolled his eyes, taking another long sip of Firewhiskey.

"Want anything?" He grunted, gesturing towards the bar behind him. Thinking about the amount of gold in my purse, I shook my head. "My treat." He chuckled, as though he was reading my mind.

"Well then, I'll have a stiff scotch." I muttered, and Potter nodded, calling the order over his shoulder to the man standing behind the bar.

The man from behind the bar limped over to me – yeah, the crème of the crop work here – and slammed the scotch onto the placemat in front of me, so hard that the liquid sloshed sideways in the glass and spilled over the sides, the amber liquid seeping onto the stained white tablecloth.

I grimaced.

"Thanks."

I swallowed the first sip, wincing as I swallowed, and then looked back up at Potter. He hadn't said a word since he offered me a drink – he just sat there looking pensive. Maybe he thinks it makes him look deep.

Yeah, deep as the motherfucking ocean. I drained the rest of the glass and slammed it down on the table, a little louder than I normally would have, in an attempt to gain some attention.

He didn't even glance in my direction. Honestly – he organises this bloody meeting without telling me why, gets me into a fight with my brother and has the papers writing a load of shit about me (yeah, I really wanted the world to know that I had been made redundant) and he doesn't even grace me with the pleasure of saying something.

Urgh. Git.

"Look, can you say something already?" I snapped, losing my patience after another few minutes of silence. Potter glanced upwards through his eyelashes, his brown eyes surveying me with something that looked oddly like amusement. "I'm not being funny, but there are better things I could be doing right now – I don't even know why the fuck I'm here."

Potter slowly raised his glass to his lips once more, closed them around the cold rim and took a deep gulp, swallowing almost all of what was left of the Firewhiskey, never taking his eyes off me.

"Why? It's not like you have any work to go to." He shrugged. My mouth fell open in indignation, an embarrassed flush rising up my neck and flowing into my cheeks. I gaped at him for a moment, and a smirk quirked the corners of his lips. "Read it in the paper."

"I knew I shouldn't have come – I don't even know you." I snapped, pulling my jacket tighter around my torso and making to stand up. I would have stood up too, but something about the stricken look in Potter's eyes made me freeze, and slowly sink back down into my chair.

With a quick glance over his shoulder and a wave towards our empty glasses, Limp-A-Lot behind the bar stumbled over and refilled them with the tip of his wand. Potter nodded in thanks and lethargically took another sip of his drink, still not speaking.

"This is hard for me." He said quietly, after another few minutes of silence (during which my scotch somehow managed to magically disappear). "I'm a newly trained auror – I don't like asking people for help. Especially people that I barely know." I blinked at him in shock for a moment, my mouth falling slightly lopsided in surprise.

Why the bloody fuck would James Potter need my help?

"Excuse me?" I snapped, annoyed at his vagueness. I grew up in a family of people that said what they thought and thought what they said, and never bothered to beat around the bush – it was annoying, to say the least, when somebody was so cryptic, so vague, so unwilling to talk.

I gave up a good portion of my day to be here – the least he could do is fucking tell me why.

"I need your help." He said, and I rolled my eyes, gesturing to Limp-A-Lot to bring me another scotch. "Well, not your help as such – I need you to do me a favour."

"What kind of favour?" I asked suspiciously, my eyes narrowing so far that I could feel my eyelashes brushing the tops of my cheek. Potter ran his hands through his hair, and drained the rest of his Firewhiskey.

Bloody hell, this boy seems to be an alcoholic in the making.

"You read the article – the newspapers have somehow managed to make the assumption that we are dating." I nodded, rolling my eyes. I'm unemployed, not thick. "Well... maybe it wouldn't be the worst thing in the world if their assumption wasn't corrected."

My mouth fell agape, a little of my hair sliding over my shoulder and swinging in front of my face like a pendulum.

"You – want me – to – pretend – to be your – girlfriend?" I asked, trying to sum up the confusing exchange, testing the words on my lips before I spoke them. Surely that couldn't be what he meant – the idea alone was completely insane.

"No – not pretend to be my girlfriend..." He said, a little crease appearing between his dark eyebrows as he tried to find a way to phrase what he meant. "Just – not correct the press, I suppose. And you might have to –"

Potter cut off, running a hand through the thick spikes of his hair, the crease between his eyebrows deepening.

"I might have to what, exactly?" I asked, my eyelashes once again scraping my cheek. Potter groaned slightly under his breath and went to turn around, but before he could raise his hand and gesture towards his glass again, I half-launched myself across the table between us.

"Forget the freaking Firewhiskey and tell me what the bloody hell you're on about!" I snarled, and amusement once again quirked up the corner's of Potter's lips. God, this bloke is annoying.

If he smirks one more time, then I'm going to take that bloody Firewhiskey glass of his and ram it straight up his – anyway.

"You might have to meet my family... as my girlfriend." He grumbled. My jaw once again dropped open slightly, and I blinked at him in shock for a moment.

And that would be right around when a muggle camera crew leap out from under the next table with a loud chorus of 'GOTCHA!', right?

He cannot be serious – did he honestly just ask me to not pretend to be his girlfriend, but to go and meet his family, pretending to be his girlfriend? And not tell the press that we're not actually dating. I think I may have dislocated my jawbone from having it hang open for so long.

"You know what – I'm not saying a word until you go back to the beginning and explain this whole freaking thing – including why you don't want me to tell the press that we're not dating." I folded my arms across my chest and knocked his feet off the chair so I could prop up my own.

He shot me the finger. Huh. Clearly this boy is the sheer embodiment of chivalry.

"I have an ex girlfriend – she's called Bethany. Bethany Noel. The girl is a complete whacked bitch, it's insane. I spend most of my time trying to get away from the crazy chit. She's convinced we're going to get back together, but it's been months. Me having a girlfriend will get her off my back." He shrugged, and gestured for his Firewhiskey to be refilled as I downed another scotch.

"My family are getting pissy at me – they say my relationships with girls being in the papers is starting to leave a stain on the family, and they're not happy. If I bring a proper girlfriend home, it will get them off my back too." There was another moment of silence as we both drank a little more.

The beginning of a headache was starting to form, a tiny beating heart pulsing under my temple. I scrunched my eyes closed slightly and laid my head in my hands.

Potter continued to talk regardless.

"If you're my girlfriend, according to my family, then we're going to have to be in the papers as boyfriend and girlfriend." He shrugged again, as though it was no big deal. I slipped my fingers around to my temples and slowly rubbed them round.

"Why me?! You don't even know me!" I said, dragging my hands though the part of my hair that was no longer in round curls like the rest of it, but flopping forwards onto my forehead.

"Well, I don't like any of the girls I know enough to ask them to be my fake girlfriend." He shrugged, taking another deep gulp of his Firewhiskey. "I need to get a ton of people off my back, and frankly, you need to pay me back for running into me so hard in the park yesterday. You're very clumsy, you know." He shrugged, tossing a little more of his hair off his forehead with a vicious neck-snap.

God, that looked painful.

It's like when people try to do somersaults on the trampoline and they look like they're going to snap their spines in half.

"Why the fuck would I want to do that?" I asked eventually. "Not to sound like a selfish bitch – in fact, I'm not bothered if I sound like a selfish bitch. There is nothing in it for me. All I get is my name bitched about in the papers and my brother screaming bloody murder at me."

I shrugged and went to climb out of the booth, head off home and have another piping hot shower.

But Potter seemed to have other ideas, as he launched himself across the table with those blasted Quidditch reflexes that everyone used to rave about and shoved me back into my seat.

"You're not going anywhere." Although his eyes were warning me, just daring me to contradict him, to rise up out of my seat and walk away regardless, his tone still gave off the stiff and cold impression that he just couldn't care less.

I stared at him for a moment and then sank back down onto the cracked green leather, once again propping my feet up on the dirty chair, that was probably once a pearly white colour but was now mostly resembled the colour your white undies go if you put them in the washing machine with your black t-shirt.

Potter once again went quiet, and gestured for our glasses to be filled up once more. The moment Limp-A-Lot looked like he was going to fill my glass up, I held up a hand to stop him.

"Coffee." I muttered to my hands. "Milk, two sugars." Potter quirked an eyebrow but didn't say anything. Smart of him.

Silence once again pulsed between us in waves, so loud it almost deafened me with its sheer absence of noise. Potter drank some more Firewhiskey, and I made short work of the revolting coffee that Limp-A-Lot served.

"I need to buy some floo powder." I blurted out suddenly. A red flush instantly followed my words.

Potter looked like he was going to laugh for a moment, or at the very least make one of his scathing and cutting remarks for which he was so famous at Hogwarts, but nothing. He remained silent, shrugged, and made a little check sign in the air over his shoulder.

"Let's go then." Limp-A-Lot 'hurried' over with the bill, dropping it down in front of Potter with a pleased looking smirk at the amount of empty glasses littered around the empty table. I glared at him slightly as Potter pulled two round galleons out of his pocket and dropped them on the bill.

"Have a wonderful day, Mr Potter. And you too, Miss..." He trailed off, looking up at me with watery blue eyes.

"Woods. Aimee Woods." I said quietly, and recognition instantly lit up the man's face. With a slight smirk (seriously, does no one know how to just smile normally these days?) he waved us off. Potter took the lead, tapping the bricks and whatnot like nobody's business.

Mark does that for me usually. How am I supposed to remember what brick to tap?

"Why do you bother with floo powder?" Potter tossed over his shoulder. "Why not just apparate everywhere – it's easier and cheaper."

I felt the familiar sense of irritation and annoyance ball up in my stomach, a slight red haze fuzzing my eyes as I glared ahead at the shiny head of brown hair in front of me. So what, now my methods of travel weren't good enough for him? Bleeding twat.

"I don't have a license to apparate." I muttered, stepping around him and into the familiar cobbled streets of Diagon Alley, pulling my sunglasses out of my hair and in front of my eyes as the sun baked down.

"Why not?" Honestly, for a man who doesn't give anything away, he sure is a nosy git.

"I can't stand apparating. It makes me feel sick and then I generally pass out – yeah, no thanks. I couldn't even get my act together during the test – splinched myself. I was in the hospital for two and a half weeks recovering. So it may be harder and more annoying, but I just floo everywhere." Aimee, love. Head in the game. You are telling James Potter things about your life like a) he has a right to know, and b) he actually gives a fuck.

Potter didn't even bother to grace me with an answer (oh please, Potter, let me drink up the elixir that is your speech – let it drain from your golden lips) he just quirked an eyebrow again and continued to stare ahead of himself at the towering Gringotts building.

What's so fascinating about that? It's Gringotts. Big. White. Pearly. Full of little creatures that glare at you like you're the reincarnation of Voldemort when you walk in there.

"Here." I said quickly, stopping him with a hand to the bicep (you know, for an auror he doesn't have bad muscles. Or a bad anything else, for that matter). I gestured to the shop we were stood in front of.

Potter sighed, and I could practically hear his eyes roll beneath his glasses.

Oh, I am dreadfully sorry to inconvenience you, Potter. I'll just stop breathing now, shall I, and stop wasting the perfectly good air that surrounds you.

I pushed my way into the shop, ignoring the annoying tinkling noise of the bell – seriously. Seriously? Potter shuffled in behind me, dragging the soles of his converse on the stone floor.

I smiled at the woman behind the counter and she stared back at me, obnoxiously chewing on her gum as she waited for me to talk.

"Two pounds of floo powder, please." I muttered, rooting around in my bag for my purse as the woman tipped a mound of black powder onto a pair of shiny brass scales.

Peering inside the purse, I flicked aside a couple of bubblegum wrappers and hunted down a few of the coins that I was sure I saw the other day. I pulled all of the coins that I could find, which was just a big mess of knuts and sickles, and tossed them down onto the counter, where they scattered in all directions.

The woman cocked a heavy pencilled eyebrow and started to pick them up, sighing as though counting my money was of great personal effort to her.

Yeah, I'm soooooo sorry. Is my money in too many coins for you? Bad me for breathing. Jesus, people are being such giant tits today.

"Here." She sighed, shoving the plastic bag full of charcoal powder to my chest, before her eyes flicked to the boy standing at the back of the store. They rounded to the size of dinner plates and filled with something that looked horribly like obsession. I winced as I waited for the explosion that was sure to come. And sure enough –

"Oh my god! It's James freaking Potter!" She screamed, launching herself out from behind the counter and stumbling across the room to the bloke that was now smirking arrogantly at me. Why the fuck is he smirking at me?

"Why yes it is." He said, crossing his arms across his broad chest and looking rather proud of himself for a guy that's only famous because of daddy.

"Oh good lord! Can I have an autograph - please! If it's not weird, I mean, of course it's not weird – can you sign something for me?" She began to giggle, thrusting a chewed quill and a scrap of parchment at his chest.

Potter smirked and pressed the parchment against the wall, signing it quickly with a spiky signature with far too many spikes to be the kind of thing that you sign a cheque with.

~+~

After escaping the tentacle-woman in the store, Potter and I were back outside in the blinding sunlight. I didn't miss the scathing glare that the shop assistant shot me when she turned back around.

Honestly. I don't even know the bloke and I'm already getting glared at. How the fuck is that fair? I hate my life. It sucks.

"So will you do it?" He asked as we walked along. I tucked a large chunk of my curly hair behind my ear and turned to stare at him, my mouth falling slightly agape in shock. Is he asking me what I think he's asking me?

"Will I do what, Potter?" I asked, enjoying the fact that I had something up on someone like James Potter. Me. Aimee Woods. Has something up on Witch Weekly's Hottest Male (four fucking years running, might I add). That just doesn't happen.

And you can bet your ass I'm enjoying every second of it.

"You know perfectly well what." He grumbled, running his hand through his hair. I glanced sideways to watch him as he did so, and something seemed to catch in my chest.

The sunlight had been caught behind Potter's head at that exact moment, shining around his face like some kind of motherfucking halo. His dark hair seemed lighter in the sun, still thick and spiked and stupidly messy, but more of a chocolate brown than black, the tips now golden and drenched in sunlight.

His sunglasses were hanging off the collar of his t-shirt, so I could see his warm brown eyes staring back at me, something that looked like apprehension shining through. His cheekbones were high and sharp, the light causing dark shadows in the dip, a smoky grey making his jaw looked squared, strong... hot.

Fuck. Why does he have to be bloody good looking? Doesn't change the fact he's a prat, like.

"I don't seem to be able to recall what you're talking about." I shrugged lightly, my voice dripping with sarcastic innocence. "You'll have to remind me." I shot him a grin, but he just scowled at me, quite clearly not amused.

Well, somebody has grumpy pants on.

"Will you... pretend to be my girlfriend for a bit?" Under my stare he winced slightly and ran his hands through his hair. This seems to be the hardest conversation he's ever had. That's quite sad when you think about it. "Please." He scowled, before he winced again.

I grinned triumphantly.

"Good boy – manners don't cost a penny, Potter." I smirked, and he shot me a glare so ferocious that if looks could kill, I'd be playing house with the worms right now.

"Look, will you or won't you?" He snapped, his patience seemingly broken. Another achievement. Not only have I stressed out James Potter, but I've also got him to use the word 'please' and snapped his last nerve. I should get some kind of medal.

"Nope." I smiled, popping my lips as I said it. The sunlight didn't seem too hot anymore, just pleasantly warm. This must be what being in a good mood feels like. Odd.

"What?!"

"What part of that word was too hard for you to follow? N – O. No. Nope. Nada. Nicht. Never. Nopesies."

"Then what was the bleeding point of going out today if you were never going to agree –"

"Well, as you so kindly pointed out, I don't have to work. I needed to do something to fill my days, didn't I? Even though it is Sunday... I wouldn't have been working today anyway..." I trailed off for a moment, lost slightly in my own thoughts. "So anyway, as much of a pleasure it has been Potter, I think I'll go now. Thanks for the drinks." With a cheery wave, I headed off down the cobbles.

I had managed to walk about five metres when something struck me. I spun around on my heel so I was facing him – he was still standing where he was before, looking completely dumbstruck. Somebody needs to be rejected more often – and called out –

"By the way, my name is spelt A – i – m – e – e. At least learn how to spell someone's name before you owl them in future."

I turned back around and headed through the archway that lead back to the Leaky Cauldron, a slight smile forming on my lips. Bloody hell, a smile and a good mood all in one day?! Practically unheard of! I almost make a living feeling sorry for myself.

I had only just stepped into the Leaky Cauldron when I realised that I could hear heavy footsteps echoing up the alley behind me.

"Woods! Aimee, wait." Potter hissed, and I turned in time to see him glancing around the pub anxiously to see if anyone was watching. When he saw no one was, he stepped a little closer to me than he normally would have and narrowed his eyes.

"I'm not going to do it, Potter. I've spent twenty years of my life being invisible – and I'm bloody good at it. I have no plans to change that status, so you're squat out of luck. Have a nice life." With another smile – this one a little grim and forced – I went to walk off again. But then –

"I'll rent you another apartment."

I froze, the muscles in my back feeling like they had been doused in icy water. Slowly revolving on the spot, I turned to stare at Potter with my mouth oh-so-intelligently hanging wide open.

"What?"

"Pretend to be my girlfriend – it won't be for very long, I don't think I could put up with you – and I'll rent you another apartment. Won't cost you anything. And you can leave your apartment – I know how much you hate having to live there." A smirk was twisting the corners of his lips when he realised that he had me cornered – if there was one thing he could possibly offer me that I would want, it would be that.

"How do you know that?" I asked quietly.

Potter's smirk was threatening to crack his face in half. "Molly told me a while ago – she was talking about how she had gone to visit you, and how much you hated the flat you live in. Told me about how horrible it was – location, the neighbours, the size, the cleanliness, the appliances, the cost, the view..." Potter snorted. "Never thought listening to Molly's mindless chatter would ever come in handy, but there you go."

"So if I agree to pretend to be your girlfriend, then..."

"Then we go apartment hunting tomorrow." He shrugged.

"Do you even know how much they cost?"

"I can afford it."

Huh. He can afford it. It's alright for some, isn't it?

I blinked at him for a moment, my mind whirring so fast that I started to feel a little dizzy. If there was one thing that I hated on the planet, one thing I would change about my life if I could, it would be that godforsaken apartment. Just pretend to be his girlfriend for a bit – how hard can it be, really? – and you get a new one.

Molly's building. They have peepholes. I can look at who is knocking on the door before I answer it! I would be able to ignore Potter if he knocked on the door, because I would know it was him!

"Fine." I said quietly. He tried to smirk over it, but the relief was so evident on his face that it was almost cute. Poor boy doesn't want to upset mummy.

"Good."

"So what exactly is this going to entail?" I asked apprehensively.

"Well, there is a lot of press waiting for a statement from one of us. I'm not going to speak, so..."

"So... what?" I asked through gritted teeth. Potter smirked and wrapped an arm around my shoulder, pulling us both out into the view of the public in the pub.

"Prepare to tell the world how much you love your new boyfriend."








---




disclaimer: none of this belongs to me, and I own nothing that you recognise.

so the plot finally begins! yay! any thoughts on this chapter? id love to hear them.

ellie :) xx



---
---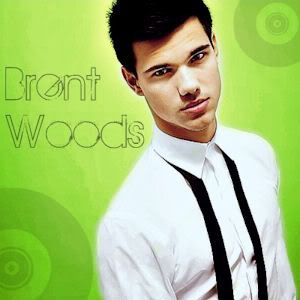 gorgeous chapter image by Magic_Phoenix.








---




Why the fuck would I agree to something like this? Did he slip something into my drink, did he confuzzle my brain power with some kind of fancy-arse spell that nobody else knows about? Or did my weak will just give into the (freaking golden) idea of getting a new flat?

With a peephole. Just saying.

But a world filled with peepholed doors suddenly seems a lot less appealing when you are flooing to your certain doom. Well, maybe it's not your certain doom, but it is going to be one fuck of a disaster. There are going to be reporters there.

Members of the public. People I haven't met before and are therefore not accustomed to my snark, moodiness and general tendency to snap people's heads off. I can't kick Potter under the table without fifty cameras going off in my face and it being splashed across the newspapers.

My brother is going to read this.

I am going to be dead meat on a platter.

"Right, Woods," Potter snapped, anxiously dragging his hand through his hair and tapping his foot on the murky hearth of the Leaky Cauldron, "my family are going to be reading about this tomorrow morning, so make me look good."

Yeah, if you wanted to look good then I was not the best choice. You might as well get back with that psycho ex of yours if you want someone who is actually going to act like a nice, respectable, normal person in front of a load of bullshitting reporters.

Honestly, I fucking hate reporters. Their mission in life is to make other people look like shit so they can go back to their tiny apartments with a crummy paycheck and write more lies about people that have never done anything to them.

I don't blame Potter for wanting to get them off his arse – which is odd, because I'd love to blame Potter for something.

But right now I'm just going to blame him for being a grade A prick to people he doesn't know.

"I'd like to point out that my family is going to read this as well." I hissed through my teeth, but Potter just rolled his eyes and ran his hand over his jaw, which was in good need of a shave.

"Yeah, but they already know what a hopeless bitch you are." He muttered. I swelled in anger, a red haze clouding my eyes as I stared at this sorry excuse for a man that I had come to hate so quickly. And yeah, I hate a large portion of the people in the world – with good reason, people are shitheads – but this guy really pushes my fucking buttons.

I would just love for him to take a long stroll off a short pier, and plunge straight to his death in Titanic temperature waters.

Not that I'm sadistic, or anything.

I mean seriously, I've been putting up with arseholes and shit for my entire life, but it's never bothered me – being raised where I was, people never expected you to amount to much. Mark and I are two of the few children on our estate that actually finished school. But to have someone stand there and be so blatantly dismissive and rude about me to my face – it's not on. And I won't stand there and take it.

I'd smash his face in before I did that.

"I fucking hate you." I grumbled as he grabbed me by the arm and turned me to face the dusty mirror atop the fireplace.

"Well, whilst you're standing there hating me, do yourself a favour and fix that mess on the top of your head. These people are going to have cameras – and no one will believe you're dating someone like me if you don't look at least semi-decent." I gaped at him indignantly for a moment, too shocked to actually form words, before he sighed and grabbed my hands, dropping them on top of my head.

"You – you are the most up himself arsehole I have ever met, do you know that?" I snarled, pulling gingerly at a couple of knots. Sorry if my hair doesn't lie perfectly after flooing halfway across London and strolling up and down Diagon Alley for hours.

Potter looked like he couldn't care less, his eyebrows quirked coolly and his jaw set in mild irritation – apparently, I was taking too long.

"Right, before we get there you're going to have to know a few things." Potter sighed, dropping onto an old chair next to the fireplace. I smirked as clouds of dust erupted from the ancient cushions, his weight too much for the chair that clearly hadn't been used in decades.

Seriously, would it kill them to run a duster over this place? Possibly a vacuum?

If someone with asthma stepped in here then it would be game over for them – even the glasses are filthy, and people use them every bloody day. How is that even possible?

"The reporters are going to try everything they can to make you seem like a twat – chances are, they'll be nice to your face. But trust me, they will take anything you say and tear it apart; they want to make you look bad because it makes a better story. You have to be so careful what you say. You can't be sexist, racist, ageist – anything like that. You can't be sarcastic – I know that's going to fucking kill you – because they won't take it as a joke – they'll take what you say and make it sound like you're being serious, and then you're done for."

My breathing was shallow and my eyes had widened, and I stared at the mirror much harder than necessary to avoid glancing at Potter and letting him see the panic that I was sure was now running rampant in my eyes.

Shit. Shitty shit shitballs. I am not cut out for this kind of thing.

I'm sarcastic and moody and don't think before I speak, so if my snark is going to be taken seriously then I am pretty much the dictionary definition of screwed. I can't deal with this kind of thing. I'll just have to tell Potter that the deal is off – I don't need a new apartment that badly, right?

Fuck.

"I'm not doing this." I said quietly, pulling my fingers out of the tangle I was trying to pry apart and staring at Potter coldly. It wasn't fair for him to ask me to do this.

Potter cocked an eyebrow, dragged one of his hands through his tousled brown hair and stared me down. The deep brown colour that should have been warm and comforting seemed cold; his mouth was set into what looked like a sneer and his overall expression looked amused.

Why the fuck does he look amused? I can't find anything amusing about being forced into a room full of rabid reporters that want to tear you apart for no reason other than their evident lack of morals.

"I was wondering how long it would take for you to try and pull out of this." He said calmly, his tone suggesting that we were discussing nothing more interesting than the day's weather. "Congratulations, Woods, you managed to last an entire twenty," he glanced mockingly at the three-hundred-galleon watch on his arm, "two minutes before it all got too much for your cowardly Hufflepuff arse."

I swelled in anger, but Potter didn't seem to be done mocking me yet.

"And as much as I would love to show you the door and let you off on your merry way, I can't. So finish fixing that bloody bird's nest and we'll be on our way; we're due in five minutes." Potter leant his head back onto the headrest and closed his eyes, a victorious smirk twitching his lips.

I gaped at him in horror for a moment, before clamping my lips shut and wheeling back to the mirror. I can do this. I will prove to the little arse that I can do this.

Woo an entire room's worth of reporters, look cool and dateable whilst doing so and somehow manage to look good in the papers the next day – child's play.

Bring it on, Potter.

~+~

"You couldn't have worn something else, could you?" Potter grumbled as we walked along yet another corridor, the white linoleum squeaking under my shoes, and the uniform strips of light across the ceiling burning neon purple lines onto the backs of my eyelids.

"Well, if you had gotten off your arse and written that in the letter then maybe I would have shown up in something mildly appropriate for a fucking press conference." I hissed back, glancing edgily over my shoulder at the giant boulder of a man that was following us for 'security'.

He was about six and a half feet tall, twenty-odd stone of solid muscle and wearing a suit of such deep ebony that he wouldn't have looked out of place at a funeral. But to set off his giant bald head (which looked rather amusing when the fluorescent lights bounced right off it), he was the proud owner of the ­smallest pair of eyes I had ever seen.

Seriously, they were like pinpricks. How he can even see where he is going is beyond me.

His seemingly eternal vow of silence and tensed stature seemed to alarm even Potter, who kept glancing over his shoulder in irritation at the Boulder.

The Boulder didn't seem to care.

I bet he's thinking about his plans for this evening, instead of keeping a wary eye out for people who could possibly jump out of the shadows and attack Potter and myself (did I mention that there is no one here?). Yes, he is probably planning his schedule for all the puppy-strangling and children's-soul-sucking that he has to do later.

We reached the end of the ridiculously long corridor after what seemed like an age, and Potter stopped outside of a large wooden door adorned with a small golden plaque – CONFRENCE ROOM.

"Well, at least they let us take the short cut this time," Potter muttered, running a hand through his hair, "normally they make me take the long way."

You have to be kidding me.

"Let's get this shit over with." I sighed, pushing Potter in the chest – side note: that bloke's muscles have muscles... how is that even possible? – and giving the door a swift kick so it opened.

Yeah, the door may have looked like it was made of heavy wood, but it really wasn't. The door nearly flew off its hinges, slammed into the wall behind it, attracting the attention of the entire room, the occupants of which whipped around to stare at me. Cameras had already begun to flash. I grabbed the door handle and quickly pulled the door shut again, leaning my back against it and sliding down to the floor.

I am not cut out for this kind of thing. There is a reason I'm in Hufflepuff – I don't do well under stress or pressure, and I am about as brave as a pygmy puff.

Potter's initially amused expression had subsided and was now annoyed – his jaw clenched and his eyes flashing at me, still that cold shade of brown from before. His eyes would be bloody gorgeous if he bothered to inject any life into them.

"Open the fucking door, you wuss." Potter grumbled, nudging the side of my leg with the toe of his shoe. I didn't move a muscle.

Potter, hissing expletives under his breath the whole time, leaned down, grabbed me by the tops of the arms and hauled me to my feet, and I – being the co-ordinated genius that I am – stumbled sideways and cracked my head on the doorframe.

Bloody shit.

I clutched at my temples as pain shot through my head, pulsing from one spot on the back of my skull. Potter swam in and out of my cloudy vision, his eyes a little wary but otherwise looking unconcerned about the fact I nearly just knocked myself out.

Yeah, don't worry about me. You're the one that would have to carry me to hospital, arse.

The Boulder stepped forwards and held a hand out for Potter, silently indicating for him to get out of the way. I don't think this bloke owns vocal chords, you know. Maybe that was in the description.

WANTED

Security Guard at Millennium Conference House – must be crane-your-neck tall, weigh around the same as an adolescent elephant and must not cherish a desire to ever speak – mutes given priority. A CV must be provided at every interview.

I can just see that being printed in Witch Weekly - or the Quidditch Post, which has become less of a Quidditch magazine over the years and more of another gossip rag – right alongside the miniature articles from people trying to flog slightly used Prada pumps, a giant advertisement for the Celestina Warbeck: Fitness For Life DVD and a notice from another Hogwarts graduate about the desperate roommate search they are currently involved in – smokers need not apply.

That was the reason I moved in where I did – a shitty apartment on my own – instead of semi-decent one with a roommate. So what, because I smoked the occasional cigarette I was impossible to bunk with? I'd have gone outside if I had to.

Kicked the habit six months ago – but that doesn't matter to mother dearest. She still takes every convenience to tell me that her life was almost taken away from her when she got sick, and there I was, frittering my life (and money) away on a box of cancer sticks, for no reason other than my seeming inability to quit.

There is a reason it's called an addiction, Mummy. They don't just call it that for kicks and giggles.

But the Boulder didn't seem to care that he was interrupting my internal rant about my mother issues, because he placed a sausage sized finger on each of my temples and pulled my head up to look at him.

But he still did not speak.

Maybe he actually is a boulder and they just transfigured him to look like a human – which is why he can't talk. Mind you, if they were going to transfigure a boulder then you would think that they would just go the whole hog and give it a voice as well.

But no, apparently not.

"Miss Woods, do you need to sit down?" My gob (very attractively, I might add) fell so far open that the Boulder most likely got a lovely flash of my uvula. Is he speaking? Well, way to go and crush my fragile dreams of hoping that you were a transfigured boulder.

Honestly, the audacity of some people.

"No, she doesn't need to sit down. What she needs to do is get her arse into that room and answer questions nicely and make me look good." Potter chipped in, his voice gruff with irritation. The Boulder blinked, his tiny eyes widening until they were about the size of a five pence.

Seizing the door handle again, Potter grabbed me by the back of the shirt and steered me into the room of vultures, standing directly behind me, as though he already knew of my plan to wheel around and sprint out of the room.

Fuck, if this bloke is a mind reader as well then I am double screwed.

That would just be the icing on the fucking cake, wouldn't it? Gorgeous (I mean, I don't think he's gorgeous, but some people might think that...), tall, muscular, cold, rude, arrogant, and – oh yeah – my fake boyfriend... and a fucking mind reader.

How fucking excellent.

Potter steered me to a desk on a raised platform, overlooking the orderly rows of women dressed in tight blouses and pencil skirts and blokes in suits so skinny they might as well have been sprayed on, most of which seemed to be wearing glasses with frames to large for their faces.

Is that the thing for reporters now? To wear ginormous glasses? Is it supposed to put people at ease, or intimidate people, or something?

I mean, I'm sure that in a room filled with this many people, not ninety percent of them need to wear glasses. And some of them would get contacts, surely! I wear contacts, it's not that difficult. You just head on down to the opticians and get some.

Am I seriously rambling about glasses in my head? Fuck, this is Potter's fault. Him and his stupid press conference and stupid shittiness.

God, I fucking hate him.

"Park your arse down and don't fucking swear." Potter hissed in my ear.

Oh, the irony.

I blinked out into the crowd of people and waited for the first question to come. Would they be nice about it? Would they all shout at once? Would anyone be outright rude? Did I have to answer everything? What happens if I do swear, am I going to get into trouble? Shit, I should have asked about this stuff.

"Miss Woods, is it true that you are currently looking for work?" The question came from a blonde woman in the front row, whose platinum hair was curled into a perfectly shaped bob, not a hair out of place, and was wearing a black pinstriped jacket with her blouse-and-pencil-skirt ensemble.

"Uhm... yeah." I muttered, and I heard Potter heave an almost silent sigh next to me. Grabbing the Magical Microphone in front of me, he pulled it until it was only a few inches from my mouth and offered the crowd a plastic grin.

I'm pretty sure one woman fainted. Now that is sad.

"I mean, yes. I was recently made redundant." I said, a little louder this time.

There was a wave of frantic scribbling, and a few more camera flashes went off. I bit my lip. Cameras flashed again. I let my lip go, thanking every deity that I don't believe in that I don't blush easily.

"Miss Woods, how long have you and James Potter been dating?" Fuck. Fuck, fuck, fucking fuck. Wouldn't it have been smart to sort out these details before we sat down in front of a room full of people who have already decided they hate me? Hmm? Did you think about that, Potter?

No, of course not.

Twat.

He said he broke up with his ex girlfriend, Beth, or whatever her name was, a couple of months ago... and this relationship can't be too serious, I don't want to be in it for very long...

"A month, give or take a couple of days." I said calmly, and Potter clenched fist loosened slightly on the desk. Huh. Well, apparently, I had done something right.

"Miss Woods, can you just confirm that you are in fact twenty years old?"

"Yeah, I'm twenty."

"So you were in the year below James Potter in school?"

"Yes, I was."

"So did you have one of those teenage-girl-crushing-on-famous-older-guy crushes on James Potter when you were at school?"

Shit. Seriously, am I just supposed to come up with an entire history for us on the spot here? Feel free to chip in any time, Potter. And don't pretend that you don't know that I want you to talk, because I know you can read minds, so don't pull shit with me.

Potter twitched his hand on the desk slightly, so I discreetly glanced over at his tensed jaw in time to see him nod his head up and down, absolutely minutely. Great. So now I'm going to be the insane fangirl. I thought he wanted me to look good?

Oh wait, no. He wanted him to look good. Silly me.

"I always admired Po- James for his Quidditch skills and, ahem, good looks," I began awkwardly, cursing creatively in my head the whole time, "but I wouldn't say I had one of those crushes on him. I just thought he was a very... special bloke."

I had only just finished my sentence when a foot crushed down on my own, and I pinched my lips together to stop myself from swearing loudly. Apparently Potter didn't like the fact I hadn't done as I was told.

Well, suck it, Potter. You picked the wrong girl to fuck with.

"Miss Woods, have you met the Potter family yet?"

"No, not yet – I believe I'm meeting them soon, though." I hope the reporters didn't notice the fact I nearly vomited after saying that. Potter fucking well better have been joking when he said that I had to meet his family.

They're going to know we're not dating – I don't know jackshit about him.

"Miss Woods, what Quidditch team do you support?" Another voice called out.

"I'm not really into Quidditch, but my family has been raised to be huge supporters of Puddlemere United." There was a quiet gasp from a few of the reporters and the sound of scribbling quills grew louder as all those who had being lying dormant began to scribble frantically.

Potter hissed through his teeth and his eye winced up in a slight grimace. What did I say? What's so wrong with saying that my family are huge supporters of Puddlemere United? My dad practically salivates on the pages whenever the Quidditch Post is giving away Puddlemere season tickets.

"Miss Woods, what career are you considering pursuing now you are out of work?"

Shit.

"I'm not sure, at the moment. I may just look for some secretarial work."

"Miss Woods, is it true that you were offered a place at Healing School and ended up turning it down?"

Fucking hell, where do they find these things out? I don't exactly spread my life story around, so I have no idea how these reporters somehow managed to get a hold of it.

"Yes, that is true." I muttered through my teeth, and Potter kicked me in the ankle.

Is he allowed to do that? Doesn't that class as domestic abuse or something? Assault, maybe. I'd go to the police and find out if I wasn't afraid of being nationally hated for being the reason that James 'Oh my gawd, he's so fit!' Potter got sent to muggle prison. But he would deserve it.

Fucking git. And his fucking fangirls aren't much better.

"Why did you turn down your place at Healing School?" Asked a blonde woman in the front row, and I couldn't help but notice that she was the only person who hadn't used the nicey-nice pretence of calling me 'Miss Woods'.

"My mum got sick, and I dropped out school so I could look after her." I said dully, scratching the back of my neck uncomfortably – I didn't like where the conversation had headed. That was private to my family – but if you don't tell them, then they assume you have something to hide.

It's a bucket load of shit, I'll tell you that now.

The blonde woman raised one heavily pencilled eyebrow and lifted her free hand off her crocodile skin handbag, bringing it to her mouth so he could stick one of her painted talons in her mouth.

"And why didn't you just hire some domestic help to nurse her, or a house elf?" She asked, her eyes glinting hungrily. I didn't understand what she was getting at, but that didn't stop me being a bit hesitant with my answer.

I'm not ashamed of my upbringing, but people like this are going to assume that because I'm from a council estate and my family has next to no money, that I'm just into Potter for what he has in the bank.

"Because we couldn't afford it." I mumbled into the magical microphone, awkwardly tugging on the end of a long curl. The blonde woman's face twisted up into a smirk, her bright!white teeth shining out against her deep crimson lipstick.

"You couldn't afford it – you grew up on a council estate, am I correct?" I felt a few more eyes lift from the parchment and latch onto my face.

"Yes, that's correct."

The blonde bitch finally seemed satisfied, as she pulled an acid green quill out of her bag – which was so big it could probably have knocked down a wall if I had cared to get off my arse and test it – and began to scribble onto some ridiculously expensive looking parchment.

Who wants to waste money on parchment?

Fucking hell, my dad just nicks the shit from the office he works at, and it's so fucking thin you could practically spit through it.

"Do you mind me asking," I said suddenly, tugging on the stem of the magical microphone and speaking breathlessly into the receiver, "what magazine do you work for?"

I need to be prepared for whatever tabloid is going to be spitting vicious shit out about me tomorrow, if the look on her face is anything to go by. She looked spiteful; the smirk on her face clearly perfected with years of ruining people's lives. She looked vaguely familiar, though I couldn't place her face – her platinum blonde hair was quite clearly not natural, and judging by the fact she looked like she was in her early fifties, I'm guessing it was to cover up the grey.

Potter glanced at me sideways, frustration at my press-conference-virginity causing him to clench his tan hands into even tighter fists and gnaw away at the pink of his lips with his teeth.

Yeah, I do understand that they're supposed to ask me questions. But there is no law that says it can't go the other way around.

"My name is Rita Skeeter, pet." She said, smirking up at me with a bitchy little glint in her eye. "And I work for the Daily Prophet."

Potter exhaled sharply through his nose.

The Daily Prophet? Well fuck.






---


disclaimer: none of this belongs to me, and i own nothing you recognise.

sorry for the wait! i've been on a being summer updating kick lately, so this kind of got shoved to the backburner. sorry about that. but yeah. a lot of potter in this chapter as well ~ being his usual git self though :/.

i think aimee meets james' family in the next chapter, so any thoughts on how that might go?

ellie :) xx





---
---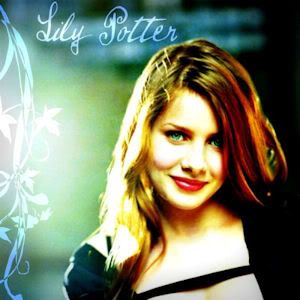 gorgeous chapter image by Magic_Phoenix!








---




The reporters all chipped in after that point, each asking a couple of questions that could be answered without too much sidestepping or argey-bargey, and soon I was slinging my leather jacket over my arm and following Potter out of the conference room amid a sea of whispers and the scratching of quills on parchment.

How does that noise not annoy them?

Seriously, though. We're fucking magical. How can we not create a spell that means quills make no noise when we're writing?

Or why don't we just shimmy on into the twenty-first century and use a bloody useful invention of the muggles called a pen. Honestly.

People assume that because wizards have been using effing feathers for thousands of years that there is no way that we can change it for something more convenient and outright better (sorry, bloke who invented the quill, but it's the truth). But seriously. There are literally no redeeming qualities to the quill whatsoever.

You get ink halfway down your arm from the effing inkwell, the splodges go everywhere and you have to spend half your evening fixing your notes from class, the make irritating scratching noises, they're stupidly easy to break, they're expensive, you have to dip them every couple of words and you have to pluck them off a fucking bird's arse.

Please tell me which part of that is better than just using a pen.

There is no part of that which is better, I'll tell you that now. Maybe I should write to someone about that. And I'd write it in pen, just to make my point.

But who would I write to?

The President of the Wizarding Quill Community? Do we even have one of them? Mind you, we have a person for pretty much everything else, so I don't see why not.

But Potter seemed oblivious to my internal rant about the grand supremacy pens hold over the measly quill – which is unusual, considering I still haven't managed to shake my suspicions that this bloke is actually a mind reader – and was continuing to plough down the street we were on, away from the blasted Millennium Conference House.

I'm never setting foot in that fucking building for the rest of my life, I'm telling you now. If there a ever a situation where you think that I might end up being taken there, feel free to go ninja on Potter's arse (because let's be frank, he's the only reason the press would want to talk to me) so I don't have to go.

The place creeps me out. It practically reeks with the scent of soiled reputations – and soiled nappies, but I have a feeling that had floated over from the baby-change section in the loo's of the muggle cafe next door.

"Will you walk a bit faster? We're going to have to go back to your apartment so you can get changed; you can't meet my family dressed like that." I glanced up so suddenly that I was no longer looking where I was going.

Long story short? I tripped over an uneven flag in the pavement and landed flat on my face.

And I'm pretty sure I took about twenty five layers of skin off my knee. It's funny (not ha-ha funny, but funny in the sense the gods are having a real fucking laugh up there) – the little injuries are the ones that hurt the most.

You see people managing to hobble to the hospital with broken ankles, broken legs – but if someone has burned their hand on a pan, grazed their knee, given themselves a paper cut (ooh, those are bitches, them) then you can practically feel the life draining out of you.

I nearly cried last time I got a paper cut, not because it hurt so much, but because I was convinced I was going to die and I hadn't written a will saying that I want Brent to have my wand, and keep it in a fancy display case above his fireplace.

I wrote Brent a letter the next day, telling him about the great honour that was me bestowing my post-mortem wand upon him, but he didn't seem bothered.

I do believe his exact words were – 'Don't be such a morbid, twat, Aimes. The only way I can ever see you dying is if you are eaten alive by one of the eighty three cats you're going to own.'

He's a lovely boy, isn't he? Thank Merlin he's away at Hogwarts again in September, or the kid would probably find his own dead body stuffed in a barrel and rolling down a hill, just because he annoyed me too much. Mark gets on my nerves as well, but he's too big to fit in a barrel. He'd have to be put in a wheelie bin, or something.

Wait – why the fuck am I mentally decided how I am going to dispose of my brother's bodies? Especially when I have just been told that I'm meeting the fucking Potters.

Not just any old parents of your suddenly fake boyfriend – no, the parents of James Potter, your suddenly fake boyfriend.

I am meeting Harry and Ginny Potter. As Potter's girlfriend. His brother and sister will probably be there too – his sister is in Brent's year, I think. Oh fucking hell, this is going to be a disaster.

I just won't do it. I could run away.

Shit son, genius!

I pushed myself to my feet – yeah, Potter made no effort to help me up, ignorant prick – and brushed down the life-threatening scrape that travelled halfway down my fucking leg, before wheeling around on the heel of my sandal and pegging it down the pavement.

"Bloody fuck!" I heard James snarl loudly from behind me, and it suddenly occurred to me that sprinting away from a six foot tall, Quidditch playing bloke was probably not the best idea.

Given the fact that his legs are about three times the length of mine, and he is probably about three seconds from grabbing me and frog marching me back to my apartment to get changed, I think the situation calls for desperate measures.

I darted out into the road, spinning around in a mad pirouette on my fatally injured leg – they'll probably have to amputate, you know – to avoid a beat up old Vauxhall that was speeding towards me and darting left, back into the middle of the road, when I realised a blue Honda was coming the other way.

Maybe running out into the middle of the road wasn't the best idea.

Potter stood – looking absolutely dumbfounded, I would like to add – at the side of the road, his eyes set on me (why do I suddenly feel like prey to a famished tiger, or something?) and his lips dragged upwards on one side in a snarl.

I stumbled down the white line that separated the two lanes, occasionally hip-bumping the air next to me to avoid having my entire left half chopped off by speeding cars. Seriously, this isn't the fucking grand prix; you're not the next Boy Racer – so just chill your tits and drive at a normal speed. Arseholes.

"Woods, get your arse back here, you're going to get yourself killed." Potter shouted from where he was standing, about ten metres back, still standing on the spot that he had been when I had left.

I was so busy smirking in Potter's direction that I didn't notice the huge lorry trundling up the lane I was standing in the middle of, the afternoon sun glinting off the giant sliver grate that grumbled like an angry bull.

"Shit." I squeaked, quickly diving out the way and consequently into the path of the shiny silver car that was blasting out rap music like there was no tomorrow.

The car noticed me just in the nick of time, swerved to avoid my screaming arse and spun into the side of the lorry that I had initially been attempting to dodge. The two banged together with a sickening crunching noise. Just to make the train-wreck (car-and-lorry-wreck?) that I seemed to inadvertently have caused even worse, the guy in the car behind the lorry seemed to have forgotten what he knew about brakes, as he went ploughing straight into the back of the smoking vehicles.

Shit.

Potter was at my side in seconds, his jaw hanging slightly slack and a muggle mobile flashing in his hand.

He quickly gave whoever was on the line the details of the street, the crash, the amount of people that could have been possibly injured, and – after shouting to the occupants of the silver car – how many people were feared dead.

Luckily, it was none.

But it would be just my fucking luck if I managed to kill someone whilst trying to escape from Potter.

"Come on, we have to go." Potter muttered, grabbing me by the wrist and towing me off in the direction we'd come. "Before the fucking police get here and you get arrested for causing that." Potter's jaw was clenched irritation and the look in his eyes suggested that he actually wanted to go back to the pile-up.

"What's got your wand in a knot?" I panted as he speed-dragged me down the road, my wrist throbbing as his hands clenched so tightly that I could barely feel it anymore.

Can I just kill him? Seriously? Would anyone have a problem with that?

"I should be helping them." Potter hissed, glancing furiously at me once, his eyes bright, before turning back to face the front. "I should be helping those people, making sure they're all alright, but instead I have to fucking help you because you're so fucking stupid that you ran away down the middle of a main road and caused a fucking car crash."

Suddenly I felt about three inches tall.

And then I realised that I didn't give a shit was Potter thought about me and that he was a fucking condescending jerk with his stick up his arse. Even if he was right about the fact I just caused a car crash – wait, no, Potter is never right.

"What's got your knickers in a twist?" I grumbled, screwing my eyes up a little and splaying my fingers across my forehead to try and block out some of the light from the sun. The things too sodding bright. What, are they trying to burn our retinas out?

"My knickers are fucking fine, but you're doing my head in," Potter grumbled back.

"Well, isn't that just charming? I'm so lucky to have a boyfriend like you." I batted my eyelids innocently at him and he scowled.

Honestly. It takes more muscles to frown than to smile, you know. The bloke walks around like the Boulder is holding an alight wand to the back of his skull.

"There is no way I'm going to be able to put up with you for a long time – I'll have to put a silencing charm on you, or something. Your voice alone makes me want to off myself." I cocked an eyebrow as he tugged on my wrist even harder, ploughing down a shady looking alley just off the main street.

You know the kind of alley I mean, the ones with the skanky female cats that whore around with all the male cats, the kind that looks like the home of some back alley drug dealer with the crotch of his pants around his ankles and his cap on backwards.

So it only fitted that as I was towed towards the part of the alley that was wiped of all sunlight, my mind began to show me images of shady blokes jumping out from behind the dumpsters and throttling the living daylights out of me.

Of course, they also throttled Potter, but I wasn't particularly arsed about that.

Besides, with all of his Auror-muscles and whatnot, he could probably fight them off.

The bastard would most likely leave me to die, though.

As we reached the back of the alley, Potter dragged me closer to him and curled his arm tighter around mine. Not being funny, but the bloke's arm muscles are like fucking steel. What does he do, weight train for six hours every day?

"I know you can't apparate, so just spin on the spot when I say," Potter grunted, and I quickly pirouetted on the spot, into a tight tube that squeezed me down into the lower layers of the earth and back again, spinning and spinning until my feet hit the cold wooden floorboards of my – for a lack of a better word – apartment. Merlin, I fucking hate apparating.

I staggered slightly to the left and dropped down onto the couch – the resulting dust clouds that expanded into the atmosphere were embarrassing – as Potter headed off into the kitchen.

A moment later I heard the hum of the fridge as it was popped open a sudden lull in noise as it was snapped shut again. There was the bang of a few cupboards and the rustle of some packets, so I could only assume that Potter was looking for something to eat.

Well, at least he had the good manners to ask first.

A second later Potter appeared in the doorway to the kitchen, a frown on his face and his hand clutching a bag of brown rice. Is he really so hungry that he's going to eat that?

"Is this seriously the only edible thing you have here? No wonder you're so fucking skinny." I raised an eyebrow. Why is he allowed to comment on my weight? I could talk about how he probably eats too much.

Well, I've never seen him eat. But I assume he eats too much. He's a muscular bloke in his early twenties.

"I haven't been shopping," I shrugged, and Potter frowned.

"Well, I'm starved, so do you have a pan or something? I'll just have to eat this shit." I frowned, climbed off the couch and padded into the kitchen after him, kicking off my shoes as I went. I wasn't sure whether I actually owned a pan that would cook rice, but I could try.

After finding a ban, filling it to the brim with boiling water and placing it on the licking flame of the cooker, I shoved the bag of rice into Potter's hand and started to walk off.

"Where do you think you're going? I don't know how to cook this..." Potter said slowly, and I wheeled around in shock. He was holding the bag in both of his hands, blinking at me with the strangest expression on his face – it looked almost innocent. I gaped at him a little – who doesn't know how to cook rice?

"How – how do you not know?" I gaped, and he glared down at the floor like a petulant child. "Who cooks for you when you're at home? You don't still live with your parents, do you?"

"No!" He protested, looking quite wounded that I assumed he still lived with mummy.

"Then how can you not do something as basic as cook rice?" I ran my hand through a chunk of hair that had unhelpfully flopped out of its hair tie and was batting me across the face every time I moved. Potter shrugged moodily, once again showing an uncanny likeness to a petulant child, and dumped the rice back down on the counter.

"I share an apartment with my cousin, Fred," Potter muttered, flicking the bag over so it was lying flat on the countertop, "he does all the cooking for us." I waited for further explanation, perhaps an insight into his cousin's prowess in the kitchen, but nothing came.

He was still pouting at the floor.

He honestly acts like a child. Was he really spoiled as a little boy, or something, and therefore never learned how to behave as an adult. Not everything is going to be handed to you on a golden platter your whole life, Potter.

"Just put the rice into the pan, slowly, or it's going to splash and burn the fuck out of you, and then turn the heat down a little when it comes to the boil," I shrugged. Potter's brown was still furrowed. "What?" I snapped.

"How do I know when it's come to the boil?" I ran a hand through the front of my hair in frustration, tugging absent-mindedly at a stray thread that was hanging loose from the hem of my shirt.

"Because the water starts to sing – now, make sure it's in soprano or it's not boiling – the national anthem; oh, and the steam will take the form of a burlesque dancing chipmunk," I batted my eyes innocently as he flipped me off. Honestly, temper, temper.

"Very fucking funny – you better shift that attitude before you meet my family," Potter snapped.

"I don't know, maybe I'll just act like myself so they hate me, you're forced to break up with me and I never see you again," I sneered back, incensed that he could just stand there and act like master of the universe because daddy was famous.

"Oh, you know what? You can –" I interrupted him with my hand, splaying my fingers wide and stopping him mid flow. The resulting silence was one of the sweetest I'd ever heard.

"The water will be bubbling when it comes to a boil," I snapped, "Now, if you don't mind, I'm going to get changed. What kind of thing would be appropriate for meeting the fam?"

Potter cocked an eyebrow, an amused smirk lilting the corners of his lips, crossing his arms loosely over his broad chest and looking slightly constipated – as though he was trying to hold back a chuckle.

"Meeting the fam?" He asked, and I flushed slightly.

"Different worlds, different languages, baby," I said coolly, and Potter quirked an eyebrow.

"Baby?" I flipped him off.

"A dress will do fine – not too short, not too bright, not too threatening," Potter shrugged. How can a dress be threatening?

In one corner, there is the blue, flowery summer dress, which weighs three ounces and is from Madame Malkin's! And in the other corner, there is a white, frilly evening dress, which weight five ounces and is handmade by personal dressmakers! Of course, we all know how the blue, flowery summer dress is known for being one threatening motherfucker, so the white, frilly evening dress should be quaking in its bodice!

Yeah, I can just see it happening.

"The only dress I own is one that used to belong to Molly – it's light blue and is all, like – lacy, I suppose. Is that alright?" Potter stared at me for a minute.

"Yeah, I don't see why not. Wear some flats with it – heels are too fancy for a family dinner, and it's not like it's a whole family thing. It's just my dad, my mum, my brother and my sister." He added, in response to my questioning glance.

"Alright. Does that mean Molly and Lorcan aren't going to be there?" Potter nodded, running his hand through the back of his hair so his muscles strained against his t-shirt. I quickly snapped my eyes back down to the ground.

"Well, see you in a bit." I twitched my wrist awkwardly and headed across the puny living room to my bedroom.

~+~

"How's this?" I asked, hopping into the living room, tugging a silver ballet pump onto my left foot. Potter glanced up from hit spot on the couch, where he was eating a family-sized portion of rice with one of my forks. Lovely. Now my cutlery is going to be covered in essence of Potter spit.

"Fine," Potter shrugged, before switching his focus back to the mountain of rice he was feasting on.

"Well don't put too much thought into your answer, you wouldn't want to hurt yourself," I muttered childishly under my breath. Potter rolled his eyes and chucked a pinch of rice in my direction. Kicking it near the edge of the rug, I checked my hair in the mirror.

You know, to meet Potter's parents, I had put more effort into my hair than I had since the graduation ceremony of Hogwarts.

I even used a straightening charm on it – that's when you know that the shit has gotten serious. But because it was straightened, it was very swishy and long and kept blowing into my face as I walked. After two minutes of spitting it out of my gob, I already wanted to grab some sheep shears and shave the whole lot of it off.

It's so nice to have so much patience.

"Right, well, are you ready to go to this train wreck of a dinner?" I muttered, and Potter blinked.

"I haven't finished my rice," he said thickly, swallowing a large mouthful as a few rice pieces fell out of his mouth and stuck to his chin. I grimaced. Oh, the table manners. You can tell he's been raised in one of the most influential and rich families in the wizarding world, can't you?

"We're going to your parent's house for dinner, can't you just wait until then to eat – it's going to be about half an hour," I muttered in frustration, angrily tossing a chunk of hair over my shoulder and wondering whether I could just tie it back in a braid.

"My mum is going to be late getting home from work today, so my dad is doing the cooking. He can't cook. At all. Trust me when I say a plate of brown rice is better than whatever my dad is going to serve up."

"Well, he can't be a worse cook than you," I countered, and Potter flipped me off again. The bloke is going to get muscle spasm in that finger if he's not careful. And then it won't work, he won't be able to be an Auror anymore. And because he got fired, he'll be shunned by his family, become an alcoholic, and as a result, die at thirty five. If an early grave isn't a reason to stop shooting people the middle finger, then I don't know what is.

Well, that and the fact it's really bad manners.

"We should probably go, I said we'd be there ten minutes ago," Potter shrugged, and I rolled my eyes. Hauling his very fine arse off the couch and padding over to me, dislodged his wand from the back of the seat cushion he had been sitting on and jammed it into his back pocket.

"Take my arm; I'm going to have to be the one to apparate, because you won't be able to get into the house. I have immunity against the shield charms." I frowned at the smug tone in his voice. Ooh, wow, big deal – you can get into your own house.

Just watch whilst I positively quiver with jealousy.

"You might feel something as you cross the shield charms, because even though you're with me, you're still unknown to the defences. So no bitching about it when we get to the other side. You ready to go?" I breathed out hard through my nose.

"Let's just get this train wreck over and done with," I sighed, and Potter smirked. That stupid, smirky-smirk-smirkerson smirk that so frequently seems to feature on his face.

"That's the spirit, Woods. Nice of you to be so optimistic." I scowled at the side of his head and went to flip him off, but before I could do so he had grabbed my arm and pulled me into his side, spun on the spot and pulled us into the all-too-familiar devil tube of nauseousness.

It was pressing on my insides, squeezing the breath out of my lungs, pushing my limbs back into my body and my features back into my face, my neck frozen in place, unable to move, spinning in the blackness – I could no longer feel my head.

After what felt like an eternity – but in reality was less than two seconds - the tube seemed to evaporate, and was instead replaced by the horrible sensation that I was being dosed in icy water, punched in the gut and being pushed backwards.

For one short moment, I thought I was going to take off again, to be apparated away from the Potter house, but no – a second later my feet were on the solid ground at the world had stopped spinning, everything shifted back into focus and the red behind my eyelids faded a little.

"Shit, Woods!" Potter hissed as I keeled over sideways, and the last thing I saw as the world blurred around me was his arms clasping around my waist, just before I hit the ground.

Well, would you look at that? Potter can be chivalrous.

~+~

"Woods?"

Something was poking me on the ankle, softly at first and then a little bit harder. And then the poking was replaced by a sharp flick, and I wanted to kick whoever was doing it but I was just too tired.

"Why do you call your girlfriend by her surname, you weirdo?" A female voice asked, and I vaguely placed it as Potter's sister. That actually is a good point – I should probably make an effort to call him 'James' or something.

"Just an... affectionate thing," Potter muttered, and I even I could hear the resentment in his voice. Just answer me this, Potter, how are we supposed to convince your family we're dating (for no reason, I would like to point out) if you can't even talk about me without sounding like you want to tear your own larynx out?

"Well, it's weird. Stop it." Lily said flatly, and I almost wanted to laugh. But given the fact I couldn't feel my head, laughing had been pushed quite far down on my to-do list.

Suddenly there was something cold and pointy was being pressed into my temple, and gentle arms were propping me up against something that felt like a couch cushion. I went to open my eyes, but the just didn't move. My whole body felt like cotton wool.

"Enervate," the voice said, and something that felt oddly like an electrical current seemed to pulse from the end of the wand pressed to my head, flowed straight through to my eyes, and suddenly they didn't feel quite so heavy anymore.

I opened them slowly to see the smiling face of a middle-aged woman looking down at me – her red hair cut into a short bob and her warm brown eyes crinkled at the sides from years of laughing. But now they didn't look so amused, they were staring down at me with an odd amount of concern, for someone who she'd never really met before.

Then again, I am the girl that 'saved' her son from years worth of partying with skanks in dingy muggle nightclubs.

"Aimee, darling, are you alright? Is your head feeling okay?" Ginny Potter laid the back of her hand on the back of my forehead, probably checking my temperature.

"Yeah, I'm fine, tar," I muttered, and I heard a sharp release of breath from whoever was sitting next to my feet on the couch.

"James forgot to mention to us that you have a strong dislike for apparating. If he'd bothered to mention it then we could have organised another way for you to get here. It doesn't really set a great first impression of us when our house attacks you when you try to visit." She rolled her eyes good naturedly and the red headed girl sitting next to James elbowed him in the ribs.

"Way to go, tosser – you could have killed your girlfriend," Lily rolled her eyes at Potter, who elbowed her in the ribs.

Seems to be a bit of an elbow war going on down there.

I'm not getting Potter any ice if he hurts himself.

"But regardless, my love, it's a pleasure to meet you," I smiled at her and wondered what the ultimate I-am-the-best-girlfriend-for-your-son-please-love-me response? Probably not 'I'm not actually dating your son and he's paying me off to be here'.

"It's... um, lovely to meet you too," I stammered. Smooth, Aimee, smooth. You're just a regular actress, aren't you? Why don't you consider that as a new career choice?

"Dinner will be ready in a few minutes, I'm just going to pop out and check on it – Harry's cooking, so I want to make sure that it's actually edible," she smiled at me and squeezed my shoulder warmly, before smoothly easing herself into a standing position and heading off somewhere behind my head.

"I'll just leave you two alone then," Lily said into the newfound silence, and with a cheeky wink in Potter's direction (and an impressive swerve to avoid the resulting elbow that was jabbed towards her) she headed out of the same door that her mum had left from.

This left Potter and I sitting there in an awkward silence, Potter glaring moodily at the floor and me glaring moodily at him.

"Well, that was a wonderful start to the evening – you passing out in my parent's front garden," Potter snapped eventually, I resisted the urge to kick him in the ribs. My foot was only about three inches away from him... I just had to lift it a little bit and I could just kick him really hard...

"Well you mentioned there might have been a little discomfort apparating here, you didn't mention that fact it would fucking try to beat me out of the house! I told you this morning that I pass out a lot when I try to apparate." Potter glared down at the floor again.

"Dinner will be ready in a minute," Potter sighed, hauling himself off the couch and turning to face the mirror, twirling the ends of his hair between the tips of his fingers, "So you should probably get off your arse and get ready to eat."

I glared at him and slowly eased myself up into a sitting position, regretting ever agreeing to go and meet James Potter in the Leaky Cauldron.

What the bloody fuck was I thinking?

"Here, Aimee, you can sit next to James," Lily smiled, wrapping an arm around my shoulder and shoving me down into the seat next to King Prat himself.

I tried not to scowl, but fucking hell, was it hard. Just sitting there, all haughty and bored and uncaring, it just makes me want to rid his nostril of those pesky nose hairs using brute force. But I suppose ripping the hair out Harry Potter's first born, especially at said saviour of the wizarding world's own dinner table, may be a little controversial.

Potter stiffened slightly and glared down at his empty plate, an expensive china affair with patterns so intricate that the maker probably went either blind or insane whilst making them.

What's wrong with a jumbo pack of cheapo plates from IKEA?

They all do the same thing, they're just a bit of hard stuff to rest your food on – the actual scram doesn't taste any better because you're eating it off something that cost more than my rent per month.

Ginny Potter came in from the a large door that presumably led to the kitchen, sat down next to Lily and smiled widely at me.

I smiled uncomfortably back. Why is this family so nice? If Potter tried to come to a family dinner with my family, he'd be treated to the whole family's medical history courtesy of my mother, a few glares and shushes so he can hear the Quidditch on the Wiz-TV. Brent would probably kick his feet up on the armrest of his chair and ask him to hold a mirror so he could fix his hair – as well as steal his roast potatoes when he wasn't looking – and Mark would quiz the shit out of him about his intentions until he managed to find a reason to hate him.

And Jack would probably scream and throw things if he decided that Potter was unlikeable – which he is – and would then proceed to be sick on his shoes when he wasn't looking.

Yeah, it's a fun affair, meeting your girlfriend's family when you're dating me.

The bloke before last cried. Honest to Merlin cried. Though I think that might have been because Jack bit his leg and Mark 'accidently' spilled boiling hot soup onto his arm, but I'm not sure.

Regardless, we broke up the next day. We would have split like the proverbial banana that night, but he ended up announcing the immediate need to walk his dog (he didn't have a dog) and left sharpish.

Which was probably a smart idea, because I was pretty sure I saw Mark sharpening one of the kitchen knives with his wand when no one was looking.

"So, Aimee, I heard Jamesie dragged you to a press conference this morning," Lily grinned, and then glanced around, "Hey mum, where's Albus?"

"In his room, he'll be down as soon as he smells that dinner is ready," Mrs Potter answered absent mindedly, fiddling with the sleeves on the bottom of her shirt, "Though whether he'll be able to smell it, I'm not sure – it smells like your father is burning socks in there."

Lily laughed, an obnoxiously loud laugh that bounced around the room, and I subconsciously found myself waiting for the hushing noises to come, so my father could hear the Wiz-TV.

Lily nodded, and quickly turned her attention back to me.

I twitched my ankle, as though this action alone may cause me to sink into the chair and disappear into nothingness. Mum and dad have two other children, they wouldn't miss me too much.

"Yeah, I went to a press conference," I muttered, wishing I'd put some nail varnish on so I at least had something to fiddle with. Lily blinked at me, as though she was expecting me to elaborate. I tugged on the ends of my hair.

"And how did it go?" Lily prompted, taking a sip out of her water goblet and pulling a muggle mobile, much like Potter's, out of her pocket. She glanced at it quickly, frowned a little bit and then shoved it back into her jeans, looking a little put out.

Boy troubles?

How could she, when she's that pretty? And she's the daughter of Harry Potter. I don't think you can get much better than that.

"It was alright," I shrugged mildly, "They kind of leap on you, but it wasn't too bad, I suppose." Lily's eyebrows rose slightly.

"Wasn't too bad? They must have gone easy on you, love. I remember when I was about thirteen, and Daddy dragged me to my first conference, and they were absolutely awful. They made me cry. Made all sorts of comments about my weight, my friends, whether boys were going to use me, whether I lived off my dad... Urgh, they're awful." Lily shrugged sympathetically, and I smiled awkwardly at her.

You know, I may consider liking Lily Potter. That's rather strange, because I usually don't like anyone, full stop.

"They did seem to get all excited about the fact I grew up on a council estate and have no job," I rolled my eyes, and Potter instantly choked on his water, waving his hand under the table to tell me to shut the fuck up, right now.

"Wait - you have no money?" Lily's eyes widened and her jack fell slack, and everything I'd considered about liking Lily Potter fell out of my head.

"Lily! You can't say things like that!" Mrs Potter protested, swatting and her daughter and flushing the same colour as her hair. I started down at the tabletop. Wonderful. Once again, the money, or lack thereof, I've got in my bank account has become the main topic of conversation.

And you all know it's one of my favourite subjects.

"Erm, I have a little of my redundancy pay left," I murmured uncomfortably, and Potter shifted in his seat next to me. I hoped beyond home that this was making him uncomfortable, to the point where he was considering drowning himself in whatever was being burned in the kitchen – it smelled like cooking rubber.

I was praying that an owl would suddenly sweep through the window and upturn the pan when Mr Potter was looking, but I knew the chances were stacked against me – when was the last time you heard about a melted rubber eating bird attacking security locked houses?

Wasn't on last night's news, I'll tell you that now.

"Oh," Lily said, fiddling with one of the forks in front of her.

Why do you need more than one fork? Surely one is enough to stick into your chicken. Or is this one of those situations where the chips and the chicken cannot be eaten off the same fork.

Which fork is for chicken and which one is for chips?

Oh, bloody fuck.

Well, I'm very sorry if I fuck this up, but unfortunately I was not warned that I would have to brush up on my Tea with the Queen etiquette skills before I came to eat my scram. Who needs to make dinner into such a difficult affair, anyway?

"Dinner will be ready in about a minute, I'm just having a bit of trouble pouring it into separate dishes!" A deep voice called from behind The Door (it is now being capitalised due to the increasingly... unusual smell originating from behind it), and Potter groaned.

"What the bloody f-lip is he cooking?" Potter snapped, and Mrs Potter shrugged, looking a little exasperated. Surely the stuff isn't HAZMAT approved – anything that smells like that is going to have to be poisonous.

Lily's response – most likely something tastefully amusing and filled with affection – was cut short by hammerings on the front door, which was so loud it sounded like at least five people were knocking. Potter glanced at Lily, who glanced at Mrs Potter, who looked surprised.

I took a sip from my water goblet.

There were elephantine footsteps hammering down the stairs and a second later the sound of the door crashing open, as I can only assume that Potter's brother opened the door.

"Hello!" A cheerful voice called, and I'm pretty sure my heart stopped beating. It sounded like... but it couldn't be. But if it was... how would I explain being here? I just fell out the sky and ended up here, eating dinner with the Potter family?

Yeah, and I recently bought a flying pig. It's called Ralph.

"What are you guys doing here – and why is there so many of you?" A male voice asked, that I could only assume belonged to the lovely Quidditch player Albus Potter.

"Well, most of us wanted to meet James' girlfriend – Aunt Ginny says that he said he'd been reformed, and he might be in love with her –" Um... what? "So we all wanted to meet the miracle worker." Another voice answered, deeper this time. "And I'm not being funny, I live with the bloke, and he's never mentioned a new girlfriend, and I've never seen her..."

"Oi, stop gabbing, Fred. Let us in, Al, this lot smells and I want to get away from them."

"Don't be harsh, Roxy, you know we all love you."

"Shut it, Louis, no one cares what you think –"

"Will you stop picking on your brother, Dominique?"

"Sorry, maman."

"You got told off, na-na-ne-na-na-"

"ALBUS POTTER, LET US INTO THE BLOODY HOUSE NOW BEFORE I HEX ONE OF THIS LOT."

Please do not tell me all of his cousins are here. Oh good lord. Where can I hide? I could go to the bathroom. Where is the bathroom? Will I look rude if I excuse myself when I know that they have guests that have come to visit me?

I glanced at Potter, who had his head in his hands and looked like he royally wanted to die.

Suddenly there was trampling noises like a heard of rhinos had been released, and I was suddenly scared that the house was going to collapse with the combined vibrations of them all. And then the door crashed open, and my eyes locked with more people than I had ever seen in such a small place before.

Potter started banging his head on the table. Everyone ignored him.

"Let me through, I want to see her," Molly called, and before I had managed to ninja drop to my knees and roll like an MI5 agent to anywhere that did not contain an unknowing best friend and most likely her charming fiancé, she had stepped to the forefront of the rabble.

Her eyes locked with mine, and her jaw fell open.

"Aimee?"

"Molly, I can explain-"

"Oh, you can explain why you, my best friend, failed to mention being in a serious relationship with a member of my family?

You know what? I. Hate. My. Life.








---




disclaimer: nothing in this chapter belongs to me.

wowsa... sorry this chapter took so long. but i do have about half of the next chapter written now, which is good ~ and all of my exams are now over :) so anyway, any thoughts on this chapter?

ellie :) xx





---
---


amazing chapter image by Magic_Phoenix.





---


"I – I... well, you see... I..." Aimee Woods, linguist for the stars. Really, I'm so eloquent it's not even funny. I should be one of those people that go and make inspirational speeches to large crowds of people, to the point where they all climb up on nearby fountains and start banging their tambourines in the air, celebrating my extraordinary wisdom.

Molly's eyes flashed a little bit, but before she could open her mouth and unleash the Weasley Temper upon me, there was a loud interruption in the form of the saviour of the wizarding world, who had bumped the door open with his hip.

We all wheeled around to stare at him, and he blinked back at us, all kitted out in a smart shirt and trousers, an apron emblazoned with the words 'Licensed to Grill' and floral oven mitts. Floral. Oven. Mitts. If only the people of Witch Weekly could see him now.

"Dinner is served," Mr Potter proclaimed, setting down the large pot he was holding in the centre of the table. Everyone blinked at it.

The smell was a lot stronger now, kind of a mix between the smell of a tuna boat whilst it's out at sea, burning rubber and charcoaled socks. The kind of smell you'd expect on the pathway to Hell.

Lily had her hands pressed against her nose and was going a little red from reducing her own oxygen levels, Potter was gagging over his shoulder with his fringe flopping in his face and Mrs Potter was staring, wide-eyed, at the Pot of Death.

I seemed to be the only person that was not physically reacting, having been treated to cooking á la Mark Woods every now and again (he has served burnt salad on more than one occasion, let's put it that way) and was used to this kind of... aroma.

It's not dissimilar to the stink of Brent's room in the summer. Merlin only knows what he does in there, but it smells like something died and was left to rot.

When he was fifteen, Mark was convinced he'd killed someone and was hiding the body, so he launched a full scale search of his room to check. The good news was the there was no body – or dismembered limbs – and Mark managed to find three of his old textbooks, our old parrot cage, a Wiz-TV that had gone missing and the steering wheel of the neighbour's car.

The bad news was the when Mark tried to stand up after checking under the bed, he slipped on a banana skin – yes, just like in movies – and whacked his head on the bed post, cracked his skull and had to be rushed to hospital.

One lovely medical bill later, Brent was forced to clean out the entire room from top to bottom. Upon this search, he found the dentures that my grandmother lost four years ago. So yeah. I was pretty used to that kind of smell.

"Whatever is in that, I'm not putting it in my mouth!" Albus said in horror, from where he was standing next to Molly.

Mr Potter glanced up at him, looking a little hurt, and glanced down at Mrs Potter with an anxious expression, as though seeking comfort for whatever was festering in that pot. Mrs Potter gaped at him.

"I, well, Harry, dear, maybe you could... we could always..." Mr Potter's expression fell a little with every stammer that escaped his wife's lips, and I couldn't help but feel sorry for him. I began to consider a possible reason for Potter's unbelievable inability to perform the most basic of the culinary arts.

Mr Potter glanced around the table and his eyes fell on me. You know, for a man in his early forties, he is a fit looking bloke. His eyes are nice and sparkly. Shame he's married. And that he thinks I'm dating his eldest son.

Yeah, if anything is going to put a damper on a relationship then it's a marriage or the fact you might one day be their daughter in law.

Which I never will be. Not even if he bought me bloody Buckingham Palace.

"You must be Aimee," Mr Potter smiled, holding his hand out to me, "It's a pleasure to meet you." I smiled at him and slapped my hand against his, before resuming my apprehensive staring at the Pot of Death.

"Pleasure to meet you too, Mr Potter." I smiled, and he stared at me a little strangely, before slowly moving his hand back to his side and glancing, looking a little amused, at his wife.

"Please, call me Harry," Harry said slowly, and Potter was shaking a little next to me, like he was trying poorly to suppress laughter. Come to think of it, that was the first time that I'd ever heard Potter laugh – though I couldn't hear him, per se. But I had a feeling he was laughing at me.

Prick.

"Did you just, um, high five my dad?" Potter snickered, running his fingers over his chin in quiet contemplation as he stared at me. I blinked at him. Erm, your dad held his hand out to me, Potter. Are you blind as well as stupid?

I just cocked an eyebrow at him and didn't bother to answer, fiddling with the lacy hem of my dress. The lacy hem of Molly's dress. Shit, Molly. I turned back around quickly and saw her standing in the same position to before, her arms folded tightly over her chest and her eyes narrowed at me. Lorcan was standing next to her, one arm wrapped around her waist.

He didn't look best pleased either, but that might have been because Potter is one of his best friends and he didn't know I was his 'girlfriend' of Merlin knows how many months.

You know, if this shit loses Potter and I our best friends then I will kick him so hard that the chances of him ever having children will go down like a lead balloon.

"Molly, could I have a word with you?" I asked into the awkward silence, and she cocked an eyebrow at me. Potter stiffened from next to me.

He stiffens a lot, doesn't he? Maybe he has issues with his joints. He should probably see someone about that.

"Depends. Are you going to tell me the truth, or lie to me again?" Molly snapped tightly, her face flushing a similar colour to her hair. I opened and closed my mouth a little, and pushed away the vague plan that I had been considering – it involved the Pot of Death and Lorcan's head, let's put it that way.

I had gotten the vague impression that would probably make the atmosphere even more awkward, funnily enough.

"I never lied to you..." I muttered, and out of the corner of my eye I noticed Lily and Mrs Potter exchange confused glances, "I just withheld... a little information." Could this be any more awkward? Fucking turtles are going to start rolling around like blasted dust bunnies in a minute.

"Withheld infor- withheld information? You withheld the fact that you're fucking my cousin?" My mouth dropped open as words I had never imagined would come out of Molly's mouth whipped around the room. Lorcan's eyebrows disappeared into his hairline.

"Molly Weasley!" Audrey snapped, clutching at her heart as her husband spluttered and pushed his tortoiseshell specs further up his beaky nose.

How those two managed to swim their way through the entire planet of normal people to find each other is beyond me – who would have guessed that they would ever have been able to find the one other person in the world who is as much of a stick in the mud as themselves?

It's quite remarkable, really.

"Molly! We do not use such vulgar language in our family! And especially not in front of Lucy!" Percy hissed, glancing around as though he expected some random bint to be pressed up against the window, listening to Molly's words and making a snap judgement about how he raised his family. Yes, because then the world would just end.

Molly brushed them off with a flick of her wrist, and all of the blood in her mother's face seemed to drain into the tip of her nose.

"Molly! Please do not forget who is financing the majority of your wedding, young lady!" Molly's eyes narrowed a little, and the scowl slowly slid off her face. Lorcan squeezed her hand, annoyance sketched across his features.

I remembered the rough few weeks after the wedding planning began, when Molly realised that the lavish wedding they both wanted would mean a few years saving and a lot of skimping. So after accepting the money as a wedding present from her parents, the swan-infested do seemed like it was going to go ahead just fine. That is, until Lorcan found out how she was paying for it.

I don't even know what his issue really was. I think it was one of those Gryffindor pride things – he didn't like the fact he wasn't paying for his own wedding.

Weird, because I'd be thrilled if someone else paid for my stuff.

"Aimee, hallway. Please. Now." With a quick eye-narrow in my direction, Molly turned on her heel and stalked out of the room, leaving behind an awkward silence. Every eye was on my reddening face. Potter was still shaking with silent laughter.

Bastard .

The Pot of Death gurgled ominously behind me.

"I'm just..." I muttered into the silence, gesturing to the door that Molly had left out of. Potter was sitting with his eyes clenched shut and jaw tight. Strange bloke.

As I rose from my seat, I became painfully aware that far too many pairs of eyes were watching me. I wouldn't mind, I'd met the majority of the family before – and yet they were staring at me like I was some kind of exotic animal in a zoo.

I crossed the room briskly, wishing that my shoes fit properly so they wouldn't keep falling off and then slapping me across the heels when I stepped down. Harry and Ginny glanced at each other in confusion as I stepped out the room and into the cooler hallway, where Molly was parked at the bottom of the stairs.

She glanced up at me from beneath a curtain of red hair, her kohl-rimmed eyes narrowed and her front teeth digging into the flesh of her bottom lip. She looked pissed, but it wasn't just that. More than anything, she looked hurt.

"Why didn't you tell me?" she asked, tucking a large chunk of hair behind her ear so she could watch me properly. "I've been telling you about James' crazy-ex and all her plans to try and win him back, and you just didn't bother to mention that I was actually talking about your boyfriend?"

I opened and closed my mouth like a demented goldfish, before sighing and dropped down on the stair that Molly's feet were resting on, leaning my temple against the side of one of her knees.

"Pot – James wanted to keep it a secret until we... um... got serious enough to think it was going somewhere," I bullshitted, glad that Molly could only see the back of my head as I winced and flushed a little. "And then he wanted to let his family know. I didn't tell you because... he, um, didn't want anyone in the family to know. And you're in the family. I'm sorry I didn't tell you."

Molly didn't move, and didn't say anything. We both sat in an uncomfortable silence, contorted into uncomfortable positions on the Potter's staircase.

"I would have told you, even if Lorcan didn't want you to know."

I sighed and tucked a random strand behind my ear, pursing my lips in displeasure when I realised that it had begun to curl its way out of the straightening charm already. It was probably caused by the putrid fumes that had been emanating from that pot of 'food' back in the dining room.

"Look, we can sit here and pick holes in what happened all night, but the point is that I didn't tell you, and moaning about it isn't going to transport us back in time so you suddenly know everything." I snapped, losing my patience.

So I didn't tell her one thing. We weren't in Hogwarts anymore, where everyone lived on top of one another in some kind of crazy, fucked-up democracy. We weren't back in the times when girls had to tell their 'besties' everything because that was just the way things rolled. If I wanted to keep something private, then I would keep it private.

And it was nothing to do with Molly who I was dating, if I didn't feel like divulging the information.

"Whatever, Aimee. I'm just pissed – this was something that you should have shared with me – he's my cousin, and you're my best friend. For fuck's sakes, you're my maid of honour and James is Lorcan's best man! Where you just going to tiptoe your way around it until we all eventually found out?" I rolled my eyes. Molly was acting like a spoiled teenage child that hadn't been told a secret that everyone else knew.

"Well you were obviously going to find out, we told his parents tonight, didn't we?" I snapped, pushing myself off the stairs and turning around to face her.

"Why are you acting so pissy – I'm the one with something to be annoyed about!" Molly snapped back, also shoving herself off the stairs and crossing her arms over her chest.

"Because you're acting like such a brat! Get your head out of your arse, Molly – the world doesn't revolve around you. You're acting like a child, just because I didn't tell you one thing about my life. Well, now you know, so just throw a party and move the fuck on." I ran my hands through my hair and sighed, before turning on my heel and stalking back into the dining room.

As the door slammed open a little harder than I had intended it to, the loud conversation that had been taking part between the family skidded to an abrupt halt. Lorcan stood up quickly and pushed past me, out the door and grabbed Molly's hand.

"Let's go. I don't want to be anywhere near James at the moment." Lorcan snapped, and I winced. Wonderful plan, Potter. Get both of our best friends pissed off with one of us, just because you want to hide your manwhore ways from your parents.

Jeez, was he having a piss when they were giving out common sense, or something?

There was a second of tense silence, and then the sound of the front door slamming behind them. Fred Weasley cleared his throat loudly, before deciding to break the silence. He didn't seem to be a fan of quiet moments.

"So, Albus freaking Potter. When is your next match – Sarha really wants to go to one of your Quidditch games. I have a feeling that she might fancy you more than she fancies me, you know." I dropped back down into my seat and cocked an eyebrow at Potter, who mouthed 'his girlfriend'.

"Next Saturday, mate. Us versus Puddlemere United." Albus turned around and faced James and I, his face lighting up. "James, you should bring Aimee to a match!"

Potter instantly sat up from his cool-boy slouch in his chair and frowned, as I decided to once again prove my prowess at fluent eloquence.

"Um... well, you see, I... erm – I've got quite a lot on my plate at the moment, and I... um, I mean, yeah, so – I mean, Pot – James! I mean James, probably has a lot to do too, and I, well, I don't even like Quidditch that much, and well, you know..." Potter blinked at me like he thought I had gone insane, before turning back to his brother and shrugging.

"If you want, I can. Aimee doesn't like Quidditch that much, but I can bring her along to a match if you want to get to know her better." It took everything in my power not to swing my leg out and give him a swift kick in the ankle.

I don't think he's quite managed to grasp the concept that he's supposed to ask me before he goes and makes plans for the rest of my life.

What if I had something going on that day? What if I had a funeral? I could have had plans to mourn a beloved member of my family that had unfortunately passed away, but Potter didn't seem to care. No, instead he made plans for me to go and stand in a sweaty, schizophrenic crowd that smells like a backstreet in the wrong side of London, screaming profanities at a load of baboons on broomsticks tossing a ball at one another.

Ah, he knows what I like.

Albus looked like he was going to respond when Fred suddenly jumped out of the position he had acquired, perched on the edge of the dining room table, and glanced at the watch on his wrist, hissing expletives under his breath.

"Fuck, Sarha was expecting me ten minutes ago – she goes apeshit if I'm late for things. I'll see you later. James, I'll see you back at the flat. Aimee, nice to meet you." Fred winked at me and bolted out of the door, leaving me wondering how it could be 'nice to meet me' when I hadn't even spoken to him.

Maybe he was just being polite. His family did seem to have a lot more manners than mine.

Had Potter being going to dinner at my house, he would have already left by this point, most likely with several bruises, beak marks up his arms and his hair full of burnt cabbage and chicken. Because that's just the way we Woods roll.

"Look, we should all probably go. It looks like Harry has only made enough food for the six of you, so we'll just... leave." A random Weasley said, staring apprehensively at the gurgling pot. He had red hair that was greying at the roots, and was tied back in a loose ponytail at the nape of his neck. A fang hung from his left ear, his arm around a woman with hair that looked like melted silver.

Harry blinked and looked like was going to say something about there being plenty of food to go around, when a woman that I recognised at Hermione Weasley quickly leapt into action and seized her husband's arm.

The smell from the pot began to get even stronger.

"No, no – we should go. Meeting your son's girlfriend is a private affair, and we've been nosy enough... We should leave." Ronald Weasley nodded quickly, seized his daughter's arm and began to haul them out of the room.

The rest of the Weasleys also filed out, the majority of the young uns laughing over Fred's speedy departure under fear of his girlfriend's temper. She sounded like a girl I could get on quite well with.

"He's so whipped," Potter grumbled, slouching back down in his chair and snatching a bread roll out of the basket that had appeared in the centre of the table during my absence. With the smell still seeping from under the lid, it looked like that might be what we were having for dinner.

"Oh, and you're not?" Lily smirked, and I flushed a little. "You've only been with Aimee for a month and you've already said you think you might be in love with her." Lily giggled as Potter's face turned to a delicious shade of beetroot and he began to splutter, losing his cool for the first time.

"Lily!" Ginny snapped, staring wide eyed at my shell shocked expression. Lily giggled again.

The sound of the front door closing echoed around the room, followed by the sound of girl shrieking and someone else swearing loudly in French.

"Dom, what the fuck did you punch me for? Sadistic bitch!" A voice yelled from outside the window, and Harry rolled his eyes, dropping down into his seat and pulling off his (floral) oven mitts.

"Because you tried to trip me over! Urgh! Little brothers are so fucking annoying!" The female voice shrieked back, in such a pitch that I was nearly sure it was only understandable to our canine friends. There was then a scraping noise, a bang and a smash of breaking pottery.

I'm taking it someone threw a flowerpot at someone else. What have I gotten myself into?

"I – I think we should just start dinner, before Aimee runs for the hills. We didn't mean to drop you in the deep end with the Swiss Family Mad – they just show up whenever they please because they're a load of nosy buggers." I smiled a little and helped myself to a bread roll.

"Hey, Daddy, I tell you what, I'll serve the dinner. You've had to stand up and cook it." Lily smiled, batting her eyelids at her father and snatching the ladle out of his hands, dragging the Pot of Death across the tabletop towards her. Harry frowned a little in confusion but then shrugged, as Lily pulled the lid off the pot.

The smell rose like a skeleton from a grave, swirling into the room, infecting all the clean air... it was like burning socks, charcoal... it was indescribable. I didn't see how something that could be considered edible could ever smell like that. I resisted the urge to gag as Potter turned an odd shade of white and pressed his fingers against his mouth to hide the fact that he was almost dry retching.

Ginny Potter shrieked a little as Harry gazed proudly at the pot, unhooking the apron from his ear, as it had gotten stuck when he had tried to remove it. Albus looked like he wanted nothing more than t to just be swallowed up by the floor.

"This looks... interesting, Daddy," Lily said slowly, before tilting her head and winking subtly at Albus.

He rose from his seat with a cheery smile on his face and clapped his hands like a street performer in the middle of Camden Market. He looked like he'd taken a bad class on Shakespearean acting, the way he was beaming and walking like he had a wooden leg. But hey, who was I to judge?

"Hey, sis, how about I help you dish the... food out?" Albus grinned, seizing the bowl from in front of his mother and holding it out to Lily. I cocked an eyebrow at Potter, who just looked completely perplexed.

"Why, that would be wonderful, brother!" Lily responded, offering Albus a cheery thumbs up. Even their parents seemed a little creeped out, which led me to believe that they didn't behave like that on a regular basis.

Lily dipped the ladle into the bowl and scooped something up, turning a mild shade of grey and looking a little ill, before pouring it into the bowl that Albus was clutching.

"Um, Dad, just out of curiosity – what is this? Is it... casserole, or something?" Albus asked, peering anxiously into the bowl as Lily filled it up a little further.

"It's a homemade mushroom soup," Harry answered, "Why, can you not tell?" Ginny had her eyes pressed shut and her head in her hands, her elbows resting on the table as Lily filled her bowl to the brim with something that mostly resembled thick and lumpy gravy.

"No, no... you can definitely tell that it's homemade," Albus said slowly, shaking the bowl a little in his hands so the contents sloshed about in a non-too-appetising way. "Did you follow a recipe or something, or... did you just make your own?"

"No, I made my own. See, I saw this show on the Wiz-TV called Wookery – like Wizard Cookery, you see? – and it was all about how to cook with a wand and make all these really nice meals. And this man came on, and he said that the best thing a chef can do is learn to experiment with foods. So I thought I'd add things that went well together into a soup, and see what it came out like. I know it's got a bit of a powerful smell, but I think it will taste alright. You like all the foods that have gone into it." Harry smiled and leant back in his chair, as Albus clutched the bowl apprehensively.

"And what foods did you put into the... soup?"

"Well, mushrooms, because it was supposed to be a mushroom soup, and paprika, and cumin, and cinnamon – you all like cinnamon buns, so I tried that – and spinach, as well as rocket, lettuce, cabbage, barley and parsley... erm, chilli, red pepper, baby new potatoes, double cream – it looked a bit thick by this point, and your Nan's soups are always really creamy – and then a bit of chocolate to give it a twangy contrast." Harry beamed proudly. Lily looked a little faint.

"Right... you put chocolate in a mushroom soup?" Lily muttered, staring down into the bowl with newfound horror.

"Oh, and some grated orange and lemon zest, curry powder, and kiwi!" Harry remembered. "The bloke on Wookery said that if you just use a load of boring ingredients that everyone else has used before, then nothing new is ever discovered."

He jabbed his finger at the soup before adding, "That could make us millionaires, son."

"Dad, we already are millionaires," Albus muttered, before Lily trod lightly on the side of his foot and offered him a discreet wink. Potter and I once again exchanged confused glances.

Harry was still beaming proudly at his kiwi and chocolate filled mushroom soup.

There was a second of tense silence before there was a loud, exaggerated scream from Albus Potter – small aside, the bloke that makes his living from posing shirtless with his muscles all free and akimbo in the magazines of Merlin knows how many pre-pubescent girls... and yet he screams like one. He staggered backwards like an actor on a dodgy soap opera aired at one thirty on a Tuesday afternoon, the bowl somehow flying out of his hands and over his shoulder, landing with a loud smash on the floor behind him, the contents splattering everywhere.

"Albus! So clumsy!" Lily scolded, shaking her head mockingly. I resisted the urge to smirk.

"I know! I am so sorry! Here, let me try again." Albus seized my bowl and took it back to Lily, holding it out as she quickly distributed four ladles of soup. The both looked like they were trying their hardest not to gag as the smell got stronger, what with it being sloshed about and all.

Harry Potter was staring at his children in suspicion, one eyebrow cocked in wry amusement. Potter chortled into his hand next to me, struggling to keep the noise down so as not to alert his dad to his children's not-so-covert operation.

"Wait, Al, there is a bee on you! Hold still while I use my free hand to bat it off!" Lily yelled loudly, swatting her hand about like she was bitch slapping someone.

Albus screwed his eyes up like he was being tasered and clenched his fists tightly around the bowl; as though Lily's gentle swats were causing him untold agony. Harry had leant forward in his chair at this point, looking completely bamboozled by his children's plain freakish behaviour.

As Albus clenched his fists around the bowl just a little bit tighter, it broke in half in his hands, and the many pieces dropped to the floor and shattered into tiny little grains. The soup lay splattered along the ground, up the table leg and in my shoes.

Have you ever had poisonous soup splattered all up in your griddle? No? Then you have no right to laugh at that.

"Lily – I seem to be spasming! Lily, I can't control my hands – help me! Help me!" Albus – with his eyes still clenched tight shut – began to stagger forwards, his hands beating mid air until they came into contact with the giant pot. A lot of force from Al – accompanied by a strained grunt – and the pot went crashing to the ground.

With a mighty metallic clang, it smashed to the floor and spewed the contents everywhere.

I jumped a little and nearly leapt out of my chair, but managed to save myself as Harry leapt to his feet with a loud cry, splaying his fingers at the remains of his beloved creation, which was spreading wide in a huge puddle on the floor, splattered up the walls and dribbling down the table leg.

"No! I spent so long on it!" Harry yelled in shock, and Potter's shaking got heavier next to me, as the urge to laugh got stronger and stronger.

I didn't want to look at his face. If I looked at his face, then I would see him looking amused – looking carefree, and I didn't want to ever have a memory of him like that. I wanted to be able to remember him as the miserable git that darkened my doorstep with his cock-and-bull plans to fake date, just to impress mummy.

I mean, seriously – a fake girlfriend? What kind of imbecile ever believes that is a good idea? Okay, maybe telling your mother that you do plan to settle down eventually, and there is a girl that you have your eye on... maybe. But basically paying off a girl to come and meet your parents, pretending to me your fucking one true love or whatever shit I'm supposed to be, is just insane.

It's not like I've even just been introduced – he's fucking told his family he could be in love with me. I mean, thanks for consulting me, Potter.

If he thinks that I'm going to gaze lovingly into his eyes and giggle like a twat whenever he smiles, then he's got another thing coming. Doing such a blasphemous thing would probably give me an ulcer.

What are they going to think when we suddenly and miraculously 'split' in a few weeks – wait, how long am I even going to have to do this before? – and nothing remains of our 'loving' relationship other than his name on the deeds to my new flat?

Well, I suppose I'll get a lovely reputation as a gold-digging bitch. Wonderful.

"What are we going to have now? And just think, Albus – this was supposed to be a special meal to impress your brother's girlfriend! She wasn't supposed to arrive and have her shoes filled with soup!" I flushed as Al pinched his lips together.

Being the owner of a pair of ears, eyes, and a nose, he knew full well that I would not have been impressed, had I been held down and force fed the poison that Harry so lovingly called his 'creation'.

Because trust me, being held down and force fed was the only way that it was ever going to get past my lips.

"Well, darling, I have one of those defrostable pizzas that we bought from the muggle supermarket – we can heat that up." Harry pouted, and Ginny patted him comfortingly on the elbow. "And we can add some of those potato wedges you like – does that sound good?"

Harry pouted and scuffed his shoes along the ground like a teenager, before shrugging and nodding.

"Yeah, yeah, that sounds fine. I'll go and pop it in the oven. Dinner will only be a minute, Aimee – sorry about the wait." He shot me a friendly smile and then pushed off into the kitchen, pulling his wand out of his back pocket and quickly cleaning up the smashed pot.

There was a moment of tense silence, before Lily broke it with a badly contained giggle. Ginny turned a disapproving glare on her daughter.

"Did you two have to do that?" Ginny asked, clicking her tongue as Albus and Lily smirked at one another, trying hard to smother the proud looks that were curling their lips. Potter was calming himself down next to me, his shoulder no longer irritating me as it bashed against me.

"Sorry, Mum," Lily smirked, winking a little at me.

"He tried really hard on that dinner, and for two of you to basically destroy it right in front of him –"

"Mum, are you trying to tell me that you were honestly going to scoff that?" Albus cocked an eyebrow at his mum, whose face darkened slightly beneath a curtain of her bright red hair. Well, bright orange hair. It's not really red – strawberries are red.

"Well, I – I would have attempted it – you never know, because it might actually have been quite nice! And you – you could have tried it. The... thing took him two hours to make!" Ginny's originally earnest reprimand of her children was dwindling in power as she flushed a little more, struggling to defend her husband's... cooking? Can you call it that?

"Mum – it was kiwi and mushrooms."

"It could have been quite nice!"

"No, it really couldn't," Potter cut in, his deep voice slicing between his family and making them all jump. Clearly Potter didn't normally participate in family conversations. Ginny glanced at me quickly in surprise, and then flicked her glance back towards her children.

I saw Lily catch a glimpse of her mother's glance, and she quickly flicked her eyes towards us herself, a small crease appearing between her eyebrows as she seemingly looked between our shoulders. I followed her gaze and had to resist the urge to cuss out loud.

Potter was leaning against the far arm of his chair, his chest facing me but his knees bent into an awkward position so they didn't go anywhere near my space. I myself was pressed against the far side of my chair, my shoulders subconsciously leaning away, my legs crossed and my feet pointing in the opposite direction to Potter.

We were practically clambering off our chairs to get away from one another.

Potter seemed to notice what I had notice, and instantly sat up like he had been electrocuted, quickly glancing up at his mother from under his curly eyelashes.

"Erm – excuse us, a second. I just need to speak to Woo – Aimee." Potter said quickly, before seizing my wrist and pulling me out of my chair with enough force to pop my arm out of its socket. If I needed therapy, then he would be paying for it.

Well, he'd have to. Let's face it, I can't afford it.

He pulled me out into the hall and stopped just outside the door, before turning to face me with the usual expression of annoyance and indifference splattered across his face. His lip was curled up slightly, Elvis-style, and his nose was wrinkled.

"Could you be any more obvious?" Potter snapped, dragging his hands through his hair. I glared at him for a moment and opened my mouth to protest, but Potter wasn't done. "Woods, my family needs to believe us – I'll be in even more shit about my love life than I already am if they found out I was fucking lying the whole time. For fuck's sakes – Fred is already suspicious, because he's never seen you 'round at the apartment before."

I blinked and shrugged.

"Well, that's not my fault. I only really banged into you a few days ago – last time I ever walk through the park without looking, I'll tell you that now." I grumbled, kicking my feet angrily against the skirting boards.

"Fucking – look, what am I supposed to tell Fred? That we're waiting for marriage? What?" I rolled my eyes and crossed my arms over his chest.

"Well, what am I supposed to do about that?" I snapped. "Are you honestly angry at me because I haven't been around to wherever the fuck you live, just to convince your cousin that our relationship is fucking real, when, oh yeah, we didn't know one another?"

Potter seemingly had no response, as he dragged his hand across his jaw, his chin, his bottom lip, before finally clenching it in his hair. His attention seemed to have been caught by something over my shoulder, and for a second I thought he was just moving towards whatever it was – but no.

It was something much, much worse.

I hadn't had a chance to blink and formally assess the situation from a logical and rational point of view – the point of view that would have kicked me and told me I was a shithead for getting myself in this situation in the first place, most likely – when Potter's lips had slammed into mine.

Let me reiterate that for you.

Potter's lips – as in the pink things on either side of his teeth, which separate when he sadly decides to say something – were suddenly pressed against my lips. I didn't know why, and I didn't know how hard I was going to punch him when he pulled away, but mostly I was disappointed.

That sounds fucking whacked, I know, but let me explain.

In all those cheap romance novels that my mother has stacked in abundance by her bedside, there is always one of those moments when the heroine of the tale gets kissed by the bloke that she can't stand – but is unwillingly forced to coerce with. Much like my own good self, in all honesty.

Now see, in all of those muggle romance novels – look don't judge me for reading them, you need something to do when you have nothing to do for months but look after a sick woman that spends twenty hours a day sleeping – there is instantly... the reaction.

You know the one I'm talking about.

The one where their lips touch and instantly everything falls into place.

You know, the whole shebang – every war ends, the earth stops spinning, the fire is ignited, a chemical reaction is sparked and suddenly they just can't help but pull each other closer and practically tear out the other's tongue with their own. Because that kiss was just like nothing they've ever felt before.

Well, yeah. No. This is real life, and shit like that doesn't happen.

You wanna know what it is really like to have someone you're not particularly fond of give you a quick kiss – that's kiss, not snog. Well, it feels like nothing. It feels like when you're a eleven year old fridge and you want to know what it's like to be kissed – you know, when you try and give your hand a quick snog.

Just like that. Just two bits of skin pressed together. Nothing special.

And even though I wanted to put Potter's large intestine through the blender whenever he spoke to me, I was disappointed. And I was fucking pissed that I felt like that.

WHY COULDN'T POTTER JUST BE ONE OF THOSE PEOPLE THAT YOU CAN'T HELP BUT WANT TO TEAR THE CLOTHES OFF OF WHENEVER THEY GET WITHIN A FOOT OF YOU? WHY? WHY DID HE HAVE TO BE A NON-EXPLOSION STARTING KISSER?

Life sucks, man.

"Aww, interrupting our family dinner for a quick hallway snog, are we?" A girly voice cut across, and Potter pulled away less than two seconds after he leaned forwards to shoot his sister his usual surly glare. Lily giggled again and finished off with a quick round of wolf whistling.

"You know, Lily, privacy would be a fine thing," Potter lied. Privacy would be the very worst thing that could happen for us. Because privacy would mean that... oh yeah, I would be in Potter's presence for no good reason. And to be honest, I don't even like being in it for a reason.

We followed Lily back into the dining room, both of us pretending to scowl and act embarrassed when she announced that she had saved the family dinner by 'stopping us sucking face on the stairs'. If that was Lily's idea of sucking face, I'd love to see what she considered a quick peck to be. Probably walking past someone in the street.

Harry marched back into the room with a defrosted pizza on a giant plate and set it down in the middle of the table, smiling proudly that he had managed to use magic to siphon the ice of a bit of dough. But hey, to each his own.

"So, tuck in, everyone," he smiled. Everyone did to, pulling the peices apart savagely so that the cheese stretched for miles between each piece, and you ended up having to pat the strings down with your fork so you could actually eat the food. About halfway through the dinner, Harry looked up and smiled at me.

"So, Aimee, tell me a little more about yourself."

Bugger. Why does everyone want to know about me all of a sudden?





---


disclaimer: nothing in this chapter belongs to me, and is all the property of their respective owners.

GUESS WHAT. you guys aren't going to believe this... starting from the next chapter... there is going to be a plot. yes, this story is finally going to have one. it starts a little in the next chapter. which is good. finally. sorry this chapter was kind of fillery. ooh, another thing ~ i have chapters eight and nine written too, because i've had so much inspiration going on for this story atm, and i'm starting to like it a lot more. which means much faster updates than the usual two months it takes me :D

anyway. i'd love to know what you thought!

ellie :) xx



---
---
The dinner at the Potters' had been exhausting. By the time I'd gotten back to the apartment, anyone would have thought that I'd just run a marathon. My legs were aching, my eyelids were drooping, my head was feeling a little cottony – the apparating disaster had probably taken a big chunk out of me. I almost felt like I was going to fall over with fatigue, but no.

I kept myself on my feet long enough to pull my wand out of my bag, check down the corridor for any prying eyes, and then quickly charm the lock open.

I staggered into the apartment, slammed the light switch on with the back of my head and scowled at the familiarity. Same chipped walls, same paint splattered skirting boards, same dusty curtains, same scuff marks up and down the stained floorboards. My scowl deepened.

I was about to stumble my way to the bedroom and commit the ultimate crime against femininity that was going to bed with a face full of makeup, when something caught my eye.

The muggle telephone that had come with the flat was flashing at me – a blinking red light next to an illuminated number one. I cocked an eyebrow at it and shuffled my way over. I jabbed my finger at the big blue button labelled 'play', right next to the sign for dummies that informed me that it was indeed a voicemail that I had received.

"Erm, Aimee? I'm supposed to do this, right? I'm not just talking to a random stranger that thinks I'm a complete freak, right? Okay. Um, hi. It's me."

My heart stopped beating. Well, maybe it didn't stop beating – that probably wouldn't have been medically safe. But it sure felt like it had exploded in my chest, shattering into a hundred pieces and dropping into the bottom of my feet.

I hadn't heard that voice in months. And there it was, speaking to me over the voicemail that I never really used. Without realising it, my hand had flown up to press against my mouth. My head felt a little lighter.

"Oh wait, you might not know who 'me' is. It's Dan. Daniel. Daniel Richardson. I... I just wanted to say hello. Wow, that sounded even shittier in my head than it did out loud. Erm... shit. I – I'm sorry for just calling like this. Coward's way out, I know. Sorry. I – if you want to, I mean – could you call me? I'd love to talk to you, Aimes. I've missed you a lot."

Nope, it's definitely stopped. There is no beating going on in my chest cavity right now. Everything has halted. Skidded to a screeching halt.

"Just – just call me. I need to talk to you. Right. Gotta go. I – bye." The voice cut off abruptly as a dull, dead tone rang across the room. I blinked. My eyes felt a little watery.

Jabbing at a few buttons on the phone, I grabbed a bill from the table beside the door and quickly scrawled the number down with a pen I'd stolen from Molly. With a giant yawn, I dropped the paper onto the couch and staggered off to my bedroom.

One sleepless night, coming up.

What the fuck could Dan want with me?

~+~

There is nothing that I like more than eating a lovely, nutritious breakfast of half a tin of out-of-date beans. Why is there never any fucking food in this flat? I'm probably going to develop rickets at this rate. Or scurvy. Or whatever other diseases you can get from hanging around damp-infested shitholes all day eating food that went out of date last week.

My eyes flicked anxiously towards the small analogue clock above the cooker, which declared it to be officially half past eight.

Dan never got up before ten, and I knew that well. Waking him up before the clock reached double figures was much like jabbing a sleeping tiger in the eye until it woke up. You just didn't do it. And because of all that, there I was.

Standing like a twat in my kitchen, half developing a twitch in my anxiousness for Father Time to take pity on me and suddenly make time super-speed up to ten o'clock.

My fingers drummed along the chipped counter as my eyes yet again flicked towards the screen. I sighed and ran my hands through my hair. I didn't have to look good to speak to someone down the phone, right?

What if he could tell that the front part of my hair was sticking up, just from listening to me down the phone? He could always do things like that. If I would roll my eyes at him when his eyes were closed, he would immediately snap 'don't roll your eyes at me'.

He knew me better than I knew myself. He should do, we were almost joined at the hip for a year and a half.

I'd met Dan about three months after I graduated from Hogwarts, after I nearly set him alight with the tip of my cigarette when I was having a sneaky fag on the outside porch of some rundown pub downtown. We had gone out, my parents, Mark, Brent and I, to try and rekindle the family lurve. Well, that and celebrate the fact that my mother was once again out of hospital, after a relatively short three week stay, this time.

I had my arm stuck out at a strange angle as I was watching wisps of smoke trail out into the cold rain of the December night, and I was so engrossed in the patterns that emerged that I didn't notice a bloke stagger out of the doorway and straight into me – well, into my arm.

My cigarette had knocked into his rough cotton shirt and instantly started smoking. His startled yelp and consequent crash onto my foot caught me to squawk and shove him off me. So hard, in fact, that he landed on his back on the pavement and the noise attracted the attention of my darling father, who was sitting just inside the door.

"Aimee? You alright?" he poked his head around the door and blinked at me, before his eyes flicked down to the bloke lying sprawled on the pavement, batting at the charcoaled circle on his shoulder. My father's eyes instantly narrowed into slits.

"Dad, I'm fine. Go back inside; I'll be done in a minute." I gestured to the ciggie, which was had almost burned down to the filter. My dad didn't move, but shuffled slightly further onto the porch with me and adopted an expression of great distaste.

"This guy bothering you?" he grunted.

"No, no – we just had a little mishap with this." I twitched my hand and the smoke floated a little towards him. My dad scowled at it and nodded, before retracting his head back around the door. Random Bloke with Dodgy Balance had managed to haul himself to his feet in the time we had been talking. He was grimacing at me.

"You burned my shirt," he grumbled, glaring at me. I frowned and shrugged.

"Sorry about that, I didn't mean to. You could have watched were you were going, though." I muttered, jabbing the cigarette out on the bare-brick wall before dropping it onto the ground and treading on it with the toe of my shoe.

"You should be more careful around people if you're going to stand in public places and suck on those cancer sticks," he grumbled, shooting the thing an angry glance. I scowled. It was bad enough, the stick I was getting from my parents about smoking – I didn't need it some bloke that I didn't actually know.

"I'm sorry, but no one asked for your opinion. Maybe, if you want to go around stumbling like a common drunk, then you should wear shirts that aren't so fucking cheap that they can catch fire from the tip of a fag." The bloke's face suddenly split into a grin, and I realised that he was actually very good looking, sans the scowl.

"Feisty, huh?" he smirked.

"Evidentially."

"I'm Dan. Dan Richardson. It's nice to meet you." He held out his hand and I took it, quickly shaking it up then down before dropping it.

"Pleasure."

There was a moment of silence, and then he broke it with a quick, booming laugh. It splintered through the icy night and seemed to echo off the walls of the small porch. The smell of cigarette smoke had been pulled away with the torrential rain pouring just half a metre away.

"You gonna tell me your name then, beautiful?" 'Dan' smirked, stepping a little closer to me, expecting me to step back so that my spine would be pressed against the wall. But I didn't move, and the consequent moment of his chest almost obscuring my eyesight was just about as unsexy as could be. The only sounds were the humming of the bulb behind a security grid above the door, and the rain hammering down onto the pavement and the road.

"Smooth one, you, aren't you? Tell me, how many girls have you called 'beautiful' tonight?" Dan smirked again and I found myself laughing along with him.

"Just one. You." I smiled, and tucked my hair behind my ear so I could blink coquettishly at him from under my eyelashes.

"Well, another smooth answer from a smooth man," I said coolly, and Dan grinned proudly. He looked like a schoolboy that had been prided on a piece of work in front of everyone, and was secretly proud but didn't want to let it show for fear of having the piss mocked out of him. "And I'll tell you my name at some point. When I see you again."

Dan gaped at me and his face split into another huge beam, and soon he was rooting in his pocket for a muggle notebook and a ballpoint pen.

"Can I have your number then, beautiful?"

"Back to beautiful, are we?" I grinned, trying very hard not to laugh at him. He flushed a little and quickly leant his head down so that his long fringe flopped into his face and obscured his cheeks from view. His hair was a soft brown, almost bordering on dirty blonde – a direct contrast to the deep black of my own.

"Well, I have nothing else to call you," he grinned to the ground. I winced a little when I realised that I really didn't know the number of my new flat, and tried to think what came after the elusive 3. Dan glanced up at me a little suspiciously as the pen floated above the page, nothing being written.

"Aimee. My name is Aimee." I said quickly, trying to diffuse the sudden tension. Dan's grin quickly returned, and he ran his hands through his hair again.

"Beautiful name for a beautiful girl," he winked cheekily, and I abandoned the thought of writing to lean back against the wall and smirk at him.

"Do you get all of these from a book of some sort, or are you just coming up with them off the top of your head? Because if so, then I suggest you get a therapist." Dan laughed again, and glanced back down at the paper edgily before checking the watch on his wrist.

"Look, I've gotta run – if you don't want to give me your number, then that's fine. I – um,"

"No! No! I do want to give you my number, I just... 4! The number after the 3 is a 4! A 4 and then a 7! Right, okay!" I gripped the pen in my hand again and quickly scrawled down the whole number, in handwriting that could pass for that of a muggle doctor's.

Seriously. It looked like a house elf had written it by dipping the tip of their ear in ink and then rubbing it all over a piece of parchment.

"I'll call you." With one final smile, Dan turned and walked away.

~+~

Watching Wookery, I could see exactly why Harry Potter had tried to serve that abomination of a soup the evening before. The bloke that presented it was an unfortunate looking lad – high waisted beige trousers with a red check shirt tucked into the waistband, held up with a leather belt the same thickness as a loaf of bread.

His head was speckled with old acne scars, and the bridge of his nose was pinched together with a pair of glasses that enlarged his eyes to the size of galleons. His cheeks were ruddy, his forehead pale and freckled, his teeth crooked with a large gap between the centre two.

He was short – too short for any respectable bloke. Five foot four at a maximum, and that was including the badly-disguised platform dress shoes that he had somehow managed to match with his pants.

His tuft of greasy blonde hair stuck up in balding patches across his scalp, falling down into lengthy sideburns on either side of his cheeks. Why they would ever choose someone with no facial charm whatsoever to present a television show was beyond me.

He was more of a man for radio, if you catch my drift.

"Right, ladies and gentlemen, we are now going to tell you how to make a serving of egg and spinach noodles for one – let's face it, if you're watching this show at nine o'clock in the morning during a weekend, then chances are that you aren't going to need a portion for two!" He chuckled awkwardly as his poor joke went down like a lead balloon with the audience.

I scowled at the screen and tucked my knees up under my chin, wrapping my arms around my legs in an attempt to keep myself a little warmer. The bastard that ran the building had decided last night that because the generator was playing up and it was the middle of summer, then we didn't need to have the heating on all the time.

So despite the fact it was the coldest July for the last thirty years, the radiators were icy and the pipes that led to them were no longer creaking with the sound of badly running water through a blocked tube.

"Anyway... erm, right – we're going to head over to Gustavo, who will tell us the ingredients and equipment you will need to make this delectable dish!" The bloke grinned cheerily, exposing us to more of the inside of his mouth than anyone cared to see – the three golden crowns lined up next to his molars were particularly delightful.

"Urgh, I hate that prick – he's not exactly easy on the eye, is he?" A deep male voice cut across that of Einstein Barrackbottom – legit, that was his name – and I whipped around in shock, nearly tossing myself off the couch and onto the coffee table.

"Mark! How the fuck did you get into my apartment – I found the keys that you and Brent had cloned and stole them back! I told you that you were not allowed to randomly burst into my apartment to check that I'm behaving 'appropriately', and to check who I have over!"

Mark smirked, looking quite proud of himself, and then sat down on the armrest of the sofa, leant back until he fell and landed with a dull 'oof' on the cushion next to me.

"Relax, Aimes, your building manager let me in. He was walking down the corridor and he recognised me – said he'd let me in so you didn't have to get up, as long as I made you promise to get him your rent by next Wednesday. So get the man the money by next week." Mark shrugged offhandedly and settled his head back down onto the cushion.

"'Kay. But that doesn't explain what you're doing here."

"And what are you on about, Aimes? As soon as you start dating again, I'll restart my random visits. I have to make sure you're being treated right." I opened my mouth to protest, but he cut me off. "And I only ever used that cloned key out of courtesy – I'll just apparate here in future." He shrugged and smirked at my outraged expression.

"You can't do that! I am fucking twenty years old, Mark – stop treating me like I'm a fucking child. I don't like it." Mark shrugged.

"I don't give a fuck what you do and don't like – I will keep you from those blokes that want nothing other than to be between your sheets. You'll lose your... you know what, when you're in love and when you're with a bloke that you're ready to settle down with." Mark nodded firmly, and my mouth dropped open a little in disbelief.

"What did you just say? Repeat that last thing you just said..." Mark frowned.

"I want you to lose your... thing, well, never really, but when you're in a loving and serious relationship. And not a moment before that."

"Mark... I don't... I don't really know how to tell you this, love," Mark's face instantly stiffened, and he sat up straight and whipped around to face me. My words instantly failed me, and I felt the strange urge to giggle. "I – I can't believe you honestly thought..."

"What twat shagged my little sister?" he growled, glancing around as though he expected the perpetrator to be hiding behind the dusty curtains, hovering so that Mark wouldn't be able to see his feet. I rolled my eyes.

"Mark, I was with one bloke for eighteen months – we fucking lived together! Do you honestly think that we never did anything?" Mark blinked a couple of times, and the complete look of bewilderment that passed over his face that told me that it was indeed what he thought. I almost biffed him over the back of his head for his stupidity.

"So Dan, then? I always liked him... right, well that's done." I rolled my eyes again. They're going to get stuck like that if I keep doing it. "Well, at least you lost it with someone you actually cared about, as opposed to just some random party shag."

I stared at the knees of jeans to try and hide the flush on my cheeks, to hide the fact that I had in fact lost my 'thing', as Mark so nicely referred to it as, to a party shag. To this day, I still don't know the bloke's name.

"Yeah, you're right, hypocrite... I should never shag someone I'm not in love with. Because otherwise I could end up getting knocked up by some random bloke from a graduation party and have to spend a nine-month pregnancy alone, before deciding that a kid would cramp by style and loading him off to his dim-witted father." Mark shot me the finger as I grinned at my own genius and propped my feet up on the coffee table.

"Alright, you've made your point," he grumbled.

"Good. Anyway, you never told me – what are you doing here?"

"I wanted to ask you when you were going to invite Potter around for dinner – I think it's especially important that I have the Older Brother Talk with him after a couple of things I've just found out..." He shot me a grin as I scowled. "Nah, mum and dad just want to meet the bloke. They've been worried about you since things ended with Dan."

I instantly slowed a little, and my eyes instinctively to the clock on the wall, checking to see whether the hand had managed to crawl itself to ten o'clock yet. When the disappointing face of half past nine blinked back at me, I scowled.

"I'm not bringing him to meet them," I said, I frowned as I wondered how I was going to explain why not. Oh, because we're not actually dating and I'm not trying to convince anyone that James Potter is the love of my life. And if I bring him home, then my mother will set her heart on him being The One for Me and then I'll never hear the end of it when we inevitably split in a couple of weeks.

Yep, no thanks.

"Well, mum is going to be very disappointed. She's already started choosing what she's going to wear – she said that she has to look nice when the son of the most famous man in the wizarding world comes for dinner – that it's of vital importance that she looks decent. Like he's going to give a shit what his girlfriend's mother looks like."

"Right... 'kay."

"Aimes, you seem kind of on edge, and I think you're developing a twitch. You keep glancing at the clock like a creepy little weirdo – you alright?" Mark looked concerned, a little suspicion etched across his features.

"I – I need a shower. Can you leave, please?" It came out a little more abrupt than I had wanted it to, and hurt instantly replaced the suspicion on her face.

"Well if you want your darling older brother, who you spend next to no time with anyway, to just leave so you can pretend to shower and really watch the speccy git on there tell you how to cook noodles, then fine. I'll leave. I'm clearly not wanted." Mark pouted and pushed himself to his feet, before stalking off into the middle of the room.

"Mark –" I protested, but with a loud crack, he was gone.

~+~

"You alright there, beautiful? You look half dead. Want to go for a quickie in the bathroom – that would cheer you up." I jumped slightly and quickly raised about a foot in the air, dislodging my head from the large stack of official looking papers that I had been resting my head on. A random bill remained stuck to my cheek, and I beat it away impatiently as Dan smirked at me.

"Shut it, you. Is it time for me to leave? Can I go now?" Dan grinned and rolled his eyes, before holding his hand out and pulling me to my feet.

"I have no idea why you work here. You're way too smart for this. A girl like you should be applying for healing school and training to become a healer – you'd be a fuck of a lot better than some of the thick wankers they have here at the moment." I rolled my eyes and shoved my bag into the crook of my elbow, before tucking myself into his side. "Seriously, I asked one of them the other day what I could do if I got a disease from one of the foreign fruits that I was sampling at work, and he just told me that if I ran it under the tap first, then I should be fine. What kind of bullshit advice is that?"

I giggled and rolled my eyes, waving a quick goodbye to Maureen the cleaner, who was cleverly charming a mop to clean the floor at the same time she was using good ol' elbow grease to sponge down the windows.

"How come you came to get me from work?" I asked into the silence, and Dan suddenly stopped in the middle of the doorway, turned to face me, kissed me smack on the mouth before seizing my hand and continuing on his merry way.

He ignored the irritated muttering of the random people that were shuffling out of the hospital behind us.

"I thought it would be nice. I was watching some muggle TV series and the bloke was about as whipped as a guy could be – and he kept doing all these romantic things for his girl. So I thought I'd give it a go." I laughed and jabbed him in the side.

"You know, I actually reckon most girls expect to be met from work every now and again – and they wouldn't consider it to be especially romantic." I shot Dan a look, before quickly shutting my gob as his expression darkened.

"Well I won't bother in future, then," he snapped, and I quickly sighed, before wrapping my other arm around his waist.

"That's not what I was saying, wanker. Stop being so sensitive." I leaned forwards and pressed a kiss onto his chest through his scratchy shirt. A blackened mark caught my eye, and I realised that it was the same shirt he had been wearing the night we'd met.

He'd never let me charm the thing back to normal – he said he liked the reminder of the night he met me. Of course, he kept it like that for a while because he didn't know I was a witch, and thought I would get suspicious if the mark suddenly disappeared. But after all that, he still wouldn't get rid of the little burn mark.

He could be sentimental when he tried – he just didn't try often.

"What do you want for dinner, baby?" I asked eventually, as we slowly turned the corner and began to stroll down the pavement towards our towering block of apartments.

"Why don't we go out for dinner? There's Popeye's down the road – we could have pizza – or we could go that Wendy's cafe and get that burger dinner for two. What do you fancy?" I frowned and tried not to think about the burger dinner for two that Dan knew was my weakness.

"Can we afford to go out right now? I mean, what with paying all those decorators to come in and have a look at the apartment, and paying for your car – can we really afford it?" Dan sighed and dragged his free hand through his hair.

"I don't fucking know whether we can afford it – do you want to go out or not? Because if you want to make dinner, then we'll cook. But if you do want to go out for dinner, then I hardly think that one little meal is going to break the fucking bank." I scowled ahead of me. I didn't like being spoken to like an irritating child that didn't understand.

"Don't snap my fucking head off; I'm only trying to protect us."

"There is a difference between trying to be sensible and just being a killjoy – do you really think we can't afford a fucking twelve quid dinner?"

"Yeah, I know it doesn't sound like much, but all the little things add up and eventually –"

"Oh, just shut the fuck up."

I pulled myself out from under his arm and clamped my arms tightly over my chest, biting my lip to try and stop it from shaking. Dan could be quite horrible when he was in a bad mood – which was often. He had a stressful job that paid peanuts, and when he did get home all we ever seemed to do was fight.

I always comforted myself with the thought that we only got together in the first place because we started arguing about the way I held my cigarette when smoking on the front porch of a pub.

"Fuck off," I snarled, and sped up a little. Dan sighed and slouched along grouchily behind me. Chances were, we were both going to be a foul mood for three days at a minimum. And yet neither of us tried to communicate with the other to try and fix it.

That was just the way we were.

~+~

"Hullo? Who the buggering hell is this, ringing at this ungodly hour of the morning?" A sleepy voice grumbled down the phone, and I bit my lip to try and stop myself from bursting into pathetic tears. His voice was just as I remembered it – his accent hadn't changed one jot. I had been expecting it to, what with all the travelling.

"Dan? It's me, Aimee. I did wait until ten." I could hear the bed covers rustling as Dan sat up in bed, and then he laughed.

"Beaut. Of course it's you. Hi. I... um, I didn't think you'd call."

"You called me and asked me to call. Why wouldn't I call?" Dan laughed again and I smiled, leaning my head against the doorframe of the entrance to the kitchen. He sounded so similar.

"I just didn't think you'd want to speak to me after everything that happened. I was a coward, I know that, and I didn't think that – well, that you'd ever want to see me again, really." He chuckled nervously and I frowned a little, worried that the conversation had turned so serious too soon. Dan didn't seem to be able to feel the tension.

"Of course I want to speak to you. How was... was it Haiti? Or was it Cameron? I can't remember which country you were at last, sorry." Dan hummed for a second and then coughed. Clearly he was hoping that we wouldn't talk about his travelling. Why we wouldn't was beyond me – it was one of the main moments that defined our relationship... or lack thereof.

"No, I was in Cameron, but then I moved on to Tanzania. I was only there for three weeks, and then I decided to come back. I wasn't supposed to be back here for another month and a half – I skipped out Sri Lanka and Cambodia to come back."

"Oh." I replied, for lack of anything else to say. "And why did you decide to come back early?"

"I... I wanted to see you."

And for the second time in two days, my heart seemed to implode in my chest. But this time it didn't feel like it was being shattered and thrown around my body, but like a fist had curled its way around my heart and was squeezing it as tight as possible, until it couldn't beat anymore. I felt sick.

"And you couldn't have just written – you... you could have just written a letter. You didn't have to cut your trip short." I murmured, and even I could hear how weak my voice sounded.

"No. I didn't want to write, I wanted to see you. I – look, I know that I've got a lot of nerve to ask this after leaving and everything, but – can you meet me somewhere today? Like, in Wendy's cafe, or something? We can get that burger meal for two – that one was always your favourite. My treat – and I mean it this time."

"I... okay. I – I haven't had the burger meal since you left, so that will be... nice. I guess." Something occurred to me suddenly, and I felt my heart sink a little. "But, um, we'll have to get a booth in the back. I don't want anyone to see me." I could almost hear Dan's confusion buzzing down the phone.

"What? Why?"

"Have you seen a newspaper since you got back here? When did you even get back?"

"Two days ago – and no, I haven't looked at a paper yet. Why, is there something I should have seen?" I blinked and swallowed, wondering if I should bother to mention anything. Eventually I decided on the truth – or the distorted version that was being force-fed to the press from the mouth of a poisonous rattlesnake. Or Potter, as some of you might know him as. Would it be worth all the stress, trying to hide it from Dan? No, it wouldn't.

"Because... because I'm dating James Potter – and if the press see me eating lunch with my ex-fiancé then there will be hell to pay."

There was dead silence on the other end of the line.

~+~

Beautiful,

I love you. Please don't doubt that. I really do love you. And I want nothing more than to stay here with you and get married and start a family and have the life that we always said we would. But if I stay, we're never going to get that. We're too young – we're only just twenty, for fuck's sakes. We were nineteen when we got engaged. We were stupid. We need space – we need to split. I never thought I'd see the day when I broke up with you. And I never thought I'd do it over a letter. I'm sorry about that.

I'm going to take an opportunity that was offered to me at work – the Department of International Magical Cooperation has a programme that sends people around to various countries across the world to make notes and reports on daily life and society in that country – what it's really like. Not what you can learn from books. I'll be leaving for Thailand tomorrow morning. I'm being paid a fortune to do this – when I get back, we'll have our life together. If you still want me.

We'll never get anywhere if we stay together now – we need to be apart. Don't be with too many blokes – I won't like it. You're mine, Aimes, and I love you. I'll see you when I get back... I hope. I really hope you forgive me.

All my love always,

Your Dan x

PS. Keep the ring. You're going to need it one day, I swear to you. But one piece of advice – enjoy your time as a single girl. You're twenty, not thirty five. Learn to love life. Please. For me.




---


disclaimer: nothing in this chapter belongs to me.

quick sorry for the amount of mistakes in the last chapter ~ grammar and punctuation and whatnot... it was awful. sorry. i was horrified when i noticed and had to go through the whole thing and edit it. so sorry about that :/. anyway, hope you liked the chapter :) any thoughts on dan so far?

ellie :) xx



---
---
This. Was. Ridiculous.

I mean, the bloke had seen me with nothing on. He'd seen me in sweatpants and a jumper when it was freezing cold and the generator was being a fucker again. He'd seen me with a Rudolf nose and hair scraped back into a facelift bun when I had the flu... he'd seen me sobbing my heart out because my mum had been taken to hospital again.

And yet I was even more nervous about what to wear now than I was when I first went to meet Potter in the Leaky Cauldron. My wardrobe seemed more empty than ever before, and I had a feeling that the one dress I owned was a little too fancy-arse for Wendy's cafe. Not to mention it had a big tomato sauce stain down the side from where I'd dropped pizza on myself the night before.

Every piece of clothing hanging there was inadequate – too long, too short, too fancy, not fancy enough... the list went on and on. And as the list of problems got longer, I got more stressed.

I was supposed to be meeting Dan for lunch at half past twelve, and it was already eleven. That might sound like plenty of time to a normal person in a normal situation. But an hour and a half to shower, dry my hair, apply makeup that will have Dan believe that he was a twat for leaving me, style my hair so becomes convinced that I have changed profession to supermodel since he went away and somehow find something in this pile of shit than could make an attractive outfit was no mean feat.

And I was flipping the fuck out about it.

"Molly! Molly, I need you!" I breathed down the phone, holding the phone to my head by pressing my ear against the front and the back against my shoulder, and standing there like some kind of contorted crab. My free hands were pulling apart clothes in a vain attempt to find something that might be hiding – something I'd never seen, never bought, and wasn't mine.

"Oh, really? Are you sure about that? Are you sure you don't want me to go and get one of my next door neighbours? You'd probably tell them more than you'd tell me anyway." I gaped at the phone and slammed my head against the door of the wardrobe.

"Molly, look I'm sorry about what happened with the whole Pot – James situation, I really am, but I need you. Please." Molly sighed and I could tell that she wasn't going to relent quickly. I didn't have time to argue. "Molly, please."

"What's happened?"

"Can you just get over here, please? I need you to calm me down and help me get ready. Seriously, I'm freaking out here. I know everything is going to go wrong and then I won't know what to do and my life will be stupid and I'll spend the rest of my life as an aging cat lady and –"

"Aimee, what's going on? You're freaking me out a little bit – are you okay?"

"Mol, Dan is back. He's back from Tanzania. We're supposed to be going to dinner."

"I'm on my way. Don't move a muscle."

~+~

"I haven't looked at this thing since the day I got that letter, and I put it back in the box and threw it behind the chest of drawers," I muttered to Molly as she apparated into the bedroom and stared at me. I was sitting on the end of my bed, having moved there just after I had hung up. The soft velvet box that held my engagement ring was clutched between my thumb and forefinger, and I was staring as though hypnotised at the little gold ring.

Molly closed her eyes briefly and then opened them again, before crossing the room and dropping down on the bed next to me, and hugging me to her side.

"I'm still pissed off with you, you know," she informed me, and I nodded. "For a couple of reasons. One, you should have told me. But I have a feeling you already know that one. Two, for dating James of all people. You know that he treats his girls like shit – you better not let him do it to you. But you're strong, Aimee. I know you'll be alright. And three, for this. Aimee, he destroyed you. Long before he left, I mean. Him leaving you with a fucking letter was just the icing on the cake – you... I hate what he did to you. You know I can't stand him for what he did."

I nodded again, knowing that Molly was going to have to get it out of her system. She'd started to dislike Dan shortly after we got engaged, about three months before we split, and after that it just got worse.

To Molly, his name was now mud. He could do nothing right in her eyes.

"He has the nerve to leave for months, and then come back and just be like... 'Ooh, let's go lunch with my ex-fiancée, who I left because she used to get angry about me being a prick'." I rolled my eyes.

"Give him a chance, Mol – he was right, we never would have been able to get married or anything like that if we didn't have a break. Things were getting too hard – relationships should be work, but they shouldn't feel like a chore. And it did. I think he did the right thing by leaving."

"I know you still have feelings for him, Aimes," she said suddenly, her voice becoming a lot softer, "but please, for the sake of my sanity, do not tell me he did the right thing. Maybe I would vaguely consider that concept if he sat down and had a conversation with you about it, but he sent you a letter. Can you not see how insanely crummy that is?"

"Mol –"

"And just think about James! You're with my cousin now, and he's head over heels for you, Aimes. He told me so. He rang me last night to try and convince me not to lay into you too bad, because you didn't tell me for him." My mouth dropped open a little as I considered the prospect of Potter doing something to try and help me, and not himself. "I think it would really hurt him if he knew you were going to lunch with Dan without telling him."

"Who says I haven't told him?"

"Does he even know that you used to be engaged to Dan? Does he know that you used to be engaged at all?" My gaping mouth gave Molly the wrong impression, and answered her question for me. She frowned and dropped her eyes to the box that was still clutched in my hand.

The ring was gold – nine carat, because we couldn't afford anything more. I didn't need anything more than that – it's not like I could really show it off, working as a receptionist. There was a single diamond set in the centre – just a small one. Nothing on the knuckleduster that Molly wore. Molly's wasn't even large – it was just big compared to mine. But I had loved it. It was simple, it was pretty, it was plain... and I loved it.

And staring down at it, having not seen it for just over three months, I felt the strange urge to cry. I wanted to slide it on my finger and go to lunch and act like the last three months hadn't happened.

I wanted to act like I hadn't kicked my boyfriend out of our flat, and like he hadn't left me with a letter to go and tour countries with names I couldn't pronounce. I wanted to act like I hadn't thrown my ring across the room and torn down all the pictures of us. I wanted to act like I hadn't cut myself off from the male species, like I hadn't started to push myself away from Molly because she was all happy and loved-up and I wasn't.

I wished I could pretend that I hadn't then been made redundant, and was forced back to our apartment with nothing better to do than hang around and try not to let myself get on my hands and knees and start scrabbling around for the ring box. I wished I could pretend that I hadn't ran into James Potter when I wasn't looking where I was going and then somehow managed to agree to become his false girlfriend for reasons that I still don't fully understand.

I wished a lot of things, and I would have loved to be able to go back and stop all of them from happening. But I couldn't.

I ran my fingers over the cold diamond of the ring and leant my head back down onto Molly's shoulder, letting her once again wrap her arm around my waist.

"Can you help me choose an outfit, Mol?" I asked slowly. "I don't know what to wear." Molly chuckled and nodded, before pushing me back onto the bed and skipping to the wardrobe, adopting the usual look of distaste that a vegetarian would wear when walking into a kebab shop.

"Right, well, you're going to have to wear something of mine. Your wardrobe is full of shit – is this Mark's!?" Molly dragged out an old Quidditch jersey of Mark's, with 'Woods' emblazoned across the back in large white letters, atop a large number 6. I nodded and Molly looked like she wanted nothing more than to toss the thing out the window and curse a bird into ripping the thing to pieces.

Honestly. Just because someone is a fashion freak. I'm perfectly happy sleeping in a t-shirt. It's not like anyone is going to see me.

~+~

"Is dinner ready yet?" Dan asked, slamming into the kitchen and shoving the long strap of his messenger bag off his shoulder so the bag slumped to the floor. I whipped around and frowned.

"It's on the stove – can't you see it?" I asked, gesturing to the bubbling pan of pasta and the frying pan filled with vegetables, ham and cream sauce. Dan rolled his eyes and kicked the bag to the corner of the room, before pulling off his blazer and tossing it over the wireless that was propped up on the countertop.

"You know I was going to be home for six – why didn't you have it ready?" Dan snapped, and I took my frustration out on the bottle of oil instead of him, by violently shaking it out over the bubbling pasta.

"I was home late from work – Healer Begley asked me to stay late because he had this huge Quidditch pile up disaster going on, so I had to stay and fill in all the paperwork about the ten or so blokes that had been involved. That's why you should never play Quidditch whilst drunk." I muttered grumpily, grabbing a wooden spoon and quickly stirring the sauce around.

We didn't have any of those non-stick pans that fancy-arse people like Molly had, so I had to stir like a madwoman every minute or so, so that I didn't end up having to scrape it off the bottom of the pan with a scourer at the end of the night.

"Yeah, because Merlin knows that he couldn't have filled his own paperwork in. It takes a real genius for someone to be able to do that." He scowled at me and I glared at the plates.

"Oh, fuck off. You get home early and make the dinner then, if you don't want to wait. It's only going to be five fucking minutes – make some coffee while you're waiting. It will be done by the time you're finished."

Dan scowled at me again and plunged his hand into his pocket, pulled out a handful of sickles, thought for a moment and then shoved them back in with a giveaway jingle.

"I'm going to the Leaky Cauldron for a drink. You can reheat my pasta when I get back." Before I could open my mouth to protest, Dan had turned on the heel of his cheap business shoes and was storming towards the door. I blinked and sighed, before grabbing the jar of coffee granules and making myself a mug.

~+~

Okay, Aimee, you can do this. Just keep your head down and make sure that no one that looks remotely like a wizard sees you. There aren't going to be any people that work for the press sitting in a muggle cafe – you're in muggle London. You'll be fine. He's just a bloke. He's just a bloke – a bloke that is not important enough to break you. You can do this shit.

"Aimes – over here," A voice called from behind me, and I whipped around to see Dan waving from our usual table, right at the back of the cafe, just beyond the beginning of the huge glass wall. My heart shuddered in my chest, and I internally roared at it to continue beating.

He looked the same as he always had; ignoring the glorious tan he had developed from taking a summer tour around some of the hottest countries on the equator. His hair was slightly more golden, clearly bleached by constantly being drenched in warm sun.

But all in all, he looked the same. Same square jaw hidden beneath long blond-brown flaps of hair, same bright blue eyes that cut through you, same wide smile thrusting his one slightly-wonky tooth into the limelight. He seemed smaller, though – he was never much taller than me, five foot nine in comparison to my own five foot six.

Maybe it was spending so much time with six foot something James Potter that my ideas of what constituted ordinary male height had been warped. I always knew he'd corrupt me.

I stumbled past a couple of tables and nearly fell flat on my face after some random brat jumped out into the aisle in front of me, but I quickly regained my balance and half-collapsed into my chair, the one opposite the seat that Dan was lounging languidly on.

He looked a little nervous, a worried smile slowly fading from the tips of his lips. I couldn't find it in my heart to smile at him, so I just stared like a twat.

"You alright, Aimes? You look, well, beautiful." I flushed and smiled down at the cropped leggings and floaty shirt that Molly had forced me into, thanking every deity going that she had sat me down in a chair and refused to let me up until she had brushed my hair straight and charmed ringlets into it.

"Still smooth then, Danny?" I smirked, and I almost winced when I realised how quiet and nervous my voice had come out. I had intended it to be strong and witty – come on, Aimee, strong and witty! You want him to think that you haven't spent the last three months wondering what to do now you were living on your own.

"You know it, baby. Smooth criminals always remain so." I smiled and glanced edgily at the harassed looking waitress that was chewing gum obnoxiously loudly and staggering through the packed cafe to get to our table. She halted when she reached a table that belonged to a rowdy family with no less than four under five year olds, who had pushed their chairs out from the table so far that the waitress had no hope of squeezing through the gap to get to us. Dan shook his head at her and stood up.

"Don't bother coming over, love – we'll have the burger meal for two, lemonade with a wedge of lemon and a wedge of lime, and a pint of bitter. No ice in the lemonade." Danny dropped back down in his seat and smiled at me.

"You better hope that's still what I order," I muttered, but Dan smirked.

"Don't try and fool me, love. You're a creature of habit – you wouldn't change what you drank if your life depended on it. I remember the time that they were out of lime wedges in Popeye's, so you refused to have anything to drink."

I flushed a laughed a little bit; remember the dumbfounded expression on the owner when Dan announced we were leaving because they were ill equipped to deal with our kind of people. He had no idea what the fuck we were on about, but Dan didn't care.

"I'm not that bad, stop making me feel like a tyrant," I laughed, and Dan grinned.

"Well, you said you hadn't had a burger meal since... since everything happened. Did you mean that you've been coming here and ordering something else? Because then I really will be worried." The smile on Dan's face was beginning to look forced, and I could easily read the concern that was lacing his eyes.

"No, I haven't been here at all. I've avoided pretty much everywhere that reminded me of... erm... anyway. How was... Cameron? Did you like it there? Which place was your favourite?" I started to stammer, and Dan quickly cleared his throat and sat up straight.

When did we get so awkward with one another? And why?

Oh yeah, because he called off our engagement to go and make notes on deserts and massages or whatever else he was going to look at on that holiday of his.

"My favourite place was probably... erm... probably Thailand. I loved it there. It was so culturally rich – it was incredible. And the things I discovered about the Ministry over there were fascinating – you know, the building that they work in was actually built by a man that... you don't care about who built the Thailand Ministry, do you?" I laughed and shrugged, before shaking my head.

"No, not really. I just want to know what you thought about it."

"I loved it. Really, it's everything that England never was. I didn't want to leave when the month was up – I wanted to just stay there forever. And they really aren't kidding when they talk about Thai massages – they are the best fucking thing since sliced pumpkin pasty. Seriously." I forced a plastic smile on to my face.

"Oh. Well, I'm glad you enjoyed yourself."

Dan seemed to suddenly slip into the midst of an internal struggle, and he ran his hands over his eyes with the heels of his palms to try and clear his head. He blinked up at me and leant a little closer over the table, his elbows resting solidly on the table cloth.

"Yeah, I really loved it there. Aimes, I... I was thinking about taking up a position with the Thailand Ministry – I got on really well with a man that worked there, and he told me that I would fit in really well with the British Ambassador Team. They asked me if I would consider applying for the job, and gave me a load of paperwork to fill in."

My heart was hammering again as I considered what he was saying. He wanted to move to Thailand. Which was pretty much one of those things that would put the permanent caput on our relationship.

You know, you never really hear of any happy relationships that involve a breakup of the engagement, a possible rekindling and then the man moving to Thailand to talk about Britain. Seriously. When was the last time you read a romance novel that consisted of that?

Never, is the answer that you are looking for. Fucking never.

"Oh. So you'd be moving to Thailand, then?" A crease appeared between Dan's eyebrows and he sat up in his chair like someone had zapped electrodes at the bottom of his spine.

Neither of us noticed the waitress climb her way through the cafe and drop our drinks down in front of us. She stood next to us; looking like she wanted to speak, but Dan waved her away with a brusque flap of his hand. He waited until she had stalked away, looking mildly offended, before he resumed talking.

"No... If I apparated there every day, then there would be no need for me to actually move there. I may need to spend the occasional night in a hotel, but... no, I wouldn't have to live there. I want to live here. I want to be near my family and... and whatnot." I couldn't help a small sinking in my chest. For one moment, I was convinced he was going to say that he wanted to be near me.

But, I had to remind myself, if he loved you that fucking much, then he never would have left you.

"Oh. Well, that's a good thing. Where are you staying at the moment, if you've been home for two days? Just because, well, you lived with me before you left and you don't live with me now, so..." I trailed off and glanced down at a small stain on the tablecloth.

It looked like a stain, to anyone who was not in the know.

But luckily, being the ultra cool beast that I am, I happened to be in the know as to what the small back smudge actually was. I bet you're all dying to know what it is. Well, since I am so lovely and all, I will also let you know.

The black smudge was originally an ink stain that read 'A.W & D.R', which faded and smudged into nothing other than a mark when it was found by the owner and subjected to Merlin knows how many layers of soap and water in a vain attempt to remove it.

Being a muggle, removing ink from a cotton tablecloth was no mean feat. This meant that the owner failed miserably at getting it to go away.

"I've been staying with my mum and dad," he informed me, also looking down at the table. "I hadn't spoken to my mum since I called her to tell her that I'd called off our... anyway. You know what I mean. She hit the roof about that, by the way, and called me many names that I don't really want to repeat. Told me that if I was going to do something as stupid as that then I didn't deserve you if you did take me back when I returned. That was actually the first thing she said to me when I apparated back into the house the other day – 'I hope you've come home to try and win back that lovely girl, Daniel. She was the best thing that ever happened to you, yadda yadda yadda...'." I grinned.

"I always loved your mum. She's such a sweetheart." I smiled.

"She likes you too," Dan shrugged, and I rolled my eyes.

"Yeah, I kinda got that impression from what you just told me." I laughed, and Dan rolled his eyes again.

"She almost had a fit over the coffee this morning when I told her she had to iron my best jeans because I was going out to meet you for lunch. I think she expects me to come back tonight and tell her that the engagement is back on. So prepare yourself – I have a feeling you might have a voicemail on your machine when you get back to your place." I laughed.

"Right, like we could just go back to being together the day after you come back." I laughed again, and the smile once again slipped off Dan's face. I was almost getting a whiplash, trying to keep up with all his emotions that day. It was like he couldn't decide what kind of mood he was in – do you reckon that's an indicator to some kind of social disorder? It would be just my luck if word got out that I was once engaged to a sociopath that went off his hinges and murdered a load of innocent people.

"So... you didn't come to lunch today with the intention of giving things another go?" Dan asked quietly, and for some reason that lit a match under me. How could he do that to me?

He left me. Not the other way around. An anger that Molly had felt but I myself had never been afflicted with suddenly filled my stomach and hazed over my eyes, and I wanted nothing more than to seize the vase of flowers sitting in the middle of the table and toss it at his head.

"No," I said, and I was surprised to realise that I was using the Ice Voice that I usually reserved for puppy stranglers and crazed psychopathic murderers. "No, I didn't. I came here to see you. I came here to... I don't even know. I came here because I wanted to. I – well, right now I want to leave. So I'm going to."

"Aimee," Dan protested, standing up with me and holding out a hand to try and seize me around the wrist. I pulled it away from him and pushed the chair back with the pads of my knees, ignoring the waitress that was weaving her way towards us with a plate piled high with some of my favourite foods balancing just above her shoulder.

"Look, I do want to talk to you again, but I – I want to leave right now. You have my number. Call me." I squeaked as Dan stepped out from around his chair and tried to grab my wrist again, and quickly dove out around the next table.

"Aimee, don't just run away because things are a little complicated –"

"A little complicated? A little – please, Dan, tell me what is a little complicated about you calling off our engagement via a letter, before fucking off to Merlin knows where for nearly four months." The ladies sitting at the tables between us gasped, and instantly swivelled around to shoot Dan disapproving glares. I resisted the urge to smirk.

"Oh, stop being such a coward and just come and sit down and talk to me about it – you need to eat, anyway, you look like a skeleton. You look fucking ill."

"You're calling me a coward? You said yourself that you took the coward's way out." I shot him a glare with eyes filled with tears and he sighed, looking like he wanted nothing more than to tie me to my chair and force him to talk to me.

"Look, you went to Durmstrang, so you might not understand this, but love – I was a Hufflepuff. It's not my job to be bold and upfront." With a sympathetic shrug I struggled around and started to stagger back to the front of the store – where I promptly crashed into a random busybody.

"Woah, sorry – I didn't mean to –" My voice died my throat as I looked up at the man's face.

With chiselled cheekbones, a chest as hard as an ironing board and a figure that hovered nearly a head over me – not to mention the cold brown eyes filled with every colour of the landscape that were glaring down at me with untold contempt – there was no mistaking who it was.

"Well hello, love," Potter sneered, and I gaped at him. "So nice of you to tell me that you were going out to lunch in public to meet the man that you used to be engaged to."

Dan was silent behind me. Potter became silent in front of me. I was silent on my feet. The old ladies sitting right behind my arse, however, were not silent. And had no problem talking about me from a metre away at the tops of their voices.

I had to agree with them. I was, indeed, fucked.

~+~

"I'm exhausted," I sighed, running my fingers through the thin smattering of hair that covered Dan's chest. Dan chuckled and pushed my head back by forcing my chin up gently with two of his fingers, before leaning down and pressing his lips softly against mine.

"Are you, now?" he chuckled, dropping his arm to my shoulder and pulling me a little closer into his side. I made an effort to tilt my chin and breathe softly against his flushed skin, until he shivered against me. I giggled and his biffed me over the top of the forehead, before leaning down to kiss me on the same spot.

"Seriously, I'm really tired. I might just curl up into a ball and become a hedgehog," I sighed, trying to stifle a yawn as I spoke.

"Why a hedgehog?" Dan asked in confusion.

"Because they're one of those animals that sleep for ages and ages every now and again, right? They hibernate, or something. And I want to hibernate right now. I want to hibernate so that I don't have to go to work tomorrow and I don't have to ever be this tired again."

"Are you too tired to go and make me a sandwich?" Dan asked slowly, and I flicked my eyes up to shoot him a withering glare. I could barely keep my eyes open long enough to do so.

"Yes, I am too tired to go and make you a fucking sandwich," I snapped, and Dan pouted. Sighing, and wondering whether my entire life was going to consist of running around like a mad woman after this bloke, I pushed myself off the bed with an almighty yawn and tugged one of his shirts over my head. Dan groaned from behind me.

"I didn't say you had to get dressed, beautiful," he whined, and I rolled my eyes.

"I either stay in bed and wear nothing or make you a sandwich and wear something all night," I said coolly, and Dan flipped over in the bed so his back was to me. I didn't even have to look at him to know that his bottom lip was jutting out in a pout.

He could be such a brat when he wanted to be.

I padded out into the ice cold living room and winced as my bare feet hit the floorboards, which were covered in random flutters of pencil shavings and chunks of graphite stick from the random artistic phase that Dan was going through.

I hurried into the kitchen and pulled out two slices of cheap white bread, spread them with uneven and liberal amounts of basic butter and a few slices of blueberry cheese, before slamming the pieces of bread together and slicing them roughly in half to make two different sized, right angled triangles.

Slamming them onto a reasonably clean plate next to the sink, I hurried back across the living room and hip bumped the door open, keeping my eyes on the sandwich to make sure that it didn't suddenly flop off the plate and onto the floor. Dan had always been funny about eating things off the floor – when I'm not being funny, but the floor was probably cleaner than our plates.

We were nineteen years old – we had better things to do than wash the dishes.

"Here's your sandwich," I grumbled, dropping the plate down onto his bedside table and sliding down into the bed next to him, letting him turn on his side so his chair was pressed against mine and my head was resting on his pillow. Well, we had to share a pillow, really. We had a single bed between the pair of us.

"Thank you, baby," he smiled, leaning down to give me a quick smacker, "you're too good to me." I cocked an eyebrow and flicked him between the eyes.

"And don't I fucking well know it."

Dan completely ignored the plate and grabbed one of the triangles, crammed it into his mouth whole and grinned at me with a mouthful of half chewed bread. I grimaced and tucked my head into his chest, ignoring the jerking of his jaw as he chewed. The moment he swallowed, he forced the other half into his gob. The bloke was like a human dustbin. That was where the majority of our food budget went to – feeding him.

"That was a delicious sandwich, well done," he praised, and I rolled my eyes. "And yes, I do know that you're rolling your eyes at me, missy. Stop that. Anyway, I need to talk to you." I blinked a couple of times and leant my head back so I could look up into his face.

"Do you? What about? Is it about this month's rent? Because I've worked out that if we manage to make the petrol in the car last until next week, then we have enough to give in the rent, and buy a loaf of bread and some more pasta and some fruit and whatnot – you know, the stuff for the cupboards – we're nearly all out." Dan frowned and shook his head.

"Stop making everything in the world about money – you're going to get wrinkles if you keep worrying about all that shit." I rolled my eyes. Dan had always been too cavalier about whether or not we were going to be able to make that month's rent, or whether we had enough to go to a supermarket and get both bog roll and kitchen roll – we always went with bog roll, for the record. We had a slightly higher demand for that.

"Sorry, I'll try and relax," I sighed.

"Good. Because I have something to show you."

Dan rustled around under the covers for a while, looking like he was sticking his hand under the bottom of the mattress, and then pulled something out. I cocked an eyebrow at him, but he didn't even notice. He just looked a little apprehensive.

"Aimes?" he asked slowly, and I blinked at him, searching his face for any hint as to why he was suddenly acting like a weirdo.

"Yeah?"

"I love you."

"Aw, bless you. I love you too, darling." I leaned up to peck him on the lips, but he only met mine briefly before he leant back.

"No, I really need to talk to you – stop distracting me with all your feminine whatsits." I rolled my eyes and leant my head back onto his chest so he could continue on with whatever he needed to talk about. He didn't want to seriously talk a lot, so it must have been something important if he had bothered to bring it up.

I had just closed my eyes softly when I felt something shifting in the bed next to me, and then something slightly scratchy had been laid on my collarbone, just beneath my lifted chin.

I opened my eyes slowly and nearly choked on nothing at all. A small jewellery box was sitting on my chest – black velvet, no clasp, quite small. Just sitting there, staring at me. For a second I was convinced it was honestly looking at me, but then I regained my grip on reality.

"Is that..." I murmured, and I glanced up to see Dan smirking down at me.

"Why don't you open it and have a look, instead of asking?" Dan grinned, leaning down quickly to give me a chaste peck on the lips.

I brought a shaking hand up from under the duvet and wasted no time in flicking the little lid open, revealing the winking diamond ring nestled inside. My mouth dropped open a little bit.

"Why now?" I murmured softly, and Dan grinned.

"Lorcan is proposing to Molly tonight – he told me in secret, said I wasn't allowed to tell you. And it made me realise that I really wanted to spend the rest of my life with you – so I asked him to help me choose a ring for you. This was the best I can afford, but I thought you'd like it – do you?" Dan grinned at me hopefully and I couldn't help but giggle.

"I love it – it's perfect." I grinned, running my fingers over the plain golden band.

"So is that a yes?"

"It's a yes – and I can't believe Lorcan is proposing to Molly!" I giggled again, suddenly overtaken with an uncharacteristic surge of cheerfulness that didn't really suit me at all. Dan grinned and leaned down to recapture my lips in a kiss.

The ring was pushed to the side of the bed by one of his hands, the notion of putting it onto my finger for me not even occurring to him.

"I love you, Aimes , and I know I take you for granted at times – but I do want to marry you. I want to spend the rest of my life with you. I want to wake up to you every morning for the rest of my life and known what a lucky bastard I am to have you."

A slow smile crept its way onto my lips and I couldn't help but lament on the difference between the man that had been ordering a sandwich five minutes ago and the man that was curled up in my arms now. This was the man that I wanted to spend the rest of my life with.

"That might be the most romantic thing you've ever said to me," I smiled, and Dan rolled his eyes.

"Yeah, well don't get used to it. I can only be romantic for so long," he laughed back, and I shoved him away from my face so I could pull myself back down to his chest. "And oi, don't think you're getting away with no proper engagement night, beautiful – I don't care how tired you are."

Dan shifted on the bed and leant over me, his elbows on either side of my body to hold him up.

"I'm exhausted, Dan – can we do it tomorrow?" I batted my eyelashes.

"Nopes. Get here and give us a snog, Mrs Richardson," laughed Dan, and I tipped my head back to laugh. He swooped down and pressed a kiss to the base of my throat.

"I'm not Mrs Richardson yet, I'm still Miss Woods," I giggled.

"You'll be Mrs Richardson one day," he promised. And I believed him.




---


disclaimer: nothing in this chapter belongs to me.

i didn't half laugh when reading the lurvely reviews for the last chapter ~ about half of you loved dan, and the other half hated him. i was chuckling like a weirdo for ages. but anyway, yeah ~ any new opinions on him in this chapter? and what do you think is going to happen with james?

ellie :) xx



---
---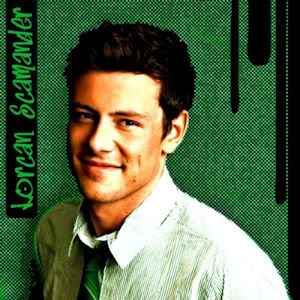 beautiful image of beautiful-ness is by magic_phoenix




---


"Potter!" I shrieked, and he cocked a cool eyebrow. Oh shit, not the cool eyebrow. I' m fucked. I might as well move to Nova Scotia and dig myself a shallow grave to lie in. That's how royally in for it I am – though I have no idea why. I mean... when you think about it, why should I have to inform Potter of my entire dating history? I shouldn't.

He meant next to nothing to me. And last time I checked, I didn't go around blabbing my guts to every Tom, Dick and Harry that strolled past me on the streets.

I mean, I know that Potter dated some whacko that is now convinced they are going to get back together and make little demon babies to love and eat, but I don't know anything else about his old shag buddies – well, other than the stuff that is printed in Witch Weekly four times an issue.

But I don't even buy that every time it comes out – I just steal a copy if there happens to be one lounging around Molly's place, or stuffed down the side of the seat in the job centre.

"Hello, darling. You look lovely today." Potter leaned back a little bit, his eyebrow remaining hitched and his lips curling up into a cold smirk. I resisted the urge to shiver. How can one bloke be so creepy? It's weird. He's a twenty-one year old man... and not an axe murderer. He shouldn't be so creepy.

"Thank you," I squeaked, knowing full well that Potter hadn't meant it as a compliment. Damnit. Why did that man intimidate me so much? All those women went and burned their bras and threw themselves under horses to try and gain women equal rights to men – and here I was, squeaking like a freakish little mouse because one happened to look a little angry at me.

What is my life coming to?

"But I don't understand, my love, why you are so dressed up – this isn't really a dressy place. And you've curled your hair with your wand and everything. I don't think I've ever seen you put that much effort into dressing in the whole time I've known you." Potter's eyes flicked idly to Dan, who was flushing pinker and staring at the floor as though he wished it would just swallow him up right there and then.

You and me both, buddy. You and me both.

"Well, you haven't really known me long enough to know how I dress and style my hair when I go out to lunch to meet old friends, have you?" I asked tightly, narrowing my eyes in Potter's direction. He didn't seem to care. Honestly, I need to work on being more intimidating. What six-foot bloke in his right mind is going to cower at the sight of short Hufflepuff that is almost shaking herself at the thought of standing up to said six-foot bloke in a room full of people?

Banter is one thing, but this was another. He says one thing wrong, and Dan could – Dan could be done. Done with me. And I might have been confused as fuck and angry and upset with him, but I didn't want him to leave before I'd gotten used to having him back.

And the way he was staring at Potter told me that leaving was exactly what was on his mind.

"Well, Aimee, aren't you going to introduce me to your friend?" Potter asked slowly, and I halted. I couldn't tell what he was doing – pretending to play the jealous boyfriend (and playing it well) or taunting me in retaliation to the fact that I didn't tell him I was engaged previously, and for going out to meet the guy in public.

Where, I suppose, I could have been photographed – but I could have just told them that he was my cousin! Of course, if we had gotten back together after Potter and I 'broke up', then I would also be labelled the incestuous gold digging bitch.

That is clearly the title that every girl strives to achieve before the end of her life.

I nodded slowly and seized Potter's hand in response to Dan's questioning glare, before tugging him past the table of gossiping old women and sitting back down in my previously vacated seat. Where, to my horror, the burger meal we had ordered was sitting like a centrepiece. Like I could eat at a time like that. Dan grabbed a couple of fries and shoved them in whole, before resuming his seat opposite me. Potter perched on the arm of the chair and flung his arm around my shoulders.

I tried my best not to wince/scowl/throw up/buck him off like an angry donkey.

"Ahem. Po – James, this is Dan. Daniel, I mean. And erm, Dan, this is Pot – fuck it, James ­– my... um... boyfriend." Dan's eyes narrowed, but Potter seemed quite at ease. He lounged languidly back in his seat and stretched his legs out next to mine.

I, however, was too busy cursing the gods of eloquence, luck, men, money... and well, everything else in my life, for making everything about me so undeniably shit. I mean, how is that fair? Why did they decide to screw over my life – there are seven billion other people on the planet!

But no, they just had to go and fuck around with the divine plan mapped out for this joke that they call my 'life'. Hey – look, she's already lost her job and split up with her fiancé... why don't we slide her into a fake relationship with an anti-social celebrity in desperate need of an ASBO and then have her ex-fiancé come sliding back into her life to meet the pain-in-the-arse? Doesn't that sound like a bundle of laughs?

Yeah, no. I hate the universe.

"It's... unusual to meet you," Dan said slowly, not even bothering to look up from the tablecloth to greet Potter. Potter's smirk widened a little, and his fingers slowly started to run along my collarbone and down the tops of my shoulders.

"Pleasure to meet you too, my friend," Potter said, and I couldn't help but frown a little. Potter's voice was... buoyant, almost – friendly. He sounded amused, he sounded... cheerful. He was taunting Dan, but it was different. It wasn't the usual indifferent snap that he reserved for me – it was amused, light... it sounded like something that a normal twenty-one year old bloke would use.

It creeped me out, I'll tell you that much.

I didn't like the idea that there might be more than one side to Potter, and I didn't want to dwell on it. As far as I was concerned, Potter was an angst-y grump that was incapable of change.

"Um... so how long have you known my Aimee?" Dan asked, finally looking up and cocking an elbow against the table, leaning down to balance his chin on the flat part of his fist. I wondered whether using his fist to balance his chin was just an excuse to have it clenched and ready to punch Potter at the earliest convenience.

Now that I think about it, that might have been a very interesting path to have taken.

"I've known my Aimee for a long time – we went to Hogwarts together. I was in the year above her, but I played on a Quidditch team with her older brother. You do know Mark, right?" Dan scowled and snapped her head up to gape at me.

"I dated Aimes for a year and a half – yes, I know her older brother." Dan's voice was cold, and his eyes hardened at Potter's condescending question.

"Ah – oh shit – you do know about Quidditch, right? I mean, you're not a..." I blinked up at Potter, who, despite his expletive and worried sounding tone, was looking completely stoic and indifferent. I shook my head quickly, and the arm that was wrapped around my shoulder instantly relaxed a little.

Looks like Mr Big-Shot Auror gets a little scared after all. Still, he'd probably have lost his job if his dad found out that he'd told a muggle about Quidditch. Not exactly something that an Auror that has gone through three years of training should give away.

"No, I am not a muggle, and yes, I do know Aimes' family." Dan's voice was getting colder by the minute, and his eyes kept flashing angrily to the arm that was still molesting my shoulder.

I pressed my lips together to stop myself from smirking – it was just so strange. Like the world had flipped on its head. I was always the jealous one that got pissed off when Dan leered after another random slag in a short skirt – he was always the one that smirked and asked whether I was going to leave him when someone else flirted with me.

"Wonderful. So tell me, how come you left Aimee if you are still in the mindset of her referring to her as 'yours'?" My eyes sprung open and my jaw dropped to form a perfect round circle, as Potter's complete lack of tact bounced around the table.

How could he just – how could he ask something like that to someone that he barely knew?

Dan turned a strange shade of white, the tip of his nose blooming purple (not really sure why it went purple, but there we go) and his jaw dropping into a position very similar to my own. Potter stretched his legs out a little further and settled himself into a more comfortable position on the arm of my chair, looking the picture of ease.

"I – I... what? I – what did you tell him?" That question was directed at me. "What, did you just go and find another bloke the second I left and started to tell him everything that was wrong with me, or something? Is this like a test to see if I know why we split up? Because I know why we split up – and that is not for someone like you to question." Potter cocked a cool eyebrow and shrugged, tightening his arm so my head was forced down onto his chest.

Do not scowl. Do not scowl. Look happy. This is the bloke you're supposed to be dating. Smile.

Or, at least if you're not willing to smile, try not to look like you're having your tonsils removed by someone that is both blindfolded, deaf and the owner of a set of fingernails that have not been clipped since Albus Dumbledore was a lad.

"I didn't tell him anything... I – I –" Potter's eyes narrowed a little bit and he slowly turned to face me. I clenched my eyes shut and prayed that the hostility that had suddenly begun to ooze across the table was not aimed at me.

"No, actually, she's not lying. She didn't tell me anything. I didn't even know she'd been engaged before she'd been with me." Potter's fingers trailed across my collarbone again and picked up a single ringlet from my chest; curling it around his finger and then letting it spring back into place. My mouth was oh so attractively hanging open.

Dan's mouth was also sliding open, and I avoided his curious gaze with all my might.

"I – well, it just... it just never came up in conversation. I mean – erm – how was I supposed to just drop into a chat that... um, I mean the ring was behind the dresser! You wouldn't have been able to see it, Pot – fuck it, James! I mean – what, do I have to tell everyone every little detail about my life? Why can't I have any fucking secrets in this place?" I turned my glare onto Potter, shoving myself out of my seat and whipping around to face him. "And how the fuck did you find out that I was here and with Dan if I didn't tell you – have you bugged my flat?! You have, haven't you? That is so creepy!"

Potter's lips were pressed together and his cheeks were bulging out gently, as though he was trying his hardest not to burst out into hysterical laughter. What, can a girl not have a nervous breakdown in the middle of a cafe anymore?

"Molly told me you were here and that you were meeting your ex-fiancé – she's worried about you, Woods. She thinks you're just letting yourself in for a hard time." I pressed my lips together and stared very hard at my feet.

Dan was flushing – he knew full well how Molly felt about him. She once hid in our wardrobe for six hours and burst out when Dan came into the bedroom because she was convinced that Dan was cheating on me and wanted to catch him red-handed.

When she found out he actually was on his own, she pulled open the nearest drawer and started pelting him with his own underwear. After that little incident, I was forced to tell Dan that my best friend did in fact loathe his guts. Not that it wasn't obvious – just before she left the apartment, she had written 'YOU SUCK, TWAT' in shaving cream all over the bathroom mirror.

Because Molly was just strange like that.

"So what, Aimes, your best friend is trying to pit you against me by getting your new boyfriend on her side? Why doesn't she just fuck off and mind her own business? This is between me and you, not her." Dan narrowed his eyes at me, and Potter's eyes fell flat. He looked like he might have snapped at Dan had I not got there first.

"Don't say a word against Molly," I said coldly, and Dan's eyes widened a little bit.

"Oh, fuck off. I don't need this – all I wanted was to come back and see my bird and see if we could get everything sorted out. I didn't come back to be subjected to questioning and quizzed by the fucking new boyfriend that I didn't know she had." Dan shoved himself to his feet using the table and shot Potter a furious glare.

"Dan! How can you say something like that? You don't want to be subjected to questioning – don't you think I have the right to some answers? You just fucking woke up one day and decided to leave me. If I really was your bird and you loved me that fucking much then that wouldn't have happened, would it?" My chest was heaving, my breath coming out in short, furious puffs, my eyes were glassy and my hands were shaking.

Dan was gaping at me. Potter was still on the arm of my chair, and his smirk has slipped slightly – he was surprised. Yeah, the Hufflepuff has a temper and a past, Potter. Deal with it and move the fuck on.

"You know why I did it – Aimee, we'd turned to nothing, and our sex life was nothing and our relationship was nothing. All we did was fight, we didn't trust each other – you were so convinced that I was cheating on you that you had Molly hide in our wardrobe to try and catch me!"

"I didn't ask her to do that! She chose to!"

"See, well you must have had your doubts about my faithfulness if you best friend could sodding pick up on it! If I hadn't left, the engagement would have been called off anyway – there was no way we could have gotten married and spent the rest of our lives completely miserable!"

"Right, Dan, and after you called off our engagement for the good of our relationship, tell me, how many foreign birds did you shag? Now that you were a nice single bloke, despite the fact you'd told me to keep the ring because you were coming back to me." Dan floundered a little, clearly not expecting me to ask him something like that.

"Come on, tell me – you did bother to keep track of the numbers, didn't you?"

"A couple. A couple of girls in each country. Never slept with one girl more than once, Aimes, I promise." I rolled my eyes back into my skull and laughed hysterically, wiping at my streaming eyes with the back of my hand.

"Oh, well how very gallant of you, Daniel. How very lovely of you to only shagwomen once because you had me waiting like a twat for you at home. How nice of you to not start any relationships because I was still there for you at home. Yeah, go and shag the female population of Tai-fucking-wan, but only do it once because you're so fucking wonderful!"

The cafe was silent as my screaming grew more and more hysterical, my breath clawing its way out of my throat – I felt sick, I felt manipulated – I felt ill. I need to lie down. I wanted to be away from him, away from everyone, away from Molly, away from Potter with his goddamn smirk...

"Oh yeah? So what, you're gonna act like a fucking saint and martyr because I've slept with other women since we broke up –but so have you!"

"I HAVEN'T SLEPT WITH ANYONE SINCE YOU!" Potter started on the arm next to me and nearly fell sideways, and only managed to right himself by clutching the side of the tabletop. He was glancing at me anxiously, and I realised that I had been on the verge of screeching that I hadn't even been near another man since Dan – hell's munchkin, the only bloke I'd kissed was sodding Potter.

"Oh, right – you're with the biggest manwhore in Witch Weekly history and yet you haven't slept with him yet. Right, I totally believe that." Dan shot Potter a glare. "Aimee, I might have slept with other girls but you've had a whole new relationship."

I wished I could scream at him that he was wrong – that I hadn't been with anyone else, that I wouldn't until he and I were completely done, but... I couldn't. Potter was silent next to me. I hoped beyond hope that he felt bad for doing this to me.

"Just go away, Dan. You know what, if this is what married life was going to be like for us, then maybe you were right to end it. I can't live like this." I gestured to my pathetic position, tears streaming down my cheeks, my hands clutching the table cloth, my shoulders hunched against what felt like the weight of the world.

"Fine," Dan spat. "Fine, I'll go."

And with that, Dan turned on his heel and stormed across the cafe, leaving Potter and I sitting in icy silence. With a deep sigh, I pulled my bag onto my shoulder, dragged Potter to his feet and hauled the two of us out of the door.

"Don't say a word, Potter. Don't say a word." I muttered as we left.

~+~

"Woods? Do you want me to make you a cup of coffee... or something?" Potter was standing awkwardly in the doorway to my kitchen, the second half of the bag of brown rice on a plate in his hand and awkward expression on his face. His button down shirt had been rolled up to the elbows and a large water stain was slopped down his white undershirt.

I blinked up at him from my pathetic position on the couch, rolled up into a ball with my knees tucked up under my chin. I hadn't cried since Potter half carried me through the door, actually doing what I asked and not saying a word, but I hadn't spoken either. Not even when Potter helped himself to the last of my food.

"Don't know how you're gonna do that," I croaked. "I ran out of coffee yesterday." Potter sighed and crossed the room, dropping down on the other end of the couch but leaving a gap between us big enough to fit a whole new person.

"Oh. Alright then. In that case, I won't be making you a coffee." Potter stared down at his long fingers and avoided looking at me. I stared unseeingly at the Wiz-TV, my eyelashes cold and wet against my eyelids from the tears. They felt swollen and sore, my throat was burning a little and I was pretty sure my nose was running like a tap. Overall, I was pretty much the human embodiment of the word 'sexy'.

"No shit, Sherlock," I grumbled under my breath, and irritation flashed briefly on Potter's face before it was smothered by his usual mask of stoic indifference. His arm was positioned casually on the armrest, his other flung carefully over the back of the seat cushions, his wrist contorted to keep his hand from going anywhere near my face.

It's not like I bite – not since I got my braces off, anyway.

"Hey, don't take it out on me. It's unfortunate that he had to find out about our... relationship that way, but at least it's out there now. He's a twat; anyway, even you can do better that." I gaped at the side of Potter's head and shoved myself off the couch, whipping around to shoot him a look filled with as much venom as I could muster.

"If you don't mind, that happened to be the man that I love – loved. Whatever. So if you can shut your fat gob and not insult him while you're in my apartment, that would be great. Thanks. And you know what, Potter – I... never mind, it doesn't matter." I scowled and shook my head, dropping my gaze to stare a particularly nasty looking crimson stain by the big toe of my right foot. It looked like someone had been stabbed and left to bleed out. I imagined it was Potter. The thought was oddly comforting.

"What?" Potter asked, looking up at me with his stupid melted chocolate eyes, the sun from the window beside him bringing out criminal infusions of gold, boring into me. I gulped.

"I – I wanted to tell him that it was fake. I wanted to tell him that I was just doing this because... because I want a new flat, because you're Molly's family... I wanted to tell him it was all a lie and then maybe he'd still love me. But Dan... Dan would tell the press. That would be the first thing he'd do – he'd go straight to the press and tell them it was all false, regardless of whether it would hurt me. But he wouldn't let me pretend to date someone else – he's... possessive." I shrugged as Potter regarded me impassively, his hand relaxing a little on the back of the couch.

"So he's a jealous bastard, then?" Potter eventually sighed, his face not showing any hint of life. From his stance, you would guess that we were having a conversation about cereal. Not about the weather – people tend to get passionate when they talk about rain. Lots of violent hand gestures and sound effects and whatnot.

"No. No, he's not really jealous – I think he might have been, actually, but he never let it show. I was always the jealous one – I was always convinced that every girl that spoke to him wanted him... wait, why am I talking to you about this?"

Potter smirked a little and shrugged, swinging his legs forward to prop them up on the coffee table, stretching both of his hands out behind his head in traditional sunbathing pose.

"Because you've got no one else to talk to? And I mean that literally because we are the only ones in the flat right now. Because you're pissed off and annoyed about the run in you've just had with the bloke you were planning to marry not too long ago? Because you're searching for some way to pin this all on me? Because you're a Hufflepuff who feels too much? Take your pick." Potter shrugged.

"I – you're a creep, do you know that? Fuck off." I scowled and stalked into my bedroom.

The force it took to slam the door into the doorframe took the edge off my anger, as did the echoing kick that I planted into the wall next to the headboard of my bed. I ripped the pillow from the floor, where it had fallen at some point, and threw it at the window. The soft flump and consequent quite flop to the floor was not quite in keeping with my current mood.

There was a bitter creaking as the door was inched open behind me, and a second later Potter's head poked around it. He looked pained, his eyebrows scrunched together in the centre and his eyes flat and pissed.

"Look, Woods... you're in no fit state to be left alone right now. I know you don't like me, but... I dunno, do you want to do something?" Potter winced a little, and I could see from his face that he wanted nothing more than for me to turn him down.

But I didn't want to. Potter was arrogant and uncaring and flat out rude, but he was better than nothing... by a little bit. His company would be better than being left to stew with my own thoughts, to force myself to not open the door that hid the scrapbook I had been making for Dan throughout our engagement – I had wanted it to be one of his wedding presents from me. It was half finished – a collage of pictures and notes, messages and flower drawings, doodles and poems I had found that reminded me of him, train tickets from certain shows we'd been to, a receipt from a burger meal for two, a menu for the pizza place around the corner... anything that reminded me of him. It was stuffed onto the top shelf of a hidden away cupboard, and I knew that if Potter left then I would be straight there, and depress myself even further looking through it.

"Would you mind?" I whispered, gripping the edge of the bedcovers in an idle attempt to prevent any allergic reactions from actually asking Potter for help.

Potter shook his head slowly, dragged his hand through his hair and pursed his lips. His inner Gryffindor had clearly been piqued after seeing a damsel in distress, and he wasn't happy about it. But he was his father's son, and he would stay with me.

"No, no... it's fine. I tell you what, we'll go the pub. We'll have a drink – you'll forget and maybe once you've got a bit of booze in you you'll loosen up and actually be a laugh." I scowled at him and grabbed my purse from my bedside drawer, stuffed it in my pocket and stalked past him.

"It's only half seven in the evening, you twat – I'm not gonna get pissed when little children are still going to be awake." I rolled my eyes and pushed past him, out into the hall. Potter whipped around to follow me, slung his arm around my waist and pulled me to his chest, his mouth pressing uncomfortably close to my ear.

"Trust me, love, when you go out with James Potter, time makes no difference. I'll show you how to have fun the Potter way – drink and all." Dropping his arm from my waist, Potter pushed past me and stepped into the fire, tossing in a handful of the newly refilled floo powder as he did so.

"The Leaky Cauldron," he said clearly.

And with that, he was gone.




---


disclaimer: nothing in this chapter belongs to me.

haha, i noticed a dramatic increase in the amount of people that started to dislike dan last chapter ;) and we still have people that like him! i quite like reading everyone's opinions on him. oh yeah, that's the other thing i wanted to mention - i have started a new fic, called daddy's girl, which is an albus/oc, which some of you might wanna check out... i dunno. so yeah. and potter was a ~little~ bit nicer in this chapter, which is always good :) okay, so yeah. thank you for reading!

ellie :) xx



---
---
"The Leaky Cauldron, seriously? Wow, what a hip place for two twenty year olds to hang out. Seriously, we're going to have to keep our eyes out for all the hipsters that are going to be crawling around the place," I snapped, rolling my eyes as I stepped out of the fireplace. Potter ignored me, and ordered a two glasses of Firewhiskey from Baldie McBalderson behind the bar.

I dropped down into a nearby booth and slammed my handbag onto the table, rubbing the sides of my pointer fingers over my eyelids to try and fix the smudged mascara. I'd have started scaring little children if I'd walked around like that.

Potter swaggered after me (no, seriously, he swaggered – did the dislocated hip walk and everything) and slammed one of the glasses down in front of me, before dropping down onto the seat opposite me. I seized the long cup between both of my palms and tipped it straight back, pausing only briefly to quickly breathe.

The liquid burned as it seared down my throat and I choked a little, but managed not to spew it all over the twat that was sitting in front of me. He threw his back like a pro and smirked at me, before gesturing to the barkeep to bring us another of the same.

I revelled in the déjà vu, but said nothing.

The barkeeper slammed down another two glasses and shot me a lecherous smirk, revealing the two blackened gaps that once held his missing incisors. I flushed and glanced down at the glass, trying to ignore the fact that it wasn't even dark outside and I was sitting in a family pub with James Potter, planning to get drunk.

"On the count of three?" Potter muttered, and I glanced up at him. He was regarding me shrewdly, one of his thick eyebrows cocked and his hand curled coolly around his glass. Deciding to rise to the challenge, I seized my own glass in one hand and brought it to my lips.

"One," I murmured. Potter's eyes darkened.

"Two," he hissed, leaning a little closer towards me over the top of the table. The cold marble cut into my ribcage as I pressed myself against it. The liquid gold in Potter's eyes was captivating.

"Three," I whispered, and we both tipped our glasses back with perfect synchronicity, gulping back the amber liquid until our glasses were empty and fogged up from our panting breath. I don't know if you have ever noticed, but it is hard to gulp back a lot of drink at once. It takes a lot of sodding oxygen.

"Gah," Potter spluttered, wiping the back of his hand roughly against his mouth. I winced and cleared my throat, trying to soothe the burn. There is a reason it is called Firewhiskey.

"Another round?" I whispered, and as Potter nodded I waved a demure hand at the younger bloke behind the bar, gesturing with my fingers to the empty glasses. "You know, I don't see the point in all this. What do you benefit from getting me drunk?"

Potter snorted and leaned back on his sofa, stretching his arms out behind his head so his muscles tightened under his t-shirt. He was a muscular bloke, Potter – lots of... you know, abdominal muscles. That probably took a lot of work. Didn't change the fact he was a git, like.

"I dunno. Maybe because it might mean you'll stop harping on for five fucking minutes so I can get some goddamn peace and quiet? Or maybe because you're pretending to be my girlfriend, and one day I might need you to do something that you're not comfortable with. And I'll remind you that I did this for you, so you owe me." Potter shrugged coolly and nodded his thanks to the new round that was being delivered.

"How selfless," I muttered under my breath, and a dry smirk twitched the corners of Potter's mouth. "You know, you really are a true embodiment of all the Gryffindor qualities."

"There is nothing in that list about being selfless – that's for the Puffers. Like you. Daring, nerve, bravery, chivalry – I can be as selfish as I like." I blinked at him as he grabbed an olive from the jar in the centre of the table, dunked it into his drink and popped it into his mouth.

"Chivalry – isn't that where you're supposed to do things for women? I don't think, back in the times when the chivalry code was invented, that they planned for it to be used a precursor for getting your fake girlfriend pissed so you can one day ask her for a favour." I shot Potter a look, but he merely smirked at me, as indifferent as ever.

"Listen, love, if you wanna go home, then go. Go and wallow in that pit about the fact Darling Danny left you and you ain't lived properly since. Go and bollock yourself about the fact it didn't work out, or that today's date was shit – I don't give a fuck. But if you want to just do the normal thing and forget about your problems for one night, then shut your fat gob and get that down your throat. Because I for one am bored listening to you breast bang about how shit your life is."

I blanched and blinked at him, my mouth hanging open slightly as he finished the longest consecutive string of words I had ever heard him say. He leant back into his chair and took a deep breath, and I guessed that I'd wound him up a little.

Do I moan that much about how life hates me? Maybe I do. But I'm not being funny, it does.

"I'll stay," I murmured, and Potter nodded in satisfaction. He spat the skin of his olive out onto the floor next to him (lovely...) and tipped back his glass, glugging the first half before scowling and clearing his throat.

And so that's the way we sat – for two hours, knocking back more glasses of Firewhiskey than I had ever seen before in one place. After the first half an hour or so, though, we got bored, and tried to make it more exciting.

I ordered a Shirley Temple as Potter ordered a scotch on the rocks with a twist, and after that I moved onto a pattern of red wine, port, alcopop, as Potter did blue vodka shots and drank many of some strange cocktail that was lime green in colour and let off some kind of greenish smoke. He seemed to enjoy it, because he would smack his lips and stretch his arms out whenever he finished one.

"What now?" I groaned eventually, rubbing my weak fingers over the pounding in my temples, shoving one of the glasses back onto the table to try and make room for the next one. Potter looked half dead from opposite me, his head lolling back onto the top of his sofa and his arms flopping like useless noodles down by his sides.

It occurred to me that I was drinking to forget Dan, but I didn't know what Potter was drinking to forget. Of course, he could have just liked drinking. He was a twenty one year old bloke.

Potter attempted to sit up a little straighter and succeeded to mildly do so, before glancing at the dusty clock above the bar and smiling a slow, burning smirk. He staggered to his feet and held his hand out to me, his fringe flopping into his eyes and a little drink making his lips glisten in the crackling candlelight. I blinked a let him drag me out of my seat, thanking the rabbit gods that I had opted not to wear heels for the day.

We'd all be in A and E dealing with my broken spine and Potter's broken nose (just because) otherwise.

"It's nearly ten o'clock, Woods," he grinned, slowly pulling us towards the tiled fireplace in the corner of the room. I wondered idly what wizards with electric and gas fires did about flooing, in the back of my alcohol hazed mind. "And that means the clubs are opening. You need to loosen up – I'm taking you to Ice."

~+~

Ice did indeed live up to its name. With the whole hard and hipster title came a hard and hipster interior – or what middle aged women considered to be hipster when they were given a large sum of money from their stupidly rich husbands and were told they could open a club if they wanted to.

Plush white seats were dotted around a large room, the centre of which was devoid of all furniture to make room for a white, polished marble dancefloor. White curtains made of sheer gossamer hung from the ceiling in rivulets, drifting like waterfalls until they piled up seamlessly on the ground. Glittering spotlights were pressed boldly against every flat surface going, and the workers were differentiated from the customers with their uniform of a sinfully tight white polo shirt and a short white skirt for the girls, tight white jeans for the men.

They really weren't helping with all the problems surrounding gross moral turpitude, having their employees dress like they'd just come off the pole.

A long bar ran the entire length of one white wall, carved out of black marble, a sight for sore eyes after the masses of white everywhere. Never melted ice sculptures of whiskey bottles and wine glasses were placed every so far along, and a large white sign made of three cold plastic letters hung above the electric cocktail mixer, spelling I-C-E.

I had never seen anything like it, never having been presented with the opportunity to get into the most high flying wizarding club in the country. You either needed a sodding letter from the queen, a reservation made three years in advance or to be dating the son of the saviour of the wizarding world to get in. Needless to say, before I had never quite qualified.

I suppose I could have attempted to get in with Molly, but the whole club thing wasn't really her scene – she preferred me to come around to her so she could swathe me in various materials and pin them together, making a lovely dress that she would then store away in a drawer and I would never see again, despite it being custom made for me.

Potter strolled boldly into the pub from the (you guessed it) white marble fireplace and glanced coolly up at the maitre d', seemingly over the bout of alcohol induced unsteadiness he had been suffering from back at the pub.

He regarded the man with an almost derogatory insolent stare, which lasted for around three seconds before the guy straightened up to his full height of tall and plucked two menus out of their holder, signalling for Potter to follow him. There was no movie-style exchange of bank notes or a hissed threat from the customer – just a cool stare from the son of the guy who saved the world.

I scurried after them and smiled awkwardly at the bristling woman in a sinfully short dress that had been waiting for a table when we walked – well, stumbled – in. She shot me a look like I was something unpleasant that had been trodden in from the street, flicking her nose up at me and stretching out both of her long, false-tanned arms.

I followed James and the maitre d' (who seemed to have been dressed to try and continue the hip-new-age-hipster thing that the club had been going on, and was dressed in disgustingly tight white jeans and a white vest with ICE written in block letters across his shoulder blades) to the back of the club, where he dropped down the menus onto one small table, which was stupidly close to the ground, and surrounded by three plush white beanbags.

Yes, beanbags. Because apparently chairs just aren't good enough for this wonderful place.

There was half a clean white candle in the centre of the table (and I mean literally half, it looked like it had been sliced straight down the middle) and silver glitter was drawn in a rough circle around the candle stub. Potter dropped down onto one of the beanbags and clapped a few galleons into the maitre d's hand, who smirked and nodded smugly.

"Thank you, Mr Potter," he murmured, and turned on the heel of his spotless white converse with black soles and squeaked off across the cold floor. I blinked at Potter and slowly dropped down onto my own beanbag.

"Why did you pay the bloke so much money to show us to a table?" I asked quietly, my mind fuzzily whipping around all the things that I could have bought with that money. I could have run to Diagon Alley and restocked the fridge, for one thing. I could have bought a few dresses of my own, now that I was going to be going to random places with Pratter and photographed by bits of slime with cameras as big as my head and flashes brighter than the sun.

"These tables here are the best in the place – it's the VIP section. If you sit here you get the best action, the best girls, the best service and have the best time. Normally you have to book three months in advance and pay fifty galleons per guest. I gaped at Potter, but he just shrugged coolly. "And before your blow your nut, don't – I don't pay. So it's cool."

"What? Why don't you pay?" I only became aware now that my voice was slightly slurred, curling over like wisps of smoke and trailing across the table to put in nothing more than a blended whisper. Potter's eyes were flashing gold in the flashing spotlights on the wall behind me. A mischievous smirk was pulling at the corners of his lips. His face looked oddly pale, washed out – but his cheekbones were as hollow and shadowed as ever.

"Because I'm me," he muttered simply, and picked up the menu in front of us.

It was only now that I noticed the place didn't serve food. I wasn't too happy about that – I had wanted to have something to drink to try and absorb some of the booze that was fucking with the synapses in my brain. The menu was a stark affair, back to plain white with square block writing in an attempt to bring back the Minimalist movement.

Most of the shit was written in French, or named something random that was just an unsuccessful attempt to make a usual spirit seem like something exotic and delicious. The cocktails had all been switched around – instead of a Cuba Libre, or a rum and coke to the average layman, it had been switched to be called 'Burn'. And I only knew that because I had just heard the skinny wannabe-rapper at the next table tell one of his insanely-skinny-boobie-smoobie girls.

Whether that was something to do with the 'so cold it's hot' property of ice I wasn't sure, but it did not impress me. Potter's amused eyes flashing across the table at me told me he had been here before and knew what to expect – but he wasn't going to help me.

"What'll it be?" A woman I hadn't seen before swanned up to us, dressed in her almost non-existent uniform and clutching a white mobile phone and a stylus, which she was using to take the drink orders as opposed to a good ol' notebook. Because they're just boring now, you see.

"Erm, Burn," I said quickly, feeling very self conscious of my, leggings and a long top combo, despite having felt attractive in it not five hours ago. The woman nodded with a single stretch of her neck and scribbled down one looped 'b' onto the phone screen and turned to face James.

"And you?" she asked, batting her false eyelashes at him as he coolly assessed the menu. "Same as your... girlfriend?" He smirked, winked at me but shook his head and gestured coolly to one of the black squiggles on the page. With one more scribble on the screen, she stalked off to fetch the drinks, nearly knocking my off my chair with a giant flick of her hair as she turned around.

"Do you even know what Burn is?" Potter smirked, lounging back and assessing me with amused eyes. Glad I'm such a source of entertainment to him.

"Sure, it's a rum and coke," I murmured, shooting him a cocked eyebrow. His eyebrows shot up again and I reckon he looked a little impressed – it was one of the most positive expression I had ever seen on his face, that's for sure.

"Who told you that?" he murmured, and I felt an inexplicable flush begin to crawl up my cheeks. Maybe it was the heat in the club, maybe it was all the alcohol from before catching up with me or maybe it was just the way Potter was looking at me – with heated eyes running with warmed Firewhiskey, a smirk on his lips.

I didn't answer, but instead turned my attention back to the dancefloor that was still pulsing with light in the middle of the room. It was the same as any usual dancefloor. Couples were grinding shamelessly in the centre, arms flying everywhere and drinking spilling all over the floor. Then to the left were the hyperactive stoners, who were leaping around like insane monkeys to a track that was far too slow for the pace of their springing. And then, at the other side, there was the OAP section. You know what I mean, the section filled with forty year old women coated in slap that were trying in vain to recapture their youth by squeezing themselves into their dresses from the nineties and wearing a couple of pairs of the teenage daughter's false eyelashes.

The women couldn't dance properly (their hips would probably give out, you know) and so they stood there and bopped, their shiny curls sending flashes of light and glitter across the room.

I was watching them in amusement, taking lazy sips from my rum and coke after the waitress dropped it down onto the table, until I saw something that made my blood run cold. Pushing his way through the dark section of the pub, wearing a black button down shirt and black jeans that I had never seen before, was Dan.

I shot out of my chair and onto my feet, nearly spraying the mouthful of coke all over the floor, and staggered out of the VIP section, begrudgingly waiting for a second to let the bouncer stamp a large 'V' onto the back of my hand and stumbled over to where Dan had disappeared.

Potter had stood up behind me and watched me run off with a large crease between his eyebrows, glancing around to see whether any other 'important people' had noticed my untimely and rather rude exit.

"Dan!" I yelled, but my voice was swallowed by the roar of the crowd as a new song, some popular, bobby one, came on the loudspeakers. I glanced around; staring for a bloke in a black shirt, but everything black was swallowed in the darkness of the club.

The lights blurred in my vision and melted into one another, dribbling across my eyesight and making my stagger into the side of the bar. I pressed my hands against the cool marble to steady myself and stumbled forwards. My head was flicking around like meerkat on acid, and people began to glance at me suspiciously.

I was drunk and I couldn't see properly – my head was spinning, my vision was blurry, my stomach was twisting, but I had to see Dan. I needed to say to him what I hadn't been able to say back at the cafe. I wanted to – I wanted to kick him, to be quite honest.

You know what they say – alcohol aids the speaking of the truth.

And that's when I saw him – sauntering across the dancefloor coolly. He didn't look like he was looking for anyone, which was strange. Wouldn't he have only come to this club to try and find Potter and I? But no, he was standing on the dancefloor chatting to some skinny blonde bint without a care in the world. Granted, I could only see the back of his head, but the back of his head looked very care-less.

"Dan!" I yelled, but my voice was once again swallowed by the noise.

I took a deep breath, turned around and tipped my head upside down beneath the tap of the water fountain that sat integrated into the end of the bar. I pushed down the small piece of black plastic and filled my mouth with iced water, swallowing it gratefully and waiting for the spinning in my head to subside.

As soon as I could see properly again, I took a few tentative steps forwards and put my hand gently on Dan's shoulder. He spun around and turned to grin at me – and the smile promptly dropped off my own face. Because the bloke wasn't Dan.

"Aimee fucking Woods!" he yelled, dropping the blonde bint's hand so he could wrap his arms around my waist and scoop me up into a flying hug. My feet left the ground and my chin was resting on his shoulder, and I grinned into the flop of brown hair that fell into my face – his hair was a few shades darker than Dan's, especially now Dan had been jetting off to the land of the sun while the sun was cracking the flags.

"Hey, Barney," I said quietly, grateful for the spinning stopping when my feet once again touched solid ground. The blonde bint stalked off to get another drink, but neither of us paid her any attention. She looked like a bit of a skank, anyway.

"You spoken to Daniel today? He told my mum that he was going to meet you for dinner today, but he might have just been saying that to try and get her off his back – she's fucking fuming that he called things off with you. I thought she was gonna fucking disown the poor lad. Leaving a girl like you to go and party with people in countries whose names I can't pronounce."

"That's what I said!" I yelled into his ear, and he tipped his head back as he started to laugh. He had a nice laugh, Barney, but it wasn't as nice as his brother's. That's how they knew each other, by the way – Dan and Barney were brothers. Barney and Dan's mother were the only members of the family that I ever got along with – his father didn't like me, though we were never sure why, and his three sisters and other brother weren't too fussed on me either. But Barney and I got on very well.

I didn't know why his sisters didn't like me, but I knew why Shane – that's his other brother, FYI – couldn't stand me. It all stemmed from one big unfortunate event when we had all had a little bit too much to drink, but the nub and gist was Shane hated me and Dan gave Shane two black eyes. It's a long story. I'll tell you sometime.

"Yeah, yeah, we met up for dinner," I yelled, and Barney's eyebrows flew up into his hairline.

"Is Dan here, then?" I shook my head, a few curls flopping into my eyes. I beat them away impatiently and frowned at his confused expression. "But – look, not to be crude or nothing, but if you met up with Dan, why aren't you two off shagging right now or something? Why are you here on your own?"

"Who said I was here on my own?" I muttered, getting a little defensive. I wasn't a complete loner, you know – I do have some friends!

"Well, who are you here with, then?" he asked patiently. In a moment of defiance, I spat out the words that I really shouldn't have to one of the only members of Dan's family that approved of me.

"I'm here with my fucking boyfriend, Barney," I muttered. He gaped at me. Shit.

~+~

"Was that your ex that you were just talking to?" Potter slurred, looking quite chilled out, stretched out on his beanbag with a drink held loosely in one hand, but I could tell he was angry again. His eyes were flashing at me and his lip was curled up into an ugly smirk on one side.

"No, it wasn't," I snapped back, dropping down onto my beanbag and gesturing angrily to one of the skanks to refill my drink.

"Sure as fuck looked like him," Potter said coldly, and I could almost feel the atmosphere changing as it prepared for what was sure to be another argument – except it wasn't. I was tired. I couldn't be bothered – I was shattered and exhausted and drunk and I wasn't in the mood to fight with someone else. I just wanted to go to sleep and not wake up until the dinosaurs had taken over.

"That's because it was his brother – he and Barney only have eighteen months between them." My voice was weary and cracking down the middle, and maybe Potter sensed this because he seemed to let up a little.

"Just mind yourself, will you? Anyone in here could – could take a photo and send it to the press. You need to watch what you're doing at all times."

"You say this like you've done it before, like you know what to expect," I said hotly, but Potter raised one finger and glanced around.

"Rule number one – don't talk about this in public places, and especially don't sodding yell about it. Merlin, how thick can you be?" I scowled at him but dropped my gaze to the table as Potter glanced around to check if anyone was watching us.

"Rule number two," Potter whispered, but his voice was closer to me now. I glanced up in shock to see his face not five inches from mine, his lips pink and his eyes watching me with wry amusement, "is you always have to keep up appearances." Potter took my head in both of his hands, pressed a chaste kiss on my lips and then leant back onto his own beanbag.

The fifteen or so nosy buggers that had been watching us quickly turned back to their own table to make it look like they hadn't been creeping.

"Stop bloody kissing me, git, I'm not a sodding hooker," I crossed my arms over my chest but lowered my voice in accordance to rule number one. I smoothed the expression on my face out into a smile in an attempt to stick to rule number two, also. I prayed there were no more rules.

"First of all, I think I'm the one with the short end of the stick here – I have to buy you a sodding flat, all you have to do is smile and play along. Second of all, sweetheart, if I was buying a flat for a hooker then I would want a lot more than a peck on the lips." Potter scowled at me and leant back properly.

"Shut up," I grumbled childishly, and he ignored me. I would have too.

~+~

"Thanks for tonight, Potter," I slurred a long while later, leaning against the doorframe of my flat as Potter nodded and ran his fingers through his knotted hair. His eyes seemed to be circled with purple rings, but that might have been something to do with the fact it was three o'clock in the morning and he had most likely been working all day and had to work all day tomorrow... well, today.

"It's alright – you're actually a lot more tolerable when you're pissed," Potter smirked, and I would have glared but I didn't have the energy. And besides, I was a little begrudgingly grateful that Potter had spent the night out with me when I didn't have to.

"As are you... probably because I can't understand half of what you're saying." Potter rolled his eyes and mussed up his hair once more, before turning on his heel and stalking off down the corridor. I blinked after him for a second, pushed on my door and shrieked loudly when it just fell open behind me.

I stumbled backwards and landed hard on my arse, cracked my head against the wall behind me and clutched at my newly pounding skull with shaking hands. Why had the door opened on its own? Potter had locked it before we left – so someone had opened it. My heart began to thump uncomfortably in my throat as I crawled to my feet and glanced around for the nearest object I could use for a weapon.

"Aimes? You alright, beautiful? You could have hurt yourself." I screamed and whipped around, seizing a rolling pin from the floor (who put that there, seriously?) and swinging it around like a psycho bint out of hell. "Fucking hell, it's only me! Put the sodding rolling pin down, you freak!" Dan squawked in indignation, and my chest heaved as I sagged against the wall in relief.

It was just Dan – he let himself in using his key. I wasn't being stalked or robbed – not that there way anything to rob. I was okay. Right. Taking a deep breath and massaging my fingers around my chest, I slowly stepped forwards and into his open arms. He smelled the same way he always had – musky, like cheap aftershave, and Prowiz shower gel.

"Dan – I," I started, as the tears began to slip out and down my flushed cheeks. When they didn't immediately subside, I hushed up and let him awkwardly rock me from side to side as he floundered for something to say. Dan was never one for dealing with emotions or emotional people, especially not emotional females.

"Shh, it's alright," he muttered between rocks, smoothing down the back of my hair in an uncharacteristically sentimental gesture, "you're going to be fine, Aimee Woods. I'm here. Shh, just stop with the crying." His gentle coaxing and soft strokes to the head eventually worked their magic, and soon my sobbing was slowing and I was calm enough to take dry, shuddering breaths.

"I'm sorry," I murmured thickly.

"No, I'm sorry. It was me who acted like the prick and me who was a knob to your... boyfriend. I mean, it's only fair that you get to move on... I was the one that left you."

I gaped at him and clutched his clenched fist between both of my palms, slightly scared to feel it shaking with repressed anger beneath my fingertips. I pressed a light kiss to the corner of his mouth and he stopped shaking suddenly, and blinked at me with an utterly blank expression on his face. He looked like I'd pulled the rug out from under his feet.

"Aimee, what about your very rich and famous boyfriend? I mean, Aimes –" I cut him off with another gentle kiss.

I knew I shouldn't have been kissing him after everything he did, after everything he put me through, after everything he said today, but I couldn't help it. I had missed him so much, and now he was here, back with me, in my arms – how could I pass that up? I wasn't going to let Potter stand in the way of my happily ever after.

Dan's arms tightened around my back and his mouth became more insistent on mine, one of his hands sliding upwards to fist in the roots of my hair and his tongue slowly tracing the outside of my lips. The breath was wiped from my body as my mind was shocked clean – I hadn't realised how much I'd missed Dan until I finally had him back.

Yes, he was cankerous and stubborn and angry and got in a mood far too quickly and far too often, and yes, he left me, but I loved him. And I'm sure we could work around the rest – we could, couldn't we?

Dan suddenly groaned, broke away and leant his forehead on my shoulder as his chest heaved up and down. I gently stroked through his sun-kissed brown hair and smiled, not minding the strong smell of curry floating down from Mrs Up Above for once in my life.

"You know what? I don't know what I was complaining about. I'm not above being with someone else's girlfriend. You were mine first, anyway." And with that, Dan scooped me up into his arms and half ran through the apartment to my bedroom, slammed his back into the door and tossed me down onto the bed, before quickly yanking his shirt off over his head.

I giggled and leant up on my knees to plant a gentle kiss on his bellybutton.

"What?" he asked, looking a tad offended at my sudden bout of laughter. I tugged him down onto the bed next to me and ran my nose along his earlobe, pressing kisses onto his jaw.

"Oh, nothing," I said vaguely, "I've just missed you is all. Now, shut up and shag me."

And so he did.




---


disclaimer: nothing in this chapter belongs to me.

yeah, aimee is stupid. i'm aware. we should all throw chocolate mice at her, or something like that. though that might be a waste of chocolate mice. but she loves him and she missed him, so we should be feeling sorry for her, really. sorry for the patchy and sporadic updates, i am being spread very thin at the moment. i still love the lot of you. each and every one of you. even you. yes, you.

loveeee and hugs and kisses,

ellie :) xx



---
---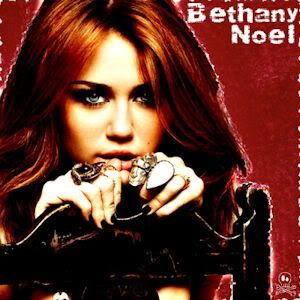 lovely picture by magic_phoenix



---

Something – or someone – was tapping on my door. Not my bedroom door, my front door, and so the sound was muffled through all the layers of door and wall between the knocker and me. My head was throbbing, my stomach was heaving and I felt grimy – I just wanted to leap into the shower and never get out again. My skin was hot – too hot. Like I had something far too hot wrapped around me. As the knocking got louder and more insistent I slowly cracked one eyelid open and had to stop myself from screaming.

Sure, it was sight that I had seen many times before, but it still wasn't a sight that I had expected to see that morning. Especially not when I was in the midst of a hangover so big that I was most likely still half-drunk.

But Dan's face, which was smushed against my pillow with his lips pushed out in a pout, was so adorable that I didn't have the heart to wake him and shove him off me. I slowly lifted his arm off my waist and dropped it down next to me, and tried to stretch out my sore muscles.

What the fuck had I done the night before, seven straight hours of Irish dancing with Bigfoot? Because that's what my joints felt like.

"Woods! Can you open the door, please? I really need to talk to you." A voice that sounded a little too familiar was yelling at me from quite a distance away, but I couldn't place the voice and I didn't want to respond to it anyway. It was too angsty for this early in the morning when my headache was that bad.

A muffled grunting from next to me told me that Dan was waking up from the hammering on the door and loud voice yelling at us – well, me. And the lucky bugger didn't even have a hangover. How the flippity fuck was that fair?

"Aimes?" Dan grunted, and I shushed him vaguely. I flopped a hand in his direction but didn't move much, and Dan seemed heartened by the fact he didn't have to get up or move just yet because he rolled onto his side and let his eyes slide shut again. I snuggled into his chest and rested my nose against his collarbone, trying to ignore the fact the pounding had gotten louder.

"Excuse me, sir, can I help you?" Some woman's voice had joined the original guy that had been yelling, and from her shaky tone I could tell she was quite old. I wondered whether it was old Mrs Goes to the Supermarket Three Times a Day from two doors down. Still, whoever was banging originally had probably woken up half the building.

"Yeah, I'm just trying to get into my girlfriend's apartment – she's called Aimee Woods. But she's not answering and I really need to talk to her. Do you know anyone that could let me in?" Urgh... whoever was outside the door was far too verbose for me. I just wanted to grab the pillow from under my head and smother whoever it was with it. And why were they telling Carrier Bag Lady that they were my boyfriend? Dan was the closest thing that I had to a boyfriend and he wasn't even my boyfriend right now.

"Well, dear, I think if you visit the building technician then he would be able to let you in."

Urgh, the building technician. That bastard hated me. Just because one time I lost my key and woke him up at four in the morning so he could let me and Dan – who were both pissed out of our skulls – back into the flat. And Dan threw up on his couch when we got let into his living room while he found the key.

"Alright, thank you. Do you know where I could find him?"

"Top floor, last apartment on the corridor. He gets the biggest suite in the place because he has to live here. If you ask him nicely then I'm sure he'll let you in – you clearly want to see her." I heard a laugh, one that sounded strained and forced even from here, and then the male voice returned.

"Yeah, I really need to see her. Thank you for all your help."

"No problem, son. If you need any help, I'm just two doors down. And may I just say, though it might not be my place, that you seem so much more pleasant than the boy that Aimee used to be dating – he was a surly young man. He was always very rude to me. It's nice to see Miss Woods with someone with lovely manners for once." Another forced laugh, and then silence.

I lolled my head back and thanked the gods of noise for sending this blessing. I stretched both my arms, kicked part of the duvet off my ankle and wondered how I was going to get a much needed glass of water into the bedroom without actually getting up to go and get it.

My skin felt like it was crawling, and even though my eyes were shut I felt like the room was swirling. As Dan shifted again from next to me, his stupid head hangover free, and I had to resist the urge to punch him in the rib. The fact all of my muscles felt like they'd be stretched like chewing gum all night mean I wasn't really in the punching mood.

"Your fucking boyfriend's gone to get the key to get in here, you know," Dan muttered a little while later, and I shifted slightly on the bed.

"I don't have a boyfriend," I grumbled, but the words had blended together through the pillow so it really just sounded like a garbled mush. Whether Dan was able to understand me I wasn't sure, but I was in a state of mind that was beyond caring.

"Yeah? As much as I like you saying that... James Potter is going to be back in like a minute, and he's gonna see us." If I didn't know any better, I would have guessed that Dan actually cared. I stretched out both of my legs carefully and tried to ignore the throbbing under my temples. Dan shifted again and I realised he was sitting up on his side, propping himself up with his elbows.

"Okay," I muttered, pressing my eyes shut as hard as I could. Someone was poking at the skin on the inside of my elbow. I shifted my arm awkwardly to try and stop them, but the poking just got harder.

"Come on Aimes, you're gonna have to get up. I don't feel like being in the papers for being the guy that stole James Potter's girlfriend." Dan jabbed me in the ribs this time, and then suddenly pulled the covers down so they were sitting over my ankles. I shrieked and flung myself onto the floor, dragging the covers off the bed blindly and quickly covering myself.

"What the hell did you do that for?" I hissed, clutching at my head.

"Because James Potter is going to be –" Dan's voice was cut off by the sound of a voice that I really didn't like to hear – especially not this hour of the morning – getting louder as they advanced towards my front door. It shows how crap my apartment is that I can hear everyone through the walls. I bet they're made of paper or something, and just painted the colour of walls.

"So, Mr Potter, you say Miss Woods is expecting you? I'll have to accompany you inside, do you realise that? Just to make sure that everything is alright – you never know with people these days." I flew upwards into a sitting position and spat my hair out of my mouth, my hands scrabbling frantically at the covers, wrapping them around myself as I staggered to my feet.

"Get in the bathroom!" I shrieked to Dan, grabbing his underwear off the floor and tossing it at him as I dragged on a dressing gown and attempted to smooth down my hair.

"What? Why can't I just stay in here? Planning to shag Potter in here once I'm gone?" As much as the thought of that repulsed me, I forced myself not to let it show on my face. Rolling my eyes amid the pounding in my skull, I grabbed Dan's arm, shoved him into the open bathroom as I passed and slammed the door shut behind him.

I could hear Potter's voice nattering on to the building manager as the key turned in the lock, and then I realised – just in the nick of time – that if they walked in to see my looking at them, then they'd wonder why I hadn't just opened the door.

I half ran to the couch and threw myself on it, face down, the front of my face planted on a cushion.

The door whined childishly as it was pushed open, and a second later two sets of footsteps entered the room. One was loud and clunky, clearly belonging to a man that was not exactly a Slim Jim, and the other was extended as whoever it was dragged their shoes across the ground in boredom. I guessed that was Potter, because they were the ones that stopped closest to me.

"Woods?" Potter asked, prodding me sharply on the back of the head. I didn't rip his head off his shoulders for that, but trust me – I was considering it. Shouldn't he have a hangover too? He drank the same amount, if not more than me. "Woods, are you asleep?" The comment served as a reminder, and I quickly increased the volume of my breathing – but not too loud. I don't want to give him another think to take the piss out of me for.

"Here, let me," the building manager said, and a second later I felt a rough hand on my shoulder. "Miss Woods? Are you alright? Do you need some help?" The impatience in the man's voice was clear in his biting tone, but I still look a while to crack both of my eyes open.

"Who's there?" I croak, jazzing up the frog-tone until I sounded like I was on the death bed. I could practically hear Potter frowning. I wondered what Dan was doing in the bathroom, and then decided that I most likely didn't want to know. I prayed he had the good sense not to take a shower, because even Potter and his dim aptitude would most likely notice that.

"It's me, love," Potter said carefully, and the building manager slowly took his hand off my shoulder.

"What do you want?" I croaked again.

My voice nearly cut off at the end as something very strange happened. Someone's fingers – that felt a lot more like Potter's than they did the building manager's – carefully lifted my hair off the back of my neck and slowly laid it down on the other side of my head, and slowly pressed their hand against my shoulder to turn me around a little bit.

I tried very hard to keep going with the whole bleary-eyed-sexy-bedhead thing. Not that it was ever there to begin with, you know.

"Woods, you alright? Why are you face-planted on the couch? You're gonna suffocate yourself if you're not careful, and I'm kind of gonna need you alive for tonight." In the midst of my head spinning haze something vaguely clicked, and I realised instantly that Potter wanted something. Of course. Why else would he have shown up at my apartment of his own free will?

Speaking of apartments, that rang a dark and dusty bell in the back of my head and I realised that Potter still hadn't made good on his promise of taking me to buy one.

I'd have broached that with him right there and then, had it not been for the random man that I didn't know very well standing in my living room like he paid rent, tapping his boots on the carpet like we were wasting his time. Well please, feel free to leave. The door is right over there. I didn't ask you to come in here, you insisted.

Potter, for once, seemed to be on the same wavelength as me, as he turned to face Bobby the building manager and held out his hand. I hoped that I had soap so he could wash them after he'd gone – you don't know where either of them had been.

"Thank you very much for your help, Mr Nicholls," Potter said charmingly, and I found myself wondering where that Potter had been the whole time I'd known him. Maybe he had a switch in his brain or something – he could turn on the charm when he needed something from someone. It's strange that that wasn't the technique he'd used when he wanted me to pretend to be his girlfriend. Probably knew I'd kick him in the bollocks if he'd tried that.

"No problem, son. It's nice to see Miss Woods with someone pleasant, for a change. Bold as it may be for me to say, you're quite an improvement on the man that used to live here. Frightfully rude he was to me. I avoided coming here to fix anything because he was such a sour man." I glared down at the couch cushion as Potter resisted the urge to smirk.

"Well, it's nice to finally know that W – Aimee is being treated right." Potter's tone was dripping sarcasm, but dear Mr Nicholls appeared to be oblivious to this. There was a loud clunk as something heavy seemed to be dropped (or thrown) in the bathroom, and both Potter and Mr Nicholls jumped slightly, but they both seemed to overlook it as coming as part of the package with this shithole of a flat.

That's when you know you really live in a dump – when things can go crashing to the ground and no one even looks a little bit worried.

"Right, well I'll just leave you two kids alone. Just remember, if you start to spend more than ten consecutive nights here on three separate occasions or forty nights here without more than a one day break three times in that period then you're classed as living here – and you have to pay rent."

I groaned and mashed my head down into the seat cushion, praying that my mascara from the night before wasn't going to result in some kind of crazy tie-dye pattern, but Potter just laughed tightly.

"Right, I'll bear that in mind. Thank you for all your help." Potter's tone quite clearly screamed 'get the fuck out the door, wanker', but Mr Nicholls just continued to stand there happily like his usual jolly plonker self. Potter cleared his throat loudly, and finally the dope seemed to get the message.

"Right, well, I'll just be off. I'll let myself out. Good day to you both." Mr Nicholls waved merrily and bounced to the other side of the room, let himself out and closed the door with what was most likely a gentle snap but sounded like a cannon going off in my swirling head.

"What the bloody fuck do you think you're playing at?" Potter hissed the second the door has closed, and for a moment I thought my heart had stopped beating. I prayed Dan wouldn't be able to hear us from the bathroom, or that Potter wouldn't say anything about not not-completely-honest foundation of our so-called 'relationship'.

"Erm... I was... why don't you have a hangover? I feel like my head's been whacked over the top with a sledgehammer and you're acting like a member of the Lollipop Guild after Easter." Potter frowned, clearly not getting the muggle reference, but overlooked it to continue yelling – well, hissing – at me.

"Because I had the fucking brains to take a few gobfuls of hangover potion before I went to bed last night... I take it you didn't?"

I shook my head shamefacedly, wondering why I hadn't. I didn't have any in the flat, I suppose – and it wasn't like I knew I was going to get smashed so I could go and buy some in advance. Potter glared down at me and stalked to the other side of the room, yanked his wand out of his back pocket and sprung some crackling orange flames into the fireplace. He tossed a handful of my floo powder into the flames and then stepped into the green light, before disappearing.

But I knew he'd be back. Let's face it, I have no luck.

Well, that's not true – I do have luck. But none of it is of the positive variety. And as much as that sucks, it's just something I've become accustomed to over time.

I stumbled to my feet, pressed one hand against the side of my head and pulled my dressing gown tighter around my chest, and staggered over the bathroom door. I shoved it open to find Dan sitting cross legged on the floor of the shower cubicle, my shampoo bottle lying on the floor next to the sink as though it had been thrown at the wall.

"What did you do?" I grumbled roughly, running a bit of cold water onto my palm and slapping it onto both of my cheeks. "And get up, you have to leave – I'll... I'll ring you, or something. After Pot – James has left. I just... need to talk to him on his own."

Dan peered at me a little strangely, and then muttered, "Are you going to tell him?"

"Tell him what?" I sighed, leaning my back against the doorframe. With the chance that James would be back any minute, I didn't have time to play Dan's little games. I wanted him out of the apartment and I wanted him out now. I was stupid for doing what I did last night – curse Potter and his forced alcohol consumption.

"About last night. That we slept together. Are you going to break up with him or something?" I froze slightly in the doorway and peered blindly at him.

I might not have been with Potter in the literal sense of the word, but it was the insinuation behind what he was saying that bothered me. So what, I slept with him once and he expects me to break out of what he believes to be a serious relationship for something with him that has not yet even been confirmed or sorted? Is he actually taking the piss?

"No, I'm not telling Potter anything. Now Dan, please, I know you don't understand, and I will talk to you later, but right now I need you to just leave before Potter comes back."

"Why do you call him by his surname?"

"Dan, please! Just leave! I really need you to go right now... I don't think I want you to go, but I need you to. Just for now. I'll come round to yours tomorrow and talk to you... I just need you to go right now. I need some fucking time to breathe."

"But you're not going to leave Potter today?"

"No. I'm not. Not when I don't even know if anything is ever going to happen between us again."

"Aimee..."

"Dan, you fucked this up. Not me. So please, just do as you're told and leave."

"Fine. Fine. But I might have fucked up originally, Aimes, but you're the one that slept with me when you're supposed to be with someone else. Maybe you should think about that one. I won't be a bit on the side – it's all me or no me."

And with that lovely little speech finished, Dan pushed past me and out into the living room, grabbed a handful of floo powder and tossed them into the flames that Potter had just left out of. I wondered a little what would have happened had Potter tried to come back at the same time and they'd crashed into one another – is it even possible for that to happen?

And before I could blink again, he was gone.

Wondering how my life had come from lonely and boring to trying to stop two blokes from seeing each other in my apartment and spending whole nights out drinking and sleeping with one who believed I was seeing the other and other insane shit like that...

But my thoughtful musing was cut short by the arrival of Le Royale Git, who flounced back into the apartment clutching a red glass bottle adorned with what looked suspiciously like a smudged skull and crossbones.

"Whatever that is, I'm not drinking it," I grumbled miserably, feeling like I was clutching at straws trying to work out what I wanted with the whole Dan fiasco right now.

"Just take some – it probably won't work as well as it would have if you'd taken it last night, but it will take the edge of the headache for you." Potter's voice sounded almost caring – at least, it did until he spoke again. "Merlin, why'd you have to be so stupid you don't take hangover potion?"

I glared bleakly at him but took the bottle anyway, pressed it to my lips and took a deep sip. Luckily for me, the skull and crossbones on the front (which from up close looked a lot more homemade – it was probably drawn on as a joke by someone) proved to not reflect on the flavour, as it was just like drinking slightly sour water. Or, you know, like eating something that Mark had cooked.

The relief was instantaneous – it spread from my throat to my ribs, and then dribbled right down my stomach and into my throbbing legs. The swirling in my head stopped until the pain was nothing more than a niggling pulse in my temple, and everything came back into focus.

"Better?" Potter grunted.

"Yeah, thanks," I muttered, and he nodded.

"Right, well, I came down here for two reasons," he said slowly, pulling what looked like a rolled up copy of the Daily Prophet out of his back pocket. "Well, three. One was that I wanted to make sure you hadn't killed yourself with drunk stupidity considering you're a little bit batshit, but mostly I wanted to show you this." He tweaked the paper in his hand.

"That's only two reasons," I muttered.

"I'll tell you the other one later, have a bit of patience, will you?" Potter frowned at me and then sat down next to me on the couch, again leaving a huge gap between us like he was worried I might bite, before tossing the paper onto my lap. "Look, just keep in mind that it was written by Rita Skeeter, and she's never going to be pleasant about anyone. Nobody expects her to be nice about people, so... and yeah. There will be other articles, and... and I'm sure they'll be more positive than that one. So yeah..."

And then it all made sense – why Potter was being semi-decent (for him, at least) to me this morning. He was worried I was going to back out on him because some woman wrote shit about me in the paper.

"Do I want to read it?" I sighed, rubbing the heels of my hands over my eyes.

"Well, you might wanna know what people are talking about when they mutter behind your back," Potter shrugged, and I started chewing on the inside of my bottom lip. Did I want to know what that foul blonde cow had been writing about me? How was she even allowed to do that – wasn't there some kind of law that meant you couldn't bitch about people without their knowledge or something?

Or would that not matter because I agreed to go to the conference? Is there even a law like that at all? Because there should be.

"Oh just read it already," Potter snapped suddenly, kicking back into the sofa and throwing one leg over the other so one of his ankles was resting on the thigh of his other leg and his knee came out like a giant triangle. If someone walked past him then they'd probably get winded.

I pulled open the newspaper and smoothed it out, and my stomach instantly sank. Front page spread... Mummy will be so proud. Mark's going to kill me. Shit.

IN POTTER'S POCKET?
By Rita Skeeter

Scandal was caused recently when Witch Weekly magazine revealed a possible relationship between party boy James Potter, 21, and one of his old schoolmates, Aimee Woods, 20. Mr Potter recently disclosed that the report was correct and he and Woods are in fact in a relationship, said to have lasted around a month. After organising a press conference with the pair of them, Woods arrived with her new boyfriend to talk about both herself and her relationship – and that when her morals were called into question.

Miss Woods was recently made redundant from her job as a secretary in St Mungos Hospital for Magical Maladies and Injuries, following job cuts, and since then has not yet started a new career. In fact, when asked about jobs she was considering pursuing, Miss Woods just said she wasn't sure. Is this really a healthy attitude to have about a person's way of making a living? Miss Woods, who grew up on a council estate, also revealed that when her mother fell ill that she was, in fact, the person to take care of her. Whilst this may seem admirable, Woods revealed that her actions stemmed from the family's inability to afford to pay for domestic help.

Miss Woods was also offered a place at the Great British College for the Training of Healers after she graduated from Hogwarts School for Witchcraft and Wizardry, but turned down her place without giving a reason to the college itself. To turn down a place at a school that teaches how to heal the sick, Woods' morals must once again be called into question.

But it is not just Miss Woods' seemingly testy relationship with employment and money that need to be called into question – how their relationship will survive the test of time is a great mystery as of right now. Miss Woods freely admitted that she did not have a crush on Potter in school, and that she had not met the Potter family, despite them having been together for over a month. The couple just seem to have an air of having nothing in common – shown in particular when Miss Woods confessed to supporting Puddlemere United Quidditch team, not even recognising the blunder she had made involving her 'boyfriend's' previous scandals with the English team.

The entire relationship seems sketchy and shaky, and our verdict? It's not going to last. One thing is abundantly clear, though, and that is the opinion that Miss Woods seemed to leave the entire conference with after her hasty exit – and that is that her relationship with the infamously rich James Potter seems to be more about money than anything else. Living in one of the rougher areas of London in a budget apartment, Woods' future as a heart-breaking gold-digger seems almost certain.

"Oh Merlin," I moaned dropping the paper and folding my face into my hands, before sliding them up into my hair and clutching at the roots. "Oh god, your family is going to read this! And I know your sister already thinks something's off about the way I have no money... oh no..."

Potter didn't even look a little bit bothered, or sound even a little bit caring like he had before. He was staring ahead of himself, his face resigned as though this was what he was expecting.

"Well, Woods, can you really blame her for writing that? I know she's a fucking bitch and all, but it's true. You are... with me, for lack of a better phrase, because I'm buying you a flat. And clearly they picked up on that kind of thing. I mean, they picked up on it for the wrong reason, but hey."

As Potter shrugged his shoulders I drew myself up to my full height, shoved myself off the couch and clutched the paper between both of my hands, trying to find any part of the article that was 'okay', as his blasé attitude was suggesting.

"Right, Potter, right - living in one of the rougher areas of London in a budget apartment, Woods' future as a heart-breaking gold-digger seems almost certain... her relationship with the infamously rich James Potter seems to be more about money than anything else... oh, and what about this? This is my personal favourite - Woods revealed that her actions stemmed from the family's inability to afford to pay for domestic help – do you... do you have any idea what this makes me look like? What my family are going to think I said about them? Do you even care?"

Potter was staring up at me, his expression insolent, like a little boy that was being told off but didn't really care.

"My brothers are going to read this, my father is going to read this – he's going to think I said I had to drop out of school because he couldn't afford to pay for my mum's healthcare! And yes, I know that might be true, but there are things you say and things you don't, and things you don't have splashed across the front page of national newspaper!"

"Well, it's done now, so stop fucking griping about it and get a grip on yourself. Rita Skeeter will write what she wants, so just deal with it. Everyone knows she's full of shit." Potter's face was still impassive, his eyes staring lazily at the wall like I was just not interesting enough to pay any attention to.

"No – no. This is done. Just – please leave. I'm not doing this any longer. I – I thought this was just going to be some quick thing that was over in two weeks, and all I would have to do is stand next to you and smile, and boom, I'd get a free flat... but this isn't..."

"Look, you should have realised before you agreed that the press was going to talk shit about you – my dad killed the greatest dark wizard of all time, and look at all the shit that they put him through originally. It's not my problem you didn't know what you were in for, but you agreed –"

"I agreed on the premise that you bought me a flat, and you haven't yet! So technically I don't owe you anything. This stopped the moment my family got brought into this, Potter. I've embarrassed my family and I've embarrassed myself. And I am so ashamed of myself – I won't make this any worse." Potter scowled darkly and stood up sharply, so he was once again towering over me.

"You're not backing out on me now," he snarled, and I was sure my eyes were spitting fire.

"You can't tell me what to do," I hissed back.

"You'll just make everything worse for yourself if you leave the arrangement. If you 'leave me' after an article came out calling you a gold-digger, they'll just talk about you more. You won't get your flat, so you'll have embarrassed your family for nothing – and you have to stay living here. Face it, you might not like it, but you're stuck in this arrangement until I say you're out." Potter's eyes were flashing, and my stomach flooded with nausea.

"You – you can't threaten me," I hissed, but even I could hear the waver in my voice. Potter rolled his eyes and scoffed, dropping down onto the couch.

"I'm not threatening you, Woods. I know you think I'm the worst bloke on the planet, but I'm really not that bad. If you really did want out of this, then... then that's your choice. I'm not going to force you to do anything. And I'll buy your flat – you did pretend to be my girlfriend, after all. So if you really want out then... alright." It was Potter's resigned shrug that really made the decision for me – the way he was staring at the coffee table as though he just knew the worst was coming.

Did he really care about what his family thought that much?

"No, no – I agreed to do it. And you're right... my family are going to read this regardless. Calling this off now wouldn't take back all the papers and memories in the world." Potter glanced up at me, but the surprised expression on his face was quickly smoothed out into his usual expression of nothing.

"Well... thanks." The word looked painful for him to say, and he almost had to choke it out. Clearly his Gryffindor pride had a tight chokehold around his throat.

"Right. Okay. So, are you going to go now?"Relief instantly lit up Potter's face and he quickly got off the sofa, crossed the room in three big steps (let's face it, it's not like it's a massive room) and grabbed a handful of floo powder. It was only when he was about to toss them into the still crackling flames that he seemed to remember something.

"Oh, and Woods? My parents told me to invite you to a Ministry function that's being hosted tonight – it's black tie, so you need a cocktail gown, heels and classy... other shit. Yeah. Make sure you're all done up, because you'll need to look good. I'll pick you up about half seven – I'll need to pick you up a little early to check you're alright." Potter nodded coolly, threw the powder into the flames and flooed out.

"Wha – what? Potter? You can't just tell me that and then leave!" But of course, yelling at a brick fireplace never helped anybody.

~+~

It's official – Potter has corrupted me. I knew it was coming, I knew I would eventually be taken over like some kind of freakish robot off one of those galactic space films that Mark likes. But yes – the corruption of Aimee Brooklyn Woods by James Sirius Potter has officially happened.

And would you like to know how I know this? Because when I walked – well, was dragged – into the fancy room in the Ministry in which this 'function' was being held, I didn't feel like griping about how I had been forced to spend a bloody fortune on a fancy peach cocktail dress that I would never wear again and made me look like a Turkish pudding, or moaning about how my heels were hurting my feet, or bitching about the fact my hair had taken me an hour to do – no. Nothing like that all.

Nor did I feel like kicking off about the short notice I had been given, or the way Potter had flooed straight into my apartment, deemed me acceptable and then dragged me to this blatant abuse of wizarding taxpayers' money. I did not feel like throwing a hissy about the night before, or begging Potter to do something about the article that had been written about me. All had been quiet on the family front, and with every passing hour that they didn't contact me, I got more and more nervous.

No – instead, the first thing I thought when I walked into the fancy room was that Mrs Laralyn Muffette Dibayanne Creshanden Doherty looked lovely in her midnight blue cocktail dress.

I admired the fancy chandelier that was hanging from the ceiling, decorated with what looked like hundreds of real fairy eggs. I took note of the long table of fancy buffet foods that wouldn't fill a gnat in the top corner on the left hand side. I was surprised at the amount of women in their forties that had gotten all kitted out and done up to come and swing off their husbands' arms and flaunt how rich they were.

And when a photographer came over with a large, toothy smile, holding up a camera bigger than his head that was letting off faint amount of wispy purple smoke, I let Potter pull me into his side and managed to twitch the corners of my mouth up in a plastic smile.

It was as fake as fuck, but I was sure the good wizarding population of Great Britain wouldn't be able to tell that.

"Do you have any idea how much this dress cost?" I hissed in Potter's ear after the photographer moved on, trying not to shove his arm from around my waist. With the amount of people looking at us, we had to look a little couple-y.

"No, but I'm sure you going to tell me," he sighed boredly in my ear, and his drawling tone irked me.

"Too right I'm going to tell you – it was thirty three galleons – and I only got this one because it was the cheapest dress in the store! And it's bloody uncomfortable, I feel like it's slicing my hips open and it's itchier than you'd ever believe." And it sort of hovers in this strange place between my knees and my ankles, making me look like a strange mix between a prude (which I would have been in any normal place) and a slut – every other woman's dress was down to the floor.

No ankle showing there.

"I'll give you the money for the dress. Did you buy the shoes?" I blinked in surprise and glanced down at my feet without thinking about it. I hadn't gone with skyscraper stilettos, having thought that the average age of a high-up Ministry worker's wife would mean that their backs would probably not allow them to wear shoes of that height – and I stuck out enough without towering over everyone else.

So instead, thinking that my six-inch pink platforms might not be too appropriate for something hosted by a man in his sixties, I purchased a pair of strappy gold court shoe pump things that they had on sale in the corner of the shop were I bought the pudding dress.

The heels on them were almost embarrassingly stumpy, but they seemed to fit in with the general mood of the room.

"Yeah," I grumbled back, sliding the front of my shoe along the polished floor. You could literally see your face in it – which wasn't so great if you were wearing a dress and surrounded by fifty year old men in dead marriages, if you catch my drift.

"I'll give you the money for them, too – how much did they come to? I'll get Roseanne to transfer the money in the morning." I blinked, fiddling with my gold clutch bag.

"Who's Roseanne?"

"Nosy bugger, aren't you? She's the family accountant." I scowled and nodded at my feet. "Now how much did all your fancy shit cost?"

"The dress with thirty three, which is insane for a dress but it was the cheapest one there was, and the shoes were fourteen because they were on sale in the corner. So they were... erm... forty seven, in the end."

"Wow, with maths skills like that, you could be our family accountant," Potter sneered, and I once again scowled at the ground. "And let me get this straight – you can't afford any food, so you have nothing in cupboards, but you can spend near fifty Galleons on clothes?"

"Well, I'm getting the money back, aren't I?"

"Yeah, but you didn't know that when you bought the damn things." Curse Potter and his smarter-than-you snark.

"Yeah, I know. But... I just figured... I didn't own anything I could have worn, and I didn't want to show up looking like a holy show. I'd end up in the bloody papers again, and right now that's the last thing that I want. And I do have a little money left from my redundancy pay – the reason I'm running out of food is because I hate going shopping and spending the money. I don't have much, but I do have enough to buy this." I shrugged dejectedly.

"Look, I'll tell Roseanne to put fifty Galleons back into your account first thing tomorrow, but do me a favour? Promise you'll go out and buy some fucking food with it." I blinked at Potter's face, feeling a little warmer towards him as I considered the vague possibility that maybe, just maybe, Potter had a heart after all. But then he spoke again. "I mean, fucking hell – if I end up having to go round to yours again then I'll probably starve."

"How selfless," I grumbled, and Potter just glared ahead of himself.

"Yeah, well it's for you too." Oh. "I mean, how shit would I look if the papers got a shot of you in something tight and then rumours go off about you having an eating disorder? I'll look like a shallow bastard for not noticing." I pursed my lips.

"Well, Mr Potter, you really are all the positive attributes of Gryffindor house just wrapped up in one big bundle of snark, aren't you?" I simpered, and Potter shot me a condescending glare.

"Shut up – my parents are coming over. Just smile, act charming and don't mention that you bought that dress especially for the occasion. And if they bring up the article, just say – hello, Mother." Potter was cut short as Ginny Potter waltzed over, all kitted out in a floor length red dress that skimmed her figure. Her long red hair was scooped into a bun on the top of her head, a few loose strands dripping down the back of her neck.

"James," she smiled, leaning forwards and pecking him on the cheek. She turned to smile at me, but her eyes were guarded – just a little. She of all people should know not to believe everything that's written in the papers. "Aimee, darling." She leaned forwards and pecked me on the cheek too, and I offered her a slightly constipated smile.

"Can I help you, Mum?" James asked eventually, when Mrs Potter didn't say anything.

"Hmm? Oh, sorry, love – I just wanted to see how the two of you were doing. There are snacks over there if you want to get a little bit peckish and want to snack on a cold bit of fish finger, sans the batter." I laughed under my breath and Potter rolled his eyes and pulled me in front of him, pressing my back to his front and craning down his long neck to rest his chin on my shoulder.

I tried to shrink my eyes down to non-dinner plate proportions, but I still thought that I had a touch of the startled earwig about my features.

Ginny Potter seemed a little appeased, as her entire body seemed to relax slightly and a little of the pinching around her eyes smoothed out. Despite being constantly thrust into the unwelcome limelight, Mrs Potter was occasionally prone to deluding herself into believing Rita Skeeter from time to time. Must be because she actually did make a good case.

"Well, thanks, Mum. We'll come and talk to you later – we're just gonna go and... get drinks." Potter nodded in the completely wrong direction to the bar and Mrs Potter's eyes lit up a little bit, a devilish smirk that looked too young for her face twisting her lips.

"Oh, I know what that means," she grinned, digging Potter in his free side. "Go get 'em, son!" Potter looked more than mortified, but that didn't stop me spluttering into my hand and turning an odd shade of purple.

"What – no – we're not – I mean, we haven't – what, Mum, you can't – you're my mother and – no! No!" Potter's horrified face was all it took to send me off into another wild round of the giggles.

"It's alright, son, I was young and beautiful once, you know," I felt like laughing again – Ginny was still unfairly pretty. "Go and have fun – your father and I didn't used to stick around these functions either..." The smile dropped off my face and Potter looked like he wanted nothing more than to throw up the contents on his stomach.

And the reason that bothered me? He was standing behind me. Henceforth, his vomit would go all up in a place that I do not want vomit all up in of, if you catch my rowboat.

"Right...well we're going to go... quickly. Now." Potter pushed me forwards a little roughly and I stumbled slightly in my stumpy shoes, but managed to right myself as he overtook me and began to speed walk ahead with those stupidly long legs of his.

I had to quicken my pace to a very unattractive half-jog-half-run-half-skip thing (all whilst my head was bobbing around like a mad thing, I would like to point out – now that takes skill) to keep up, but eventually we made it to the bar. Potter smirked at the lines of spirits and turned to look at me with a wry yet oddly amused expression on his face, ignoring the blonde woman in her forties (cradle snatcher, cough) that was eyeing him with paedo-ish interest.

You're old enough to be his mother, sweetheart. And if we lived in Shakespearean times, his grandmother. Yeah, stick that in your oven and grill it.

"Drink?" Potter asked me innocently, oblivious to the conversation that had been going on in my head. I scowled at him and dropped down onto a stool, letting him place an order for a lime and soda and a pint. Guess tonight is going to be a sober affair, then. Just wonderful.

"What's this charity actually for?" I asked a little while later, chewing on the end of my straw. Potter glanced up from his pint in surprise, as though he had forgotten I was actually sitting there, and looked around. Seemingly satisfied, he turned to look at me with a slightly arrogant expression on his face.

"I have no fucking idea – I just got told to come with a date."

"Oh. Wait, just with a date? Your parents didn't tell you to bring me?" Potter looked uncomfortable all of a sudden, and he glanced down at his knees.

"Well, I was – when we were actually told about this, I didn't have a girlfriend, so to speak, to I just got told to come with a date. When my parents found out about you they expected you to come, so... yeah." I nodded awkwardly and fiddled with the hem of my dress.

"Right, well –" I was saved from having to say anything by another voice, one that cut clean across mine. It wasn't squeaky, simper-y or pathetic, like I had expected it to – it was slightly deeper than mine, and seemed to ring with some sort of claim. It was aimed at me, although it wasn't addressing me.

"James, hi – it's so lovely to see you again. Have you missed me?"

I stiffened up slightly and turned around slowly, taking in the woman behind me. She looked about my age – maybe a year older, maybe a year younger, it was hard to tell, but around twenty. She was taller than me – maybe five foot eight, and she wasn't wearing any heels at all. She was wearing a black dress that skimmed the floor, a large band in the centre extenuating her aerobically slim waist and a halter-neck fastening with a gold clasp at the base of her hair. Multiple rings were glistening on her fingers, layered right the way up to her glossy black nails, in some cases.

Her hair was down – a deep chocolaty colour, shining in the reflections off all the mirrored surfaces in the place. It hung down to near enough the bottom of her ribcage, but it looked healthy and thick – it was most likely fake. My hair might have had a few split ends, but at least I didn't have to clip it on.

Her pale blue eyes were rimmed black with layers of kohl. I couldn't help but think how much of a bitch that must be to get off at night before she went to bed. Her skin was tanned slightly too orange for my liking, her cheeks flushed an unnatural shade of pink, her lips glossy and pink and pouty beneath two layers of lipgloss. Her teeth were bright white.

But the thing that I noticed most about her was not her predatorily friendly smile, nor the way her eyes were possessively focusing on Potter, staring him down. The way her right hand was resting coolly on my shoulder didn't bother me. What shocked me was the enormous iceberg of an engagement ring that was glinting on the hand she held out for Potter to shake.

Potter's eyes were focused unblinking on it too, as it flashed coquettishly at us under the lights.

"Aimee," Potter said slowly, sounding slightly strained, "this is Beth. Beth, this is Aimee Woods. My girlfriend."



---


disclaimer: nothing in this chapter belongs to me.

hi guys :) right, first things first, really sorry for the bad updating, esp. if you're a reader of being summer which hasn't been updated in an age. i've been really quite ill lately, and i have my mock GCSE exams in three and a half weeks, so revision is being a bitch right now. but i am very sorry. anyway, the next chapter of this is coming along and i'm 7000~ odd words into being summer. so yes. really sorry. hopefully see you soon ~

ellie :) xx


---
---
"Pleasure to meet you," I lied, trying to drag my eyes away from the enormous ring. Potter didn't actually take her hand to shake, so she slowly took it back to her side, smiling a little awkwardly, and our eyes followed the diamond. Potter's knuckles were white around his pint. 'Beth' – which I am assuming his is his oh so adorable shortening of his supposedly-psycho ex, Bethany – cocked a hip and shook her long, straight hair over her shoulders.

"And you, my darlin'," she grinned happily. But despite her chirpy tone and wide smile, there was something cold and harrowing about her gaze. It creeped me out a little, to tell you the truth. I objected a little to being called 'my darling', but hey.

"Beth, what are you doing here?" Potter sighed, dropping all the friendly pretences and running his hand through his hair in exasperation. Beth winked one heavily made up eye at him, her long red talons cutting into my shoulder slightly as her grip tightened to the point where it was almost painful. A part of me wondered whether this was intentional.

"Now, James, aren't you gonna offer a girl your seat and ask me how I'm doing? Anyone would think that you weren't happy to see me." She winked cheekily again and finally released my shoulder, leaning against the bar and staring at Potter over my head. I couldn't help but notice that she was flirting with him, which I objected to a little bit – as far as she was concerned, he wasn't available for her freshly manicured claws to sink into.

"I'm quite comfortable, to tell you the truth, Beth," he shrugged, taking what looked like a deep swig of his pint, but was really didn't swallow much at all. Beth ordered a glass of Chardonnay in her deep twang and it was only then that something really registered with me. It had been watered down, and she hadn't spoken much, so it was only then that I noticed – her accent was American.

Southern American, by the sound of it. Like she came from one of those towns where men were expected to wait for a woman to start their meal before they took a bite of their food and stand when a woman left or arrived at a table. Where men opened doors for women and actually followed the rules of 'ladies first'. The kind of blokes that you'd never get in the good old UK.

"Where about in America are you from, Bethany?" I asked awkwardly into the newly-arrived silence, and the smile dripped slowly off her face as she realised that I was speaking as opposed to Potter. Her eyes never left Potter as she began to speak.

"Louisville, Kentucky," she answered shortly, running her two lips over each other to smooth out her lipgloss. I was right about the Southern American thing, then. Well I think so, anyway. I've never been great at muggle geography.

"Oh," I said, for lack of anything better to say. Potter ran his hand through his hair again and pushed himself off his bar stool, circling his wrist slowly at his chair to indicate to Beth to sit down. He stood behind me and wrapped one around my neck, resting his chin on the top of my head. His free hand moved down to rest on my thigh. Bethany's expression soured dramatically beneath her war paint.

"You're actually from Alabama, Beth. You lived there until you were six, and then you moved to Louisville. Her parents are from Alabama that's where her... accent comes from."

"Oh," I said again, wishing I had something more interesting to say. Right now I probably seemed to Miss Glamorous USA to have the personality of a toothbrush. Why drop a Galleon to pick up a Knut, right?

"So where are you from, Aileen?" she asked, batting her eyes innocently like no one had any idea what she was doing. I wished dearly that I had worn my killer heels and a skin tight dress from one of Molly's scary fashion shows with the women that look like walking skeletons, and kept my hair in bouncy curls to my chest instead of pinning them back, so maybe I'd look like I had something going for me.

"It's Aimee, love," I said coldly, and I could almost sense Potter's smirk from above my head. His hand slowly ran down my leg to the bottom of my slightly-too-long dress, running the peach hem between his long fingers. The hand on my shoulder began to slowly trace circles on the back of my shoulder blade, and I resisted the urge to shudder. I knew Potter was goading me, and I wasn't going to react in front of everyone. "And I'm from London."

Beth nodded like this confirmed something she'd already assumed about me, and she tossed one thick piece of hair over her shoulder so she could regard me shrewdly.

"I figured as much. I did wonder why your accent was so... strange. You're sort of cockney, but it's... strange. Like it's not even real. Do you just put on a cockney accent for show? Because in all of the British television I've watched, they never speak like you do." My jaw dropped open and Potter snorted gently into my hair.

"Look, missy – " I began, but James cut across me, drawing his hand sharply up my leg and resting his hand on the curve of my waist, fiddling with the thin band that was supposed to 'extenuate' my figure, according to the stick insect of a woman that had been working in the dress shop at the time.

"Beth, if you're just gonna sit there, in my seat, and insult my girlfriend, then you can just fuck off. Are you even going to tell me what you're doing here? Because last time I checked, Lily and my mother had asked you to not come anywhere near me again. You know what happened last time you showed up uninvited to an event that our family was attending." I grinned, because I also knew what had happened. Molly had nearly pissed herself with laughter while recounting the tale to me.

"Why, am I not allowed to show up to one of these swanky events without being questioned? Honestly James, you're going to get yourself dragged outside for a talking to if you don't start showing me a little more respect." She winked again and gestured over her shoulder to a short, stocky bloke talking to an older man in a plush, red velvet suit.

"And who, pray tell, is going to beat me up?" Potter asked arrogantly with a derisive laugh, stepped closer to me so his chest was pressed against my back and his arms were hugging my waist tightly, his nose running gently along the edge of my ear. His lips were tickling the skin beneath my jaw, and this time I couldn't repress my shudder.

"Well, I don't know if you noticed," Beth began with a giggle, splaying the fingers of her left hand out and waggling them slowly so her ring glinted in the light, "but this docking great big thing on my finger is called an engagement ring, James. Not that I'd be surprised if you didn't know – you certainly never mentioned them when you were with me!" She giggled again and I winced.

The girl sounded like a hamster that had been sucking on the old helium gas for a little too long – I'm pretty sure speaking in that pitch is considered illegal in some countries. Being burned at the stake is probably the punishment. I'll look into it.

"You're... erm, engaged?" I asked stupidly, even though she had confirmed that she would indeed be pegging it up the aisle sometime in the near-ish future. Beth rolled her eyes at me and refocused herself on Potter. Bitch. Someone should just pull out her intestines through her nose-job nose to I can wear them as a necklace.

"Yeah, I am," she grinned, waving a hand in front of her face like this was some huge embarrassing secret that I had managed to find out through sneaky sneakiness. "Got engaged last night... Merlin, I can't believe it's been that long. It's all been such a whirlwind... I almost can't believe it's happening to me!" Her falsely excited tone dropped and she suddenly switched her gaze sombrely to James. "Of course, I always thought you and I were going to end up married, James... but hey, he asked. You didn't. Can't cry when it's your own fault."

James smirked and rolled his eyes, leaning over my shoulder to peck me gently on the cheek. Beth's cheeks pinched inwards slightly, giving her face a wholly sour look.

"Trust me, Beth, the last thing I was planning to do was cry. I haven't cried since I was a baby – I don't cry. I'm pretty sure my mother sold my tear ducts when I was a baby to pay for all the expensive baby shit I needed." I pressed my lips together to stop a giggle from escaping. Laughing at Potter's joke would only inflate his swollen ego further.

"I don't think it's legal to sell tear ducts, babe," she twanged, and I bristled slightly. It wasn't that she was saying this to Potter – it was that she was saying it just to goad me. And by Jove, was getting goaded. I was about one 'babe' away from ramming a breadstick up her nostril.

"It's a fucking metaphor, Beth. I didn't mean it literally. Forget it. Anyway, what unsuspecting bloke are you going to be forcing down the aisle at gunpoint, then? I've never seen him before. Is it the old one or the one that looks like he eats bricks for breakfast?" I blinked slightly. Bethany could pass for a gold-digger – I wouldn't put it past her to be the old man. He was wearing a red velvet cape, for goodness' sake.

"The young one, of course! Honestly James, whatever your family might have thought, I'm not a gold-digger. I have my own money – I've gotten a job, you know." She smiled proudly like this was some kind of huge achievement. Still, it was more than I could do right now... "I'm a waitress at the Creaky Broomstick; it's the new restaurant next to Knockturn Alley."

I'd heard of the place, but never gone in. One, it looked like a cup of coffee would probably blow my entire week's food budget and two, the guy walking in at the time was wearing brown trousers, espadrilles and a knitted hat ­– in the middle of the summer. Deciding I wasn't quite hipster enough for that scene, I just went and passed right on by.

Good job, as well, because if dear Bethany had seen me then she most likely would have gobbed in my food. And I can do without essence of bitch spit in my caffeine.

"So how did you meet that bloke, weightlifting trucks or something?" Beth laughed bitchily.

No, I'm not quite how someone can laugh like a bitch, but trust me, she managed it. She managed it well.

"Don't be silly, James, he came into the Creaky Broomstick for a drink, and my friend Marianna was supposed to be his waitress, but I caught his eye and so he told Brick – that's our manager – that he wanted to be served by me, and so Marianna ran off and threw a hissy fit in the loos and poured all of her diet pills down the sink, and Brick said that he would let the guy choose his waitress this once if he tipped well, and –" And that was the point that I stopped listening.

But that was not, however, the point that she stopped talking. She prattled on and on for a good five minutes solid. James half fell asleep against my shoulder, slumped like a corpse, and I myself stared off at a patch of curtain behind her head, never finding out what happened to nutjob Marianna's weight now her pills had been tossed down the sink.

"Anyway, so last night he comes into the Creaky – that's our awesome nickname for it – and orders his usual pint of bitter, and when he gives me my tip, the note – he tips in muggle money, the adorable little weirdo – had been rolled up and held inside this!" She held up her monster ring and waved it around a little longer. It was the size of something that Godzilla would shit. "So, yeah... It's only been two weeks, but I finally feel like I'm moving on from James... James?"

I elbowed James quickly in the stomach, nearly dislocating my elbow in the process, and he snorted attractively against my neck, waking up a little. It takes me two hours to fall asleep in a warm(ish), (semi)comfortable bed, yet Potter can sleep against the side of my neck. How in the name of Merlin's rat's left butt cheek is that fair?

"What? Whodunit? Where's the fire? Cookies?" Cookies? Has he finally snapped from all the years of snark and sarcasm? I patted him lightly on the side of the head, wondering where the nearest hand sanitizer was. Preferably with a fresh, aloe vera scent. Because no one can say no to aloe vera.

"I don't know who 'dun' what, but you're not listening and Bethany von Bethpants over here is going to get her knickers in a twist if you're not careful." Bethany pursed her lips but managed to force her lips into another fake smile, tossing her hair back over her shoulder and splaying out her fingers so she could once again ogle the rock on her finger.

Short and Stocky in the corner glanced over at us, having finished his conversation with the bloke in red velvet, and was heading over to the pair of us. His eyes were on Beth, but not in the loving and soppy way that you read about – he was peering at her suspiciously like he could hear her flirting from across the room. Potter removed his hand from my knee and stood up a little straighter.

I'm pretty sure a bloke that muscle-y wouldn't suffer from Little Man Syndrome. He's probably made of brick. I wondered if he'd object to me running tests on him to find out. It would mean he got a few free hours out of Bethany's company anyway.

"Elizabeth, you alright?" Short, Dark and Handsome was very, very British, and there was a small gap between his front teeth. His eyelashes were long enough to be used as swords, and his fingernails were cut a little too short and filed down to smooth, rounded edges. There were several small golden medals on cloth ribbons hanging from his front pocket and thin lines were wired across his forehead. I would guess he was in his early thirties. Considering Beth was twenty-one...

"Hi, it's nice to meet you," I said, when it appeared that no one else was going to open their fat traps. Short, Dark and Handsome swapped his suspicious gaze to an impassive one as he switched to look at me as opposed to Potter, but the corner of his lips twitched slightly in some semblance of a smile. He stood out a large hand to shake and I blinked at it. It was once in a blue moon that anyone offered to shake my hand.

"Pleasure to meet you too," he said, and it was only then that I realised that he had called someone Elizabeth. Was he talking to me? Maybe he heard that Potter had a new girlfriend and forgot what her name was. I mean, Aimee and Elizabeth are easy to confuse, right?

"My name isn't Elizabeth, by the way," I said, and I noticed Bethany wince slightly. I wondered if that was going to leave fissures in her makeup. "My name is Aimee. Aimee Woods. What's your name?"

SDH smiled quizzically and glanced at Bethany but seemed to let it slide, because he took a pint of beer from the bar next to us and took a sip before answering my question.

"My name is Joseph, Miss Woods. Joseph Mason." My eyebrows must have shot up into my hairline because his eyes crinkled slightly at the side as he smiled warmly, clearly realising the cause for my shock. I didn't just have hyperactive eyebrows. "Yes, as in the brother of Keith Mason, the singer."

Keith Mason was the fittest singer that I had ever seen or heard. I mean, he was a little too old for me, being twenty nine, but I had heard that he had a brother called Joseph. Of course, I had hoped that he would be younger... but hey, you can't have everything in life. But Keith was delicious. He really was a fine specimen of human being. Potter finally dropped his arms from my shoulders and dragged a barstool up next to me, continuing to stare at Joseph in quiet contemplation.

"That's so cool! I bet you get like free concert tickets and everything, right? I went to see him once when performed in London, and it was the coolest thing ever. Well, I didn't technically go and see him because me and my friends sat on a hill near to the arena with a bottle of vodka and some extendable ears and listened to it that way, but it was cool all the same. The pregnancy scare afterwards wasn't, though. I mean, I told Wallis that she had to be careful because Perry was just a no-hoper, but she got drunk and shagged him after the concert anyway and – ouch!" Potter jabbed his elbow in my ribs hard and I cut off with a wheeze.

"Darling," Potter said through gritted teeth, "no one has any idea what you are talking about, so you might want to, well, be quiet." But Joseph didn't seem to be annoyed – in fact, he was laughing. Bethany was forcing out bitter giggles between pursed lips.

"Well, yes, considering he is my brother I do get free concert tickets. Just write me if you want any, I hate the idea of a girl as nice as you sitting on a hill listening to a concert." I grinned at him and resisted the urge to give him a hug. And the impending romance and marriage of Keith Mason and Aimee Woods begins here.

"That's so nice of you, Joseph!" It wasn't me that spoke. Bethany had finally forced her vocal chords to co-operate, and she reached out and patted her fiancé on the chest. "Really, you are so good with all of your charity work."

Ouch. Potter's eyebrows flew upwards and his hand clenched to a fist next to me.

"Come on Liz, there's no need to be like that," Joseph laughed, wrapping an arm around his fiancée's shoulder and kissing her on the top of her shiny head. That is, her hair was shiny, not her actual head. Potter shifted uncomfortably next to me and shot a rare, anxious glance at the side of my face. I stared straight at Joseph and Bethany with a crease between my eyebrows.

"Sorry, Joseph, if you don't mind me asking, who is this 'Liz' you keep talking to? My name is Aimee and, you know, she's Bethany. And he's Potter – well, James." I gestured to each respective person as I spoke, pulling my dress down a little so it hung over the edges of my knees.

Bethany winced and took a deep sip of the drink she was holding, pinching the side of her bar stool with her too-long talons. Joseph glanced down at her and then back up at me, then to Potter, who looked equally as confused.

"Sorry, how terribly rude of me, I assumed the pair of you had been introduced – Miss Woods, Mr Potter, this is my fiancée, Elizabeth Noel. I'm afraid you've gotten a little confused." He put an arm around Elizabeth's shoulders and smiled warmly at me, and then grimaced at Potter.

"Her name is Bethany," Potter grunted. "Her name is Bethany Chandra Elizabeth Noel, she's twenty one years old and she was born in Alabama, though she moved to Kentucky when she was six. Her mum is called Aisha and her dad is called Cody, and they still live in Louisville. She has a younger brother called Niall who also still lives back in America. And would you like to know how I know all this, Joey? Because I, unlike you, did not date Bethany for two weeks before I decided to solder a rock to her finger – I dated her for a year, on and off. So don't stand there like you know fucking more than I do, yeah mate?" Joseph gaped at Potter. Bethany gaped at Potter. I gaped at Potter.

Basically, we all gaped at Potter. Like gaping goons.

"James –" Bethany whispered, but she cut off to turn and stare at Joseph. He blinked down at her, running his hands through the stubble on the top of his head. I wondered what he did for a living, and how he had managed to get all those medals. Must be in the Auror division or something. Potter probably knows, I'll ask him later.

"Erm, Liz – Bethany, can I have a word with you outside?" Joseph seemed slightly shell shocked, and the glass that he had been holding was sat back on the bar so he didn't drop it. He was staring unseeingly in front of himself, and Bethany's hands were shaking slightly.

"Joseph, I'm sorry, but the bar doesn't-" Joseph shook his head to silence her and ran his hands over the top of his head again. Potter shifted uncomfortably next to me, and I wondered if he felt guilty for possibly ruining the engagement of a couple that had seemed reasonably happy. Still, it's easy to be happy when you don't really know who you're marrying.

"So, I asked you to marry me, and you didn't even bother to tell me that you've been using a fake name the entire time?" Joseph wasn't looking at Beth, he was looking at me, and she was shaking again.

"Joseph, I thought that I'd tell you later, but I didn't think that it was that big of a deal because... well, it's my middle name. It's not like I just made one up or something... so that's a little better, right?" Joseph was shaking his head in disbelief.

Potter ordered another drink from behind the bar, and I wanted to kick him in the groin. Joseph sighed and pushed off from the bar, coolly walking away from the three of us. Bethany's eyes were glistening but she didn't follow him, she just crossed her legs and pressed her fingers against her lips, her shoulders shaking a little as she sobbed silently.

"Bethany, are you alright?" I asked quietly, not liking the silence. Potter looked slightly awkward next to me, but was focusing on anything that wasn't the sobbing girl in front of him.

"Am I alright? You bitch!" I blinked and Potter's head snapped up at the speed of light. "Yeah, my fiancée's just gone off on one, he's found out he didn't even know my name and yet – you're standing there and asking me if I'm alright? What the hell is your problem? Of course I'm not alright, you stupid little bitch!"

"Bethany, shut the fuck up, she hasn't done anything to you. It's your own goddamn fault that you lied to your boyfriend. Nobody made you make that shit up. What, you honestly thought that you were going to be able to marry someone that didn't even know your name, for starters? You've known him two sodding weeks, Bethany, how in the hell could you marry him?"

"Just because you never married me, James, does not mean that I can't marry other people! You had your chance! I know you must be burning with jealousy but you have a new girl now, I can have a new bloke. I mean, I clearly chose better than you did considering you got lumped with this gold-digging slut, but –"

There was a horrible crack as Bethany's neck snapped backwards, her hands flying up to clutch the spot that she had been punched. Right in the eye. Now, if this was a movie, it would have been Potter that had tossed the punch, defending my honour because he's secretly madly in love with me.

"Woods, did you just punch her?!"

I stretched out my fingers as pain bloomed from my knuckles right the way down my hand, and I brought it back to rest on my knee as Bethany shouted something unintelligible from behind her hands. Joseph was watching us from the doors, but he hadn't come over to check if she was alright. He looked crushed. Before I knew what was happening, I had pushed myself off the barstool and was staggering across the room towards him, trying to keep my balance in my stumpy heels.

"Joseph! Wait up!" I hurried up the velvet-carpeted stairs that led to the glass exit doors, pulling up my peach dress as I ran. Last thing I wanted was to be on the front of Witch Weekly with my dress flopping down to my waist. Someone called my name to my right, but I ignored them. Probably more scabby paparazzi wanting to get a picture.

"Miss Woods, how can I help?" he muttered, but I could tell that he didn't really want to talk to me. His eyes kept darting back to where Potter was wrapping some ice in a cloth for Bethany's eye.

"Joseph, I'm sorry. I just wanted to say that. I really am sorry. But I'm curious, how could you propose to someone when you've only known them for two weeks? I mean, I've been with Potter for a month and I haven't even slept with him yet. Is that too much information? I feel like that's too much information. I'm rambling, anyway. Just... watch out, mate. Girls like Bethany, they – they aren't like other girls. I mean, she's still in love with Potter. And you, you're a nice guy, and you... you offered to marry her, something that Potter had never done." A crease had appeared between Joseph's eyebrows.

"She introduced herself as Elizabeth, when I first met her. And she always had this funny expression on her face whenever I called her that, you know. I never thought anything of it. And she never mentioned that she dated a Potter. I never knew, I don't watch the news or read the papers and I'm often out of the country with work so I... I never knew. I didn't really know her at all, did I?"

"No, you didn't," I said flatly, resting my hands on my hips. Bethany lifted the ice packet onto her face and leant her head back. I hoped it smudged her mascara everywhere. Joseph sighed and shifted in his expensive blazer.

"I've spent my entire life courting women my own age, taking them out to fancy restaurants and then seeing them when I could around my job, only to have them get sick of not having much attention from me and move onto the next best thing. Or just outright cheat, either way. And then... then Liz – Bethany came along, and she was just a breath of fresh air. I'm thirty two; I'm not getting any younger. And she, she was young and beautiful and she wanted me, too. And so I knew I didn't want to let her go, so I asked her to marry me. I was in love with the idea of Liz, but I was never in love with her. I don't think I was, anyway." I blinked.

Stepping forwards, I wrapped my arms around his waist and squeezed him tight as I gave him a hug. I could hear him chuckling quietly as though this was something strange to him, something that people didn't generally do for him. The thought made me sad.

"There's nothing wrong with thinking like that, love, but next time maybe you should just make sure you really know who you're putting a ring on. And by the way, that ring was nice. Make sure you get that back from her, because I bitch like that will just pawn the thing." Joseph laughed.

"Right, thank you. Write me sometime, Miss Woods. It's nice being able to talk to someone who just says it like it is, for once, instead of thinking with the stick rammed up their – never mind." I laughed loudly and the sides of his eyes crinkled further.

"Call me Aimee, you twat. Miss Woods is for fourteen year olds back in the eighteen hundreds who were talking to forty year old men that wanted to marry them." Joseph raised his eyebrows. "Or something to that effect, anyway," I added.

"Well, Aimee, make sure you keep in touch. And good luck with Mr Potter. It might not be my place to say so, but the pair of you look very good together. Though you might want to work on the calling him by his surname situation that you have going on at the moment – it could look a little suspicious." Joseph winked at me and turned around, heading out the doors as I gaped after him. Did he know? Did he know that Potter and I were faking the whole thing?

I stood where I was for a few seconds longer, until some stomping noises alerted me to someone walking up the stairs behind me. Bethany Noel tripped past me, still clutching a bundle of ice to her bruising eye. I glanced behind me, and smirked when I realised that Potter was still standing by the bar, drinking a fresh pint of beer.

"What are you standing there for, Aimee?"

I turned around to see Harry Potter leaning against the wall behind me, fiddling with the pocket watch that he was struggling to squeeze back into his actual pocket. He was smiling warmly, scuffing the bottom of his fancy shoes over the carpet like an errant teenager.

"I was just saying goodbye to an old friend," I said slowly, and Harry nodded. He looked completely unworried, and it was nice to see that there was at least one person on the planet that still had a little faith in me, at least. I'm sure if it was anyone else they would have already assumed I was having a madly passionate affair with the bloke I had been speaking to. But not Harry Potter, evidentially. And that's assuming that he had read the rag that had been published about me.

"Come and rejoin the party, Aimee. Ginny and I were just talking and saying what a pleasant young girl you are, and that we need to get to know you better. Why don't you and James come and sit down and have a drink with us?"

~+~

"And then, she walks all over to James and buts into – no, BURSTS into tears and, then, like, starts shaking the front of Jimmy's shirt and starts shaking the living shit out of –"

"Albus, language," Ginny sighs, and Albus giggles into his glass. He'd moved on from beer into something smoking and blue that no one really wanted to ask about, and it had clearly gone all the way to his head. Even Potter was laughing into his drink, which was a really strange thing to see.

"Soz, mum, didn't mean it. But Beth is just shakin' and shakin' and shakin' Jim's shirt and no one knows what to do because the girls gone batcrap and then, like, Lily comes and grabs the girl by her extensions and like, pulls her off James and onto this seat, right?" Everyone at the table is laughing, sans Ginny, who is shaking her head and smirking a little bit at the amusing memory. I dabbed underneath my eyes with the side of finger.

"Right, so I start screeching at her to stop stalking my brother, yano? And she goes off on one, and she's all like – blaaaah, blah, blah... so mum chucked her out! You should have seen the bitch's face, it was hilarrrrrrr. And then we didn't hear from 'er for about... two weeks, then she carried on with her mad stalking. Bitch be crazy, know what I'm saying 'me?" 'me was evidentially the drunk nickname given to me by the lovely Lily Potter.

"Alright, that's quite enough gossiping, you lot," Potter sighed, and Ginny Potter grinned evilly at her son. Rooting through her bag, she beckoned me over to her. Stumbling slightly, I moved into the empty seat next to her.

"Aww, Jamesie just doesn't like thinking about the psycho he was dating. We love you anyway, Jimmy, don't worry!" Lily leaned out of her seat and drunkenly seized James' cheeks between her fingers, waggling it from side to side. James batted her away and glared at his empty glass as the rest of us laughed and ruffled his hair. It looked like he was trying to blow the glass up with his mind.

"Alright, since you've all embarrassed me in front of my girlfriend, can we go home? This place is as dead as the morgue." Ginny finally found what she was searching for in the bottom of her bag and pulled out a stack of photographs, clutching the wad victoriously in her fist.

"And since we're being stereotypes, naked pictures of James in the bath, anyone?" Potter scowled.

"Aww, Potter, I particularly like this one – the one where you've put a Father Christmas beard on your own face in bubble bath. That's adorable! And aww, what about the one where you're dancing, waving your towel above your head? That one's cute!" Potter angrily snatched the photos out of my hand as Ginny and I dissolved into giggles. Jamming them into his blazer pocket, Potter stood up and seized my wrist, dragging me out of my seat too.

"Come on, we'll apparate home," he sighed, and Ginny shook her head.

"Don't be insane, James, you've both had far too much to drink to go and apparate somewhere. You'll end up splinched or dead. And I don't want a splinched or dead son, or a splinched or dead son's girlfriend. We've got a driver waiting outside; he can give us all a lift home. You're adults; we're not going to pretend like we don't know Aimee will be spending the night at yours."

I opened my mouth to protest but Potter rammed me in the ribs for the third time that evening with his increasingly pointy elbow.

"That sounds great, you guys," Potter sighed, running his hands through his hair. "Really, it does. Spending even more time with you lot – wow. Erm. Yeah. But I think I'll just get Wo – Aimee a cab back to her place and then go back to mine." Lily smirked a little from behind her glass.

"Wow, that is so hot," she sighed sarcastically, and Potter shot the finger at her when his mother turned to speak to the Potter's driver.

"James, I don't need to be looking at you to know what you just did. Do it again and I'll curse your fingers together for the rest of your life. You've been warned." Potter scowled at his feet and Lily giggled childishly, much to amusement of the rest of the Potter clan. Well, the rest of the Potter clan and the nosy bloke on the next table who was watching us. Nosy bugger.

~+~

"Thank you for the lift, Mr and Mrs Potter," I said to Harry and Ginny, who were sitting in the back of the car trying to separate a bickering Albus and Lily, who were trying to jab each other with chopsticks that we didn't know they had. Potter was scowling at my block of flats, clearly not happy that his mother had insisted she was alright knowing Potter was spending the night at mine. If he wasn't pissed out of his skill then I would have forced him to apparate back to his own place right there and then. "Thank you," I added to the driver, who was wearing a stereotypical driver's hat.

I closed the door with a slightly louder than necessary snap, letting Potter head his way into the building and up the stairs. Trust me to live on the top floor when I was drunk and wearing heels, regardless of how stumpy they were.

"So spill it, Potter – what's the deal with you and Lizzie?" Potter snorted and leant one hand against the wall, steadying himself a little, and rolled his eyes at me. "Come on, I want to know. Clearly something dramatic has happened there because she's off her rocker. I was sure that she was going to say that you gave her that engagement ring. Or she'd bought it for herself and wanted you to give it to her. Honestly, I thought she was... insane. Pretty, but insane." Potter laughed.

"Yeah, she wasn't always so nuts," Potter chuckled. "Not that it would have bothered me if she was, she was unbelievable in bed." I scowled and clapped my hands over my ears.

"I did not need to know that," I scowled. "Can't you just tell me more of the stuff that Molly has already told me? Like how she showed up the week after you broke up with her and started throwing her underwear at your grandparents to cause a scene? Because that was hilarious. Did you know that Molly filmed it? Yeah, she showed me the tape, it was so funny!" Turns out drunk Aimee was a giggler, and I was giggling like a twattish giggler.

"What, you want a James Potter history lesson?" Potter cocked an eyebrow at me, brushing some of his hair out of his eyes.

"Sure, why not? Something to hide, Potter?" I jammed my key into the lock and fiddled around with it, before kicking the door sharply at the bottom until it bounced open. Thankfully there was no Dan standing just behind the door today. I had a feeling he and Potter wouldn't have hit it off.

Potter slowly traipsed through the door after me, parking down on the sofa and kicking off his fancy business shoes. He leant his head against the squashed cushion behind his head and sighed.

"Fine, fine. Erm, Bethany and I started dating just after my twentieth birthday. She was still nineteen but she turned twenty like two months into the relationship. We split after a month; got back together a week later, split after like three months, got back together a fortnight later and then we were on and off every month from then onwards for about a year. That is until she found out about a drunk one night stand I had when we weren't together and she finally had enough. So we split for good." Potter shrugged and I could see his eyes drifting over to the kitchen door.

Maybe he needed some food to soak up all that alcohol; he drank more than anyone.

"So who did you have the one night stand with?" I called into the living room as I bustled into the kitchen, wondering whether I had anything lurking in the back of one of the cupboards that I could feed him with. To shut him up, of course. Pulling open the fridge, I bit down on my tongue to stop myself from screeching with shock. Because I'm just so calm and collected.

The fridge was stocked full – yoghurts, salads, slices of meat in plastic packaging, vegetables, mayonnaise, cheese, butter, tomatoes, chicken breasts, pork pies, pate, milk, cream, orange juice – you name it and it was in there. I pulled open the nearest cupboard to find it full of dried pasta, bread, potatoes, pasta sauces, tins of beans and random other tins full of things like chutney. I blinked a few times and put back a tin of ringed pineapple.

Wondering if Potter had done this, since he'd been stressing about the lack of food, I turned to find a small yellow Post-It note stuck to the screen of my microwave.

I don't want you starving to death.
You're welcome.

Dan x

I crumpled the note in my palm and dropped it into the plastic bag that was hanging off the back of the kitchen door, acting as a bin. Making a mental note to leave a message on Dan's mother's answering machine to ask her to thank him for the foot, I grabbed a few slices of bread and set to work making two ham and cheese sandwiches for Potter. I smiled slightly when I realised this was exactly the sort of thing I used to do for Dan. I guess I just liked taking care of people.

I cut them into triangles, just like Dan liked, and put them on a plate that had been washed – not by me, though, so I am assuming that Dan did those too – and carried them through to the living room. Potter had flicked on the TV and was idly hopping through the channels.

He stopped on a late night chat show between a man with a bad toupee and a woman whose hair had been chopped short and uneven in a way that was supposed to be edgy but really just looked like she had stuck her head in a blender and turned the power up to full.

"Here, I made you this – I could see you eyeing the kitchen door. Honestly, anyone would think that you never eat." Potter's eyebrows flew up into his hairline in shock as I handed him the plate, and I wondered whether I should get him a mug of strong coffee to go with it – that's how Dan always had his sandwiches. He came straight in from work and his sandwiches and a mug of coffee had to be on the table waiting for him, six o'clock sharp. No ifs, no buts, no coconuts.

Of course, he had a different type of sandwich filling for everyday of the week – tuna and sweetcorn on granary bread on Mondays, Chinese chicken on plain white bread on Tuesdays, tomato, lettuce and cucumber with light salad cream on Wednesdays, and so on and so forth. Of course, he thought he'd make it a little more exciting – every Sunday he'd choose a random flavour to put onto a sandwich. I nearly always had to go out and buy the ingredients for him. I mean, who just had a tin of chutney and kidney bean paste sitting the cupboard waiting to be put onto a sandwich?

"Wow, erm, thank you," he said slowly, peeling up the side of the bread like he thought that I might have put poison between the slices. Biting the bread carefully, he chewed it slowly a few times before he eventually swallowed. His face lit up a little bit. "This is a pretty good sandwich, not to lump you with the typical woman stereotype."

"Yeah, well, I've had plenty of practice." Potter smirked and carried on eating, flicking his attention back to the screen as Blender Head burst into tears and slammed her face into her hands. "So anyway, carry on with your story – you had a one night stand with someone, and Bethany finally got sick of you?"

I sat down on the end of the couch and brought my knees up under my chin. Potter nodded slowly.

"Yeah, basically. The girl I slept with was a girl she roomed with at Beuxbatons. Mar-something or other. But I was glad to be shot of her – she was a pain in the ass, clingy as fuck and called me nine hundred times a day to check what I was doing and who I was doing it with. She hit the roof once when she found out that the female and male aurors-in-training ate lunch in the same room."

I laughed, and Potter shook his head, a rare smile curling the edges of his lips ever so slightly. He took another mighty bite of his sandwich.

"Didn't she show up at your office just after you graduated from Auror School and tell everyone that you were her fiancé?" Potter laughed again and banged his head against the back of my couch. "And didn't she sneak into your apartment and write 'I love you' in lipstick on the front of your fridge? Oh, and didn't she pay someone to superglue loads of her knickers to the biggest window in your apartment?" Potter clapped a hand to his face.

"Yeah, she did. Never really realise how bad those things are until you hear someone else say it."

I laughed slightly and let my eyes glaze over as my attention flicked back to the people moving on the screen. Blender Head could not hold my attention, and neither could the slick man that was interviewing her. I wasn't even sure what BH was supposedly famous for doing. Potter's chewing of his sandwiches had slowed.

"Wow. We're actually having a civilised conversation. See, Woods, I'm not the devil incarnate all the time." Potter smirked at me over the remains of his last sandwich. Rolling my eyes, I poked him in the side of his stomach. I blinked a few times at the absurdity of me seemingly getting along with Potter, but couldn't think of something to pick a fight with him about.

"Alright, maybe you're not dreadful all the time. But you're pretty damn awful some of the time." Potter shrugged offhandedly and shoved down the crusts of his last sandwich.

"You know what I could really kill right now?" I shrugged, watching Blender Head accept a hug and a tissue from a lion of a woman that had been sitting in the front row. "A cup of really strong coffee – you couldn't make me some, could you?" I struggled to swallow properly as I pushed myself off the couch. Just like Dan. He was just like Dan. Strong coffee with the sandwiches. My hands shook like leaves as I stumbled into the kitchen and pulled out a jar of rich roast instant coffee.

"What do you reckon I should do about Bethany? Should I get Lily to go around her house and scare her again – it worked last time, the bints a little firecracker." I ignored him, staring at the coffee granules in the bottom of the mug as the kettle boiled. "Oi, Woods, I'm asking for your opinion."

"Here's your coffee. Let yourself out once you've finished it." I pushed the mug into his hands and stepped around him, heading off into my bedroom.

I didn't need another Dan in my life, not while the other one was still hanging around all confusing and stupid and confusing and stupid. I didn't even need one Dan, let alone two.




---


disclaimer: nothing in this chapter belongs to me, apart from like, aimee. who i think might be mine. but i'm not too sure.

heeeeeeeey. mocks are done! whoooo :) i've had ten of my twelve exams back so far and i'm in a vair, vair good mood. i'm about to bobby off ice skating, so i thought i'd put this up. i hope you enjoy it! kisses, darlings!

ellie :) xx



---
---
"Hello, Lois," I said, pressing the phone between my shoulder and my ear as I was washing the dishes and talking on the telephone at the same time. There was a stubborn coffee stain on the bottom of Potter's mug that just wouldn't shift, and it was getting on my nerves. Honestly, that's what happens when an idiot asks for really strong coffee and then doesn't drink it all or rinse the mug out when they are done.

"Aimee! Oh goodness, how nice of you to call. Really, it's lovely to hear from you!" I winced at the tone and decibel and dropped the mug back into the soapy water, picking up a bowl and rinsing it out to get rid of the remains of soup from the night before.

I'd spent the entire of that day in bed, feeling pretty ill with a hangover and a stomach ache. There must have been something in the shrimp salad that Potter and I were scoffing, because I could barely move for shooting pains up my tummy yesterday. I mean, I missed How to Cook with Magic, I was feeling so ill – how was I supposed to get my daily fix of laughter with that god awful presenter?

"It's lovely to speak to you too, Lois. I was actually just wondering if you would do me a favour – it's nothing big, I promise. I just wanted you to pass a message on to Dan for me, would that be alright?" Why I still felt the need to break out the sixties manners whenever confronted with Dan's mother was beyond me, and it was really irrelevant when you consider that she already loved me.

"Well, of course! You know you don't even have to ask, pet! Anything for my Danny's girl, you know that." I winced a little and pulled off my rubber gloves with a loud snap, dropping them into the sink as the water drained away. They'd dry on their own.

"I... I just wanted you to tell him thank you. For all the stuff. He'll know what I'm talking about. I just wanted to say thanks, because he didn't have to. It was good of him." I could practically hear Lois Richardson's confusion oozing down the phone, and I realised what was most likely coming. I closed my eyes and sat down on the armrest of my crappy couch, sticking my knees up under my chin.

"Oh, well, why don't you just come down and tell him in person, pet?" And that is exactly what I didn't want to hear. "We're having a big family dinner tonight – Jim and I, of course, Barney, Shane and Daniel, and the three girls. It would be wonderful to have you there, it really would. Shelley is bringing her boyfriend, and I'm sure it would be nice for her if they weren't the only couple." Not if one of the other couples contained me, I'll tell you that much.

"I – well, I actually have some steaks thawing for tonight for dinner, and you know that you can't refreeze something that should be frozen and has been taken out to thaw... so, yeah. I need to eat my... steak." I could hear Lois laughing gently down the phone. "I'm sorry, that's a pathetic excuse, isn't it? Erm, right. I just... you know that Jim and Shane and the girls... don't really, well, see eye to eye with me."

"Darling, they'll be on their best behaviour, I will make sure of that, don't you worry one bit. It would be a pleasure. I've missed you around the house. Nobody else ever helps me clean or tidy and no one else talks to Dan long enough to stop him bickering with his siblings. You've been missed, Aimee. And so has my son. It might not be my place to say, but no one could ever believe that Dan left you for his work. I mean, the two of you were so good together, so happy..."

No, we really weren't. Thanking Dan's mother, I asked the time I was expected to show up and hung up quickly, running my slightly damp hands through my hair.

~+~

"You're – wait, you're going to dinner with Dan's family, at Dan's parent's house? With his sisters, who don't like you, his brother, who hates you, and his dad, who doesn't approve of you because of where you're from and where you grew up?" I sighed down the phone. "Aimee, why the hell are you doing this to yourself? You're with James now, and Dan is just a thing of the past. Why do you keep getting yourself tied in with him? This is all going to come back and bite you in the arse and you know that, don't you? So why don't you just forget him and focus on James?" I sighed again.

"Molly, Dan and I were going to get married. I loved him enough to want to spend the rest of life with him. And even though he left me, I'm not gonna just let him drop off my radar now he's come back. I – I know you're not gonna get it. But just do me a favour; imagine that Lorcan suddenly split with you for no reason. If he came back months later, are you saying you wouldn't have any interest in speaking to him again? Even if you loved him?"

Molly was silent on the other end of the line, and I leant up against a nearby lamppost as I approached the Richardson abode. I didn't want anyone to overhear my conversation.

"Aimee, this isn't about me. The point is, you're being a twat and you need to cut it out." I could hear Lorcan in the background asking why I was being a twat, and Molly mutter something to him about me banging Dan again. Oh, Molly, if only you knew how true that really was. "Just promise me that you're going to be careful. And don't you dare cheat on my cousin."

"Wouldn't dream of it. I've gotta go." I hung up the phone and stuffed it back into my bag, chewing the inside of my cheek as I stared at the front door. A car pulled up behind me and someone stepped out, just as I turned around and parked my backside on the half sized all outside the house. Barney leapt out the taxi and grinned at me, waving a cheerful hand.

"Y'all right there, Aimee Woods?" he asked, flinging an arm around my shoulder and pulling me into his chest. I smiled slightly. Maybe today wouldn't be quite as awful as I thought it was going to be. Well, I thought that until bloody Shelley slimed her way out of the car and straight past us with an obnoxious hair flip.

Barney pulled a face at her behind her head and I pressed my hand against my mouth to stifle the giggles. Wrapping an arm around my arm, Barney dragged me up the small slope to his house and through the front door. He jammed his foot into the doorway before Shelley could slam the door in my face. Bitch. I really don't like her.

"Come on, Shell, lighten up – takes more muscles to frown than to smile, you know," Barney sang happily, dropping my arm to fling it around his sister's shoulder. Her sour face darkened further and she scowled angrily at the blonde man who had followed her out of the car and was standing behind me.

"Hi, I'm Mick," he said when I turned to look at him. Shelley's evils never wavered from my face.

"Aimee," I said. "You must be Shelley's boyfriend. Yeah, Lois was telling me." I nodded a little.

"Nice to meet you," he said charmingly. "How do you know the Richardson family?" I almost laughed at the awkwardness of the question – there was literally nothing I could say that would actually make any sense and not make me look like a raving loon that was stalking Dan. I mean, what was I going to say – oh yeah, I'm showing up to dinner at my ex-boyfriend's house for no actual reason.

"Oh, I'm an old friend of Dan's – that's, erm, Shelley's brother. Younger, I think. Isn't Shelley like the second oldest?" Shelley herself scoffed and finally moved her fat arse out of the doorway, finally followed by Barney and then Mick and myself. Mick nodded in response to my question.

"She's not an old friend of Dan's," Shelley sneered, pushing past me and looping her arm around Mick's shoulder. Like some kind of snake that didn't want to let its prey escape. "She was his fiancée for a while, but he left her to go and work around the world. He only came back a few days ago and mum is inviting her round for dinner because she wants Dan to get back with her." Shelley turned her nose up at me, crossing her arms over her chest. "Though why he'd want her back I don't know."

"Oi, there's no need to be mean," Mick said slowly, staring at the side of Shelley's head with a slightly uncomfortable expression on his face.

"Yeah Shelley," I sneered back, batting my eyes at her and pouting my lips. "There's no need to be mean. After all, bitterness lives in the heart, and you don't have one." Mick rolled his eyes dramatically and I soured a little towards him, but said nothing.

"Aimee, get your butt in here and say hello to everyone, will you?" Barney asked, poking his head back around the door and grabbing hold of my wrist. I was dragged into what I remembered to be the dining room and from the glimpse I got of the room, it seemed like Shelley, Mick, Barney and I had been the last to arrive. Of course, my vision was quickly obstructed by Lois's obnoxiously large chest coming straight at me as she pulled me in for a hug. I was not a huggy person. I don't do hugs.

"Aimee! Goodness, you have no idea how lovely it is to see you. Really, I can't even begin to say how much we've all missed you around here." I could see Shane shoot an amused look at his father, clearly laughing at the sheer dishonesty of Lois's last statement. Maybe she'd missed me.

"It's nice to see you too, Lois. It's been a while since I've had a home cooked meal, so I've been missing your roast potatoes like you wouldn't believe. Last potato I had was last month when Molly brought me some chips in from the chip shop." Lois tried to hide her horror. She was stopped from replying with said horror by Dan heading into the dining room from the kitchen. Everyone went quiet. Clearly he had not been informed that I would be in attendance.

"Aimee!" he squeaked, and all three of his sisters began to laugh behind their hands. "Aimee – what are you doing – Aim, you're – what are you – how did you even get here, I mean, how did you know we were here?" Mick was watching us with a crease between his eyebrows. "I mean, I didn't think you'd want to speak to me again. I – it's amazing to see you. Amazing. I thought after the other morning, when you kicked me out –" My face coloured as Lois choked on her drink a little.

"Your, erm, mum invited me here. Said she'd like to see me. So I came." I shrugged offhandedly.

"Well – I – I'm so glad that you did. I mean, it – I – let's sit down." Dan stumbled over himself to grab the chair that I would be sitting at. He pulled it out with a little too much force and nearly fell.

"Here, here, sit down – sit –sit down." I sat down in my seat and laughed at how flustered he had become. He dropped down into the seat next to me and completely rotated himself so he was facing me. Lois was smiling to herself behind her glass of dry martini. Jim was coolly assessing us over his large tumbler full of brandy. Why he disliked me I would never know – I was good to his son.

It only occurred to me now that Jim and Lois did not read the papers, and so did not actually know that I was 'dating' someone else, as far as the rest of the world was concerned. But the sisters most likely did read the papers and so they probably did have a reason to hate me. Now, anyway.

"It's – it's amazing to see you. I – I still don't understand you kicked me out the other morning." Dan had lowered his voice to try and make the conversation private but the family were still trying to listen in, holding broken conversations to try and hide the fact they were paying attention to us.

"Dan, we are not having this conversation now," I muttered distractedly, watching Lois struggle back into the room with a bowl full of roast potatoes, a carved turkey and another bowl filled with chunkily chopped root vegetables.

"Here, let me help you," I muttered when she stumbled, nearly dropping the bowl of vegetables on top of Tara-Lynne, who was gurgling in her high chair. I took the plate of turkey and placed it in the middle of the long table, pulling my shirt up to cover my chest as I leaned forwards.

"Thank you," Lois beamed, setting down the other bowls and then heading back into the kitchen to get the gravy, stuffing and a bottle of wine. I followed her in to help.

"Aimee, words cannot describe how much I have missed you," Lois laughed, handing me a bottle for each hand. She picked up the gravy boat and an ornate china bowl filled with homemade stuffing and we both headed back into the dining room.

~+~

"So how did you meet?" Jim asked a little while later, taking a large glug out of his wine and surveying Mick coldly over the rim of the glass. He shifted uncomfortably in his seat and Shelley fiddled around with the stem of her wine glass. Dan didn't take his eyes off me as he shoved two potatoes into his mouth and smothered the last remaining pieces of his turkey with copious amounts of gravy.

"Erm, well, he works in my office. And he asked me if I'd like to go out for a cup of coffee. And I told him I didn't like coffee, so he said that he would take me for tea instead. But I don't like tea. So he took me for a hot chocolate, and then he asked if I'd like to go to dinner. We went for Mexican and he didn't agree with the food he ate, and he ran home and left me sitting on my own. Eventually he got over his embarrassment and explained himself, and so I agreed to go on another date with him. And... yeah. That's it really." Lois blinked, looking a little bored. Clearly she wanted her daughters to have much more exciting love lives than that.

"Well that sounds lovely, darling," she smiled patronisingly, and then turned her wide eyes onto Dan and I, who were sitting slightly closer as Dan kept moving his seat closer to mine, a few centimetres at a time. As if I wouldn't notice if he did it slowly. "How did you and Aimee meet again, Dan?"

I instantly saw her game. She thought that a large dose of nostalgia would make me miss him.

"Mum, you already know the story," he muttered, flushing. He bit into another potato as I blushed over the gravy. Shelley scowled at her plate. She clearly was not impressed that her dreary and cliché tale had not been received well by her romance novel-loving mother. "Fine, fine," he grumbled in response to her encouraging glare.

"Thank you," Lois said tartly, shaking some of her thick curly hair over her shoulders. Lois was one of those glamorous women that looked like they had just stepped out of a glossy sixties magazine. She wore dark pink lipstick and eyeliner and pale toned clothes made of expensive materials. Her thick brown hair was always curled, her highlights never showing more than a centimetre or two of root.

"I went to the pub for a drink, got a little drunk, stumbled out and crashed into Aimee, who was having a fag on the porch. I stumbled into her and she nearly set my jacket on fire with her cigarette. I started to have a go at her so she had a go at me. And I asked her out." Dan shrugged, his cheeks pink, and he quickly shoved a few more small slices of turkey into his mouth.

I couldn't help but think that it was almost as bad of a story as Shelley's. Since it happened, I had always thought that it was romantic and hilarious and just so random and out of the blue. And now... now I just thought it sounded like we were both bums. A drunk and a smoker who didn't watch where they were going. I took a deep sip out of my wine so I could blink back my tears.

"So romantic," Lois sighed, and Barney caught my eye so he could cock an eyebrow. I snorted into my plate of potatoes and turkey. Shelley sighed and exchanged grouchy glances with Mick.

"Would you excuse me for a second?" I asked to the room at large, but didn't wait for a reply. I pushed myself out of my seat and left through the third door in the room, the one that led to a corridor with the largest bathroom off it. I locked the door behind me and sat down on the edge of the bath, pulled out my phone and punched in Molly's number. My hands were shaking a little.

"Aimee? You alright? Do not tell me that the whack job mother has kidnapped you and is refusing to let you go unless you hoof it up the aisle with her son." I laughed shakily and was overrun by a sudden sense of relief that I had decided to ring Molly. I needed someone impartial, maybe even a little biased in the opposite direction right now.

"No, no – she just keeps getting Dan to talk about things that happened in our past. She keeps – she keeps – ignoring his bloody sisters so she can talk to me. They keep glaring at me. Dan won't leave me alone, he keeps talking and talking and talking and – and he's sitting next to me and it's all too much. It's like the last three months never happened and I don't want that. I thought I did but I don't. I can't just forget that he – I feel sick, Molly, and I want to leave. But I can't leave, and Molly, I – I don't know what to do. Help me, will you?"

"What do you want me to do, Aimes? You agreed to go down there, and now you're going to have to sit there in that fancy house with his fancy parents and family that doesn't like you and that's just that. Hang in there, Aimes." Molly sounded distracted.

"Alright. Thanks for talking to me, Mol. I'll speak to you later. I'll see you at lunch tomorrow – aren't we going shopping or something in your lunch break?"

"Yeah. Yeah. I'll see you then, Aimes. Hugs and kisses." Molly hung up.

I splashed a little cold water onto the sides of my neck and dabbed off my forehead with some toilet paper, and checked for lipstick smudges around the edge of my mouth from eating. I could hear someone slowly outside the door and I wondered who was waiting to use the loo, and why they didn't just use one of the other many toilets in the house.

I pulled the deadbolt back across and twisted the knob, pulling open the door to find Shane leaning against the opposite wall. I glared at him and he did me, and within a second he had grabbed my wrist, pulled me into the bathroom and rammed the deadbolt back across the room.

"I want to talk to you."

"Well I don't want to talk to you. Please let me out of the bathroom."

"Oh shut the hell up, Aimee. You've already got Dan not talking to me, and it wasn't even anything to do with him. He just wanted to prove that he'd stand up for you."

"And he did stand up for me."

"Yeah, and look where that got him. The pair of you aren't even together anymore. He's head over heels for you Aimee, and you're just showing up at his house and eating dinner but you're not making any plans to get married to the bloke."

"He left me, Shane, for his work. I'm not going to just get married to him." Shane clearly wasn't reading the papers either, and didn't know that I was supposedly shacking up with Potter Boy.

"That's not what I wanted to talk about, anyway."

"I know what you want to talk about, Shane. And I've already told you that I'm not going to talk to you about it. So fuck off and leave me alone." I shoved past him and tried to grab the deadbolt.

"Aimee, it was a mistake. You know full well that it was a mistake." He ran his hands through his hair. "And now not only does your family hate me, but my brother hates me, and that's just because of you. Because you ran your mouth to him and asked him to get even for you."

"You deserved it."

"In your opinion."

"In Dan's too."

"Because he wanted to get laid!"

"He was my brother, you bastard! Of course I was going to stand up for him! And yes, Dan stood up for me because he loved me and he knew what you did was shitty, regardless of whether or not you have thirteen fucking alleles in common and have the same parents."

"You're a bitch."

"And you cheated on my brother. Brent deserved a thousand times better than you. He was sixteen and you were eighteen. He was a kid, Shane. Now fuck off, before I call Dan in here and ask him to give you another matching set of black eyes. You pointed out yourself; he'd do it for me."

"I love Brent, Aimee, I only called you in here because I want you to talk to him for me. You were the one that introduced us, you were the one that told him to ignore me and because of you, he won't take my calls and he burns all my letters."

"No, it's not because of me, Shane, it's because of you. You were the one that went to that... party, whatever, and got piss drunk, did whatever with that other bloke and you were the one that didn't tell Brent."

"If you hadn't been fucking well spying on me then you never would have found out –"

"I wasn't spying on you – I found out that you were at that club, figured that Brent would be with you and wanted to see my brother, since I had just graduated and he was still in school! It's not a crime to want to see your family!"

"And it's not a crime to sleep with someone that isn't your boyfriend!"

"No, but it does mean that said boyfriend wants to break up with you, you bastard. You never deserved Brent, and I swear to Merlin if you go near him again then I'll give you another set of black eyes. Or get Mark to do it – and you've seen the size of my big brother."

"Are you threatening me, Aimee?"

"Yes. Yes, I am."

"Look, as fun as it is to sit in the dining room with a dinner getting colder, listening to you two argue, we're all sick of it. So will you get back in the dining room and at least attempt to put on a civil face? Because you're doing all of our heads in. Woods, what the hell do you think you're playing at, coming into our house and starting an argument?"

I stared coldly at Shelley, pulling up the spaghetti sleeve of my dress that had slipped down without me noticing during the argument. The bitchiest of the three sisters had to be the one to come and confront us. Naomi and Anne-Marie were both bitches too, but Shelley was the worst of the worst.

"Sure. And just so you know, though I'm sure you do, he started it." I brushed past her.

A few minutes later we were all reseated at the table, in stony silence. Dan reached out and squeezed my knee. Lois noticed and nearly wet herself with glee.

"You never informed us that you were dating Aimee's brother, Shane," Lois said eventually, a little tightly. I don't think she ever really got over her son coming out over Christmas dinner when he'd had a little too much mulled wine. After that he never really told her anything about his love life.

"Yeah, I was," Shane grunted. I stabbed my potato a little too hard with the end of my fork.

"And you never informed us that you cheated on Aimee's brother – what did you say his name was, Aimee?" I blinked and sighed, not wanting to have this conversation. Dan squeezed my knee again.

"Brent. My brother's name is Brent," I muttered.

"Look, Mum, I don't want to talk about this now. If you want to have a go at me or whatever then..."

"Then what?" Lois asked grumpily, frowning at everyone at the table over her wine, sans me. It seemed that I could do no wrong.

"Then you can wait until we're not in front of the world and his wife to have a go at me. This is private, Mum. It was a long time ago. Brent has refused to speak to me for one hell of a long time, and what with him being in Hogwarts for another year, and I'm not going to drag myself back into all that now when it's been about nine months since he last spoke to me. So just leave it."

"Why are you asking Aimee to put you back in contact with him if it's been so long, then?" Lois slammed her manicured hands onto the table, and Jim blinked at her in shock. I had never heard Lois raise her voice before, and clearly neither had her husband.

"Because I want to apologise! Contrary to what she believes, I'm not a soul-sucking monster that never cared about her brother. I loved Brent, and I still do. And I want to tell him that, regardless of whether he's going to take me back."

"You mean you haven't apologised yet? Shane!"

"Oh save the sermon, Mum, I'm not in the mood." Shane pulled a muggle MP7 player out of his pocket and plugged in some white wire earphones, switching a rock song on its loudest volume so he couldn't hear what any of us were saying.

"Aimee," Lois was interrupted by a hammering on the door, much too loudly for anyone, really. I hopped out of my seat like I had been burned and headed to the door, nearly pulling Dan out of his seat as he had been running his hand up and down my leg at the time.

"Molly?!" I shrieked when I'd pulled the door open. Because there, sure enough, was my best friend. Standing in the doorway of my ex-boyfriend's parent's house. The house that I wasn't even sure that she knew the address of.

"Hey, bitch. Thought I'd stop by and help. What are best friends for, you know." She winked cheerily at me and shoved her way into the house. Her red hair was shoved back in a hasty pony tail and she had on her comfortable jeans and a large shirt that I was sure I had seen Lorcan wear before. An old pair of my lace up boots were on her feet. Did she rob them from me a long time ago?

"Greetings, Richardson family. My name is Molly Weasley, and if you don't mind, I'm here to collect my best friend." She smiled widely at them all. Dan winced and shrank back in his seat.

"Well, erm, it's lovely to meet you, Molly," Lois lied, staring disbelievingly at her husband. "My name is Lois, and this is my husband Jim. These – these are our sons," she carried on haltingly when Molly said nothing. "This is Barney, and this is Shane, and I'm sure that you already know Daniel. And these are our daughters – Shelley, Naomi and Anne-Marie. Oh, and the little baby is Tara-Lynne, Anne-Marie's daughter." Molly cocked an eyebrow at them and twitched her wrist in greeting.

"Well, pleasure to meet you all. There sure is a lot of you. Anyway, Aimee's boyfriend is my cousin and he wants to see her and wasn't sure where she was, so I agreed to do the pick-up. So now I'm picking her up. And we have to leave. She thanks you for the dinner, and may I just say that your dress is stunning, Mrs Richardson." Molly shot her a charming grin and seized my arm, going to drag me out the door. But the horror struck look on Lois's face stopped me.

"Erm, thank you," she murmured, smoothing down the front of her dress. "Boyfriend, Aimee? Boyfriend..." Jim put down his glass of bourbon and sighed, his wrinkling face falling flat. Bitchy Naomi with her bottle blonde hair was smirking. Clearly she was one of the people at the table that knew about Potter and I. Or as it should be written, "Potter and I".

"I'm dating... I'm dating... I'm..." I couldn't say it. The look on her face meant I couldn't say it. Dan's eyes looked oddly glassy. Lois looked like all her worst nightmares were happening at once.

"James Potter. My cousin, her boyfriend, is called James Potter. They've been together for a month now. You must know him – rich, good looking, successful, son of Harry Potter, the man who saved the world? Yeah, that's Aimee's new boyfriend." Lois looked like she was going to be sick. Tara-Lynne was throwing turkey at the white plastic tray in front of her high chair, but Anne-Marie was paying her no attention. She was staring open mouthed at me.

"I – I wasn't aware that Aimee was dating someone new," Lois murmured. She slowly stood up, pushing the chair out with the back of her knees.

"Well why would I tell you, Mum? You've gotten yourself high on the idea of Aimes and I getting back together, and I wasn't going to crush you by letting you know that it was all going to hell right now. Came back, and found out she's got herself a better boyfriend. Probably you lot, you're probably the reason she wouldn't wait for me. Half of you are goddamn foul to her. And I don't know what the fuck your problem is with her, Shelley. Run while you can, Mick," he added.

"Just leave it, Dan," I snapped.

"Don't tell me what to do, Aimee, I'm in enough shit because of you."

"Oh, you're in shit because of me? Right, right, because it's always my fault. You – you were the one that treated me like shit, like a maid, I was the ear when you needed to moan and then the sandwich maker when you were hungry. Then you took off and went to shag the Brazilian birds. No part of that was my fault, Dan!"

"Oh, you know what-"

"Look, this is not the place for the two of you to have this argument. If you want to talk, meet up somewhere on your own. But none of us need to know this." My heart went out to Barney Richardson, who was glaring at Molly while reprimanding us.

"I'm going to leave. Don't bother ringing, Dan. Come on, Molly." I began to walk out the room but turned around in the doorway. "And thank you for dinner, Lois. And everything you've done for me in the past. I'm sorry that it didn't work out." Taking Molly's hand, I walked out of the room. And to me, what felt like away from Dan himself.

We had reached the hallway and I was pulling open the front door when someone spoke in the dining room, for the first time since we had spoken.

"Well, Daniel, you couldn't expect her to wait forever." It was Lois.

"Of course you're going to defend her, Mum. You always have." Dan's voice was bitter.

And secretly, I liked that.

~+~

"I didn't realise that Potter actually wanted me when you came to get me," I laughed, hopping out of Molly's car and staring up at the swanky block of flats that was the home to Potter' s bachelor pad. It was in the fancy area of London full of boutiques that sold dresses that would cost what you could probably sell me for. I sometimes used to walk past them on my way to work, and choose the one that I would buy out of the window if I was minted.

"Well, he said he needed to talk to you and that you weren't answering your phone. So I realised I had an actual reason for coming to get you, as opposed to trying to think of a fake one. Sorry for dropping you in it with the boyfriend thing, I assumed they'd know." There was a moment of silence.

"You assumed wrong." Molly grinned guiltily at me and I leaned forwards to muss up her already haphazard hair. It was a good job she had the day off. It was strange, most of the time I forgot that people that still worked actually had things to do during the day.

All the days just blended into one with me, since I had unlimited free time. There was no reason for anything, and no rush to do anything, since I had nothing to do. No work to go to or wake up for.

"I'll speak you later, doll. I gotta swing by the cake maker – Lorcan wants to go cake tasting. He didn't want to go with me when I went, but now he wants to taste it. I reckon he's just peckish. Apparently he's not happy with the lemon sponge that I picked out. But still, five months today and I'm going to be Mrs Scamander, so I suppose I've got to keep him happy." She grinned at me.

"Speak to you later." I pecked her on the forehead and headed off into the building. It reminded me surprisingly of Molly's building. Marble floors and potted plants made of plastic in shoves, a swanky desk along the end with a receptionist parked behind, well dressed people heading in and out with mobiles glued to the side of their heads.

My heels clacked loudly on the marble floor. At least I had dressed up for lunch, so I didn't look too out of place. My hair was falling out of my bun. My dress looked cheap compared to everyone else in the lobby. Still, it was cheap. Bought on sale from a shady place in the back of Camden market in the January sales two years ago.

I stepped into the elevator and told a man in a green velvet suit the floor that Molly had told me Potter lived on. The thirteenth floor. The penthouse. I guess Potter really wasn't kidding when he said that he could afford to get me a new apartment.

"Here we go, ma'am. The doorbell is to the left of the door. Have a lovely day and a safe journey home." I smiled widely at him, feeling a million dollars, and almost skipped to the giant wooden door that was adorned with a shiny plaque that read 'penthouse'. I pressed the doorbell and almost grinned – it was one of those singing ones. It was like chilling in Buckingham Palace.

The door was pulled open quickly and I was a little disappointed to see that it was Potter himself, and not a maid. Places like this should have a maid. I made a plan to speak to Potter about getting a maid. You never know, that could be my new job.

"Woods. Hi. You got here quickly. Great. Right, come in. I thought Molly was kidding when she said she'd go and get you." Potter walked off into the apartment without a second glance, leaving me standing in the doorway like a nutter. I followed him in and shut the door behind myself with a soft snapping sound. I wasn't sure which direction Potter had gone in. Yes, his apartment had directions.

"Potter?" I called, feeling foolish.

"In the kitchen. I'm getting something to eat. Just sit down; I'll be out in a minute. No need to be so impatient." I wasn't sure where his voice was coming from, so I just headed to the nearest room that contained some form of seating and sat down in the middle of a plush couch. This was the life.

Potter wandered in a second later with a sandwich and a mug of coffee, and my hands began to shake a little. I sighed deeply as Potter flicked on the Wiz-TV and dropped down into a cushy chair, kicking his legs over the side of the armrest. He took a deep glug from his coffee cup.

"So what do you want, Potter?" I sighed, kicking off my shoes and putting my feet up so they squished into the layers of soft fluff. This was the couch that dreams were made of. I leant sideways and buried my face in one of my velvet cushions. This was clearly bought by his mother – there was a feminine touch about the place that Potter himself just didn't have.

"I just need to tell you that you're needed for another social event. My brother's team is in the quarter final for the British National Cup and my mum wants to invite you to come and watch with us since you fit in so well at the charity ball or whatever the hell that was. So you gonna come?"

"Where is it?" I sighed flatly.

"Tornadoes stadium, up north. It's at two o'clock on Saturday, so it's not for a few days, and you don't have to dress up or anything. There is going to be press there. I'll pick you up at half one and apparate with you there – am I okay to pick you up straight from your apartment?"

I opened my mouth to answer but clearly Potter meant it to be a rhetorical question.

"Good, good. There's going to be some dinner provided because it's a VIP box and that's what they do for VIPs, and you're dating one. There's going to be booze too. Bethany and her chunk of lard, if they're still together, are not expected to be there so there's no chance of you getting accosted again. Albus actually asked that you came, so you don't really have too much of a choice."

"Okay. That it?" Potter blinked at me over a deep sip of coffee and shrugged.

"Yes. Why are you so desperate to get out of here? It's quite a nice place." Potter glanced around at the spacious living room, to the cream walls and the deep beige carpet and the expensive wooden coffee tables that were dotted around the room like they were going out of style.

"Look, I never agreed to hang around and have a chat with you whenever you goddamn pleased. I've had quite a hard night – just so you sodding know, I was at Dan's house having dinner with his family when Molly came to get me. Told his mother I had a new boyfriend. She nearly cried, Potter. And then I come back here and I'm told like a common fucking hooker that I'm wanted at a Quidditch match to swing off your arm when I'm still not one hundred percent sure why." Potter cocked an eyebrow at me and stretched out a little in his seat.

"You quite done ranting?"

"Oh fuck off, Potter."

"If you calmed down for half a second then you'd know that I was also going to suggest going apartment hunting tomorrow. There's actually one on the third floor of this building that you might like." I laughed slightly hysterically.

"This building? Right, like I would ever fit in here."

"You might do. You've never tried. I don't fit in here either, but people act like I do because they think that I make a fortune. My parents pay for this apartment – they've forgotten that they do and they don't need the money. Why do you think that I can afford a decent apartment for you?"

"Oh. Right. Precious little Daddy's boy gets his rent paid by his parents. Of course. My mother retired early because of her illness and my dad makes... well, he's not going to be breaking the bank anytime soon, let me tell you that. My mum and did don't live on much and I admire them for that."

"Why don't they get new jobs that pay more?"

"And who is going to hire a fifty-five year old man with shaky hands and a bad back that's ten years from retirement and has no qualifications? In this climate?"

"You never know."

"No, we do know. Life isn't some fucking fairytale and it's not going to work out like that. You were born into privileged family and so you have grown up knowing the benefits of having money. I never had any money so I've gotten used to living without it. And so has my family. Mark's a single father raising a three year old on the money he makes as a bartender, for hell's sake."

"I – I didn't know that was what your brother did."

"Well, it is. Brent is still in school and he has no idea what he wants to do. He'll probably end up doing a muggle job like that or something like Mark. Mark just needed a job, he didn't care what it was – he just needed one. He had a child to pay for and my parents certainly didn't have the funds to help him out."

"Didn't they do well in school?"

"Mark chose sports over exams – we all thought he was going to be a professional Quidditch player. He was fantastic. But then just before he could start trying out for his teams, that bitch showed up with little Jack and Mark put everything on hold to become a father. I admire him so much for that."

"Why didn't he just become a Quidditch player? He was on my team in school – you're right, he was excellent. Why didn't he just try out when he had his kid?"

"Because there were no guarantees with pay, he would have to go all around the world, he would most likely be put on the reserve team, he'd... crikey, he'd have to train ten hours a day. He knew it wouldn't be possible if he was raising Jack on his own. So he became a bartender in London. It pays the bills, and that's all Mark really wants."

"Wow. Heh. Stand up guy. I don't know if I could do that if a woman appeared out of nowhere and told me I had her kid. I – I don't know what I'd do."

"Yeah. I don't know what I'd do either. But Mark just decided to stand up and do the right thing. Brent, well, he's shit at sports. But he does pretty shit in lessons too. He managed to scrape four Acceptables in his OWLs, and I think he might manage to get one NEWT, but I'm not too sure. If we're lucky, maybe."

"You got loads of qualifications, didn't you?" I blinked.

"What?"

"You – you got loads of qualifications."

"How would you know that?"

"It was in the Daily Prophet after the exams came out – they do a small piece every year on the people that do really, really well. In the piece it said that you were going to Healing School because you got seven NEWTS, four Outstandings and three Exceeds Expectations."

"How do you remember that? I graduated two years ago."

"I did a little, ahem, research after I asked you to pretend to be my girlfriend. Thought that might be the kind of thing that I should know."

"Oh. Right. Yeah, I did. I got eleven OWLs too. Nine Outstandings and two Exceeds Expectations. I thought you already knew that I wanted to be a healer."

"I did." I sucked in my cheeks and leant back in my couch, feeling very low all of a sudden.

"My parents were so proud. Words cannot describe how proud they were of me. They told everyone – friends, neighbours, everyone that I was going to Healing School. I was the most academically successful person in our family for generations. And then my mother's cancer got really, really bad, and my dad couldn't afford the treatment she needed. She needed specialist treatment, so the free healthcare in the UK couldn't cover it."

James sat forwards, placing his head in his hands.

"I turned down my place at Healing School and bought a crappy apartment with the funds I could afford from taking a receptionist job in St Mungos. I wanted to be a healer, and ended up taking messages for them. A little sick, really. And I took care of her. I went to her house every day and helped her wash and washed her hair, fed her, made breakfast for my dad and drove him to work, cleaned the house from top to bottom, made her lunch, went shopping, worked until eight at night, drove to my mum's and made dinner for my parents, tucked my mum into bed and went home. And I did that every day from six onwards for a hell of a long time." Potter's jaw was hanging open.

"Holy shit. But – your mum is still alive. You said you couldn't afford the treatment. And cancer doesn't just go away on its own, it needs treatment. You said yourself; none of your family makes much money, so how did you pay for it?" Potter was as engrossed as he would be if this was a gripping novel. I blinked back a few tears.

"Since I was eleven and I got put in advanced classes at primary school, my mum and dad knew that I was gonna go somewhere. So – so," I cut off, my throat feeling too thick to be able to get anything out. My hands were shaking again, but for different reasons.

"Why didn't you just go to Healing School the year after, then, when your mum got better? I mean, if you could afford it once then you could afford it... again... shit. You didn't... you spend your Healing School money on your mother's healthcare, didn't you?"

I nodded slowly.

"They had no idea. I told them that the money came from an old boyfriend of mine that hit the jackpot in Vegas and was happy to pay for her treatment. She would have never let me pay for it otherwise. I told her that I couldn't go back to Healing School because they wouldn't accept me as I turned them down the first time. She was heartbroken, but they were too excited about the fact mum was going to America to get healed to really care." I wiped the back of my hand under my eyes.

"Shit, Woods. I had no idea. Do your brothers even know that the money came from you?"

"No. No, they don't. They all believed the Vegas lie."

"How did you get the money for Healing School in the first place?"

"My dad won the lottery when I was eleven. Not a huge amount, but enough to pay for my college education. Like I said, they knew I was going to do well in school, so they put the money in an account with a good interest rate and by the time I graduated, it was enough to pay for my schooling." I pulled a cushion to my chest and hugged it to myself.

"Aimee, you could get another job with the OWLs and NEWTs that you have. I mean, you can't be a healer without going to healing school but you can get another job – Aimee, you could be a teacher, a tutor, you could work in potion making, anything. Maybe you're just applying for the wrong job –if you keep applying for receptionist jobs then a fucking NEWT in Potions isn't going to help you."

"Look, Potter, this is my business."

"You know full well you could get a really good, well paid job – so why don't you?"

"Just leave it, Potter."

"Fine. But tell me, does your mother at least treat you like the golden child for basically giving up your life for months and months to look after her?" I began to laugh a little.

"Of course not. Brent is the golden child, not me. But hey, I learned to deal with that when I was little. Mark was looking after Jack and Brent was just a kid himself, in school. I didn't see that I had much choice. But Brent will always be my mother's baby. She's completely forgotten everything I did for her now."

"That's sick."

"No, that's life." Potter sighed in exasperation and ran his hands through his hair. I remembered having a similar argument multiple times with Dan. The two were too similar for their own good.

"Why do you always have this belief that everything in the world is shit and it's just out to get you? It's like you're constantly just thinking of the worst case scenario. You probably don't want to apply for a decent job because hey, then you might actually have something to be happy about."

"You know what, I have no idea why I just told you of all people about my mother and the money. I didn't even tell Dan, for fuck's sakes – why would I tell you? Oh, fuck off. I'll see you tomorrow. Come around whenever – but I don't want an apartment in this building."

"Fine," Potter said shortly.

"Fine. See you tomorrow. You can give me all the proper details about Saturday then."

"Fine," Potter answered again.

I'd walked the length of the apartment to the front door before I noticed that Potter had followed me. I turned around to glare at him but his expression stopped me from saying anything. There was crease between his eyebrows and he looked like he was trying very hard to figure something out.

"What's the matter, Potter?" I sighed.

"Do you regret it? Paying for your mother's healthcare instead of going to Healing School yourself? I mean, if you got the choice, would you do the same thing again?"

I took a second to breathe deeply and Potter watched me carefully. Where were all the heart to hearts coming from all of a sudden?

"I saved my mother's life."

"That's not what I asked."

"I know. But that's my answer." And with that, I turned around and let myself out of the apartment.

---------------------------------------------------------

disclaimer: nothing in this chapter belongs to me.

heeeeeey. hope you liked the chapter :) people were asking about aimee's past and aimee's mother so, yeah. there we go :) the next chapter is written and done and dusted so will put that up pretty soon after this one, while I write the next chapter of being summer, which is taking a while. i'm right in the thick of my GCSEs and I have very, very little free time to spare, so I apologise for the shoddy updating. I still love you.

ellie :) xx



---
---
"OH MY GOD. TAKE WHAT YOU WANT, WHATEVER YOU WANT – JUST TAKE IT. PLEASE, JUST DON'T KILL ME! GRANTED, THERE ISN'T MUCH TO ROB BUT THE RICH BUGGERS ON THE SECOND TO TOP FLOOR HAVE LOADS OF STUFF AND YOU SHOULD GO AND ROB THEM! BUT SERIOUSLY, DON'T KILL ME! OR RAPE ME! OR... YEAH!" I was doing a pretty pathetic job at trying to convince whoever had broken into my apartment to leave me alone.

There was something covering my eyes – it was smooth and silky and most likely expensive, and smelled like floral fabric softener. It only just covered my eyes, and so I could see I strip of carpet mostly covered by my feet. I needed to paint my toenails again – they were chipped like mad.

"Fucking hell, Woods, it's me – I'm not going to rape you. Or kill you. Or rob you. It's not like there's anything in this pit that's worth taking. Did you buy all of this from a charity shop?" I swung my leg back and kicked Potter sharply in the ankle, ignoring his soft hiss of pain. Aren't Aurors supposed to be bulletproof or something? He needs to work on that.

"You twat! Why would you break into my apartment? What the hell is wrong with just ringing the doorbell?! Honestly, you can just knock on the sodding doorframe if you've got that much of a problem with ringing the doorbell."

"I don't have a problem with ringing the doorbell, but I didn't want to have to wrestle you to the ground and put the blindfold on you, so it was easier to break into your apartment and blindfold you while you were snoring like an obese piglet."

"I hate you, you know."

"No, you don't. You just hate the idea that you don't know what's going on right now." I scowled from behind my blindfold, which I assumed was a tie belonging to Potter himself, and tried to wiggle my way out of his strong grip.

"Well I tell you what, why don't you tell me what's going on right now. Because if you tell me what's going on right now, then I won't call the police and have you done for breaking and entering. Because I flirt with the body builder that lives on the second floor of this building whenever I see him, and I'm fairly sure he would beat the crap out of you if I told him you broke in." Something hard flicked me on the back of my head.

"Shut your gob, Woods," Potter sighed. I wormed around in his grasp again. "I thought you wanted to go apartment hunting – honestly, and when I come to get you, you act like you would rather be sticking pins in your eyes than talking to me."

"Trust me, Potter, if there were some pins hanging around then I would show you just how right you are." I squirmed again and so Potter wrapped his arm around my chest, clamping my arms to my sides so that I couldn't move around anymore.

"Play nice, you," he murmured. The hairs on my arms stood on end. The breath from Potter's lips was gently scraping the back of my neck. I felt like I should elbow him. But I didn't.

"Make me," I grumbled. What? I wouldn't go down without a fight – not against Potter, anyway.

~+~

"Are we there yet?" I whined, after I had been flooed – still blindfolded! – through a fireplace that felt like it was made of shards of glass as my elbows knocked around and everything pointy on my body felt like it was being sanded and rounded off. But eventually I had smacked down on what felt like an ice cold marble fireplace and then was hauled up by an amused sounding Potter.

"Yes, of course we're here, you freak. I didn't floo you to a random house hoping that I'd be able to rent it. Don't be thick, Woods." I scowled, but I almost sure that he wasn't able to see me.

"So where are we, then? Do not tell me you've found an apartment even shadier than the one I currently live in – if my next door neighbour is another drug addict then I swear to you Potter, I am moving to Outer Mongolia. And I will not be your long distance girlfriend from Outer Mongolia, so you will be officially fucked on the maman and papa scale. So get this effing blindfold off me now before I go all rabid rat on your arse and beat the shit out o' you."

There was a few seconds of silence before I realised that Potter was laughing so hard from next to me that he had been rendered silent. I'm fairly sure that's a big achievement, you know. Rendering James Potter to silence. Snarkless for once.

"I – I – yeah... Wow Woods, you're officially off the scale when it comes to nutters, anyone ever told you that shit? Now if you're nice, I'll take the blindfold off you. But if you keep talking like a mad boxer from the eighties with a shaved afro then I am going to keep this blindfold on you until you pass out from fury."

I instantly shut up. The idea of being without sight for an extended period of time in the presence of a lad who I don't believe actually likes me very much anyway did not seem like my idea of a good time. I would rather be sticking pins in my eyes. Repeatedly. While sitting over a bonfire.

"Fine, fine, I'll be nice." I imagined Mark's face if he could see what was going on right now. Me blindfolded while Potter took me somewhere – he'd be all over Potter's arse like a bad rash and trust me, Potter's eyes would never again look the same afterwards. Still, Potter was on his Quidditch team at school. He should have known full well what Mark was like. He'd seen him go all Council Estate Lad on the Slytherins' arses.

Not that they didn't deserve it. (Slytherins always deserve it).

I was led through what felt like a huge room, with cushy carpets that my shoes sunk down into (why was I wearing my big sheepskin boots to look around apartments in the middle of the summer? Oh yeah, because Potter shows up at my apartment at the crack of dawn and drags me out of bed, choosing my clothing for me). The room smelt expensive.

I don't know how a room can smell expensive, but it did. Very expensive. Like flowers and fountains and stacks of money and other such expensive shit that I have nothing to do with. Judging by the fact Potter cleared his throat and I could feel his hand waving someone out the room, I guessed someone else was in there with us. I got suspicious when he asked them to leave. Strange boy...

"Alright Woods, what do you think?" Potter yanked at the knot in the tie and pulled it off with a flourish, letting bright lights flood into my eyeballs and effectively blind me for a moment.

But when everything swam back into focus, my lips parted as my jaw made for the floor. Not like it detached from the bottom of my skull as though I was made of Lego bricks, but it dropped so that my tongue and tonsils were on display for the world – or rather, Potter – to see. It was the kind of apartment that you would expect, well, Potter to choose. Posh, rich twat.

We were standing in the living room. Calling it a living room actually felt a little demeaning, as this space we were standing in felt like so much more than a living room. The floor was fluffy and beige. Fluffy and beige – and when I say fluffy, I mean like the kind of fluffy that you would find on the back end of a poodle fluffy. My feet literally bounced.

A long white couch ran along half of the shortest wall, long enough to fit our family of five, and probably Jack too since he had such a small little bum. It had a little coffee table on either end. On either end. Like, there were two. For just me. I grinned widely.

A giant television was set up opposite the couch; large abstract paintings were lined up along every wall; a giant white bar was cut into the largest wall that was filled with bottles of every size, shape and description; a chocolate brown rug thrown casually on the ground in front of the black marble fireplace that had been built into the pale cream walls.

A large selection of short white candles sat in the middle of a table next to the front door, a small fire flickering on each of the eleven. State of the art shit was built into every wall, was sitting on every table, and was built into the fucking sofa. A large white recliner caught my eye in the corner of the room. There was three doors leading off the room, each one a glossy brown.

"That one leads to a spare bedroom – it's a little smaller than the master, but it's still bigger than the box you use as a bedroom at your place. That one," he indicated to the second of the doors, "leads to the kitchen, which has a pantry off it that has a washing machine and a tumble dryer and all of that muggle shit. And then that," he pointed to the last of the three doors, "is your bedroom. It has a walk in wardrobe on one side, through the paler door, and on the other side you have your walk-in wet room." My jaw was steadily growing more and more comfortable, nestled in the warm carpet.

"And how – how –" I wasn't even sure how to phrase it. "How am I supposed to tell my family that I am living in a place like this – they're going to think I'm a gold-digger, let alone the press?!" Potter grinned and rolled his eyes. It made him look about ten years younger, oddly. Like a little boy, kinda.

"Tell them we're living here together, I don't know," Potter shrugged. "My name is going to be on the lease, it's not going to be hard to convince them." Potter wandered through the door that I was almost sure lead into the kitchen – from the glimpse I managed to catch of it before the door slammed again, it seemed huge – the size of my entire apartment, perhaps.

"Right – right. Yeah. Prepare for Mark to try and decapitate you, then – you'd be the second bloke that I've lived with. It nearly killed him the first time, and only time he let that fly was because I told him that I was going to marry Dan one day." Potter nodded slowly.

"Oh, right. So you lived with Daniel?" I nodded. "I only lived with Beth for a month, about halfway through our overall relationship, but that was a disaster. I could never do anything right, as far as was concerned – everything that I did was shit or to spite her. She used to scream if I ever forgot to put the toilet seat down. That's the reason I walked out on her, in the end. The toilet seat thing."

I laughed hollowly. Hearing Potter talk about his past – about anything personal, really – was strange. I was still marvelling at the sheer size and smoothness of the place that I was currently standing in. Just the thought of it belonging to me was odd. I wasn't sure. It just wouldn't suit me. I didn't even know where the apartment was – it could have been in actual Outer Mongolia, for the fuck all that I knew about the place.

He wandered over to the bar and spent a second staring at the large array of bottles. Eventually he leant down and picked a large one with a glass stopper off the second shelf. He poured a fair measure of the deep burgundy liquid into two crystal glasses that had been under the counter.

"To your new place," he eventually muttered, handing me a glass and taking a deep swig out of his own. His eyes were staring out of the window that took up the majority of the outer wall of the living space. It was light out, stupidly light – the sky was a steely shade of grey and filled with fluffy white clouds – too fluffy and white to be anywhere in London.

"Where are we?" I asked, taking a sip of my drink and realising that it was really far too early to be drinking. That's how alcoholics start, I've heard – morning drinking. If Potter drives me to alcoholism then I will knock his head off his shoulders.

"We're just outside of London. It's not the country, but it's not the middle of the city – I don't know what you'd call it. Probably outdoorsy, upscale suburbs. It's a muggle settlement, but it's nice here – it's where I wanted to live one day. If my parents hadn't bought me my place, I would have – I would have lived somewhere like this. Probably this apartment, actually."

I set my glass down on the table, coaster be damned.

"So why don't you live here?" Potter cocked an eyebrow at me, and amused smirk tilting the corners of his lips. "I don't mean why don't you live with me, twat, I mean, why don't you come and live here? And I'll move into your apartment. I know how nice it is there. And really, anywhere above a skip is nicer than where I'm living at the moment. Three of my skirting boards just fell off the walls last night for absolutely no reason. I think we might have mice."

Potter grimaced through whatever he was drinking at the thought of the non-rent-paying creatures that could or could not be taking unwanted residence in my apartment. I scuffed the bottom of my shoes along the carpet, but forced myself to stop when I thought that one small section of this carpet probably cost more than my rent for the entire month.

"So," Potter started awkwardly, "would you snap my head off if I told you that I cut something out of the paper that I thought you ought to see?" As he spoke, Potter put his hand in the back pocket of his jeans and pulled out a thin piece of parchment covered in a black advertisement printed in smudged black ink. "It's a job advert; I just thought you ought to see it."

WANTED

A well-qualified individual (minimum of five NEWTS graded either E or O) with excellent people skills, good organisation and a reputation of being highly punctual. Required for a mixture of secretarial and charm work, perhaps potion-making (an OWL in both charms and potions is mandatory) and an overall good attitude would put you at a high advantage. Any questions or applications, please owl-

The rest of the leaflet was taken up by a name and address for a research company in London, that I had actually heard of from passing conversation. I let out a loud breath that I hadn't realised I was holding and Potter filled up both our glasses with more of the strong burgundy stuff, polishing off his glass quickly. I slowly sat down on the cushy recliner behind the backs of my knees.

"Potter," I sighed slowly. He avoided my gaze and took my glass from me, downing it when he realised that I wasn't going to drink it. "Potter, I…" I trailed off, unsure what to say. I was touched, to say the least, that he had even been looking in the job advertisements – since he had a steady career as an Auror under his belt, I could only assume that he had been looking for me.

"I don't want you to make a fuss over this, Woods – Aimee. I want you to at least send in an application for this – I swear, I won't interfere at all. But maybe it's the chivalry that my father ingrained into me from the moment I was born, I don't know, but I can't stand here and watch you dig yourself into the ground any longer when you have no good reason to be doing that. You should be – you should be happy. And a blind man can see that you're not."

I had absolutely no idea what to say. I sat in the cushy recliner, almost feeling the need to cry, absolutely speechless for one of the first times without it being from anger.

"Thank you," I said simply, shrugging and pocketing the piece of parchment into the breast pocket of my shirt. Potter exhaled a mild sigh of relief, most likely due to the relief of me not kicking up the fuss that he had clearly anticipated.

"Not a problem. But I do… well, I do have a little something to ask of you in return – I mean, I shouldn't really have to ask, I should just be able to tell you, because I am paying you with this," Potter gestured around us, "and so I shouldn't have to ask you to do something as my girlfriend, but you know, maybe I'm just chivalrous and-"

"Potter, I've never heard you waffle so much in your life. Just tell me what the fuck you're trying to spit out here, dear." I rolled my eyes and curled my legs up underneath me as Potter frowned.

"Do you remember when you came to dinner at our house and Albus told me that I should bring you to one of his Quidditch games? Well, one of the bigger matches is on this weekend and he's got a box with an open bar and everything, so yeah… my mother asked me to bring you. I did tell you about this before – do you remember? I told you that Bethany wouldn't be there and all that – well, turns out we both have to go now so we don't have the choice that I thought we had before. Sorry about that." I shrugged and took an individually wrapped chocolate out of a crystal bowl set on one of the little tables that stood at either end of the couch, peeled off the wrapper and jammed it into my mouth.

"Okay, sounds fine. Any clues on what kind of thing I'm supposed to wear?" Potter shook his head.

"You'll have to look nice, but you don't have to dress up – I don't know, where some nice jeans and a nice shirt and some boots, or something. Not your best trackie and some beat up trainers, like. And, erm, you're going to have to talk to the press while we're there and most likely give your opinion on the kind of thing that they wrote about you after your interview…" Potter's voice trailed off awkwardly. I blinked at him several times.

"I am not talking to the press again – not after last time when they called me a gold digger and insulted both my family and where I grew up! No! In fact, I'm going to buy a copy of that paper, roll it up real small and ram it right up Rita Skeeter's arrogant-"

"Alright, alright, I get the picture!" Potter muttered, holding his hands up in a mock sign of surrender. "But you're not really going to have much choice. Mum's going to do an interview as well saying how much she likes you and how well you fit into our family. If you could apply for this job as well, and get it – see, it says the decision will be made on the Friday, that's the day before the match – then you can even throw back the comments about you not having a job in their face. This could really be good for us – for you, I mean. Please?" Potter widened his eyes, looking completely un-Potter-like and vulnerable, and I swallowed the complaints that rose in my throat.

I wondered where all the new earnestness had come from; Potter had been snarky, sarcastic and angry when I first met him – moreover, the entire time I had known him, since I was a naïve eleven year old with a distorted view of the good looking twelve year old – but now he seemed… different. He seemed relaxed, comfortable.

And yes, he still reverted back into his shell of grouchiness whenever the mood struck him, but he just seemed so much lighter now. I wondered why that was.

"You've changed," I said quietly. Potter looked up at me with surprise. Before he could ask what I meant, I answered him. "You're nicer, more patient – you're like a different person now. What changed?" Potter laughed humourlessly and stretched his arms out above his head.

"I don't know what changed. Lily and Albus said yesterday how different I seemed. I haven't noticed any changes, but something must have for everyone else to notice. I… I don't know. Maybe it's just because I've finally gotten rid of Beth for good – I know she's a little crazy, but I don't honestly think that she'd try to do anything now that she thinks I'm happy with someone else. I was never happy with her, never. I think that's why I cheated on her so much."

My jaw dropped open with a soft popping noise and Potter flushed a little as though he only just realised what he had said.

"You cheated on Bethany a lot?" I asked quietly, feeling oddly… let down by that. Potter nodded, his cheeks sucked into his face and a crease between his eyebrows. He suddenly looked a lot colder and more reserved – his eyes staring unseeingly ahead of him and most certainly not at me.

"Yes. But we're not going to talk about that, Woods. That's private." And like that, he was back. The Old Potter. The Potter that I had been making reference to only seconds before. I sighed and lolled my head back onto the back of the recliner cushion, letting Potter's sudden anger burn itself out. But this time – and it was just a suspicion – I felt that his anger was more directed at himself than it was at me. The thought was oddly comforting.

"Okay, okay. I should get going, anyway. I'll see you… Saturday, most likely. Unless you need a date for something before then." Potter nodded, still not looking at me, and I slowly made my way over to the fireplace. His hostile mood brought back something that I didn't want to think about – Dan's constant up and down mood swings. And I really didn't want to think about Dan.

Calling my address loudly into the green flames, I tossed down some floo powder, and within seconds, I was gone.

~+~

Miss A B Woods,

We, at Chang Researchers & Co, would be delighted to offer you an interview for the position you applied for this Wednesday. Your examination results were found to be more than satisfactory and your letter of application showed you would be suited among the work force here. Along with the other applicants, we will be asking you a short series of questions and ask that you bring with you the following documents:

A birth certificate
Graduation degree
Evidence of NEWT results

We also ask that you come with an idea for a potion you would like to make as your application piece, to prove skills in that field as they will be crucial in your later career at the company. Ingredients will be provided, but any unusual or specialist ingredients must be brought with you on the day of your interview. We also ask that the potion can be begun and prepared within a three hour time slot. Your wand will, of course, need to be present at your interview for a short test on the strength of your charm work.

Looking forward to seeing you,

Mrs Cho Chang-Hughes
Owner of Chang Researchers & Co

"Well would you look at that, Aimee," I mumbled to myself, still staring in shock at the parchment in my hands, "things are finally looking up for you."

~+~

"I love you, I love you, I love you, I LOVE YOU!" I screamed, launching myself at Potter – yes, you did read that right, Potter – and wrapping my arms around his neck in the strongest chokehold hug that I could manage. Slamming three consecutive kisses onto the middle of his forehead, I finally blushed a little and let go. Backing away, Potter blinked several times and shook his head like a dog trying to rid his ears of water.

"Erm… hello to you too, Woods?" Potter said unsurely.

"I'm sorry, I'm just – I'm really happy," l laughed, tossing my head back and grabbing the piece of parchment that had arrived that morning from its place of honour on the middle of my coffee table. Feeling more elated than I had when I had been accepted for my interview, I giggled and handed it over to the confused bloke in front of me.

Potter's eyes slowly scanned the letter and then his face split open in a wide grin, the large majority of his overly white teeth winking at me in the light from the window. I tugged at the shirt that Molly had lent me for the occasion, reminding myself that I would have to start spending more time with her, going over the wedding details with a fine tooth comb now that it was getting closer. I still had to try and patch things up with her sister, Lucy, since she had flown into a fury at the fact Molly had picked me to be Maid of Honour over her. Blood is thicker than water and all that crap.

"Woods, this is fantastic," he grinned, throwing the letter onto the couch and pulling me up into another hug, throwing my legs over one of his arms and spinning me around. The smile that had been on my face since I had read the letter – really, since I got the letter inviting me for an interview – widened and suddenly I was laughing again.

Wrapping my arms around his neck, I pulled his mouth down to mine and kissed him hard for a couple of seconds, pulling his chest hard against my side. I could feel Potter's shock but didn't really care, to be quite honest. I wondered idly whether I'd actually brushed my teeth yet that day.

"Thanks. I really didn't think I was going to get the job, you know – when I went to the interview there was this gorgeous blonde woman there who had boobs bigger than my apartment and she was talking at the top of her voice about how she had worked in all these fancy-ass places and that the interview was going to be a doddle because she used to date the second-in-command of the company and I damn near just left then but… well, never mind, it's a long story." Even though I had rolled out of Potter's arms and was giving my hair one final brush in preparation to leave, Potter was still standing stock still, looking a little shell shocked, where I had left him.

"But – erm – ahem, I mean… yeah. So… Right. Ahem, yeah. But you got the job anyway?" I nodded and brushed a little more blush onto the apples of my cheeks, anticipating the sallow complexion that the harsh flash of the press cameras were going to give me, and shook my hair a little to add some more volume.

"Yeah, I did. The stupid woman, despite how she was claiming that she was the best potion maker this side of the fucking Atlantic Ocean, couldn't even figure out which end of the cauldron was the one she should be tossing the ingredients in. She accidently smashed a couple of jars – luckily I'd already taken what I needed – and then spilled some burning crap on her hand and had to be rushed to hospital. It was fucking hilarious, I must say, but I managed to stop myself laughing in front of them." Potter rolled his eyes.

"Well… look at you. Hah. Sadie, Sadie, employed lady." Potter looked plain awkward now, holding his arms in a stiff position someway between a fold and just having them flopping at his sides. "Erm, Aim- I mean, Woods, erm… are you ready to go?" Shooting a confused glance at Potter, I hauled my handbag up onto my shoulder and ushered him out the door, locking it behind him.

"Being able to leave out my own front door feels so good," I laughed. "I haven't been able to for about three weeks because I was two months behind on my rent and the landlord was after my blood. But since I know that I'm going to be getting paid from next Wednesday, I could afford to use the little that was left of my redundancy pay to pay off the rent. And I also told him that I was moving into that new place outside London as soon as possible – do you fancy coming around tomorrow to help me start boxing things up?"

"Erm… sure. If you want me to come round, I will. Make sure you get some beer in or something, because there's no way I'm being a house husband without even something to drink." I laughed.

"I'll get some beer in, don't worry," I grinned, and Potter nodded uncomfortably. "Anyway, let's go watch your brother kicksome ass up in the sky." Potter frowned and shook his head again, like he had something stuck in his hair that he was trying to shake out.

"I think I prefer the scowling murderously at everything in sight Aimee," he grumbled under his breath and we made our way down the stairs. I pretended not to hear him.

~+~

"Aimee! So glad you could make it," Ginny cooed, taking my shoulder in each of her hands and embracing me warmly. She leant down to press a kiss on each of my cheeks and I cocked an eyebrow at Lily over her shoulder. She quickly busied herself drinking some of her Jumbo Coke to hide her laughter. Harry rolled his eyes and fiddled with the zip on his casual fleece jumper.

"Nice to see you again, Aimee," he smiled, but clearly couldn't be bothered to give me a hug as he just waved from where he was sitting.

"Nice to see you too, Mr Potter," I grinned back, still bouncing on the balls of my feet in excitement. I felt like a small child on Christmas morning, and it wasn't even anything to do with the open bar behind me, though I could practically hear a nice pitcher of Sex on the Beach calling my name. Potter better be prepared to be dragging my drunk arse home, I thought.

I was interrupted from my thoughts by the feel of my phone against my back pocket. Since Dan left I didn't really bother with it since I had no one that I really needed to contact, but after finding it a few days before I thought it might be useful for Potter to be able to contact me, and to be able to text Mark and get him to entertain me when I was bored. That, and the fact it had some pretty fun games on it that I played for hours while waiting for others to finish their interviews during the interviews on Wednesday.

14:23
From: Dan!<3<3

AIMEE? WHERE R U? IM AT UR PLACE BUT UR NOT HERE. WHERE R U, ILL COME + MEET U. WE NEED TO TLK ABT THIS WHOLE U + POTTER SHIT WITH MY PARENTS.
DAN X

Fuck my life.

Reminding myself to edit his name to remove the hearts, an embarrassing reminder of when I was completely smitten with the twat – before he went and flamenco danced on my heart, obviously – I quickly tapped out a message and glanced around for Potter, who was ordering us two beers from the bar. He seemed to be pretty friendly with the bartender, who was very cute, very tanned and shooting me a very charming grin. Noticing his expression, Potter instantly soured a little.

I'm out with James. I'm busy, Dan. Please stay away from me until I contact you. It's not my problem that you didn't tell your parents that I had a new boyfriend. If you'd like, I can mail you my old engagement ring. I know that it cost you a lot of money, and you can always sell it to get the money back. I don't need it.
Aimee

I wondered whether or not the comment about sending the engagement ring back was a little much, since I really wasn't sure whether I was even ready to part with it yet, but his possessive texts and his reminder of the giant blowout the other night had been just made some of my anger return with a vengeance. Potter returned silently and read my text over my shoulder. He whistled under his breath and handed me my bottle of beer.

"Harsh, Woods, offering to send the ring back. I know if I was him then that would make me pissed as hell – kind of like a final fuck off, you know. I don't know if that was called for. Lily says I have the compassion of a brick and even I know that's the kind of thing that you should have talked about in person." I scowled out at the stadium in order to ignore him.

"Who's even playing today?" I asked, by way of distraction.

"Albus' team – he's not the captain, like, the lightweight – which is the Tornadoes, and then Puddlemere United, I think. Since Oliver Wood came back to them as the manager, things have really started looking up for their team. They're in the finals this year and everything – they've been in the bottom ten every year since Oliver Wood retired due to injury, before."

"He must be good," I said, raising my eyebrows. I wondered whether or not Puddlemere would have been one of the teams that Mark would have considered had he not given up on the Quidditch team to raise Jack.

"He was. He was one of the best Quidditch players that I ever saw," Harry said quietly, and both Potter and I turned to look at him. "He was the Captain for the first three years that I played Quidditch at Hogwarts, and he was great. A bossy, obsessed git, but a talented player." I nodded and smiled, trying not to frown as Potter wrapped his arm around my waist so we looked a little more couple-y. My phone buzzed again and Potter shifted slightly so I could get to my pocket.

14:29
From: Dan!<3<3

R U FUCKING TAKIN THE PISS? UR A LITTLE BITCH. KEEP THE FUCKING RING, U NEED THE MONEY MORE THAN I DO SINCE U DON'T HAVE A JOB. DON'T BOTHER CONTACTING ME, I C HOW IT IS.

"Charming," Potter mumbled under his breath, not intending for me to hear.

"Shut up, Potter. You said yourself that I was too harsh. I… I didn't mean to end things like this. I meant to sit down and talk to him and… I was even vaguely considering…" I lowered my voice since I could see Lily trying hard to listen to our conversation. "I was considering letting him take me out on a date – once things between us had ended, of course. Taking things slow. Starting from the beginning. Letting him know that I won't live like I did before. But I guess I'm too much of a bitch to go back to that." Potter frowned and wrapped me in World's Awkwardest One Armed Hug.

He didn't say anything, though. I don't think he had any idea what to say. But that was alright with me, since I knew there was nothing he could technically do about it. Letting Dan have the ring back had been an idea that I'd come up with on a whim – to show that I wouldn't just jump back into being engaged to him but wanted to start off just dating, if I was going to get back with him at all. But I could see how it might have been seen in the wrong way.

"Well…" Potter said slowly, proving that comforting sad women really wasn't his thing, "would you like to get drunk? I've heard that drowning out your troubles with alcohol is a very effective way of solving your troubles. A good few glasses of the famous James Potter Cocktail and you won't even remember your own name, let alone that asshole." I laughed weakly.

"Alright, bring it on. But wait – isn't that drink normally made so that women are drunk enough to fall into bed with you? Is there something you want to tell me?" I winked conspiratorially at him and nudged him in the ribs as he scowled scathingly at me.

"Shut it, or I won't try to help at all. I don't have to be nice."

"I know, I know. I'll play nice. I'm sorry." Potter nodded and started to pull me over to the bar when another thought occurred to me. "Hang on; didn't you say that I had to do a press interview? I don't want to be steaming drunk when that horrible Skeeter woman tries to talk to me again. I have a feeling that I'll just end up punching her in the back of the head if I don't have full control of all my faculties." Potter frowned.

"Right, we'll do the interview now, then. Then we can get drunk. Forget about all your heartbreak shit for another ten minutes, Woods, and put on a pretty face. I'll help you with this – if I don't answer a question, just answer as nicely as possible and try not to say anything that could cause any gossip. Don't want to answer something, just say 'no comment'. It will be fine."

I stared at the side of Potter's head as he dragged us out of the box and towards a room with a small sign nailed to the door reading 'interviews'. The difference between this man and the man that had thrown me to the sharks a month ago and let me do the entire thing on my own, reputation be damned, was shocking. I couldn't figure out what had caused such a change.

Surely it couldn't just be increased parental respect, or the loss of Bethany? She had even seemed that psycho when I met her, which was a bit of a let down. I shook my head and made a decision to ask Potter a little later, when I could claim alcohol as an excuse for my probing questions.

~+~

"Miss Woods, have you and Mr Potter moved in together yet?"

"No, we haven't. I'm currently in the middle of moving into a new apartment, though, a little closer to James'." I had no idea whether or not the apartments were closer, and from the smirk on Potter's face I assumed that I was wrong. Oh well, the vultures didn't know that.

"Miss Woods, how are you paying for this apartment? Are you being supported by Mr Potter?"

"I actually received confirmation this morning of the position I recently applied for at a research company, and my wages from my new position will pay my rent, just like everybody else," I half lied icily. I had to remind myself that doing this kind of thing was the reason that Potter was paying for my new apartment in the first place.

"Miss Woods, are you pleased your relationship has lasted longer than everyone thought it would?"

"Of course I am. But I'm not in this relationship for anyone else, so I don't care what others think."

Liar.

"Miss Woods, what do you have to say about the comments that were made regarding your families money problems and your mother's previous health problems?"

"I don't believe that my mother's illness had or has anything to do with my relationship with James, and I fail to see why it was mentioned in the article. I am not living off James, nor have I ever lived off James, and my mother received treatment and paid for it around a year before I even started dating James. I fail to see why it was mentioned in the article."

"Miss Woods…" a slow, drawling voice suddenly called out. I stiffened a little. It was her – the blonde vulture from the last interview. Her hair was slicked back into a knot this time, two tendrils curled into tight ringlets and hanging by either of her ears. Bright red lipstick had slipped onto her front teeth a little. Her long blue talons were even longer than they had been last time, and her acid green quill was perched poignantly on her smirking lips. "I was just wondering what you could tell me about the man that you used to be engaged to. A Mr…" She fumbled with some papers while smirking at me. "Ah, a Mr Daniel Richardson."

Potter stiffened slightly beside me and my mouth fell open a little. How she knew I had been engaged, let alone how she knew his name, was beyond me. Cameras suddenly seemed to be flashing from everywhere, and more quills and new reams of parchment were pulled out of satchels. The interview had suddenly gotten interesting, apparently.

"I was happily engaged to another man a while ago," I said slowly, deciding to go with a sugar-coated version of the truth, "but before we married, he had to move away for work. Knowing that w couldn't make it work long distance, we decided to call off our relationship. A while after we split up, I began to date James. There is nothing special about that, Ms Skeeter," I said quietly. "Relationships break up all the time. Were you under the impression that I am twenty years old and James is my first boyfriend?"

Her gaze never wavered from mine, though her cocky smirk did drop a little. The satisfaction that this caused me was ridiculously strong. The cameras stopped clicking as frequently as the reporters realised I was right – there was really nothing special about what Rita Skeeter had pointed out. Of course, they didn't know the true story – and nor would they ever.

"Daniel has actually returned to England for the time being," Potter said suddenly, taking the microphone. Cameras flashed again. "He and Aimee have met up several times and are still on friendly terms. I myself have met him and can confirm that he is a very nice man whose relationship with Aimee just didn't work out. Still, his loss is my gain." With a cheeky grin to the camera, Potter pulled back. I blanched at the completely honest expression he had maintained through his entire speech, even though every word had been a lie.

There was a few seconds of silence until another brave reporter bravely piped up, "Miss Woods, are you looking forward to the match today? Who will you be rooting for?"

"The Tornadoes, of course!" I laughed. "Go Albus all the way – my second favourite Potter son!" The cheesiness almost killed me, but I still managed to lean to the side and press my lips against Potter's cheek, much to every camera man's delight. I was sure I was going to be blind by the end of the day.

~+~

"You did good, kid," Potter said slowly, tipping back a good mouthful of beer as we sat together at neighbouring bar stools. Lily winked at us like she thought something was going on – of course, she could have assumed we had just taken a trip together to the bathroom… whoops – and then sat back down with her parents to watch the match.

"Thanks. You did good too. Thanks for… for what you said about Dan. I appreciate it." Potter shrugged to tell me that it was no big deal. "No, I mean it," I said, impulsively grabbing the hand that was wrapped around his beer. "It meant a lot – I know that you're never going to see eye to eye with Dan and I appreciate you standing up for me like that." Potter shrugged offhandedly, clearly, despite his big head, not comfortable with such unequivocal praise.

"It's fine… look, let's move on. It wasn't a problem. And I don't ever have to see eye to eye with him – I mean, it's not like you're ever going to see him again, is it? Molly said the whole thing really blew the fuck up and she doubts you're gonna get back together, like, ever." I bristled. Molly didn't know a damn thing about Dan and Potter certainly didn't since all his information second hand.

"I don't know. I haven't decided anything yet, so…" Potter scowled murderously at the bar and I decided to just back off. "Look, Potter, it's not like I'm going to pretend to be your girlfriend forever so I will need someone after… after this ends. When is it going to end?"

Something strange flickered across Potter's face but it was gone as soon as it had come. He straightened up and beckoned over the barman, a very sleazy Spanish man with his long black hair slicked back with copious amounts of hair oil. His tan skin was in direct contrast with the dark skin of his chest and arms, revealing in the tight vest, and his arse looked sodding gorgeous in a pair of dark black jeans. I didn't bother to care that I was perving on a thirty-something year old stranger.

"I don't know. What, are you desperate to be rid of me or something?" Potter grumbled, ordering something strong from the menu and tossing a handful of change at the Sexy Spaniard.

"Ah, are we having a… lover's spat?" The waiter asked suddenly, handing over Potter's drink and shot me a smouldering wink. Potter coughed loudly, knocked back the sherry and then shot a filthy look at the bartender. "Ah, I see. You know, my dear," the bartender grinned lecherously, leaning over the bar and refilling Potter's small glass, "jealous guys might be good in bed, but they… they were never good for the long run."

Potter's eyes were practically spitting fire. Apparently being insulted by Sexy Spanish Strangers didn't sit well with him. Shocker, I know.

"And what is your name, beautiful girl?" Spaniard leaned over the bar and filled up a glass with some strong red wine, handing it over to me. He was leaning a little too close for comfort, but I didn't want to kick up a fuss in front of a lot of high profile strangers.

"Lillian," I said smoothly, "but you can call me Lil. This is my boyfriend, Jake. And what are you called?" He cracked his neck back quickly and flicking one of his oil-sodden strands off his forehead, shooting me another sleazy wink and laying his hands flat on the bar. Potter grabbed the wine glass he had given me and yanked it across the bar, tossing it into the bin next to us. We both blinked.

"Ah, and Jake is, how you say… big macho man that does not like other men near his girl, yes?" I nodded, and Potter's jaw dropped open. "Well, my dear, my name is Dominic – if you get bored of your boy, come and find me. I show you a good time." With another wink, he headed off to serve other customers.

"Ahem," Potter said quietly, murderously, under his breath. I busied myself fiddling with the origami swan of my right side neighbour, who had foolishly turned her back. "You're not going anywhere with him."

The way he spoke set a bristle up my spine. He hadn't put any inflection on the end of his words – it was a statement of fact. You are not going anywhere with him. Like he had some kind of choice whether or not I went somewhere with the sexy Spanish waiter that was most likely crawling with every kind of disease going. His eyes were glinting at me angrily, just daring me to get up from next to him. I had no problem accepting that he would probably drag me back to the stool by my hair if I dared go anywhere.

"And why I that?" I hissed back, leaning forwards so there was only ten inches between our noses. The woman on the other side of Potter nudged her friend and the pair of them started giggling.

"It's disrespectful to me." I blinked at him as he stared back, completely solemnly. "I am your boyfriend, as far as these people are concerned, and to see you throwing yourself at Juan or Pedro or whoever is disrespectful to me. And I won't stand for it. I know this isn't real, but to everyone else, it is. And I am monogamous in my relationships, so I expect you to act it too."

Potter filled his own glass up again as I gaped at the side of his head. An image of the night I had spent with Dan recently swam into my head and I thanked Merlin that I didn't actually confide in Potter about it. Clearly he wanted me to take on my role in all aspects of my life. Wouldn't that mean that Potter was actually my boyfriend?

"You weren't exactly monogamous in your relationship with Bethany, were you?" I asked, and an angry flush scrawled across the tops of Potter's cheeks.

"That was different."

"Of course it was."

"Well you didn't seem to want to shag a Spanish bloke this morning when you molested my face with your mouth," Potter snapped childishly, and I couldn't help but roll my eyes. Of course he was going to bring that up. I knew he would eventually bring up the fact that I kissed him.

"I was just saying thank you for giving me a kick up the arse to actually get a new job and get out there – you know, I never would have even looked in the paper for jobs if you hadn't brought that clipping over. It was just a thank you for… for getting me out of the rut that I've been stuck in. It didn't mean… it didn't mean anything. I don't fancy you." Potter cocked an eyebrow.

"Well, that's a first," he muttered arrogantly. My palm itched to whack him.

"I'm going to slap that expression of your face in a minute," I grumbled, and Potter's face split into a smirk. He leant closer to me so his nose was brushing mine and narrowed his eyes.

"You wouldn't dare, baby."

And with that, Potter grabbed hold of my face like some kind of cheek molester – is that a real thing? – and dragged me towards him, placed one hard kiss on my lips and then sat me back down on my stool. I blinked at him. Without so much as another look in my direction, he got up off his stool, walked across the box to where Lily was avidly watching the game and turned his attention to his younger brother, who was zooming around the sky with unparalleled skill.

"What the fuck was that?" I hissed to myself. But true to Potter's request, I didn't go anywhere near Dominic for the rest of the night, even when he offered to take me for some fried chicken. And I loved fried chicken.

~+~

"Bye."

"Bye."

Ah, the affectionate goodbyes exchanged between 'boyfriend' and 'girlfriend'. There's really nothing to parallel it.

I dropped my bag onto my sofa and glanced around dispassionately at the towers of flat-pack boxes that would soon be sorted so that my few meagre possessions would be ready for transportation. I would have liked to say that even though I hated the place with a fiery passion, I was still sad to be leaving, but I wasn't. The hovel left a sour taste in my mouth – it reminded me of everything that I had given up. It was the icing on the cake of desperation when my mother got sick.

"Well, Aimee, you got what you wanted," I muttered to myself as I plodded into the kitchen to make myself a bagel. "You wanted a new apartment, and you've got one. You wanted a new job, and you've got one. You wanted to see Dan again, and you have. So why in the fuck aren't you happy?" Hearing the words aloud didn't make my thoughts any more coherent, so I pushed them to the back of my head.

Something yellow caught my eye, and I turned to see another Post-It had been tacked to the fridge. The familiar scrawl on it would have recently made my stomach churn and irritating buds of hope begin to blossom in my chest, but I just couldn't bring myself to care this time. Did that mean I was finally moving on, or that I was now so dead inside that nothing mattered? I prayed it was the former, though I wasn't sure whether I really wanted to move on.

I'll be around tomorrow. We need to talk. I want you back. Five o'clock. Have dinner ready. All my love, Dan xxxx

Underneath, stuck on with liberal amounts of Blu-Tack, was the open box that housed my engagement ring. I tried not to focus on the fact that he had pawed through my possessions to find it when I considered the romance behind him finding it and sticking it under the note, the box open as it had been when he had originally proposed to me.

I knew I had a lot of thinking to do before I could even consider getting back with Dan, so I took my bagel and headed off to shower, wondering whether Dan was really what I wanted at all.

-----------------------------------------------

disclaimer: nothing in this chapter belongs to meeee :(

heeeeeey-lo. the wait wasn't too long this time, was it? whoop, two points to ellie. so yes. aimee finally has her new apartment. anyway, muchos kisses and hugs, etc, for sticking with me this long when my updating has become a little... unreliable, for lack of a better term. thank you to all of you <3

ellie :) xx



---
---
"Too formal?" I asked Molly, spinning in a tight white blouse that thrust my chest halfway up to my chin and a black skirt that plastered my legs to one another. "Or too slutty-style? Because really, I feel like one of those women on the TV that dress up in skanky office gear like this and try to seduce their millionaire, suit-wearing bosses." Molly laughed and tipped back the shot that I had handed her. I grabbed a bottle of vodka by the neck and tipped it back, accidentally slopping a little of it down the front of my shirt. I hoped that Molly didn't notice, since the shirt alone would probably cost more than my first pay check.

"You'll have all your fellow workers drooling like golden retrievers, baby, if you dress like that," Molly giggled, flicking an empty bottle of wine that had somehow gotten wedged between the two couch cushions of her designer sofa. She grabbed another shot as I fell over nothing and nearly tore a slit down the back of the skirt. Again, I prayed that Molly didn't notice.

"What if some of that, like, drool, landed in one of the potions they were making and then the whole fucking place blew up? Do you reckon they'd toss me in prison or something? Because Mark would do his nut if I ended up in prison or something." Molly laughed again, falling off the front of her sofa and lying on her back in front of the fireplace.

The fireplace didn't even work; Molly just had one installed because she liked the look of them. White marble and white plastic moulded to look like white coal, the thing was a sodding mess. Lorcan hated the thing, but Molly paid no attention to him. She both made and wore the trousers in their metaphorical relationship.

"Nah, they wouldn't toss you in prison, babe," Molly giggles. "They'd probably fire you, though, so you should go and like… change. Because you don't want to get fired. Maybe you should wear baggy trousers and a jumper or something – stay faithful to my cousin and all." Molly kicked one leg up and dug me playfully in the rib with her big toe. I tried not to grimace at the mention of my 'boyf'.

I pulled a box of cigarettes and one of Mark's old lighters from my bag, light up the fag and stuck it into my mouth. Molly was too busy rolling over onto her stomach to grasp for the wine bottle that had rolled under the couch to notice. I poured another two shots into the pink plastic shot glasses, which I picked up at a hen party months ago, and tipped back one of them.

"Right, right, what should I try on next then? I want to wear heels because they make my arse look much better than flat shoes. Heels and trousers – compromise! Yeah! But I don't own nice trousers… all my trousers make me look like a middle aged mummy! Moll, Moll, you're gonna have to go get me some of them nice silky trousers you've got, with the high waist and the belts, you know? Yeah, them, them!" Molly laughed again and rolled back onto her back.

"I've got them in my wardrobe, I'll go get them – you're a bit skinnier than me, but they should fit. I'll go get them, but you go get me some more of that spicy rum stuff –" she suddenly looked up at me. "Aimee Woods, get that fucking stick out of your mouth now!"

"Yeah, yeah," I slurred, dragging on the cigarette a few more times. Molly knocked back the shot I left for her on the coffee table and then staggered to her feet, Lorcan's shirt slipping off one of her freckled shoulders as she did so. She grabbed the cigarette from my hand.

"You quit smoking six – no, seven! – months ago, Aimes! Why would you just go and like, stick one of them in your mouth? Why did you even go and buy a packet – just because you're getting paid again doesn't mean you should, like, go out and spend it on nicotine and shite like that, Aimes! No, bad Aimee!" Molly whacked me on the ankle, growling a little.

I laughed and she stubbed the cigarette out in the decorative glass bowl that she had sitting on the little table next to the couch. I poured another two shots out, but Molly batted hers away before I even had a chance to give it to her. I pouted and tipped them both back.

"Nah, Aimee, I'm not drinking 'til you tell me what you're doing with these!" Molly launched herself at my bag and pulled out the box of cigarettes that I had dropped back into my handbag. She waved them around a little and then threw them at the ground, throwing what seemed to be a tiny drunken hissy fit. I shrugged and dropped down onto the ground, fiddling with the cap on a bottle of a blue alcopop.

"I dunno, Moll. I walked past a stand and the bloke selling them was really fit and… I dunno. I was thinking about Dan and the cigarettes and how much I needed them back then, and I dunno, Moll! I just did! They're no worse for you than all this booze we've been knocking back, you know."

"Nah, that's bollocks, Aimes! You should not be smoking this shit! I'm binning these now and you're not having them back. I swear to Merlin and every other deity on the planet, if I see you with a fag again then I am going to go straight to Mark and tell him! I swear to Merlin I will! And then he'll lock you in your apartment and you'll never be allowed out ever again and you'll have to grow your armpit hair long enough for James to shimmy up so he can rescue him from your bedroom!"

I burst out laughing as Molly stumbled to the bin, tossing my box of cigarettes into its greedy mouth. I wondered whether I felt as bad as I did when I first had to start chucking full boxes of cigarettes in the bin, when I forced myself to quit, and I decided that I didn't. I didn't feel the previous addiction creeping back, its tarred tentacles wrapping its way around my windpipe and forcing me to breathe in the disgustingly addictive shit.

I felt alright, if a little put out that I'd had to root through my muggle money and count it out like I had some kind of disorder in front of what was possibly one of the most attractive men I had ever seen, for nothing. Why he was working as a cigarette vendor and not a male model was beyond me.

"Anyway, hunt me down those trousers and drop them round tonight, yeah? I'll see you later, I promised Mark I'd go and see him before I went home again. I haven't seen him in an age. He's not going to be happy that I'm drunky drunky drunk – do you have any sobering potion?" Molly frowned and then her face lit up, and she unevenly skipped to the kitchen and started rooting around in their state of the art cupboards, which just had to be personally designed by Molly herself. Don't ask me why. She came back a second later with two glasses of smoking green potion.

~+~

"Aimes, good, you're here," Mark grumbles, opening the door and then immediately turning his back on me and strolling back into his flat. His was messier than mine, but bigger and most likely cleaner. He wasn't tidy, Mark, but he was clean. It was in a similar building to mine, too, but it was slightly nicer and his next door neighbour had never tried to kill anyone.

"Yeah, I'm here. Where's the little one?" I glanced around to try and find Jack, but he didn't seem to be anywhere. I picked up a random cushion that had landed by the kitchen door and threw it back onto the sofa, which was beginning to sag in the middle. I noticed that Mark had some knitting needles going in the corner, knitting what looked like a pink jumper, and smirked.

"He's gone to a friend's, Joel's, for a play date. They're going to play Monsters and Aliens and lots of Hide and Seek and Tag, apparently. Merlin knows what they are," he grumbles again, slamming his way into the kitchen and putting the kettle on. I wonder where his bad mood has come from. Normally he appreciates a few hours to himself.

"That's nice," I murmur absentmindedly as I start to pick random sweet wrappers up off the floor and put them in the bin that Mark had set up behind the front door. I notice a knock in the paint on the skirting board and make a note to mention it to Mark.

"Brent told me that Shane has started writing him again. I never liked that useless piece of shit, you know, but since you were engaged to his brother I let things go. And then Dan fucked off and left you and Shane cheated on Brent and I wish their whole family would go straight to hell, you know. Their mother, Lauren, or whatever, rang me the other day to try and get me to talk you into getting back with Dan." He snorted, and my head snapped up.

"Lois rang you? How did she get your number?" Mark shrugged. "Has Brent said anything about what Shane has been saying to him?"

"Well he started off insulting you, but Brent made him stop that pretty quickly. You two might not be close, but he does love you. So Shane started begging him to give him another chance, spouting a load of crap about how he made a mistake and he loves him and will only ever want him, and so on. Not being funny, but Brent goes back to school in September – why is he trying to get back with him just before he leaves again? Long distance never works, you know that." I stared at my shoes.

"I don't like Shane either, you know that, but do you think Brent would be wrong on principal to give him a second chance. Do you not think people should do that?" Mark stared at me.

"It depends what for. If Billianne showed up here, after she left Jack and told me she never wanted to hear from us again, then I'd kill her. I'd knock the bitch out cold and sent her packing. If Brent snapped a guitar string on my guitar, then I would repair it and let him try it again. It's conditional."

"And you don't think Brent should give Shane another chance?"

"The bastard cheated on him when he was in school last time, and leopards don't change their spots. He'd do it again in a heartbeat, I know that. So no, I would spare myself the heartbreak and tell him to crawl back into his hole and leave me alone. Like you and Dan – if he ever tried to get you back, then he should get a swift kick in the magnolias, because he fucked off and left you with no money and an apartment to pay for, with nothing more than a note, even though he'd asked you to marry him. I wouldn't forgive that either." He gave me a stern look, and I had a feeling that he didn't choose my situation to be purely hypothetical.

"What will you do if Brent takes him back?" I asked curiously.

"Nothing," he shrugged. "Brent's a big boy, it's his choice. I can't rule over him because I'm his bro."

I gaped at him and gestured wordlessly at myself, causing Mark to laugh loudly and ruffle the top of my hair. He stood up suddenly, having heard the kettle begin to whistle angrily from the other room as it reached the boil. He came back thirty seconds later with two steaming mugs off too-strong coffee. I accepted it with a grimace, which he ignored.

"It's different with you, Aimes. You're my little sister. I want to look out for you and stop any guy ever hurting you, which I didn't do well enough last time judging by the slump you got yourself into. You'll never understand how grateful I am to James Potter, even if I was angry with him in the beginning for dating you." I frowned.

"Grateful to James? What for?" Mark stared at me like I was a little slow and then sighed.

"You've got a job now, Aimes. You've finally got a job after three months of lying around your shite apartment, missing Dan and refusing to move on with your life. I know he must have helped you. You're moving out of that hellhole you live in – and you're not moving in with him, he told me, which I'm grateful for – and into a new place which he is helping you pay for. You're going out. You're seeing friends again. He doesn't seem to be pushing your relationship with him to go too quickly, he's sorting your life out first. He's fixing you. I'll be forever grateful to him. He's probably one of the best things that has ever happened to you."

"What…" I gaped.

"You've got light in your eyes again, Aimes. You laugh and you go out with Molly and you're working and going to social events and meeting people and… you have no idea how amazing that is to see. You seem happy for the first time in so long."

I frowned. I didn't feel extraordinarily happy. I thought about Dan, who I was supposed to be meeting that night, and I felt my stomach twist. That didn't make me feel happy, I felt stressed. But then… that was Dan, wasn't it? Not Potter. Was Mark right, was he really sorting my life out for me? So much had changed so quickly, and it had all seemed to be for the better. For the first time in a while, I was considering that a future without Dan would be the best one for me to choose.

"Oh."

"Are you sleeping with him?" Mark's tone was suddenly brusque, and I could tell that he had switched to Older Brother mode, the protective side of him that I often both wanted to hug and kick at the same time.

"No."

"He told me the same thing. I like him more and more every day."

"Don't get too fond," I mutter, but he thankfully doesn't hear me. Instead he takes another deep glug out of his mug and settles back into the sofa, running his hand over the rough stubble that has taken up residence on his face. Mark tended to lean towards clean shaved, so him being prickly suggested that he just hadn't bothered to shave in a while.

"So, you doing anything nice tonight?" he asked curiously, and I quickly shook my head. Maybe a little too quickly, in hindsight, as he glared suspiciously at me.

"No, no. Hey Mark, if you don't mind me asking, why are you knitting a pink jumper over there?" I gestured to the clacking knitting needles, and Mark's tanned face instantly flushed a little pink along his cheekbones. I grinned and leaned forwards, revelling in the fact that my seemingly emotionless brother was actually blushing about something.

"Erm… well… do you remember I told you that Jack is at his friend's house? Well, Joel's mum is called Perry and she's really, really nice. She's a few years older than me, she's about twenty five, but she's a single parent too. I was trying to impress her this morning when I dropped Jack off and I ended up telling her that I was the fastest knitter in the world… she gave me some wool and told me to prove it. So I am."

"You're using magic, you cheat," I laughed.

"Yeah, but she doesn't know that, does she?" I whacked him over the back of the head. "Anyway, I said I'd knit her a jumper so that's what that's doing. When do you start your new job?"

"You know that I start on Monday, you twit, stop trying to change the subject away from you and your lady love. Do you really think it's smart to get involved with the mother of one of your son's friends?" Mark shrugged.

"Jack's three; he wouldn't know what was going on anyway, so I'm not too worried about that. Joel's a nice little kid, too. And I didn't say that I wanted to get involved with her, just that she was a nice woman. Stop blowing everything out of proportion, you. If it happens to get serious then I'll tell you then, not before anything happens." I laughed.

"Well good luck, Mark, I hope you secure your dear Lady Love." I ducked out of the way as he dove forward to knock me over, the thick muscles around his arms rippling. How Mark found time to exercise so much in between looking after Jack and working was beyond me.

"Shut it, you, or I'll lock you in your room and never let you see James again."

"That a threat or a promise?" I grumbled as I ducked out of the door.

~+~

9:54
From: Molly

Good luck today, Aimes! Hope your first day goes well, and we'll go for drinks to celebrate on Friday! Lorcan says good luck too. We're thinking of you <3
Molly xx

I grinned at the message and put my phone back in my bag, ignoring the lecherous smirk that the fifty year old man on the other side of the tube sent me. The phone had not been back in my bag for any longer than thirty seconds when it began to buzz again, the leather vibrating against Molly's silky trousers. I grinned at the feeling of being oh so popular and pulled my phone back out.

9:55
From: James Potter

Just wanted to wish you good luck today for your first day at work, and I hope that all of it goes well. Mum made you a chocolate cake as a congratulations present and I'll drop it round at your old place later. Your new apartment will be ready for you to move to on Wednesday. Again, the best of luck.

I smiled a little oddly and dropped my phone back into my bag, shooting the finger at the old man that was now rubbing his hands up and down the sweaty shirt that was sticking to his hairy chest. How did I know that his chest was hairy? His shirt only came to just above his bellybutton, leaving a good few inches of beer belly on display. I spent a good few minutes trying to quash my gag reflex.

Two minutes later I was out of the tube and scarpering towards the large white building that I had been informed was Chang Researchers and Co. Doubting my silky trousers for the first time since I put them on, I wished I had my running shoes with me so I could get their a little faster. I didn't want to be late on my very first day – you've got to wait until at least the second week to start acting like a layabout. As I have previously mentioned, St Mungo's seriously, seriously misses me.

The lobby was similar to the one in Molly's building; it seemed that every building I did not live in was just like that. Everything was white, much like the interior of that revolting club that I went to with Potter that time. The white marble floors flowed seamlessly into the long marble counter, and blank white canvases were dotted on each wall. Two foot letters spelling out CHANG RESEARCHERS & CO. were emblazoned behind the desk of the two receptionists.

"Erm, hi. My name is Aimee Woods – I'm supposed to start working here today. Do you know where I'm supposed to be, or… something?" The receptionist I had stood in front of looked up at me with a wide smile, revealing a small amount of red lipstick on the bottom of her teeth. Other than the small amount of lipstick marking her nashers, she was otherwise very pretty.

She had long red hair tied back in a loose ponytail on the back of head, and her skin was extremely pale and dotted with a few light freckles. A mint green blouse was buttoned to the collar, and a string of pearls hung low to her chest. A wedding ring glinted at me from her left hand, which was odd since she didn't look any older than twenty three.

"Nice to meet you, Aimee, my name is Sienna. I was told by Mrs Chang that you would be arriving today, and that I was to show you around the place. Let me just hook my phones over to Lillianne's line and then we'll get going." She jabbed at a couple of buttons with her long red nails and then murmured somethin to the girl sitting next to her. A second later she pulled on her blazer and stepped around the desk and gestured for me to follow her.

"So what am I getting a tour of, exactly?" I asked, falling into step next to her.

"Just the building, so you know where everything is – you know, where the toilets are, the cafeteria, the meeting rooms, the labs, the bosses office and the ingredients rooms." I nodded as she pointed to a painted door that had a crude image of a woman wearing a triangle printed onto the front. "Toilets, obviously. There's one on each of the four floors."

The tour lasted roughly forty minutes, and then Sienna took me in the swanky elevator to the third floor and took me into a room full of small cubicles and other people, all dressed in fancy office gear. I was glad again for Molly's posh silky trousers.

"Alright, Aimee, this is Laurie. She's in the cubicle next to you, and hopefully she'll help you settle in here. I know that moving into a new place can be quite hard to adjust to, so you can ask her anything that you need to-"

"Holy shit, you're James Potter's girlfriend!" Laurie leapt to her feet, her blonde hair bouncing around in obnoxiously styled curls, her large, bright pink smile spread wide and revealing a set of many pearly white teeth. Her silky white blouse was similar to mine, but nicer, and I decided that I needed to buy one just like hers with my first pay check.

"Yes, I am," I said, not bothering to lie – well, to tell the truth. You know what I mean, anyway. "It's nice to meet you, Laurie. My name is Aimee."

"I know! I saw a picture of you and James Potter in the paper together and you were wearing this gorgeous peach dress – oh my Merlin, you looked stunning! How do you get your hair so shiny? I showed the picture to Sienna and we both agreed that it was no wonder that James Potter is so gaga for you. I mean, have you seen that picture of the pair of you standing outside the-"

"Laurie, shut your mouth," Sienna laughed, tossing some of her hair off her shoulders. "She's a doll, Aimee, but she'll get on your nerves. Especially since you're shacking up with a Potter boy. Just throw something at her if she won't stop bugging you, that's what I do." I laughed uncomfortably as Sienna patted me on the arm and then headed off back to reception.

"So tell me more about James, Aimee!" Laurie hopped around the gap between our cubicles and bounced up onto my empty desk, swinging her legs back and forth so her heels clacked together. I laughed at her and pulled out my new laptop – a gift from Potter – and a few photographs that I'd brought in to put on my new desk. Laurie leaned over the divide and grabbed a small teddy holding a 'welcome' cushion, and tossed it to me. "For you, by the way!"

"Thanks, Laurie. I appreciate it." I set it up next to my newly framed photograph of Jack and Mark hugging, and the large family shot of my mother, father and Brent sitting on the front porch of the local youth centre. And, of course, one of Molly and I, aged fifteen, pulling pig noses at the camera because we were just oh so mature.

"Woah, that's Molly Weasley! You know her too?" I nodded and laughed, switching on the laptop and pulling out some parchment and a few quills. "When you're ready, I'll show you the case that Mrs Chang put on my desk for you this morning – we're working on it together this first time, so you understand what's going on." I nodded again, feeling a little like a bobblehead toy.

"Sounds great, thank you. I was thinking about going and getting a hot chocolate before I start work, do you want anything?" Laurie shook her head and patted her slim stomach. I resisted the urge to roll my eyes.

"No thanks, babe! But do tell me, how come there are no pictures of you and that gorgeous hunk of man-candy that you swing off your arm? If I was his girlfriend then I'd have pictures of him plastered all over my cubicle – not that I don't already. You can borrow one of my posters if you're short right now – I have one of him swimming in Portugal last year – I could lick his abs."

"Erm… right. I'm going to go and get that hot chocolate. I'll see you when I get back."

~+~

"How'd your first day go, babe?" Molly crowed down the phone I had pressed between my shoulder and my jawbone, trying desperately to wash some slightly smoking potion off the outside of my thumb. It wasn't stinging, but I was worried that my skin might permanently be tinged a strange side of greeny-blue. Men do not find greeny-blue skin attractive, so I'd heard.

"It was good, it was good. I made two friends, Laurie and Sienna. Well, I like Sienna – the jury's still out on Laurie. She's very peppy and… enthusiastic. The kind that you want to kick, not the kind that you want to put on a cheer squad. But her heart seems to be in the right place, and that's nice."

"Well try not to kick her – I really don't think that that's that kind of thing that your new employer wants to see. I really don't think that your CV could stand another employer 'letting you go'." I growled down the phone and I could hear Molly laugh as she chopped up her carrots, the knife making a horrible clacking noise against the chopping board.

"You know what, this company is lucky to have me. I can work hard, I proved that today! Well, other than when I took an hour and a half lunch break and then had a hot chocolate flicking war with the guy in the cubicle opposite. He was about forty but he was a very hilarious man. I liked him a lot. He was called something stupid though – like Machstickinfargolisten. Or something."

"I'm sure that wasn't his name."

"You don't know that."

"No, I'm pretty sure that I do."

"Anyway, so tell me, how did the meal tasting thing go today? Did Lorcan just eat all of the red meat again and then tell you that whatever you got, it had to have some kind of beef in it? Because seriously, you don't eat beef in your wedding meal. I don't know how many times that I have argued with him about that; as maid of honour, you should really tell him to listen to me more."

"He doesn't even listen to me, sweetheart, and I'm supposed to be marrying him. I asked him to get up the other day, because I wanted to make the bed, and he just rolled over so that he covered the entire of our king sized bed." I laughed.

"Alright, but I'm being serious – no beef in the wedding dinner."

"Got it. I'll try and convince Lorcan tonight that a hot beef baguette is not what people want to eat when they're toasting us with their champagne."

~+~

"Hey Potter, I hope you don't mind – the doorman gave me a key because he recognised me from the paper. You know, the amount that you pay for security in this building with your insane rent and whatnot, you would have thought that the burly bloke at the front door would know not to give free keys away to someone that could easily be using polyjuice potion." I wandered into Potter's living room, enjoying the bounce of the carpet underneath my heels, and looked for him.

"Oi, Potter! I know you had today off so why don't you go and get me a drink?" Still no reply.

I wandered into the kitchen and switched on his high tech kettle, rinsing out the one mug that had been left sitting in the sink and putting it back into the cupboard. I was just pouring hot water onto some freshly ground coffee beans when the door opened – I wasn't alerted to this by it creaking, obviously, but by the smooth swoosh of it against the tiles – and Potter wandered in.

Unfortunately, or fortunately, depending on your view of the situation, Potter wandered in sans a shirt. Yes, in the cliché way that one might actually have been wandering around their house without a shirt on. Did you know that Potter has three tattoos on his chest? Well, you do now.

A black and white Gryffindor lion on the left side of his waist, Lily Luna and Albus Severus written on two of his ribs, one on top of the other, and 'dead men tell no tales' written underneath this collarbones in bold black font. He turned around to grab something out of the fridge and showed me and eyeful of a large black Celtic pattern that spread all the way from his right shoulder to halfway down his spine, covering the majority of his back.

"Nice tattoos, Potter," I mumbled, and Potter turned his head to shoot me a smirk. I tried to stop the blush from spreading up into my cheeks and began to focus on stirring the coffee beans until they dissolved. I didn't know how much sugar Potter liked in his coffee, so I just put four spoonfuls in. The bloke could use a little sweetness, to tell you the truth.

"Thanks. I'm gonna get one on my arm at some point, I just haven't chosen a design yet. I might show you the two on my thighs at some point." I swallowed even harder to keep the blush down. Potter noticed that I had stopped stirring the coffee and sauntered over, a smirk playing on his arrogant face. His hair was messy, and I could tell he'd just woken up. Lazy bugger, it was four in the afternoon.

"Erm, yes?" I squeaked, cursing my overactive vocal chords that did not do what my brain said.

"Mmm, nothing," he murmured, pressing his chest against my back so that my hips pushed painfully into the cold marble of his kitchen counter. "What's the matter, Woods? Does this make you uncomfortable?" His hands scooped the hair from my back and pulled it into a messy pile on the top of my head, leaning down to rest his nose on the exposed part of my shoulder nearest to my neck.

"Potter, what are you doing?" I whispered. My hands were shaking a little bit. I realised that my pinkie finger was sitting in Potter's boiling coffee cup and quickly pulled it out. Potter kissed the back of my shoulder blade and I started like he shocked me.

"What's the matter, Woods?" Potter murmured as I pulled out of his arms, grabbing my coffee and half sprinting into the living room. His shirt was draped over the back of the couch. Potter ambled after me, like a lazy tiger stalking his hyperactive prey.

"Why did you take your shirt off?" I squeaked, then cleared my throat and repeated my sentence at a regular human tone. Potter smirked again and sauntered over to the couch, dropping down onto it and stretching his legs out along the puffy cushions. I twitched a little bit and then sat down on the coffee table, turning to face him slightly. His tattoos were like a magnet, they just kept getting into my line of vision, even though they weren't technically moving.

"Why not? Am I not allowed to be comfortable in my own home?"

"Yes, but exactly why does that mean that you have to take your shirt off and then come in and… erm… molest my shoulder blade, for lack of a better term." Potter laughed slowly, stretched out his legs, put his feet back on the floor and pushed his arms up above his head.

"Babe, if you don't shut your yap then I'm going to take my pants off and walk around in my birthday suit. Then you'll be fucking begging me to 'molest your shoulder blade' again." He laughed slowly again, his slow smirk spreading out across his face.

"If you took your pants off then wouldn't you be walking around in your underwear?" Potter just raised his eyebrow at me, so I blushed the colour of a delightful radish and stared at my toes curled up in the thick carpet. Potter laughed, stood up and strolled over to the coffee table I was perched on, wrapping his arm around my shoulder and tilting my head back so he could kiss me lightly on the mouth. I shrugged my shoulders slightly and tried to pull away, but he just moved his arm from my shoulder to the back of my head.

"Potter, what are you-" Potter moved his lips to my cheek and leant down to pick me up, carrying me over to the couch like an overgrown baby. The romantic move was ruined slightly by the fact that he tossed me down onto the couch cushions and then stood back to watch my flail to the ground like a giant noodle. My head smacked a random red cushion too hard and I was pretty sure that my eyes rolled back into my skull.

"Sexy," Potter snorted. I kicked him in the thigh, glad that I was wearing my massive heels. I hoped that they'd stab him in the leg. Judging from the fact he didn't bleed, I guessed that they didn't.

"I'm sexier than you on your best day, you dumb twit," I grumbled, sitting up on the couch and bending my legs at the knees so Potter in all his shirtless glory could drop down onto the edge of the couch. "Anyway, I only came here tonight to tell you how much I enjoyed my first day and to thank you again for getting me the job. But I'm going to need a picture of you and me together because the woman in the cubicle next to me was asking why I didn't have any pictures of us up in my cubicle. So get over here."

Potter cocked an eyebrow at me and pulled a mirror out from a little drawer under the coffee table, a little black compact that had contained a magnifying glass. I pulled out the camera that Mark had lent me and tried to find the on button. It was hidden behind a little black flap.

Potter pulled me closer to him and I tried to adjust my head so that it wasn't so far in front of his that I just mooned across the entire shot. I wondered whether my face powder had worn off and I was going to end up looking like a shiny little balloon stuck to the side of James Potter, who most likely would look effortlessly decent – of course, maybe it wasn't as effortless as he wanted everyone to think. I mean, he was flicking his hair from side to side in the mirror.

"Are you done?" He shot me the finger.

"Yes. Take the fucking picture already, before this hair falls flat. I normally get about thirty good seconds of hair shape before it falls flat again. You can thank dear old Dad for that one." I leant into his side, tilted my head back and contorted my neck so that his face was going to look like the bigger one. His smirked as the camera flashed and damn near burned out both of my retinas.

I glanced at the screen afterwards, decided that I looked like a crack-addicted gremlin and made Potter take a second one. And then a third one when I realised there was a piece of hair on my forehead. And then a fourth time when I decided my shirt had rode down too low. And then a fifth one when I decided my smile was wonky. Potter lost his patience then and the sixth one, the least bad of all of them, was the one that we had to go with.

"So tell me more about your first day – how did it go? Lily came home crying after her first day working in that muggle clothes store around the corner – it was just a little Saturday job. The stress of learning how to work the cash register and not knowing where to eat her lunch had gotten to her and she lay on the living room floor and pummelled her hands on the ground. Dad tried to fireman lift her to her room but he nearly fell over backwards – he's only five foot nine. Mum then carried her to her room, since she's two inches taller than him and about six times stronger. Chaser training for the win, as she says." I laughed loudly.

"It was fine – I ate dinner with two nice girls called Laurie and Sienna, even though Laurie could talk the hind leg off a donkey and I felt like kicking her in the shins by the end of the hour. She's the girl that wants to know why there are no pictures of us." Potter nodded.

"I'm glad you enjoyed yourself, anyway." I grinned at him. He grabbed my arm and hoisted me onto his knee. "Are you going to make out with me now, anyway? Because it might be summer, but this is England and I'm getting a bit cold. I'll put my shirt back on if you don't hurry up." I raised an eyebrow at him.

"Potter, I am not going to make out with you. I don't give a shit how many times you take your shirt off or how many times you give me a peck to try and get me to start making out with you." I laughed and dug him in the tattoo with the pointy part of my elbow. Potter's expression dropped and his eyebrow rose coolly.

"Oh yeah, that seems fucking fair – I buy you an apartment that costs more per annum than your salary, and you won't even give us a kiss. You know, if I was anyone else then I would have asked for one hell of a lot more than a kiss – but no, I thought that I'd be gentle and start off slowly. Fucking hell, this is a sodding joke." Potter pushed me off his knee and stood up, strolled off into his bedroom and slammed his door behind him. I stormed after him and hammered my hand on the door, rattling the locked doorknob a little.

"Potter! Get out here! Are you seriously pissed off with me because I'm not having sex with you and you reckon that I should be?" There was no response from inside. "Fine! Be like that!" I stormed out of the apartment and slammed the front door myself, trying as hard as possible to make the hinges shake.

~*~

"You didn't have to walk me home, you know, Laurie. I would have been fine walking those three blocks between our houses on my own. I'll pop round and meet your two dogs sometime soon, then. Rainbow and Billy-Boo sound like very… interesting animals. I'll see you tomorrow, anyway?" Laurie wrapped her arm around my waist and squeezed me lightly, and I let out a deep breath.

"Well, it's been two days – I thought it's time that we kicked out friendship to the next notch!"

"Yeah, yeah, that's right." Laurie laughed for no reason, grabbed hold of my hand and then skipped across the road to the mess of a building that was unfortunately my apartment block for the next twenty two hours. Laurie looked up at it apprehensively, the wide smile dropping from her face slightly. She pointed at it and then looked back at me, her eyes catching on what looked suspiciously like a syringe stuck in the clumpy soil that filled the patchy front garden.

"Erm… Aimee, baby, do you live here?" She gestured to the block again, and I nodded with a wince. Laurie pursed her lips out.

"Alright then, I reckon that you are going to have to come back to mine because I don't really think that I'm going to be coming here. It looks like the kind of place that murderers hang out to plot their next murder with other murderers, you know? My block's quite nice – we have potted plants in the lobby." I rolled my eyes.

"Who doesn't have potted plants in their lobby these days?" I muttered under my breath. "No, I'm moving out tomorrow – this has just been my home for the last couple of years since I graduated from school. I didn't have much money, so this was the best thing going." Laurie glanced apprehensively around at the man standing on the front porch, who had grey sweatpants slung low on his hips so that they nearly scraped his knees, his once-white underpants on show for the world to see. I was pretty sure the barrel of a gun was what was causing the bulge in his back pocket. The silver chain around his neck, sitting on a grimy white vest, was thick enough to be used as handcuffs.

"Erm, right. Wait, are you moving in with your new beau?" Laurie's face split into a grin so wide that I worried that her face was split in half. I nodded, just for fear of her ripping me to pieces if she was to be disappointed. She began to jump up and down, all while squealing. I resisted the urge to shove her in front of a random passing heap of junk that was masquerading as a car.

"I'll pop around sometime during the week, or at the weekend, or something – make sure the dogs are all washed and pruned and whatnot for my arrival. And if you want, I'll bring my brother with me so that you can meet my little nephew – you said you loved little kids, right?" She nodded quickly. "But I've got to go in right now because… well, an old friend is coming round for dinner tonight."

"Sounds fab! I love you! See you tomorrow!" She skipped off down the road, her annoyingly peppy shoes making annoying clicky noises with their stabby little heels. I rolled my eyes and quickly walked past the bloke standing in the doorway, texting on a phone that cost an absolute bomb, despite me knowing for a fact that he had never held down a steady job in his life. He glared at me as I went past. I glared at a patch of grime on his vest shirt.

I fumbled with the keys in my bag when I reached my front door and struggled to find the rusty one that fitted into my lock. When I managed to kick the door open enough for me to squeeze through, my heart nearly dropped down into the heels of my feet. The lights were all switched on, and I could hear someone shuffling around in the kitchen.

"Oi, who the fuck is here?" I yelled, as though I was just expecting the robber to turn around answer me back. I head a fumbling noise, a loud curse and then the sound of smashing china, though I knew it wouldn't be real china given the fact that it was in my apartment.

"Aimee, shit, it's me – James. I need to – erm – yeah." Potter appeared in the doorway to living room a second later, looking like some kind of snake had a boa constrictor wrap around his chest.

"Potter, what's the matter?" I asked, stepping forwards with me arms outstretched. He stepped away from me and sat down on my couch, running his hands through his hair. He looked like he'd rather be doing anything that sitting there, talking to me. I wasn't one hundred percent sure whether I had done something wrong, or whether he was always just an awkward person.

"Right, Aimee, I might as well just come out and say it – erm, right. I'm going to call you Aimee… is that alright, Aimee? Yeah, it's fine. I just came round here to apologise for yesterday – I know I was bang our order, and… yeah. But when I got here the phone was ringing and I answered it and… Look, I need to tell you… Richardson – I mean, Dan... fuck, Woods. Aimee, he – he was driving to his mother's house and... and the car skidded on some crumbling tarmac and it – it headed off into a ditch. Your phone rang before and I answered it for you... It was Dan's mother. She wanted to tell you, but I said I'd pass on the message..."

"A car accident? Oh fuck... message? What message? Potter, what's happened? Tell me. What the hell is going on?" Potter winced and scrubbed his hands across his face.

"Aimee, the car veered off into a ditch and Dan – the car was totalled, it was really trashed, and Dan... he got hit really hard on the head and the Emergency Healers were called out, and..." My heartbeat was pounding in my head and a hot sweat was burning down my back, my neck, my chest... everywhere was aching and spinning, and I just knew what was coming. My hands couldn't stop shaking by my sides. My tongue felt too big for my mouth.

"And what?" I whispered. My voice was trembling, high-pitched and breathy; I was breathing quickly, but I still felt as though no oxygen was actually getting into my brain. I knew I needed to get to the couch, but I didn't have the mental faculties to do so.

"Aimee, he was rushed to the emergency department and put on a life support potion." Tears began to leak out of the corner of my eyes and down my sticky feeling face, even though I wasn't sobbing. There was a dull, niggling sense of relief in my chest. He was on life support potion. He wasn't... you know. It wasn't final.

"Oh god. I need to go and see him – now." I began to stumble around the flat, its unfamiliarity with my meagre supplies being boxed up into many brightly coloured cardboard cubes meaning I didn't quite know where to go in my stupefied state, and Potter's eyes grew even softer. "I need – I need to be with him. He'll need me. I – I want to see – can you... take me? I need to –"

"Aimee, no," Potter whispered, and he stared down at his shoes as though he really just didn't want to look at me. "I would take you there, but I can't."

"Why, why? He's not – he's not…" I whispered brokenly, just able to tell by the pity running rift on Potter's usually impassive and uncaring face. Potter shook his head quickly and stood up, gripping my forearms firmly with both of his hands. I wasn't aware how much I was shaking until then.

"Aimee, half an hour ago I got another call, and... and..." Potter didn't seem to want to say it. The words had glued his tongue to the roof of his mouth. He was pulling at the cuffs of his sleeves in anxiousness.

"And what?" I spat angrily, and Potter looked like he wanted nothing me to run, like he wished he had never agreed to take that message.

"And, well, it was Lois – she wanted to talk to you again but you weren't here and…"

"Potter, just spit it out already!" My voice shot through several octaves and I was aware that my words was hard to distinguish given the fact my tone was shaking like a leaf.

"Look, it's not what you think it is, Aimes – it's not going to be that bad. I… well, when Lois called back she told me that Dan had taken a turn for the worse, and… and the Healers gave him the twelve hour warning. They don't think… they don't think that Dan's going to make it through the night, I'm sorry." His voice said it all – how sorry I was. How he didn't think that Dan was going to make it. But maybe I was a masochist, or maybe I just needed to hear someone to say it to make it real, to stop the roaring in my ears, to stop my head from spinning and my eyes from blurring and – and –

"Say it! Say what you're thinking, Potter!" I yelled, my voice hoarse and clawing out of my throat, my chest heaving and my palms sweating as they wrung each other.

"Aimee, look, the chances of that potion, the life support potion, actually helping the person long enough for the person to be healed is… slim. I don't… in the majority of cases, the potion is the thing that is working but the people's brains… just don't, anymore. They're... gone. His mother told me before that she's given her permission, if things take a turn for the worst… if he is never going to wake up, well, for them to…" Potter was speaking very fast, as though that might make it better, like ripping off plasters...

"For them to what?" My throat was closing over, and so my voice was nothing more than a choke.

Potter sighed, resigned to his fate, and grasped a large fistful of his jeans in his hand as though that might make it less painful for everyone.

"Aimee, I'm so sorry – they're not allowing visitors right now. His mother is with him, but they won't let anyone else in. Not even his sisters, and they're not very happy about it. She – she asked me to tell you he loved you, in case he never gets a chance to tell you himself again."

The last thing I remembered before I succumbed to the entrancing blackness was Potter's arms shooting out to catch me as I fell. The roaring in my ears blared. My stomach heaved. And then nothing. Everything was black. Everything was silent. Dead.

---------------------------------------------------------------------

disclaimer: nothing in this chapter belongs to me.

sorry this chapter took a while, I've been revising like a madwoman for my GCSEs at the end of this year. the next one hopefully won't take quite as long. anyone who reads being summer, the next chapter of that is nearly done, so that will be up soon. hope you enjoyed this, anyway :) (sorry for the wait, btw - I accidentally got this rejected twice. whoopsie. anyway, sorry bout all that)

ellie :) xx





---
---
"Come on, minx, you need to wake up. I don't want to have to heave your heavy arse all the way over to your bedroom – it's on the opposite side of your place. So just crack open those peepers and let me see your pretty little eyes." Something warm pressed against my forehead and then what felt like the tips of fingers brushed against my cheek, tucking hair behind my ear. My back arched slightly at the softness of the hands on my face. Someone chuckled, an oddly throaty and masculine sound, and then a finger poked me lightly in the bellybutton.

"Mmm…" I mumbled, rolling over onto my side and trying to snuggle against the warm thing in front of me. Said warm thing put its hands on my stomach and rolled me back onto my back, poking me in the bellybutton once again. I sighed and the same chuckle resonated around the room.

"Now, minx, behave yourself. Now is not the time for you to try and seduce me." The lightly teasing tone in the deep, relaxing voice made me stir, and I pressed my hands against the warm person's chest and pinched my eyes even more tightly shut. "Come on, Aimes, try and wake up. I'll take you… I'll take you to go and see him. Just wake up for me." Something stirred in the back of my mind, trying to remind me of something that I knew I'd forgotten. I cracked open one of my eyelids to find a sombre looking James Potter dipping a kitchen cloth into a small bowl of water. A second later, James placed the cloth on my forehead.

"That feels nice," I sighed. Potter chuckled again. The cloth was removed a second later and then his hands were on the back of my neck, pulling my head upwards and therefore making me sit up straight. I opened my eyes properly and found Potter smirking at my expression.

"Well hello there, my sleeping beauty." I smiled slowly as he bopped his finger lightly on the end of my nose, an amused and infuriatingly sexy smirk spreading across his mouth. "How're you doing? You've been out cold for about half an hour. I'm pretty sure these walls are so thin the neighbours can hear us, and they're going to think I'm the mad boyfriend that talks to himself." I laughed weakly, wiping the sweat from the revealed portion of my chest shown by the low cut neckline of my shirt. Potter frowned sympathetically and handed me the re-dampened cloth.

"What happened?" I asked groggily, letting Potter push my hair back off my forehead and tie it back with an elastic band he found under the couch. A second later he got off his knees and headed off into the kitchen, coming back an indeterminable amount of time later with a glass of lemonade – lemonade I didn't know I had, I would like to point out – and a small chocolate bar in a foil wrapper.

"Here, I want you to take these. You need to get your energy back up; the fainting took a lot out of you. If I was that kind of guy, I'd offer to give you a foot and back rub, but I'm not, so I won't. I could call the masseuse I have on speed-dial and tell her to do it, if you want." I shook my head slowly.

"Nah, I'm good, thanks. I wouldn't mind if you wanted to give me a foot rub, though, Potter my love. You've got nice hands, there." I winked cheekily at Potter who chuckled again, elbowing me in the side of the thigh. I wondered what was going on – Potter was being sweet and caring, using sweet nicknames that he'd never used before. I, myself, was almost flirting back, sweetly teasing him in a way that I never really had with anyone before. I wondered what brought about the sudden, roundabout change in Potter's personality, and it shocked me to realise that it might actually be nothing short of pity.

And thinking about pity, and the reasons for that pity, made me suddenly realise why I was sitting on my couch, weak and covered with sweat. Because Dan was dying in a hospital somewhere, and I wasn't with him. The shocking realisation of my selfishness was like a blow to the stomach, and I quickly tried to stand up.

This, of course, led to me then falling down again, right into the muscular, capable and annoyingly delightful arms of a smirking James Potter. A second later I'd been scooped up by the irritatingly amused Potter and tossed back onto the couch – just a little bit too hard. My head slammed backwards and whacked against the wall, since a chunk of the back of the couch was missing.

"That reminds me, why is there a chunk of the back of your couch missing? I've been wondering that from the first time I ever came in here." Potter gestured to the gap in the back of the couch with a slight frown on his face. I frowned at the back of the couch too, absent-mindedly wiping the palms of my hands over my collarbones, which were covered in a thin sheen of sweat. I knew I needed a shower, but I wasn't sure how to broach that with Potter. I was terrified I would collapse, and there would be no way on hell's green earth that I would ask Potter for a hand.

"I don't know. Either the chunk was missing when we bought the couch, or it has gone missing since it got here. How does one carve a chunk of couch out, anyway? My sharpest knife is a steak knife and that would not cut a chunk of couch out. Maybe I should have bought a new one." Potter rolled his eyes and started to gather up all the debris of things he'd used to try and wake me up. I laughed a little bit when I saw a decanter of table salt, which Potter had clearly attempted to use as opposed to smelling salts, given that I had never owned smelling salts.

"I'll buy you a new set of knives, then," Potter said, not focusing on me but tossing handfuls of rubbish into the bin and struggling to master the concept of a pedal-opening bin. He even kicked the side of it at one point, before just lifting the lid manually. I bit back another giggle.

"Yeah, I just need a shower before we head over to some department store cutlery department like an old married couple that want to spice things up in the dining room department." Potter turned around to cock an eyebrow at my flat-lining joke and then kicked the side of the bin again to get the lid to once again slam shut. I slowly pushed myself off the couch, ignoring the way the inside of my knees felt like grape jelly and my hands were shaking like some kind of a recovering alkie.

"Here, let me help you to the shower. And then I'll take you over to St… I'll take you where you want to… you know." I blushed slightly despite my newly pallid complexion when Potter flung his arm around my hips and lifted me a couple of inches off the ground, carting me to the small cupboard sized room adjourning the living room that contains a toilet and a shower cubicle and not much else.

"Thanks," I grumbled ungraciously, grasping hold of the toilet tank and taking a careful step onto the cold bathroom tiles. Potter snorted with impatience and stepped around me, consequently filling the entire of the remaining bathroom space, and spun the shower dial in a way that made my heart drop into my thighs. In an apartment that shit, spinning a dial too fast could cause a leak or a pipe burst or an apocalypse, etc and so on.

Though I was moving into my new apartment the next day, free of charge, and the place was pretty much in ruins anyway, I had planned on doing something nice for Potter with the security deposit I would get back on the place – I'd have to flirt with old Reggie to get it, but it would be worth it.

"Do you need a hand getting in?" Potter murmured sleazily, turning around too shoot me a leering smirk so thick that I safely assumed it was a joke. I punched him in the rib, just to be on the safe side, and started to jimmy him out of the bathroom. He laughed and flicked his hand at me so that the water he had been testing the temperature of splattered the front of my shirt.

"You're a prick," I informed him, the weariness in my voice unfortunately taking the edge off the venom behind the insult. Potter pretended to look wounded all the same, and I appreciated the effort. A few seconds later, he was out of the bathroom and the hot – let's be honest, tepid – water of the shower was attempting to undo the knots spread down my back and shoulders. Disjointed images of Dan's face swam into the forefront of my vision, some from happier times when I'd thought the world was the Ace of Spades, and others from when I was throwing various kitchen utensils at his head and telling him to drop dead – and then new ones. Others. One where his face was pale and pallid, sweat clinging to his skin and blood dribbling from the corner of his mouth. My knees buckled again. I managed to yell for Potter just in time.

~+~

"I'm sorry, Miss Woods, but we're not letting any visitors in right now – not even family. His parents and siblings are in the waiting area right now, you're free to wait with them, but you're not going in to see him just yet." The Healer cast a wary glance at Potter's pissed off expression and quickly scarpered back into his office with his tail between his legs.

"Ready to meet the family from hell?" I sighed, keeping tight hold of the handful of Potter's shirt I had been clutching since I stepped into the cold lobby of St Mungo's. Potter awkwardly wrapped an arm around my waist and pulled me through a small white door off the corridor we were standing in, and into a sterile waiting room full of chairs with metal legs and plastic seats that squeaked when you shifted. Leaflets sat in stacks on the walls but they might as well have been written in Afrikaans for all the sense they made to me.

Lois was the first person to move. She was up like a flash, still looking her usual impeccable self, despite the circumstances, and had her arms in a chokehold around my neck before I could greet her. She acted as though Potter was not there, despite his arm remaining resolutely around my waist. Her eyes appeared to be stuck straight ahead with her efforts not to look at him.

"Thank you for coming," she whispered, her voice thick, as though she had not spoken in a few hours. I patted her on the back and pressed a kiss to her blusher-slathered cheek, not trusting myself to speak. Barney pulled me into a hug a second later, kissing the top of my head. He then extended his hand to Potter, who took it with what seemed to be a sympathetic smile.

"Barney Richardson, nice to meet you," he said civilly, his tone even, but the red rimming his eyes alerted me to the fact he'd spent a good portion of the evening in tears. Barney always was the heart of their family, while Lois was the soul. Dan was the stomach. And the rest of them were just those pointless organs like the appendix and the tonsils and the spleen or whatever.

"Pleasure," Potter said. "I'm so sorry about your brother." I was surprised at how genuine he managed to get his tone. Barney nodded his thanks, and Lois even managed to flick her eyes up to shoot him some semblance of a grateful smile.

"What do you think you're playing at, Aimee?" Someone suddenly sneered from behind me, and the nasally, irritating pitch of the voice meant it was Shelley. Potter sat down in the only remaining seat and pulled me onto his knee, prising my fingers from their iron grip on the front of his shirt. I turned to face Shelley, who was sitting with that boyfriend of hers – Mick, or whatever – but paying him no attention. He was playing some kind of game on his phone, clearly not interested in whatever was going on. An engagement ring was glittering on Shelley's hand, and my heart went out to the bloke.

"What the hell is that supposed to mean?" Potter asked before I could even open my mouth. Shelley glared coldly at him for half a second and then switched her venomous expression back to focus on little old me. I shrunk back into Potter's chest, and he wrapped one of his arms around my stomach, resting his chin on my shoulder so he could stare at Slimy Shelley and her Stupid Sisters.

Anne-Marie and Naomi were both glaring at me too, Anne-Marie clicking her talon nails together and Naomi chewing disgustingly on the bottom of her ponytail like a three year old. Unusually, Shane wasn't glaring at me – he was staring down at the toes of his shoes, clearly determined not to argue with me since he wanted to get back to doing my brother. Ew. Jim was staring out an enchanted window to his left, seemingly unaware that I had even entered the room.

"My brother is in the hospital," Shelley said slowly, as though Potter was mentally handicapped and was explaining something quite complicated. Anger unfurled in my stomach. "And he loves her, for some unknown reason. And you're her new boyfriend. That means you ought to get the fuck out of here, out of respect. Do you know what respect means, or do you need your daddy to buy the definition for you?" I raised a hand to cover my mouth as Potter bristled behind me.

Adopting a high, simpering voice that imitated hers pretty well, Potter leant forwards and smiled ironically at her.

"You're a bitch, do you know that means? Or do you need me to curse the definition into your pea-sized brain?" I smirked behind my hand. Lois cleared her throat and looked like she was about to rebuke Potter, but I cut her off with a look. She sits back down and the waiting room plunges into a cold silence, a slight pink tinge colouring Shelley's pale cheeks.

"You still shouldn't be here. Dan wouldn't want you here," Jim eventually said, dragging himself out of his reverie around five minutes after the relevant conversation had died an awkward death. He still did not peel his gaze away from the window. Potter cleared his throat.

"Aimee needs me. I'm not going to leave her. She matters more to me than your son does, I'm sorry. And she wants to be here for him, and I want to be there for her. So I'm here whether you like it or not. I'm sorry about your son and your brother, but insulting Aimee and I will not heal him any faster. So if you haven't got anything nice to say, then keep your mouths shut. This is a free hospital, and I have just as much right to be here as you do." I turned my head towards him and sent him the most grateful smile I could muster, hoping he wouldn't notice the glassiness of my eyes.

Potter leant down, brushed my lips against the bridge of my nose and then planted the softest kiss imaginable on the corner of my mouth. I shuddered and he tightened his arm around my stomach, his hand sliding up towards my elbow to wipe away any goosebumps. Lois sent me an odd look, an oddly tender one, and then went back to staring at the toes of her expensive pumps. Barney sent us both a grin, and I knew he didn't mind Potter and I being together. He knew Dan and I were… well.

~+~

After ten minutes, the silence in the room felt like it was pushing down on my lungs and suffocating me from the inside. I shifted on Potter's lap and pulled my forehead off his shoulder, accidentally knocking his arm away from my spine, where it had been tracing odd patterns that seemed like they were spelling out words, but I was too distracted to focus on their composition.

"I need to get out of here," I whispered to him, trying to stop myself from bursting into a loud and highly embarrassing round of tears, but a second later Potter had pulled me out of his seat and was towing us both towards the doors.

"Thank fuck. The atmosphere in that place was more like a funeral than a place of healing. It was depressing, I'll tell you that much. I think getting the tattoo on my collarbone was less painful than spending ten minutes sitting in there." Potter's kind, caring tone was gone and his usual grumble had returned as he shoved me into an elevator and pressed the button for the ground floor. I leant my head against the wall and tried to ignore the pounding in the back of my skull.

"Where are we going?" I asked, but the words jumbled together and came out like mush, spewing all over the metal floor of the elevator. If it didn't look so hard, I would have curled up in a ball on it. Potter shrugged, checking his phone in his pocket and frowning. While it may have been selfish, irritation prickled through me as I noticed I was no longer getting all of his attention.

Maybe that was Potter – he could play the nice, caring guy, but he was ultimately going to go back to his bitter, introverted self. Of course, that was based off the fact the bloke checked his phone when I thought he should have been coddling me and giving me more of those nice kisses of his. Thinking about his kisses warmed my tummy, so I pushed the hand holding his phone aside and pulled his head down to meet mine. We only had a few seconds before the door pinged open and some old biddy cleared her throat at us. I glared at her as we passed.

"For a second there, I thought you were offering to shag me in the elevator." I would have laughed if I hadn't known that Potter was being completely serious, and I didn't know that my Dan was strapped up to needles somewhere above my head, slowly breathing his way towards his last breath. My hands clenched into fists at the very thought.

"I loved him for the longest time," I whispered suddenly, as Potter steered me into the cafeteria area of the hospital. He doesn't order anything, so I presumed that he knew I wouldn't be able to stomach anything. "I loved him so much for so long and I worry that I don't know how to do anything else. It was always Dan, and now it's not Dan and that's so scary. And I don't want to be with him anymore, James. I don't. But the thought of him dying knocks me sick and I – I can't handle that. Does that mean I do want to be with him? I… I can't live how I did before. But I don't want him to die. Am I mad, James?" Potter tossed a handful of napkins at my face as I started to sob.

"No, you're not mad," he muttered. "You're just very upset. Just because you don't want to be with Dan anymore doesn't mean you want any harm to come to him – you want him to be safe and happy, just not with you. And that's fine. It doesn't mean you want him back." I take a shuddering breath and Potter presses a warm hand to my shoulder. "How are you feeling, Aimee? Really, how are you feeling?"

"I feel sick, actually. I feel like everything in my torso is being squeezed by a giant hand of death, like it's playing the accordion with my stomach or something. Merlin, I feel terrible. Maybe it's a good thing that we're in a hospital." The droop in my tone, the sagged stretch of my shoulders, the way I sitting amongst people curled over a glasses of cheap coffee that tasted like badly mixed piss, all told me how pathetic my life was quickly becoming – just like it once was. Or maybe still was. I'd lost track of the shitiness.

"That sounds a bit like Irritable Bowel Syndrome to me – do you want me to go and talk to one of the healers for you?" The complete seriousness and sympathy on Potter's face made his misinterpretation of my words twelve thousand times worse, and I flushed bright pink and began to splutter like some kind of backwards duckling.

"No!" I screeched, my pitch not in-keeping with the sombre faces of anxious family members or the exhausted bags under the eyes of the healers on their breaks. I couldn't tell why they were so exhausted – clearly they weren't being worked that hard, since they were on a break right then.

"Don't worry, I won't let on that it's for you. I'll be discrete. But I got a new bathroom fitted in your place when I signed the lease, and I'd hate for you to move in there with-"

"Potter!" I interrupted loudly. "I do not, that's not, have any trouble with my bowels. We should not be having this conversation. Try to bring a healer into it and I will decapitate you." Potter's eyebrow flew up and another smirk spread across his irritatingly pretty mouth. It made me both want to kiss him and punch his teeth out. He'd look good choking on them. He almost looked like he was rising to some kind of hidden challenge in my words. I prayed it didn't involve a duel – anyone who had been in my DADA class could tell you that duelling and I were not best buds.

"Well that perked you up," Potter said suddenly, his serious expression breaking into a grin and his eyes winking cheerfully at me. I scowled and crossed my arms over my chest. "It's okay to be scared, Aimee. That's allowed. You loved him, and you most likely will always have a part of you that will love him and will want to look out for him. You wouldn't want Brent to die, would you? But that doesn't mean that you want to date him." I gagged slightly at the very thought.

"I suppose," I allowed, wringing my hands together under the plastic table-top. "I just… I need to see him, Potter – James. I need to see him for myself, I need to hold his hand and see him and let him know that I… I don't hate him. And I… I don't want him to die. Part of me hates him, James, because he ruined me, he really did… but I'd die if he did. He was my life for years, and him dying would mean a part of me dying – my past dying. I need him alive, just not… not with me. I just need to know he's alright, and he's happy." Potter frowned.

"You loved him more than he deserved, you know," he said quietly, staring down at the table and gesturing to the waitress to bring us two coffees. I knew I wouldn't be able to stomach it, but the idea of holding something warm between my palms was appealing.

"He wasn't all bad, James. He wasn't. He was a good guy and a good boyfriend, he just… he wasn't ready for a relationship as serious as ours. He wanted me to be his girlfriend and his mother, and since I'm not from the 1800s, I wasn't happy with that. I cooked, cleaned, and did everything expected of a 20's housewife, and worked alongside it. It was too much." I let out a deep breath.

"He treated you more like a maid than a girlfriend?" Potter guessed, a frown between his eyebrows. I shook my head, struggling to find the right words.

"He wasn't romantic. Not even a little bit. And that wasn't a huge problem, because I'm not a huge romantic myself, but every now and again… I don't know, a little bit of girly indulgence might have been nice. Flowers, or a card on Valentine's Day, or a cheap piece of jewellery, or a nice date in a fancy restaurant or something. Not proposed to after sex and after being kicked out of bed to make him a sandwich. I didn't get any of that. He rarely told me he loved me. I was expected to do all the cooking and cleaning and work full time, but cleaning and cooking was never for him. He didn't think it was a man's place – he was very old fashioned in that sense. He did not think that he should have to do that. It was my job and that was that. He ate all the time and he was so messy. His family, apart from Lois and Barney, were awful to me, but he made me go and see them anyway. Every Sunday. I dreaded it." I put my face in my hands and tried to massage out the tension in my head.

"Sounds like a nightmare relationship, if you ask me. Why did you stay with him for so long if things were that bad?" I sighed and leant back in my chair, ignoring the ominous squeak of aging plastic joints. A Styrofoam cup of coffee was placed down in front of me but I barely noticed it.

"No, it wasn't a nightmare relationship. There were some good points. He used to bring home the paper every day and he'd turn down the corners of the pages that had articles on them he thought I'd like. He would eat whatever I cooked and thank me for it regardless of whether it was home cooked or microwaved. He was grateful for everything I did, I just don't think he ever realised how much it really was. When his brother cheated on my brother, he sided with Brent and I over Shane. He was very good in bed," I laughed hollowly, before I noticed the way Potter's cheeks hollowed and his lips twisted up into a scowl. "Not that I need to tell you that, of course…"

"I'm not very good with relationships or… I don't know, people in general, but if I had to make a guess, I'd say it sounds like you loved Dan because you thought you should and because he loved you, rather than loving him because of him. Almost like, you accepted his proposal simply because you had no reason to turn him down, not because you wanted to spend your life like that." I blinked down at my coffee as my face sagged into a frown.

"I loved Dan," I bleated pathetically, not able to come up with anything else.

"Past tense?" Potter asked tersely, raising an eyebrow at me as I frowned into the murky brown depths of my cup.

"I don't… I don't know. I'll always love him, but I don't think – I'm not in love with him, not anymore. That is, if I ever was. I think I was just sick of being alone. Molly was always with Lorcan and she was so happy and I was sick of being alone and Dan was the solution to that. And I did love him. I know I did. But I… I don't know. I don't want to be with him anymore." Potter blinked slowly.

"The way you emphasised – is there someone you do want to be with?" he asked, raising his cup to his lips with a mild frown playing across his face. I shrugged, shaking my head. I was suddenly jealous of the rim of his coffee cup, which was being nibbled between his two rows of teeth. I could see the top of the tattoo on his collarbone above the low neckline of his stretchy t-shirt. My head started to pound so I ran a clammy hand through my roots.

"I don't… I don't know." The hammering in the back of my skull was distracting but I knew I had some old pills lying in the bottom of my bag somewhere, so I began to root around for them. Potter watched as I popped them dry, before he downed the last of his 'coffee' with a wince and stood up from the table.

"This is a joke. If you want to see him, then you should be allowed to see him. What difference does it make if he's got someone in the room with him – if he's out cold anyway, then it makes no fucking difference. Come on." In response to my questioning gaze, Potter pinched his lips together. "There's not a lot that money can't buy, Woods," he muttered bitterly. "I came to learn that early in life."

Five minutes later, a large stack of money had changed hands between Potter and the Healer in charge of Dan's ward – so fast that I couldn't even tell what was going on – and Potter and I were being escorted past Slimy Shelley and her Stupid Sisters and into Dan's room. The look on her face made accepting Potter's charity and help a little easier to swallow. I realised it was a good job I had been put in Hufflepuff – Gryffindor pride wouldn't be able to stomach leaning on someone as heavily as I was leaning on Potter. I clutched his shirt as we reached the one bed in the ward that contained an actual person – this particular ICU was hardly ever full, we'd been informed.

The fact it was hardly ever full because the patients brought here were usually beyond help hung in the air like a rotten smell, curling down into my lungs and tainting the oxygen around me.

Dan looked small in the bed. His skin was slightly clammy and he was completely washed out, giving him the pallor of a zombie from a badly dubbed movie. His hair was slicked back from his head, slightly damp from his recent sponge bath. White circles connected to long wires were stuck at random intervals on his chest, hooked up plastic bags full of bright potions and a heart machine that kept fluttering paddles up towards him, and then dropping them down onto the floor. The majority of his body was covered with a thin floral nightgown and then a white regulation sheet, which was tangled around his ankles. An ugly gash was slashed down his right cheek, so deep I knew it would scar badly. Both his eyes were blackened. His lips were swollen and split. He looked like death.

A sob had wracked its way out of my chest before I could think about it. Potter's hands, wrapped around my upper arms, guided me to the chair next to the bed. One of Dan's hands, which was strapped up and wrapped in a bandage smelling faintly of bone strengthening potion, was poking out of the duvet, and I brushed my hands along his bloodied nail beds.

"Hey, babe," I whispered to his unconscious form, not noticing Potter slink back into the shadows in an attempt to give us some privacy. "It's me. I reckon you can hear me, and so does the Healer. So hey." My voice started to shake. "Could you – could you wake up for me, Dan? Please?" I took a deep breath on the last word but tears began to pour down my cheeks regardless.

There was no sign of life on his handsome face, though it no longer looked handsome beneath the bruises and crusting of blood. The veins behind his eyelids were a startling shade of blue, and they stood out from his translucent skin in an oddly ethereal manner. His stubble cast a dark shadow on the bottom portion of his face, and I brushed my finger along his chin.

"Dan? Can you hear me?" Nothing. "Dan, please wake up. I want to talk to you. Danny, please." I brushed my finger along his bottom lip, but nothing about his form changed. I sobbed again.

"I don't think he's going to wake up, Woods. He's pretty doped out on potions and stuff. I think just sitting with him would be good – hold his hand or something. But don't get your hopes up and think he's gonna crack an eyelid for you. Money can't buy everything." I nodded at Potter to show I understood and scooched my chair closer to the bed, curling my fingers around his bandaged claw and trying to ignore the slight sting from the acidic smelling potion on my palm.

"Sleep well, Danny," I eventually murmured, leaning my head against the back of my chair and closing my eyes. The feel of his hand in mine, a pulse somewhere in his thumb, was enough for me. For now.

~+~

Two hours later, Potter and I were still sitting in silence together in Dan's empty hospital ward. He had moved closer over that time, and my head was lolling backwards so it rested on his shoulder while he held my back upright with his arms. My bones felt like noodles from exhaustion. We were both squished into the only seat designated to Dan's bed, and though his knee had been digging into my backside for the last forty eight minutes, I didn't say anything. I didn't want to jinx Potter's sweetness by complaining about his bony knock-knees.

"Wow, that guy looks hot in that leather jacket," I said vaguely, gesturing to a tall hunk of a guy strolling past the entrance to Dan's ward, tightly clutching a newly bought bunch of yellow roses and a box of red grapes, which looked like it might have been half empty. The fact the dude was chewing suggested where the grapes had disappeared off to.

"Of course he does," Potter grumbled, leaning back – and therefore forcing me to lean back – and kicking his legs up onto the side of Dan's bed, jostling both Dan and the covers slightly. I frowned at him and straightened out the blankets like some kind of mother hen. "Everyone is hot in leather. The material doesn't breathe well."

"You know that's not what I meant," I deadpanned, unable to infuse expression into my tone.

"Your boyfriend's in the hospital, Woods. Have a little respect, will you?" He seemed to be snapping at me, his eyes narrowed and his thumbnail scratching against his index finger.

"He's not my boyfriend," I said haltingly, the words, despite being true, falling uncertainly off my tongue. Potter made a noise, an odd combination of a sigh and a snort, and fiddled with my wand, which he had just fished out of my back pocket.

"Well, technically, I am. So show me a little bit more respect than that." Potter's tone wasn't teasing, though I would assume they were had I seen them out of context.

"You're not my real boyfriend, Potter," I grumbled, feeling like there was no energy left in my body. I didn't want to argue with Potter. I didn't have it in me to fight with him then.

"Yeah, well I've paid enough," he spat venomously, and I recoiled as far as I could while sitting on his lap. His venomous words were like a slap to the face, though they were nothing more than a rehash of things he had said before. "Being your babysitter and councillor wasn't part of our deal, I don't think. I wanted you to go to events with me in public, and that's it. So why am I here, Woods?"

"I…" I said, lost for words. I had never questioned why Potter was there. Why Potter was sitting in Dan's hospital ward with me, holding my hand. Paying for me to get in and see him when his own family couldn't. Talking to me about things I couldn't talk to other people about – about Dan. Why he spent my evenings in my apartment with me, drinking strong coffee and not speaking to me, but battling my loneliness with his six foot presence just being in my house. Why he spent time with me outside of the media world, being nothing more than my shoulder to cry on and my crutch to lean on. It wasn't his kind of thing.

"Well?"

"Because you want to be," I finally offered up weakly. "I didn't ask you to come – you just came. And I'm so grateful that you're here. Please don't – please don't leave me, Potter." I gauged the expression on his face. "James. Please don't leave me, James."

Potter nodded, though a frown still creased his forehead, and leaned forwards until his lips brushed mine. And that was all. One brush. Not James Potter at all. And as sweet as it was, it didn't suit him. He'd shown he was capable of being a good boyfriend – he had. But sweet, innocent, romantic Potter wasn't right. He was trying to be someone he wasn't and that wasn't right. The James Potter I knew and sort-of hated would pin me up against a wall and kiss me with my legs around his waist, not brush a kiss across my lips. And it pissed me off that Real James was gone, and I didn't know where. I slapped his chest with my hand.

"Kiss me properly, you fuck, or don't kiss me at all." Potter's eyebrows rose cockily towards his eyebrows and his lips curled into the familiar Potter smirk, before he grabbed my hips and practically tossed me onto his face. Several aggressive minutes later, during which time I acquired a new hickey – yes, like a randy teenager – and lost all the feeling in my hips due to Potter's tight grip on them, I was decidedly more satisfied. I told him so with a loud, wet kiss on his mouth. He rolled his eyes at me and went back to staring out of the window, his hobby of the last hour.

A few seconds later, as I adjusted my wrinkled shirt, a nurse poked her head around the door and smiled condolingly at me.

"Miss Woods, we're going to let Mr Richardson's family in soon. If you and Mr Potter could say your goodbyes, that would be wonderful. I'll print you out a copy of our visiting times and find a Healer for you to chat to about his progress. His mother has instructed that you are to be kept informed at all times, my dear." I nodded my thanks, Potter still not dragging his eyes from the window.

"I'll give you two some privacy," Potter said gruffly, rubbing his hand across his red lips. I nodded and turned my back on him, gripping hold of my Dan's hand again. He looked so much younger in sleep – none of the arrogance and bravado that aged his face during the daytime. The bruises around his eyes were violently black, spreading from his eyebrows to the centre of his cheeks. Made on impact, I'd been told. It had been a nasty crash. A passing walker had found the car in a ditch, smoke pouring from the hood and blood all over the inside of the car. People must have seen him drive off the motorway, but no one stopped to help. The very thought filled me with fury.

"I always told you that you were no good at driving, Danny," I whispered into the eerily empty room, trying to ignore the wobble in my voice. "I always told you not to drive without a seatbelt, too." My hand brushed lightly against the hair combed back off his scratched forehead.

"I told you that all the time. All the time. You have to wear a seatbelt, because if you – if you get into a crash then I'll lose you. And I can't lose you." My voice was hoarse and breathy as I struggled to breathe and talk while sobbing and simultaneously slashing under my eyes with the back of my hand to wipe away tears. "I told you to wear the damn things! If you'd been wearing one then you wouldn't have hit the airbag so hard and bounced off it – you wouldn't have smashed your head open on the fucking door window! You twat!" I slapped his bed. "How could you be so stupid?! Did you think about me at all? About what this would do to me?

"I doubt that you did, because you hardly ever thought of me when we were together. I find it strange that you're more attentive now than you were when I was your girlfriend. I… I always hated you a little bit for that. You made me feel like I wasn't worth listening to every single day. I never wanted to talk to you about my day, or about my friends, or Molly's wedding plans, or… anything, because I knew you didn't care. I know you cared about me, but you didn't care about my day. You just wanted me there, you didn't care what I'd been doing when I wasn't with you. And that isn't love, Danny. You have to – you have to love everything, and care about everything.

"You expected me to do everything. I resented you for that, too. I resented you so much for that. I worked all day, then came home and worked all night for you. I was so tired all the time, and everything seemed so bleak. It was like there was no point to anything – I hated my job, I hated cooking, I hated cleaning, I hated looking after you and ironing for you and hanging your clothes on hangers and pairing up your socks while you sat on your arse and watched fucking television. I hated you for that, because you expected my life to be hard to make yours easier.

"And yet, for reasons that I can't fathom even to myself, I felt like my heart had been ripped out of my chest when you left me. I lay on the floor for three hours and screamed crying into the carpet of our bedroom, and then I tore up picture after picture of us and ate a bucket of ice-cream and threw things at the walls. And I felt like my lungs were giving up on me because you'd given up on us – I felt like I couldn't breathe without you. You were everything to me – I'd spent so long looking after you that, without me realising, you'd become my entire life. I had other parts to my life, but you were it. And I only realise now that I couldn't live like that. It wasn't healthy. It wasn't love, it was… obsession. Being forced into a routine for so long that you lose sight of everything else.

"I basically let myself die while you were gone. I went to work and I worked like a regular lazy-girl, as I had before, but when I came home I did nothing. I went out with Molly about once a month, and she came round to mine otherwise. I didn't want to leave, because it's the only place that was really ever ours. So I only really left to go to work, to the point where I stopped bothering to go out shopping and so I never had any food in so I just got into a habit of not eating. I lost a stone and a bit when you left, Danny. No man is worth your health, not even you. Molly used to complain I was becoming skeletal – she said as I lost weight, I lost personality. I kinda lost myself because you were my life and you were gone. I had nothing to focus on anymore.

"I… it's gotten better recently, Dan. I don't know why. I'm smiling when I wake up in the morning. I'm moving into a new apartment tomorrow – I'm not living in our shithole just because it's full of memories of you. It's gorgeous, my new place. It knocks everything into perspective for me. I've got a new job and I love it – I've made friends already, and I the work is interesting and keeps me entertained and actually makes me think. And when I come home I drink wine and eat a good meal because I can. And I can leave the dishes in the sink because there's no one around to care.

"I… Potter… look, never mind about him. This is about you. I love you, Dan. I do. And I've spent the last two minutes listing your flaws but I never want you to doubt that I love you. I love you so fucking much that I feel sick to my stomach and all I want to do right now is hug you to my chest and kiss you until you wake up and get better, and then I want to nurse you and cook for you until you're healthy again and then I want to finally marry you and be your wife. But I know that's not right, because that's not the life I want. I love you, but I can't be the kind of wife you need. I'm sorry. But I do love you – so, so much. More than I should, and frankly, more than you deserve. But I need to think about me over you for once, and so I'm not – this is it for us. Officially. We're over, though we're not even together right now.

"They say you never forget your first love, you know. And you are my first love. I was eighteen when I fell in love with you – or was I just nineteen? I was young, anyway. And I'm nearing twenty one, now. They say you never forget your first love, but it can be buried alive by true love. And one day, Dan, I'm hoping you're going to be buried screaming in the sand. Though I don't know if that expression is completely correct, because someway, somehow, I already feel myself getting over you. But I just, I don't know why. I don't see why I would be getting over you. But I am. And you might not like that, but it's a good thing, Danny. You'll move on from me quickly with one of your French girls, you know you will. And that's okay. And you can write to me. I'd like that."

I brushed my fingers through Dan's hair, and then leaned down over his bed to brush my lips against his. I knew he was out cold and therefore would have no idea I was on the same planet as him, but him lying cold and motionless beneath me still brought hot tears to my eyes.

"Bye, Dan. Love you."

~+~

"Right, well, bye," Potter said shortly, still not having fully recovered from his bout of surliness in St Mungo's. I frowned at him but nodded all the same, and slowly began to slide along the leather seat in the back of our taxi. I hadn't felt up to flooing, and Potter said he had nothing particularly interesting to do with his day, so we took a muggle taxi back to my place.

"In fact, can you head up to Bold Street and make a left, and make as though you're heading towards Kensington but actually head into that little village where the actor with the blonde hair was born? Beechwood High-rise, when we get there – the penthouse." Potter looked like he was choking on his own tonsils for a minute, and then swallowed his own spit so he could talk. I tried to force an impish grin onto my face but my muscles still felt frozen and tight, and I just didn't have the energy or the motivation in me to muster up a smile.

"And we are going back to my place, why?" he asked slowly, as though speaking to a particularly stupid yet resilient child. I glared at him and settled back into my seat.

"I don't want to be alone right now," I said honestly. "And to be quite truthful, your company is better than nothing." Potter looked like he wanted to smile for a moment, but his brain must have instantly rejected the kind notion. I heard he laughed once. He said it was awful.

"And if I do want to be alone right now?" he asked slowly, leaning a little closer towards me on the back seat. I would have shifted backwards had there not been a door behind my back.

"Potter, I don't care what you want – I think I've proven that before," I said confidently, in some kind of whisper that sounded rather seductive, even to my own ears. Potter's partial-smile quirked up into his usual arrogant smirk, and I wanted to smack the obnoxious look off his pretty boy face. His cheekbones looked divine up close – you could probably drink from them if he lay on his side. His eyes were warm and brown, not cold and calculating as they had been during our first official meeting. I reached between us and grasped hold of his wrist, knowing that neither of us were really the hand-holding sort of people. That was Molly's thing.

"So we're going back to my place? Alone?" Potter murmured, leaning closer towards me. I swallowed the excess saliva that flooded into my mouth. I let go of his wrist and put both of my hands on each of his shoulders as he leant in towards me – like my noodle arms were actually going to be able to do anything against his sheer bulk.

"Yes," I said. "Is that a problem?" Potter grinned wickedly at me.

"No, not at all," he laughed, and then he was kissing me. Again. Well, not really again – only again if you count the kissing two hours ago at the hospital, which was completely unrelated to this kissing and therefore would not constitute an again – would it? Instead of pushing against his shoulders, I wrapped my arms around his neck. I wanted to scrub myself clean in the shower for kissing James – Potter, dammit – an hour after I decided to let Dan go, while he was still lying in a hospital somewhere, but the thought oddly spurred me on. I wanted to forget about him. I owed him nothing.

"We're here, ma'am," the taxi driver said, all too soon. Potter pulled away, practically launched a wad of cash at his head and pulled me roughly out of the taxi door, jimmying me along the pavement, into the building and into the posh elevator reserved especially for Potter's fancy penthouse suite. I launched myself back into his arms like some kind of wanton heathen, and Potter laughed into my collarbone as I left scuff marks on the polished mirrors on the walls.

Thirty seconds later, we'd crashed through the door to his place.

"I know I'm a Gryffindor, but I've never left less honourable than I do now," Potter muttered, pushing me into the wall lining the left side of the entrance corridor. I tried to avoid knocking a fresh vase of flowers, obviously not of Potter's choosing, to the floor as my arms flailed uncontrollably.

"What do you mean?" I panted, and a mortified blush spread from my toes to the tip of my nose at my embarrassing voice. Potter laughed again, kissing the spot on my neck where my Adam's apple would be, had I been cursed with a Y chromosome in the womb. Still, maybe that wouldn't be a curse – it's not joke that women have it harder. But that's an inner monologue for another day.

"You're doing this to forget the love of your life, Dan Richardson, is lying in a hospital, comatose, and no one knows if he's going to wake up. You don't know if he's coming back to you." Potter's tone was almost bitter, but his hands never left my waist. "You don't care about me, but I make you forget. I make you forget that everything seems horrible and you might lose him."

He was mostly right, but wrong on two counts. One, that Dan was the love of my life – I had realised, not an hour before, that he most certainly was not. And two, that I didn't care about him. In some kind of messed up, masochistic way, I did. But I'd die before I told him that.

So instead, I said "Is that a problem, Potter?"

He grinned at me, though something was a little off.

"Not at all," he laughed, while pushing me into his bedroom. I kicked the door shut behind us. He caught his fingers in the wire when he was rolling the blinds down. I struggled to undo the laces on the shoes. Potter's belt got caught in his belt loops. I spent the best night of my life in his arms. I know, I couldn't believe it either.

~+~

James Sirius Potter

I was trying to remember whether Woods wanted one sugar or two sugars in her coffee when a loud hammering on the door spared me from actually having to think back to our conversation. Since she was lounging in my bed at the time, I hadn't really been listening to what was coming out of her gob.

I knew Woods wouldn't be stupid enough to answer the door to my apartment in the nude, since her clothes had disappeared into the dark and dangerous forays under my bed, so I made the journey to the front door, picking up the pace when the hammering got louder and more insistent. I guessed it was my pain of a sister, since she always managed to appear at the worst of times, but the rude knocking was too obnoxious even for her, the little chit.

"I'm coming, calm the fuck down," I yelled, plucking the front door key off its hook and jamming it into the handle. The door swung open and a second later, a harassed looking Mark Woods slammed his way into my apartment, his hands in his hair and his eyes roving around wildly, as though he wasn't really aware where he was.

"James. James, shit. I've fucked up big time. I – I don't know what to do. Fuck, fuck, fuck. She's going to kill me. She's never going to talk to me again. I've really, really messed up everything. I didn't mean to! Merlin knows I didn't mean to. But I… how am I going to tell her? She'll tell my mum, and she'll never talk to me again. I – I didn't want him to get hurt!" Mark continued to ramble on like he was fresh out of the psych ward, so I pushed him towards the living room, painfully aware that his sodding sister was only on the other side of the wall, sans clothing, and without any knowledge that her brother and I were well acquainted.

"Mark, calm down, mate. Who are you talking about? Who is this 'he' and 'she' you keep talking about?" Mark stared up at me with wild eyes, his hands clutching handfuls of his hair, and opened his mouth like he wanted to speak but had nothing to say. A horrible thought occurred to me. "Mark, are you talking about your son? Is he hurt? Where is he?"

"No… no, my Jack is fine. He's… he's with my parents. He… I wanted him to see them. They'll never want to see me again. They'll hate me. Aimee will never, ever forgive me. She'll kill me, James. She'll kill me. I…" I glanced towards my bedroom door and refocused my attention on Mark, handing him a glass of brandy and wincing when he downed it in one and handed it back to me for a refill. "She was acting strange the other day. Talking about forgiveness and whether you should get back with people and forgive them and – I know my sister, James. I know what she was thinking."

I frowned, not comprehending his random ramblings. I filled up both of our glasses, watched Mark down his second shot and then moved the heavy glass onto the coffee table.

"Mark, what are you talking about?"

"Dan," Mark whispered, his shoulders slumping and his voice coming out nothing short of a tortured groan. My heartbeat picked up in my chest and I quickly downed my own brandy. "He… the car accident. I… it was me. I was only trying to frighten him. I wanted to shake him up. I was going to scare him and then tell him to stay away from my sister and hope the message stuck. But I'm not a very good driver and neither is he and… I ran him into the… fuck!" Mark suddenly started yelling, throwing his head down into his hands and screaming at the floor. My eyes flicked back to my door.

"Mark, what did you do?" I said calmly, trying to hide my growing sense of dread.

"I think I've killed him," he whispered brokenly. "I hit the turnoff wrong and slammed into his car and he went into the ditch. There was blood all over his face. I… I didn't know what to do." Mark's hands were shaking, none of the swaggering Quidditch player I knew remaining on his face.

"Mark, if you accidentally slammed into his car then that's not your fault. Aimee will understand that – you didn't mean to hit his car. It's not like you deliberately tried to kill him. You said yourself, you only went there to scare him." I stopped talking when Mark started to shake his head, his lips moving but no sound coming out.

"I… he was still conscious. There was blood all over his face, all over the airbags… his arm was sticking out of the window in the most disgusting position… but he was conscious. And I… I didn't know what to do. I don't know whether I wanted him away from Aimee for good or whether… whether I was too scared to help him. I didn't call the healers. I didn't want to be linked to the accident. So I left him… I left him…" Mark took a deep, shuddering breath and focused his glassy eyes on my face. "I left him there to die."

--------------------------------------------------------------------------------------------------------------------

disclaimer: nothing in this chapter belongs to me.

heeeeeeey. soz this chapter took a while. sooo, yeps. do you reckon dan will die, in the end? and why did mark show up to potter, of all people? those two hardly know each other, as far as aimee is concerned. yeps. see ya next time.

ellie :) xx



---